Over the past few years, lasers have been utilized for a variety of technologies, and one of them is allowing devices to track objects even when hidden from view.
Now, researchers at the Stanford Computational Imaging Laboratory have developed a new zero-targeted rendering (NLOS) method, also known as keyhole rendering, that allows an entire room to be scanned. with just a laser through the keyhole.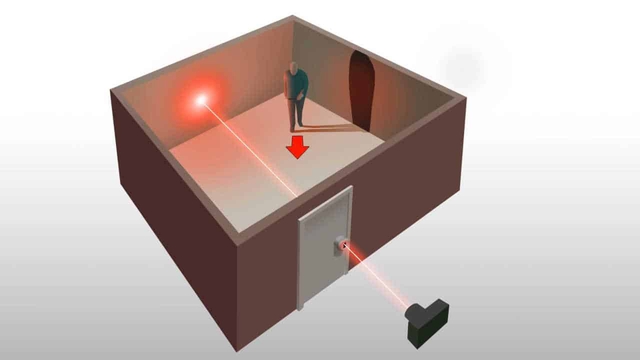 Previously, this technique took advantage of flat surfaces, such as walls or floors, that were aligned with the hidden object and the camera. A series of light pulses from the camera, usually from a laser, bounce off these surfaces and then bounce off the hidden object before returning to the camera's sensor.
Algorithms further analyze the information gathered to evaluate the time interval between sending and receiving a signal, and then create an image of what the camera cannot see. The results are not very high resolution, but detailed enough to determine what the hidden object is.
However, the older NLOS techniques had a major limitation, they needed a large reflector plane for the reflected light to bounce off the hidden object to be measured.
Keyhole rendering makes it possible to do so while only a tiny hole is needed for the laser to pass through, creating a single dot on the interior wall. The laser will now bounce off the wall and hit objects in the room, and then bounce off the wall again before returning to the camera. The camera is equipped with a photon conversion sensor to measure the return time.
Keyhole Imaging | IEEE TCI 20201
While the images produced by this technique are of lower quality than even older NLOS techniques, they are still detailed enough to make guesses about the size and shape of the hidden object. For example, a mannequin might look like a ghost, but when combined with a recognition-trained AI, recognizing human shapes in a room seems possible.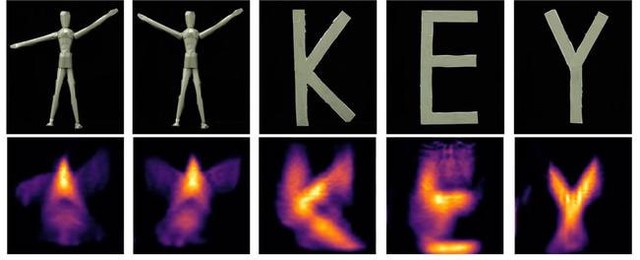 This research could one day provide a way for police or military to assess the risk before entering a room without having to break the door, they just need a small crack in the wall or opening. around the door.
Reference: InceptiveMind
.