In this December, BKAV will open for sale a series of three new Bphones including Bphone A40, A50 and A60. These Bphone models belong to the low-cost and mid-range segments.
Recently, BKAV has opened a program to "lay the foundation" for the three Bphone models mentioned above. Asking customers to deposit an amount of 1 million dong, but BKAV did not publish any information about product configuration. This will make users confused, not knowing which Bphone model to choose.
In this article, we will reveal the basic differences between the three models of Bphone A40, A50 and A60.
According to the source we have, Bphone A40, A50 and A60 are almost a cloned phone in three. They are all integrated with MediaTek Helio G85 chip, 5000mAh battery, 6.67-inch punch-hole screen and similar design.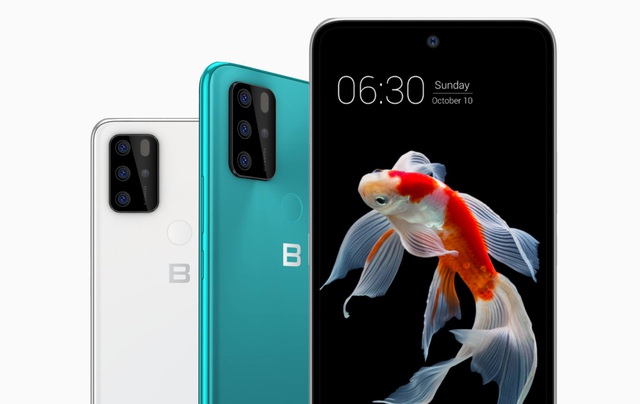 So where does the difference between these three machines come from? That is the amount of RAM and internal memory. Specifically:
– Bphone A40 will have 4GB RAM, 64GB internal memory.
– Bphone A50 will have 4GB RAM, 128GB internal memory.
– Bphone A60 will have 6GB RAM, 128GB internal memory.
This is not the first time BKAV has done this. Last year, BKAV also launched the Bphone B86s model, with the only difference being that the 128GB internal memory capacity is double that of the standard B86 model.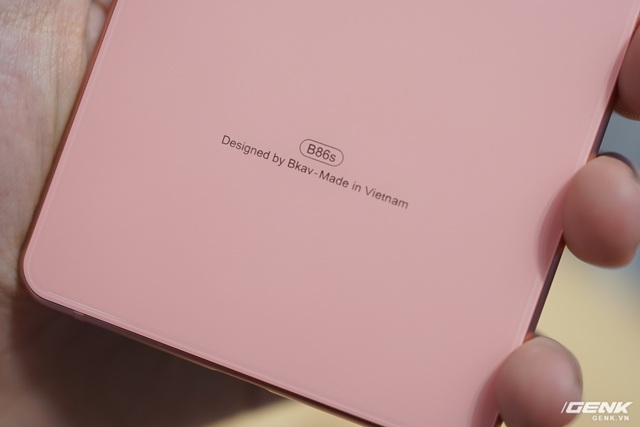 Currently on the market, few manufacturers like BKAV consider that changing the amount of RAM and ROM can become a smartphone with a new name. Most phone manufacturers only release a single model, but there are many different RAM / ROM versions for users to choose from.
Due to the only difference in RAM and ROM, in terms of economy, Bphone A40 will be the version worth choosing for most users. It fully inherits the technologies of the two older brothers A50 and A60, while the price is cheaper.
Previously, the lowest Bphone A40 version leaked benchmark scores through the Geekbench tool. Bphone A40 achieved 343 points of single-core and 1268 points of multi-core. Because Helio G85 is a mid-range chip that is 1.5 years old, the benchmark score of Bphone A40 is not really impressive. In fact, it is even inferior to last year's Bphone B86 with Snapdragon 675 chip.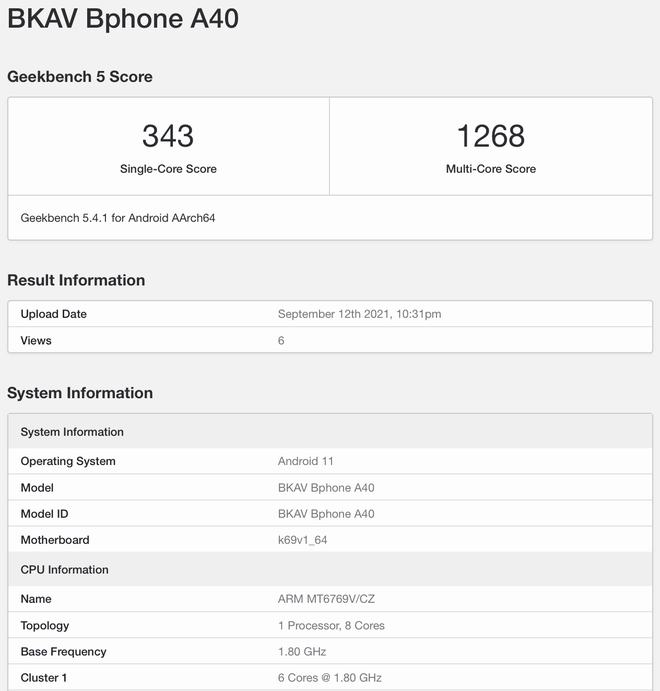 As expected by BKAV, Bphone A40, A50 and A60 will reach users from December 20. From now until the time of sale, BKAV may open more "foundation" phases. Hopefully, this article will help you make the right choice for your needs.
.