Top trending YouTube is no longer strange to Vietnamese users when it is interested and watched every day. YouTube's top trending is always a hot topic of the press, becoming a potential target of content creators on the way to expanding their audience through quality content. To update new and hot information, you just need to go to the application, YouTube website and follow the trending section to receive the latest developments on social networks.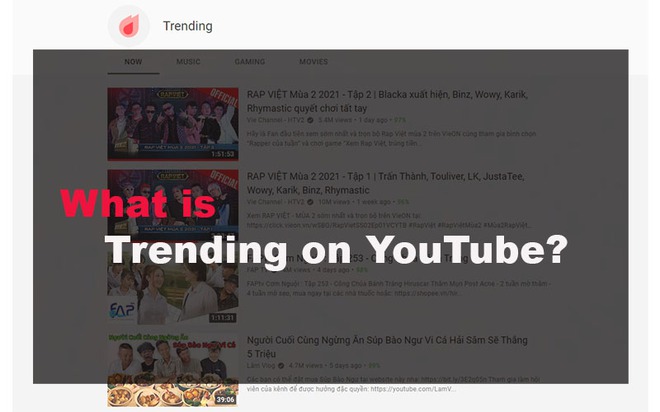 YouTube's trending top is no longer strange to Vietnamese users.
However, many users still do not really understand the trending section of YouTube, or rather the algorithm, how to get to the top of the trend. In this article, you will participate in a quick quiz game with 10 YouTube top trending quizzes. Make sure that you will gain a lot of useful knowledge and update things that you do not know. Let's get started!
.