Review of the home-made skewers box – Webuy
Surely many times you are like me, sitting at home suddenly feel craving for grilled skewers. Although it is not a "specialty" dish, grilled skewers are difficult to make, so every time you want to eat, you have to go to the sidewalk.
But also to be honest, I'm very "concerned" about the food safety and hygiene of these stores, choosing where to use rancid meat will result in food poisoning.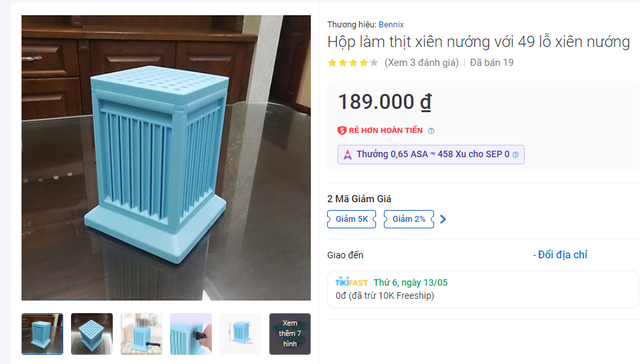 To simplify making the skewers, I bought the "Homemade skewers box" is quite hot on food TikTok channels. The idea of ​​this product is a meat holder to skewer the stick in, then cut into square pieces to avoid having to do it manually, which takes time and effort.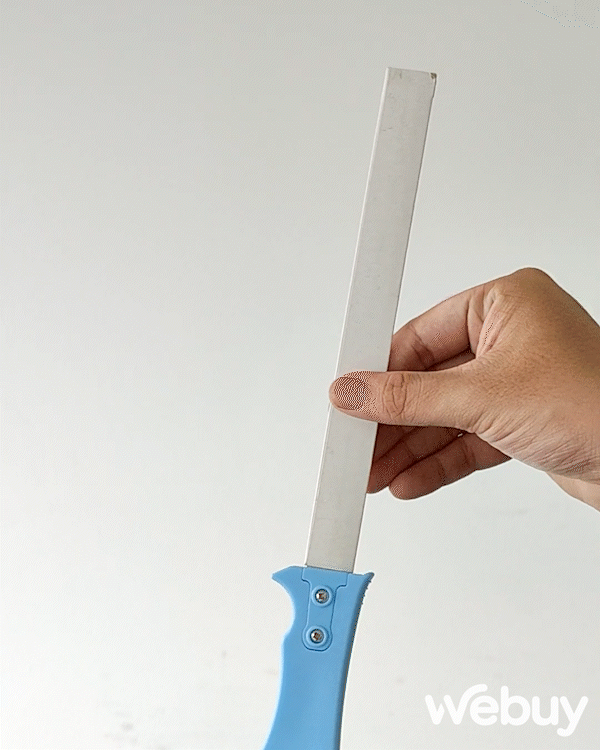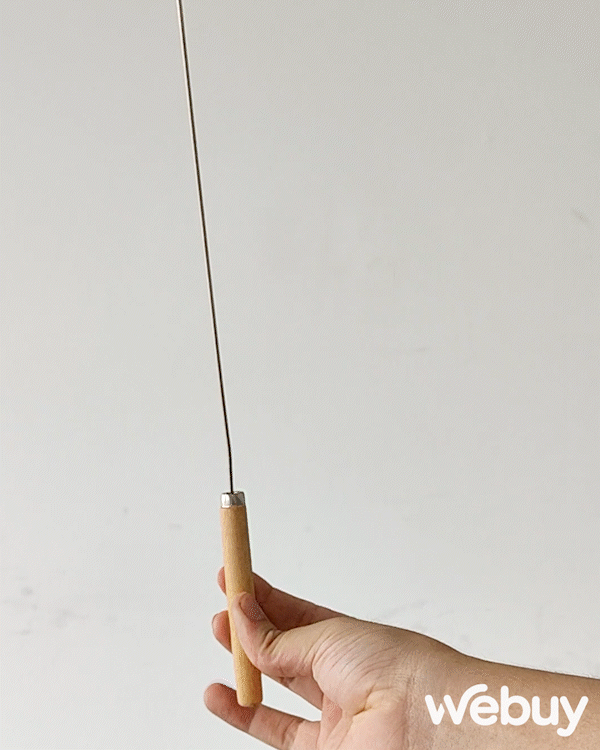 This item comes with 2 accessories, a knife and a metal skewer. The skewer is used to poke the "stubborn" pieces of meat, while the stick holds the meat to be grilled, we will have to buy more.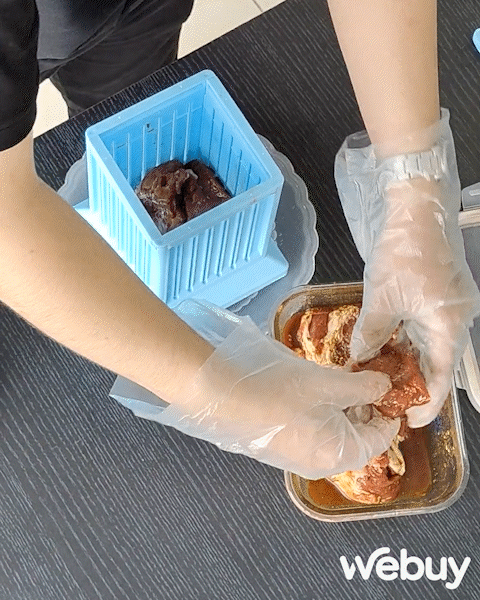 One time will make 5 ounces of pork, I also buy a few more sweet peppers and onions for "healthy". After putting the meat in the box, we will close the lid, accompanied by a plate under if we do not want the juice to spill on the table.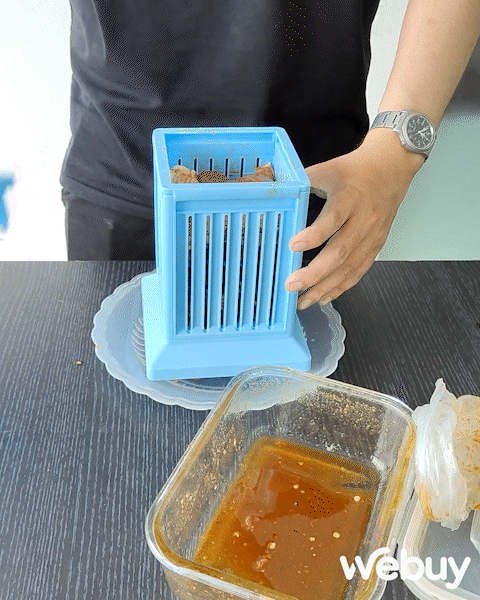 It's very simple to see how-to videos that make people plug in the stick, but in reality it's not that easy. The rod is often crossed, will not poke a straight line to penetrate the hole on the underside.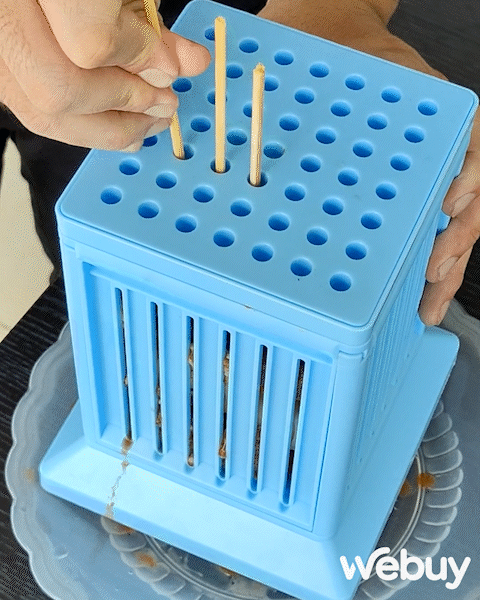 After carefully sitting and inserting 49 bamboo sticks into the box, it was time to cut the meat. To get 49 barbecue skewers, we will have to cut a total of 12 lines including 6 horizontal lines and 6 vertical lines. The supplied knife is also not very sharp, so cutting will have to go back and forth many times to get to the bottom.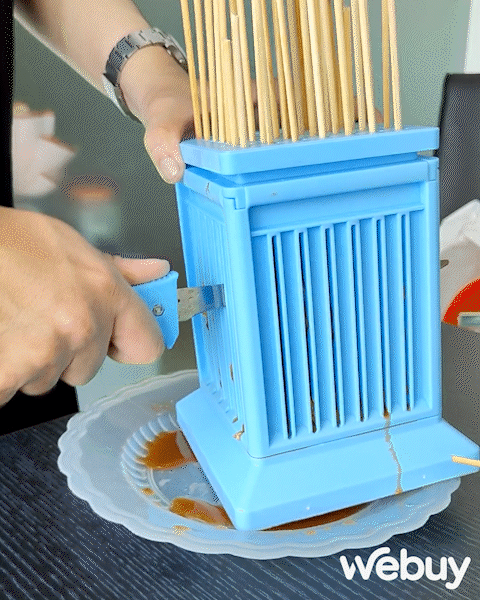 After the skewers – cut, we will take the meat out to grill. But the advertising and the truth are "one hell of a place", right from the moment the stick was taken out of the meat box, it fell on the table.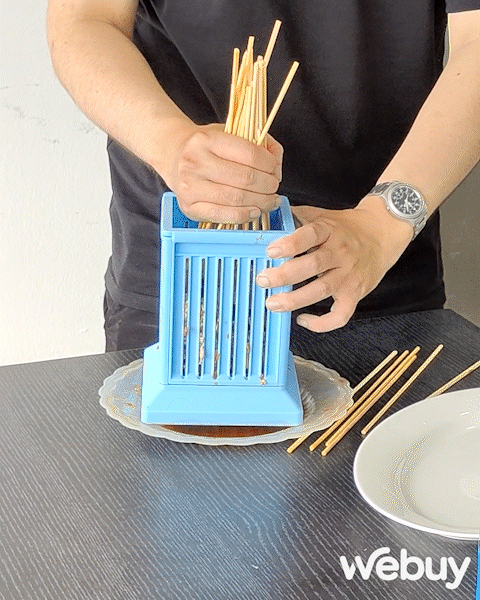 Out of 49 skewers, only 3 are straight, and the rest of the meat falls off the stick. Partly because the stick can't align downwards, partly because the meat can't be squared 100% in the right direction.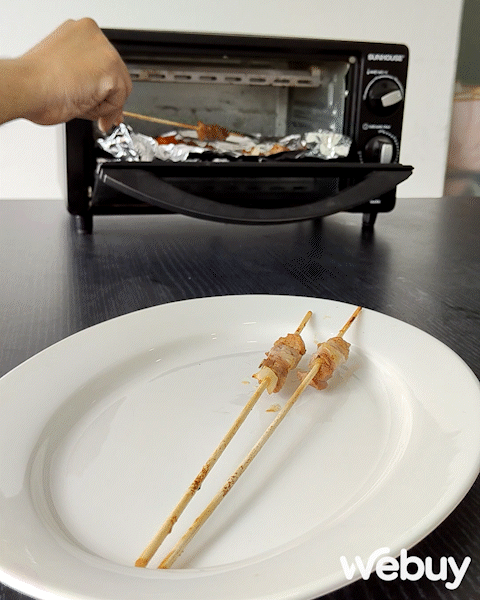 Fortunately, the lost meat can still be "recycled" into sweet chili pork, so I don't feel like it's a waste.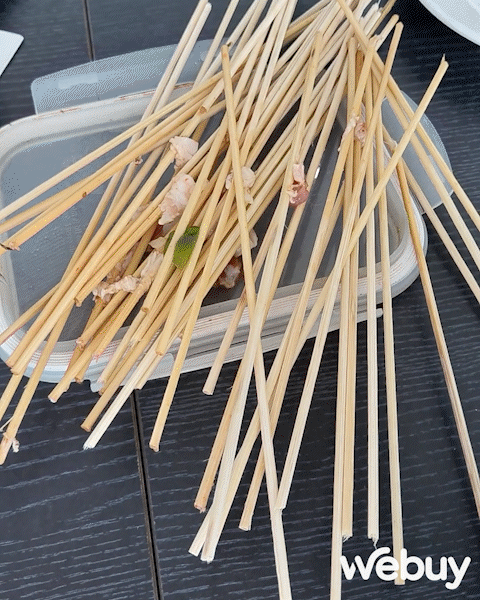 But in terms of efficiency to make skewers of this box, it must be said that it is not high. Unless you can buy square pieces of meat exactly the size of the box (about 10 x 10cm), the success rate will increase. If you still want to test your kitchen skills, prove that you are "more skilled" than Webuy, you can order this box by following the link below.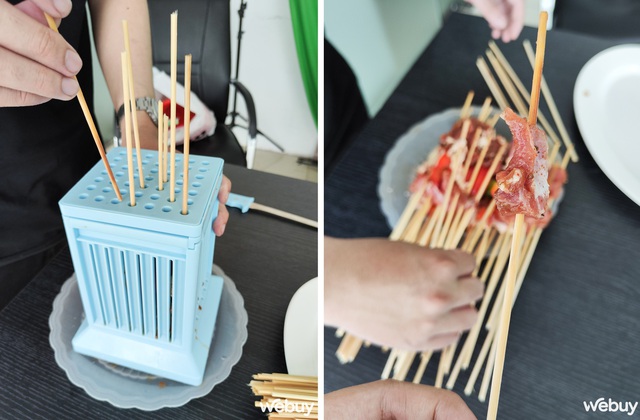 [Box thông tin shop] – Box of grilled skewers

https://genk.vn/dung-thu-hop-cat-thit-xien-nuong-tai-nha-nhin-thi-hay-do-nhung-dung-thi-dung-la-bo-tay-20220516133344792. chn