You have heard somewhere about people with personality disorder (psychopath), a form of mental illness characterized by: egotism, lack of empathy, excessive narcissism, and often abusive behaviors. fight against government.
Try comparing these traits to a cat, and you'll see that they also have a personality disorder. My cat, for example, can sometimes meow loudly and run around for no reason at all.
When he did something wrong and was punished, he never showed any remorse. All the guests who tried to get along with it received a cold, disinterested look. Sometimes, my cat gets angry even with other cats.
I used to think that all cats are like that, until a study published in the Journal of Research in Personality stated that cats can suffer from psychopath just like humans. If so, it looks like my cat has this mental illness.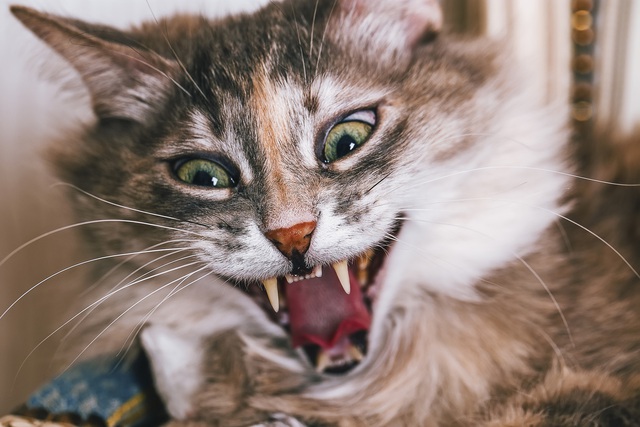 The study was carried out by a team of scientists from the University of Liverpool and John Moores University in the UK. In it, they surveyed 549 cat owners with questions to assess 5 factors: a cat's boldness, irritability, bad temper, lack of friendliness with other pets and lack of friendliness with people.
This set of questions based on 5 factors is built and synchronized from the person's personality disorder. Therefore, the researchers believe they can also evaluate psychopaths in cats.
If you want to catch mental illness in your cat, rate them with the signs below. Give each sign a score from 1 to 5 with: 1 point is "Unlike your cat", 2 points is "quite similar", 3 points is "same", 4 points is "very similar" and 5 points is "extremely similar":
1. My cats often go to dangerous places (going to another cat's garden, climbing to a high place, etc.)
2. My cats often go on adventures in new places.
3. My cat seems reckless, or it never perceives danger (running around in traffic-filled streets, making dangerous jumps).
4. My cats often climb very high.
5. My cats often sit at the top (top of stairs or top of sofa).
6. My cat used to chase other cats out of his house/garden.
7. My cats love to roam outdoors.
8. My cat used to go somewhere far away from home.
9. My cats often hunt small animals (birds, mice).
10. My cats often torture their prey rather than killing them immediately.
11. My cats bully other cats in the neighborhood (usually chasing them, fighting with them).
12. My cats are always aggressive towards the neighbor cats (attacking, scratching, growling and playing rough with them).
***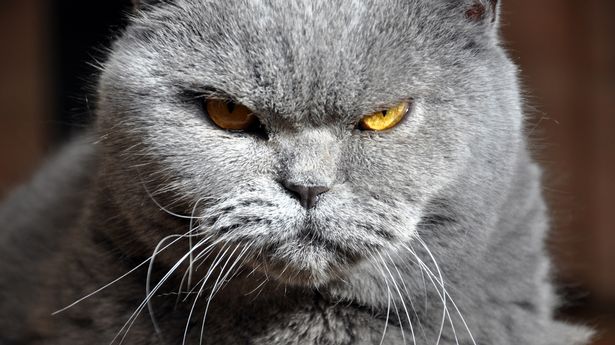 13. My cat is hyperactive and needs constant stimulation.
14. My cat screams for no reason at all.
15. My cat is very excitable (for example, when it is resting, it will run too fast and won't listen to commands).
16. My cats often get attention (biting hands and feet to let me play with him).
17. My cat often sits on things that I use often (laptop, book).
18. My cats crave closeness (meow and go room to room to see where I am).
19. My cats won't stop meowing if left alone.
20. My cats used to run around the house for no apparent reason.
21. My cat is swaddled with strangers (willing to leave her comfortable lying position to go to someone else's side).
22. My cat destroys people when it wants something (screaming for food, entering the room by itself, attracting attention).
23. My cats are easily distracted (staring/meowing at no obvious signs).
24. My cat is very curious (or looks out the window, runs out when a stranger rings the bell).
***
25. My cat doesn't learn from it (continues to climb despite falling, keeps making mistakes despite being penalized).
26. My cats never follow the rules taught (continue walking up to the desk, climb up the curtains, run away when called back).
27. My cats don't succumb to punishments, meaning they will repeat offenses despite being yelled at.
28. My cat breaks things (scratches chairs, breaks bottles).
29. My cat clumsily eats food and drink from people or other animals in the house.
30. My cats used to hide, stalk and jump at people or other animals.
31. My cat annoys me while resting.
32. My cats are aggressive when playing with people (every biting or scratching).
33. My cats don't seem apologetic when they misbehave.
***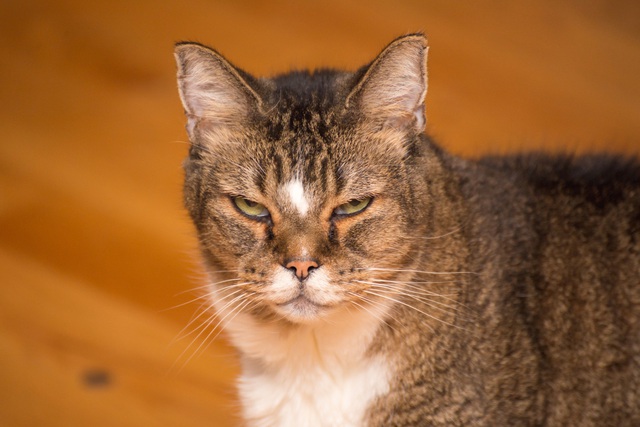 34. My cat controls its area, absolutely not allowing people or other animals to come near an object or something of it.
35. My cats bully other cats (chase, hit them).
36. My cats are aggressive towards other cats (attacks, heads, growls, plays rough with them).
37. My cats chase other cats out of their favorite places.
38. My cats bully animals other than cats.
39. My cats chase other non-cat animals out of their favorite spots.
40. My cats are aggressive towards animals other than cats.
***
41. My cats bully me too.
42. My cat doesn't think of it as a pet (usually backs away when called, bitten or scratched).
43. My cat is aggressive with young children/I suspect my cat could be harmful to young children.
44. My cats are aggressive towards strangers.
45. My cat has a sudden change in mood (it's happy to be petted, then turns to bite).
46. ​​My cats purr when attacking people or other animals.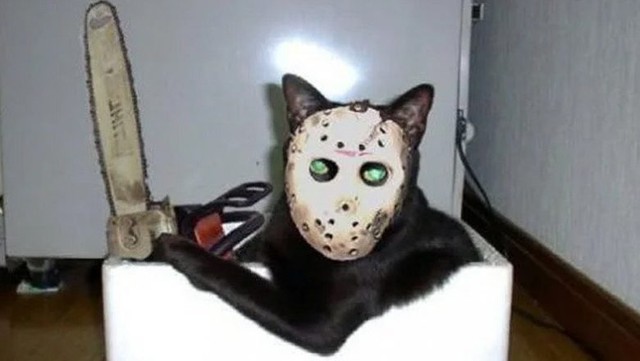 Scientists call this set of 46 questions the Cat Triarchic Plus (CAT-Tri +) multiple-choice. And it is scored according to each factor as follows:
Boldness: Add the total score of items 1 to 12 and divide by 12.
Irritability: Add the total score of items 13 to 24 and divide by 12.
Malicious degree: Add the total score of items 25 to 33 and divide by 9.
Lack of other pet-friendly: Add the total score of items 34 to 40 and divide by 7.
Lack of human friendliness: Add up the scores for items 41 to 46 and divide by 6.
To calculate your overall CAT-Tri + score, you add up all your scores and divide by 46.
Each result will give a score between 1-5. The higher the score, the more likely your cat is to have a personality disorder. And if the score is lower, congratulations, you are raising a really cute and cuddly cat.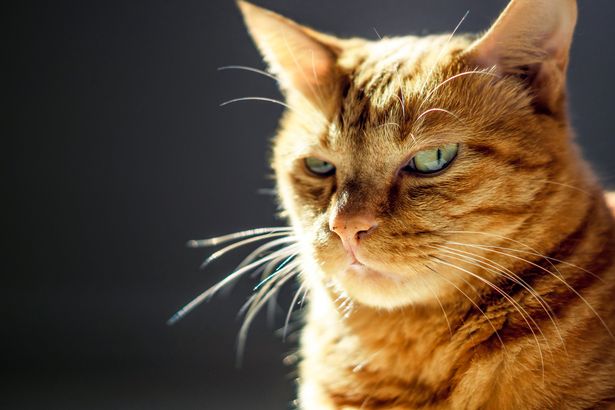 But the scientists say their scale doesn't have a zero, because in fact it seems all cats are psychopaths to some degree. It seems that personality disorders are instinctive for cats when they need to secure their food, territory and mates.
However, depending on the personality of each animal, they show different aspects of symptoms. For example, one of the survey authors, Rebecca Evans, said: "My cat (Gumball) scores relatively well on the irritability scale – which means it's meowing, approachable, and excitable."
Minna Lyons, another researcher, said her cat Alex is very brave. "It regularly enters neighbors' homes and garages, even getting into their cars to find food." Those are clearly the signs of a psychopath cat.
Refer to Vice
.