In the previous article, we have two new wireless headphones from Xiaomi, Redmi Buds 3 Lite and Redmi Buds 3. Both of these headsets are cheap, suitable for ordinary users. just need a "usable" headset for daily use, not entirely biased towards sound quality or any other advantages.
With the more advanced Pro version, Xiaomi has optimized both the user experience and the sound quality of this product. Although it is said to be "premium", the price of Redmi Buds 3 Pro is still a relatively cheap and accessible price, only 1.5 million VND at the present time, 500,000 VND lower than the original listed price ( refer to CellphoneS system). At this price, compared to the previous 2 versions, the Redmi Buds 3 Pro clearly gives a much more "tasty" experience.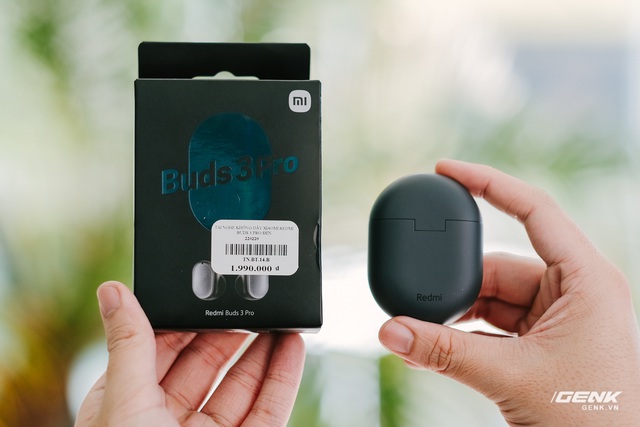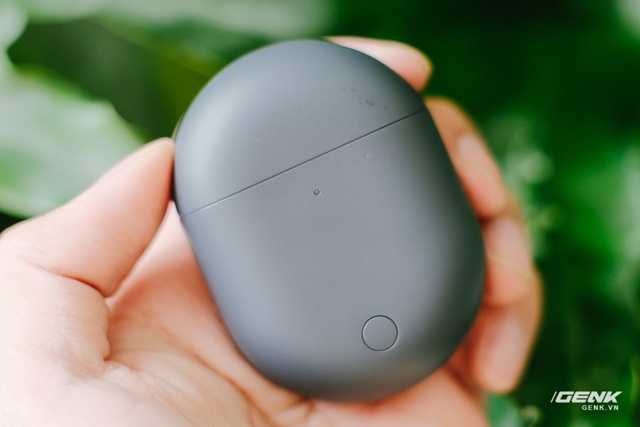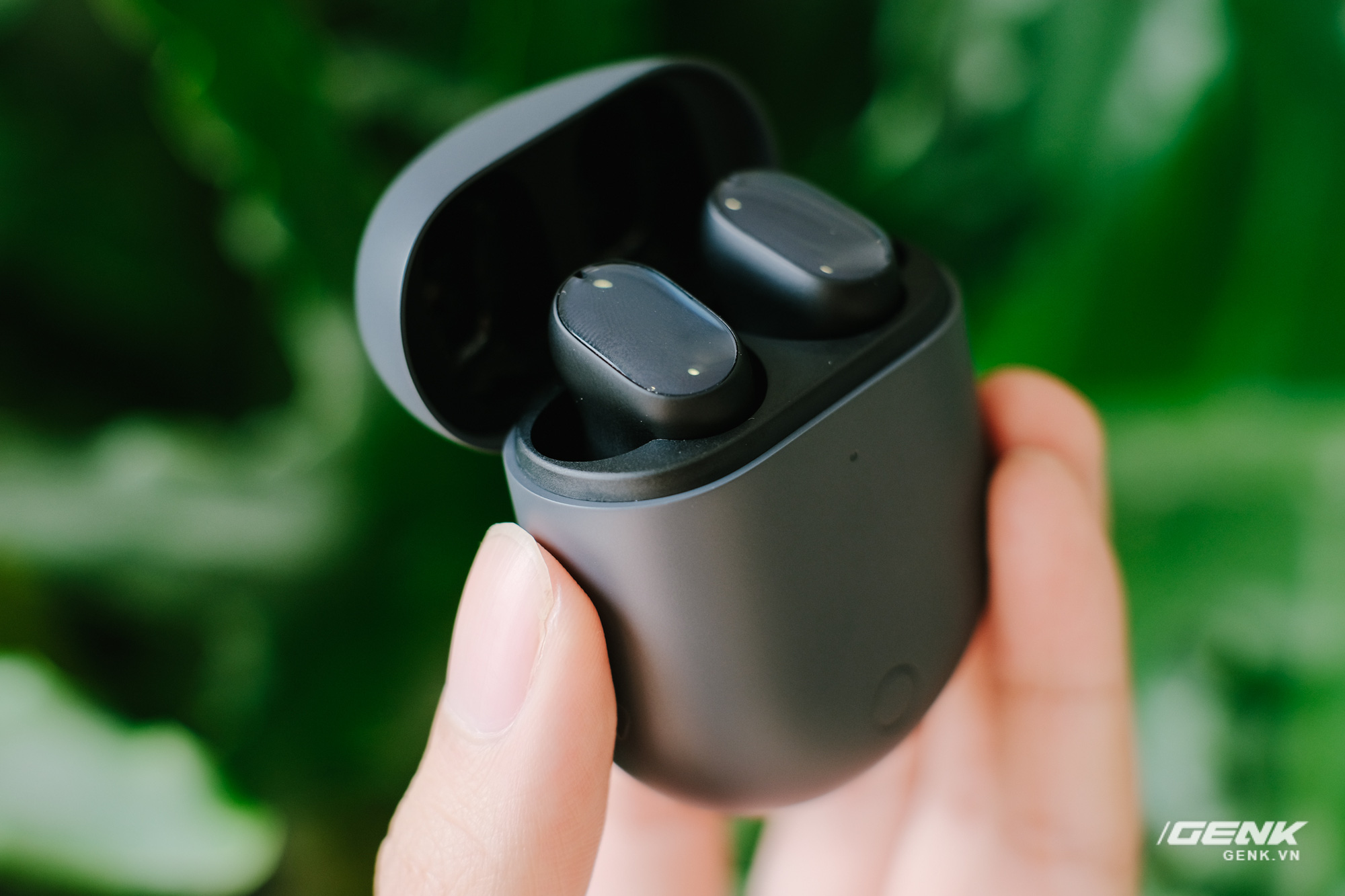 There is a more expensive price, so the design of the charging box of Redmi Buds 3 Pro is more carefully invested. The outer plastic part is rough plastic to limit fingerprint sweat, the charging box cover is designed to be sure not to feel rickety and cheap.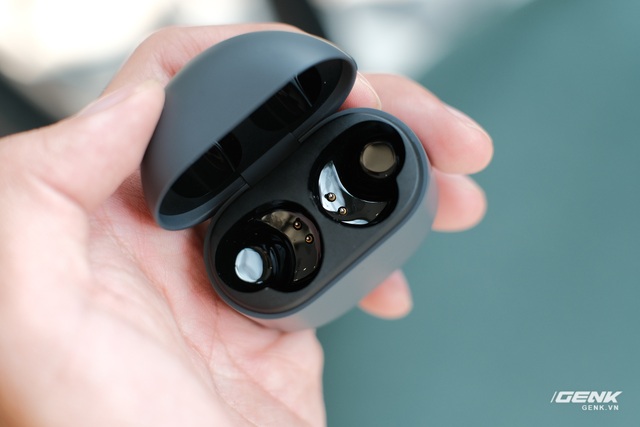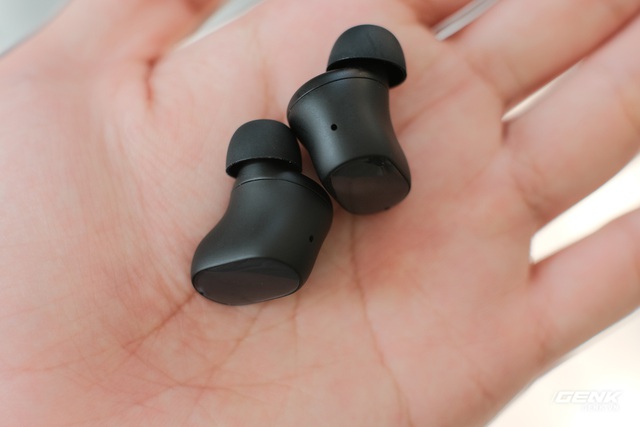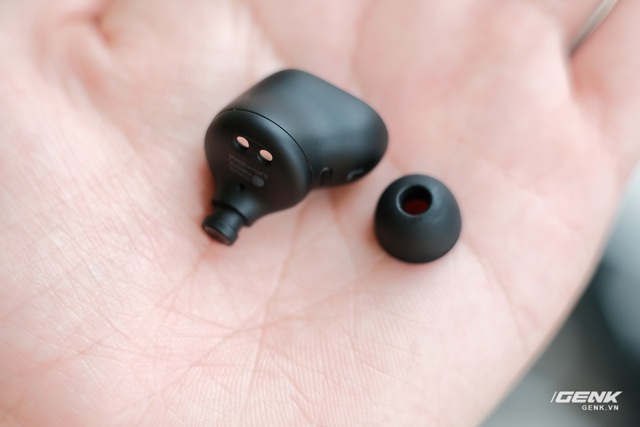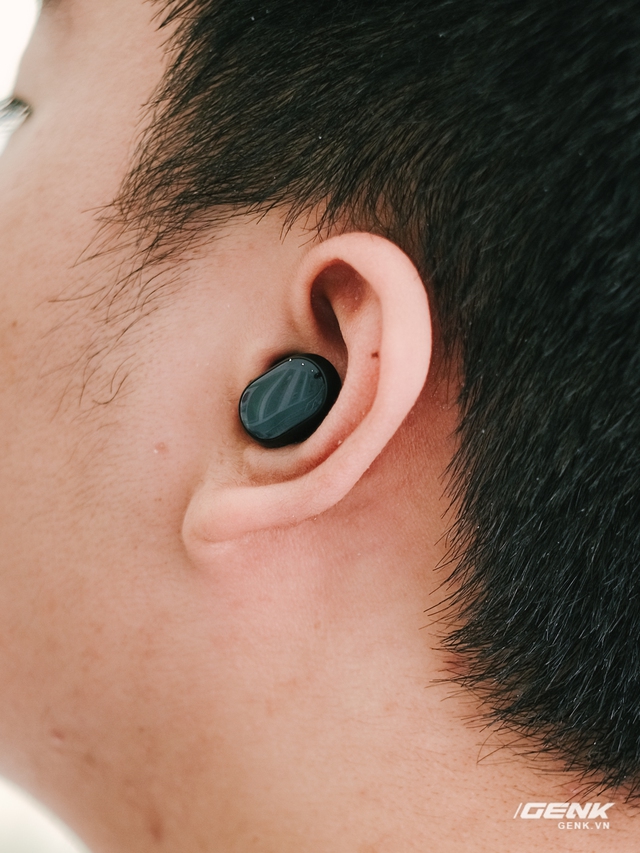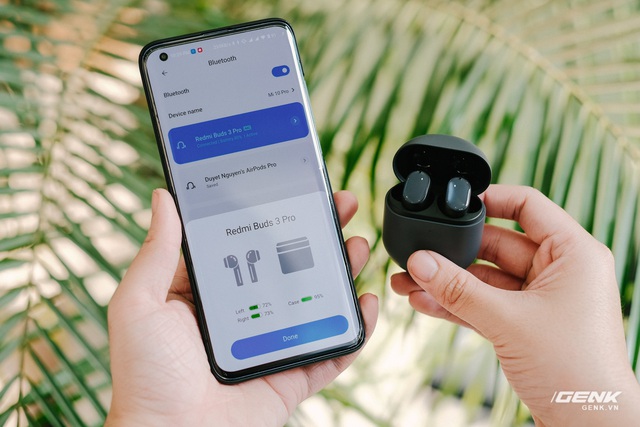 Because there is no custom application, Redmi Buds 3 Pro works best with Xiaomi devices (using the international MIUI interface). Tweaks such as switching noise cancellation mode, updating software are only done through Xiaomi devices.
Redmi Buds 3 Pro also supports gesture operations such as double-tap to stop/play music, 3-tap to forward songs, double-tap and hold to switch noise/crosstalk modes… These gestures are not customizable.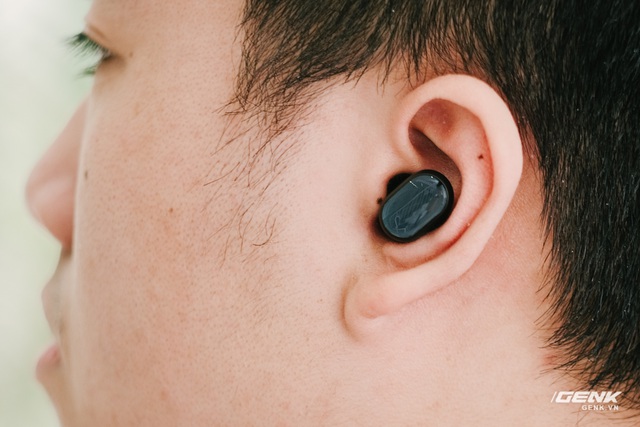 In terms of sound quality, Redmi Buds 3 Pro is one of the best headphones in the price range of VND 1.5 million. The headset is equipped with a dynamic driver of 9mm size, and like other cheap headphones, Xiaomi makes the bass range higher than usual but does not overwhelm other bands, especially the singer's vocals.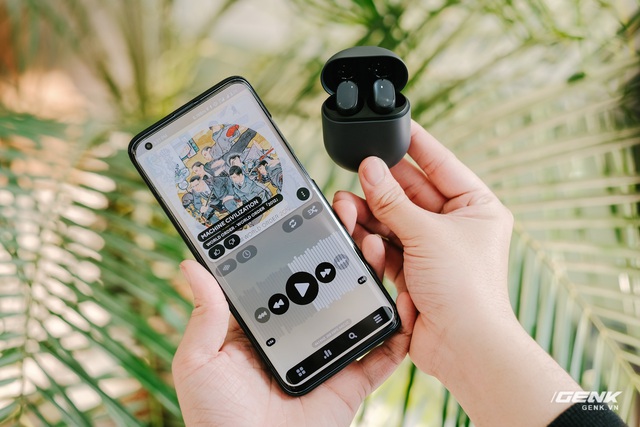 Through initial experience, Redmi Buds 3 Pro gives a good sound quality when listening to market music, Pop music, electronic music and even light music. However, there are still some limitations in the bass range because as mentioned, Xiaomi has slightly boosted this range, so if you continue to adjust the EQ to increase the amount of bass, the sound details will be closer. like broken. The same goes for the highs. In general, the "stock" sound quality of this headset is completely enough and listeners do not need to "touch" more.
The battery life of the Redmi Buds 3 Pro is also quite good, providing up to 6 hours of music listening in ANC mode off or 3 hours with ANC enabled. Using with the charging case will extend the battery life to 28 hours. In addition, the charging box of the headset also supports Qi wireless charging with a capacity of 5W.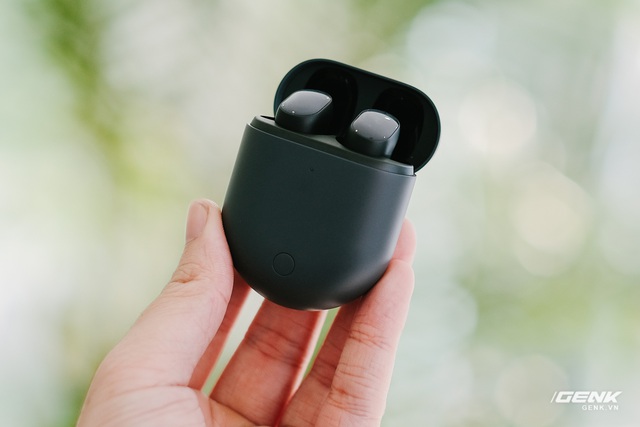 With a price of only 1.5 million VND, Redmi Buds 3 Pro is clearly an attractive headset for ordinary users because it offers a user experience as well as sound quality that can be rated as the "best" in the world. price range. Opponents of Redmi Buds 3 Pro in this segment can be mentioned Huawei FreeBuds 4i that we also reviewed before, this headset also supports ANC noise cancellation, has good sound quality and good battery life, In addition, it also supports the app to tweak the necessary features.
Advantages of Redmi Buds 3 Pro:
– Definitely perfect, not creaking
– Comfortable wearing feeling
– Active noise cancellation (up to 35dB)
– Good sound quality, completely usable
– Good battery life
– IPX4 . waterproof
– The charging case supports Qi wireless charging
Defect
– No custom apps
– ANC isn't really delicious yet

https://genk.vn/tren-tay-redmi-buds-3-pro-lieu-co-phai-chiec-tai-nghe-tws-dang-mua-nhat-trong-phan-khuc-15-trieu- dong-2020226152453109.chn