The Time recently reported that Facebook's parent company Meta Platforms, along with Sama, the largest partner in Africa, are facing accusations related to forced labor that harms unions at the branch. Kenya.
The petition was filed by Daniel Motaung, a former Sama employee, who argued that the largest website on the planet had repeatedly violated the Kenyan constitution. The lawsuit follows a series of stories The Time published in February titled "Insider Facebook's African Sweatshop", in which Motaung and several other former employees denounced the company's pay and union policies for the first time. MetaPlatforms.
Specifically, with a salary of about $ 2.2 an hour, Motaung said he is often exposed to malicious content that abuses children, kidnapping and brutal murder. The severe psychological trauma caused this man to often have nightmares and have difficulty starting a new job. The proof is that Motaung is still unemployed and has been diagnosed with post-traumatic stress disorder (PTSD).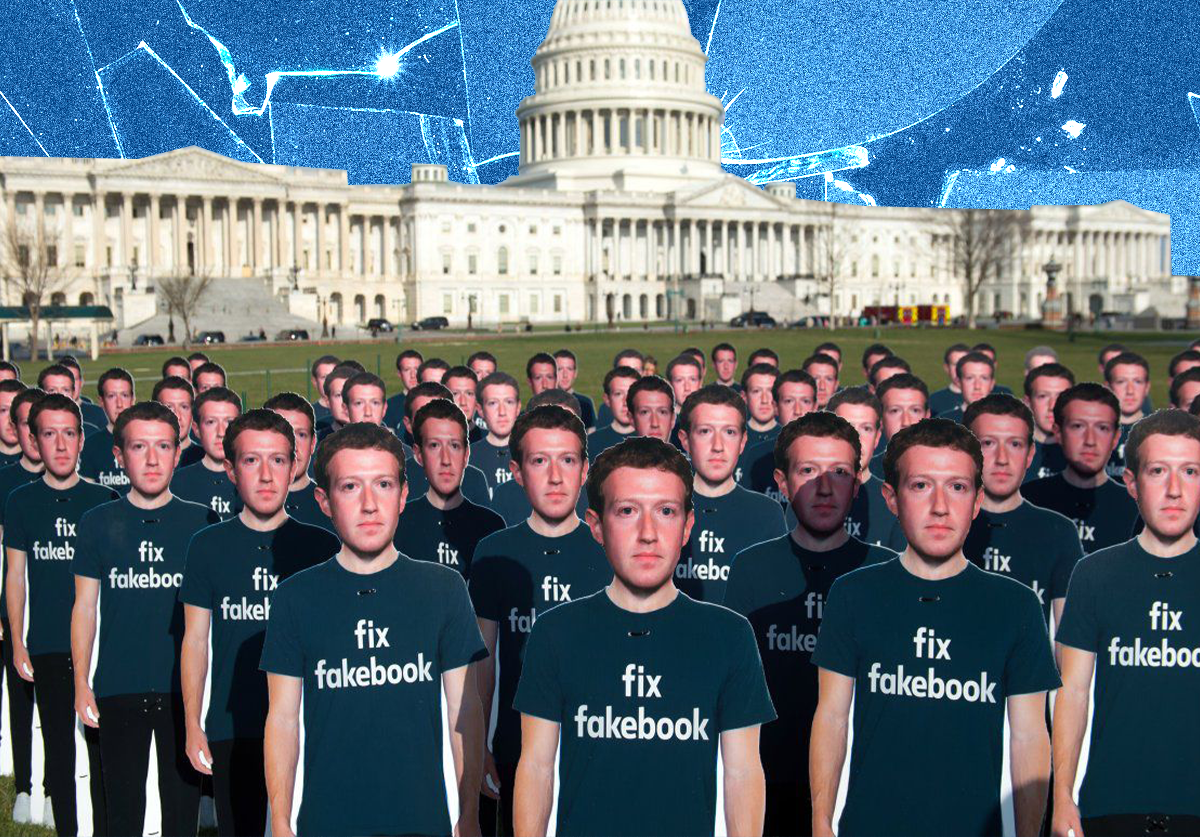 "I entered Sama to uplift myself and lift my family out of poverty. Now, with PTSD, I fear this wish will never come true. It has hindered me from striving more for life," Motaung said.
In a phone interview earlier in the week, Motaung said: "It's not okay for the company to exploit us for profit, then throw us away. I just want this bad thing to end."
It is known that in 2019, Sama, which describes itself as an "ethical AI" company, fired Motaung after this man and 100 other employees spoke out for the rights of a good working environment. than. The dismissal letter states that this move puts Sama's relationship with Facebook "at great risk".

According to Motaung's lawyers, the civil lawsuit filed on May 17 is the first lawsuit by the plaintiffs both seeking compensation and asking Facebook to change its global content moderation practices.
"We cannot have a secure social network if the employees themselves are not protected. We hope this incident will impact all of Facebook's branches globally. Since Sama is Facebook's major censorship hub in East and South Africa, the reshuffle will more or less have an impact not only on employees, but also on users in Kenya, South Africa, Ethiopia and one other country. some other African countries," said Cori Crider, director of London-based NGO Foxglove, which represents Motaung with Kenyan law firm Nzili.
"We also hope this letter will teach Facebook a lesson, not to treat content moderators as 'disposable' items. We will do our best to make Facebook change. It's time for Facebook to treat its employees with more dignity and respect."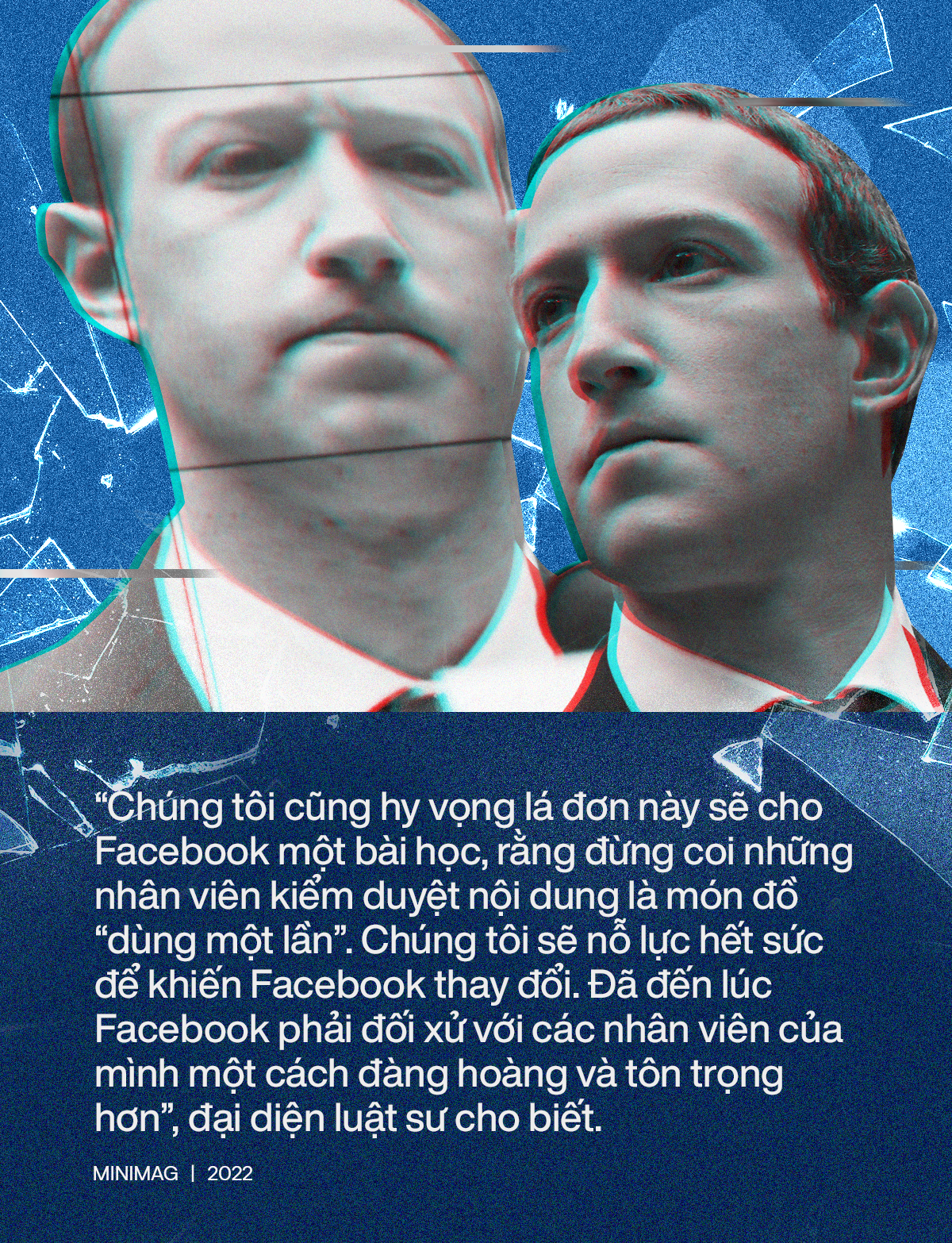 In response, Sama's side denied all accusations related to union activities, and said the lawsuit was "unsatisfactory and disappointing":
"Every employee is not only treated in accordance with applicable law, but also enjoys a fair and responsible union policy. This is evident by providing and ensuring full benefits for Sama employees."
Meanwhile, Meta spokesman Ben Walters declined to comment, citing the lawsuit is still ongoing.

In what is said to be the "most harshest" accusation, Sama and Meta were accused of "placing misleading advertising", and failing to warn in advance of malicious information content censors may have to face. approach. This has caused dozens of employees from other parts of Africa to move to Kenya to work without a doubt.
"The misleading advertisements are intentionally targeted at disadvantaged Kenyans and Africans. They were "tricked" into applying for a job, then stuck here, in an unsafe working environment, "said representatives of Motaung's lawyers.
According to The Time, Meta is trying to find a way to avoid involvement. The company's legal representative affirmed that "the company has no obligation to take legal responsibility for any allegations made by Motaung". They emphasized that the firing of Motaung was Sama's responsibility, and that Meta did not interfere in any way.
"There should not be any action against Meta because Meta does not manage Motaung," said a representative of Meta's lawyer.
In response, the plaintiff's representative said that Sama was an "agent" of Meta. The employees of this data processing center will therefore have to use Facebook's own internal system and manage employees according to the company's policy.
"The medium created by Sama and Meta requires rigor and close supervision to meet volume and accuracy targets. The time pressure is so great that everyone has to work in psychological stress. In addition, employees are also exposed to a lot of harmful content," the plaintiff's representative said.
Therefore, they assert that the moderators that Facebook outsources should also enjoy the same protection policies as the official employees themselves. Sama and Meta are also required to publicly confirm all rights with content moderators, and provide them with an adequate salary structure similar to internal content moderation experts.
In addition, the lawsuit also requires Sama to undergo an independent human rights examination, then report the entire process to the court.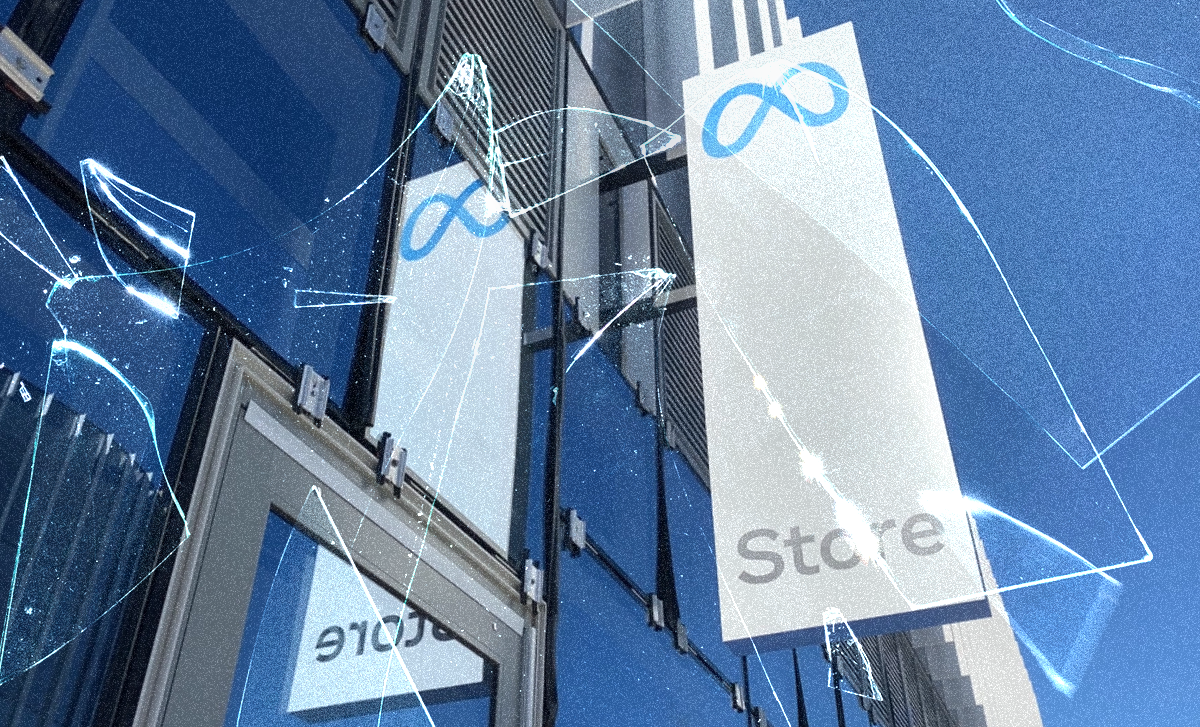 "We are pushing them to improve the management system. We want to see a change," said Motaung's lawyer.
This is not the first time that Meta has been involved in a dispute with former employees. In 2021, former employee Frances Haugen also shared an internal Facebook document with the press to publicly accuse the social network of having a negative impact on the mental health of some teenagers. The scandal surrounding the Instagram platform was also "exploited" by Ms. Haugen: "32% of teenage girls say that when they feel disgusted with their body, Instagram makes it worse".

Unfortunately for Meta, these applications come at a time when the largest social networking site on the planet is in deep crisis. This consequence is partly attributed to the "monotony" of CEO Mark Zuckerberg, who often appears in front of the press in jeans and a familiar T-shirt.
Facebook, once known as a place for Harvard undergraduates to judge each other's physical appearance, is now seen as a site for the elderly in their 40s and 50s, according to The Economist. Investors also conceded that Facebook is "out of fashion" as its market capitalization has dropped 35% this year, including the $232 billion loss in February, a record one-day drop. on the stock market.
According to The Economist, the aging of Facebook seems to be fixed. In developed countries, young people are always the first target audience for the advertising business, but this is gradually disappearing with Facebook.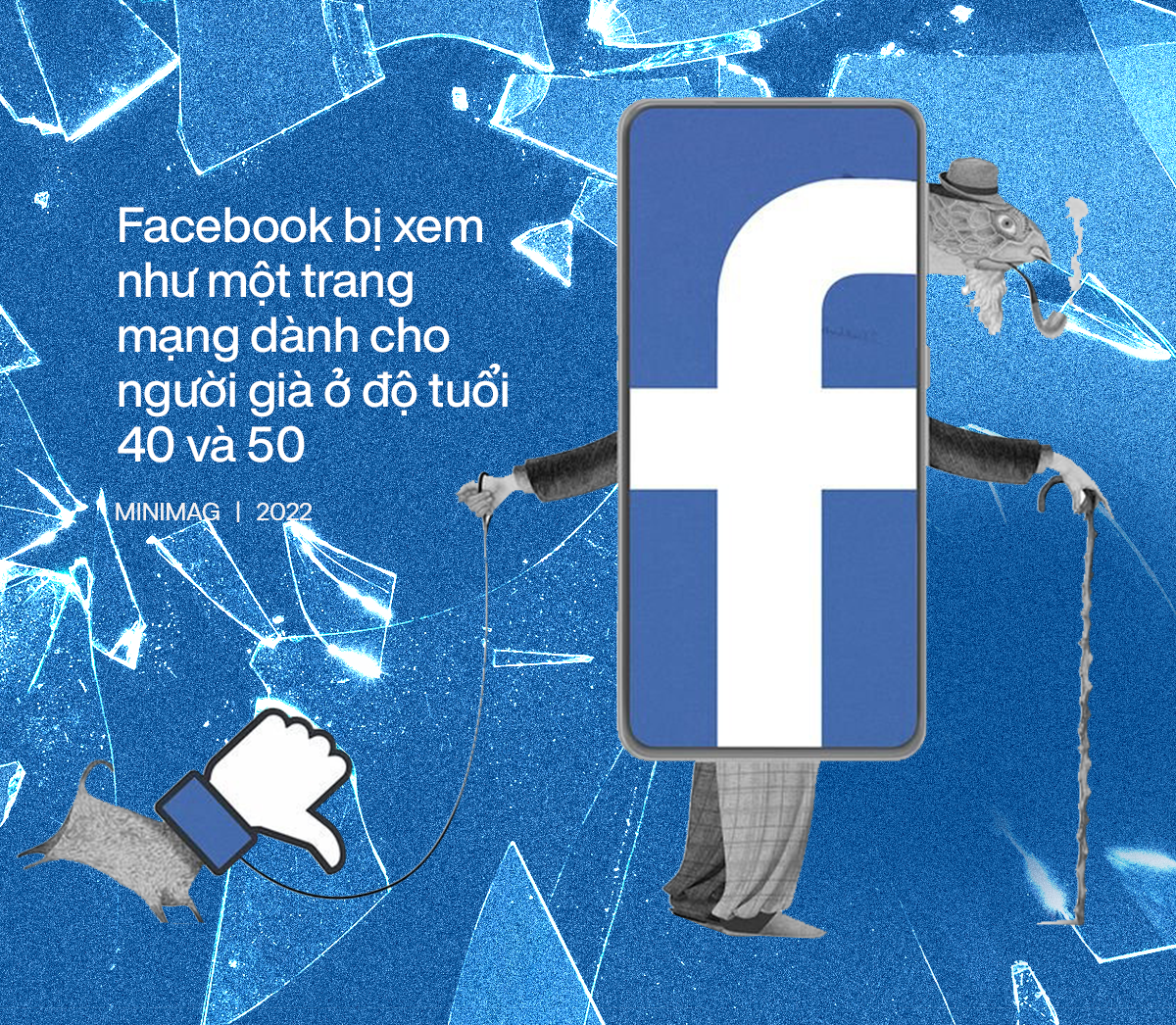 In Facebook's five most important countries, new user account registrations under the age of 18 fell by a quarter over the course of a year. Mark Zuckerberg himself admits that it is true that Facebook is "indifferent" to young users in the context of major competitors, especially TikTok, which is constantly expanding.
In fact, instead of staying with Facebook, most young users are switching to emerging applications, such as Snap or BeReel – the photo messaging app that is extremely popular. Facebook is clearly losing its traction as a place to connect, although it has tried to reinvent itself as a different platform.
After all, Facebook is still compared to 'Yahoo 3.0' – an empire stuck in a mess, with big dreams but no different from a 'frivolous game'. Also because this social network is in the most sensitive period ever, after CEO Mark Zuckerberg bet on the uncertain success or failure of the metaverse virtual universe.
"Perhaps it is right to compare Facebook with Yahoo," said a veteran in the technology industry, and worried that Facebook could hardly maintain the dominant throne as many years ago.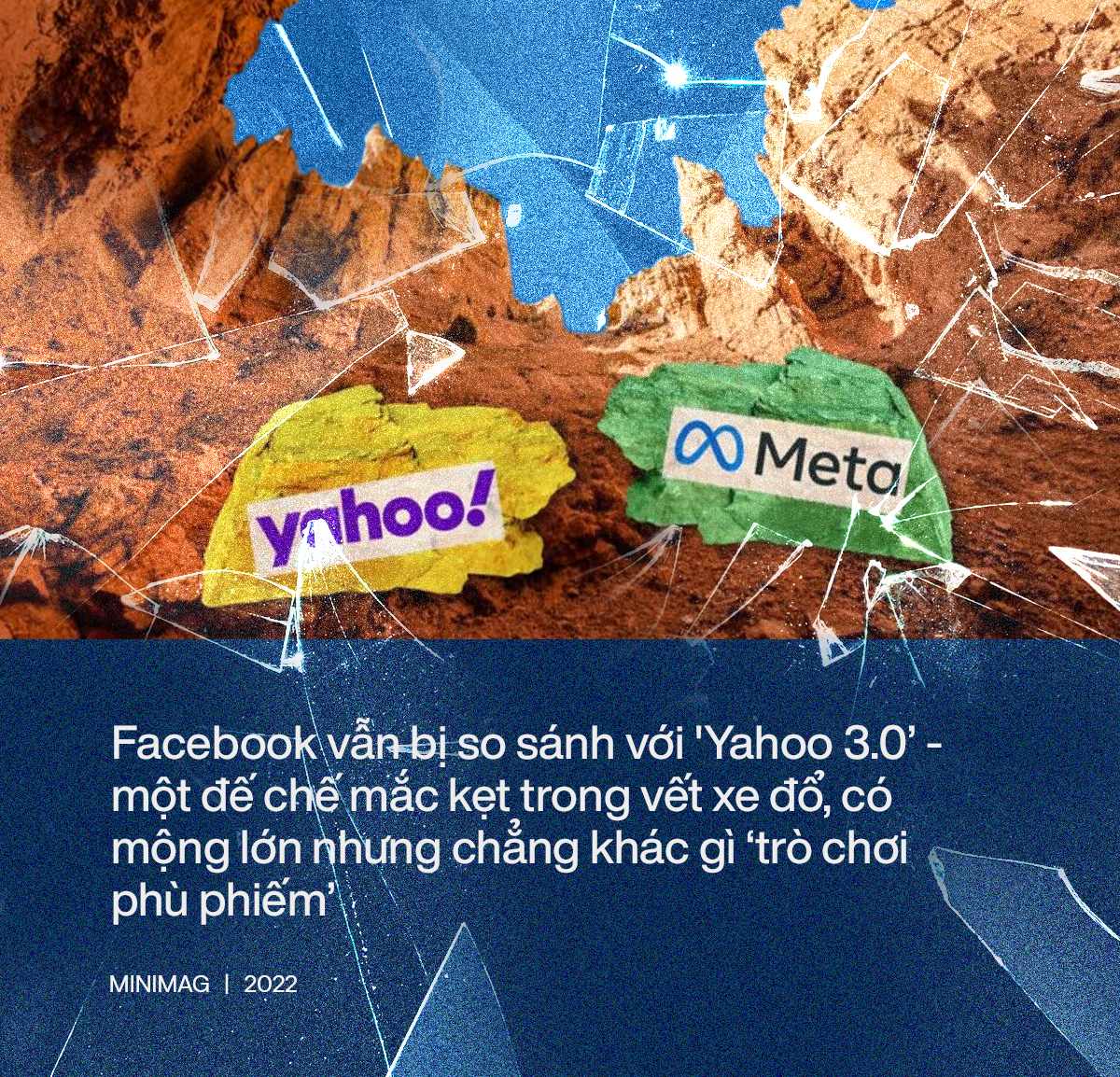 This anxiety peaked in February, when the largest social network on the planet first recorded a decline in the number of users. Many people suspect that this is the dark beginning that makes Facebook gradually return to the "stone age" and fall into the same situation with Yahoo.
"All of this makes Meta look like Yahoo, after TikTok overtakes social network Facebook. This is what lingers among investors. It's a pretty big deal," said Keith Hwang, chief investment officer. of Selcouth Capital Management said. "Put simply, the market is questioning whether Meta is a Yahoo! 3.0," said Mark Mahaney, lead internet analyst at Evercore.
"Wall Street and the investment community have kept up with the fact that Facebook's core business is no longer growing, and may even decline at some point," said Gil Luria, outsourcing strategist. technology at investment firm DA Davidson said.
And if that's the case, the sad ending for a billion-dollar empire may become a reality, in the regret of those who spent their youth reading news and connecting with friends on the largest website in the world. pure.
https://cafebiz.vn/de-che-facebook-lieu-co-dang-thuc-su-thoai-trao-20220518170015965.chn