After the impressive pitch of two representatives Reno7 and Reno7 Z, recently the most advanced version in the Reno7 Series product line has also officially entered the Vietnamese market. Called OPPO Reno7 Pro 5G, this device not only possesses a striking design and superior configuration compared to its brothers, but is also positioned in a higher segment.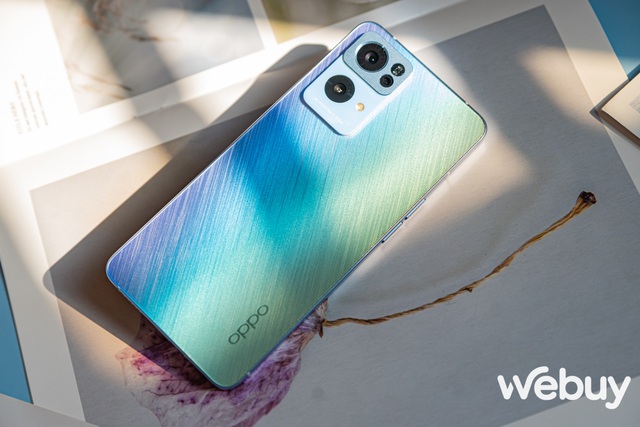 However, with a price of up to nearly 19 million dong, on par with the Reno6 Pro 5G generation and close to some flagship models, is OPPO Reno7 Pro 5G worth it for consumers to "drop money".
The design is not new but still eye-catching
Although in recent products like Reno5/6 or Reno7, the breakthrough in design between versions has not appeared much, but in general, even small changes can still bring new colors. attractive, meeting the demand for phones that combine fashion that is prevalent among young people today.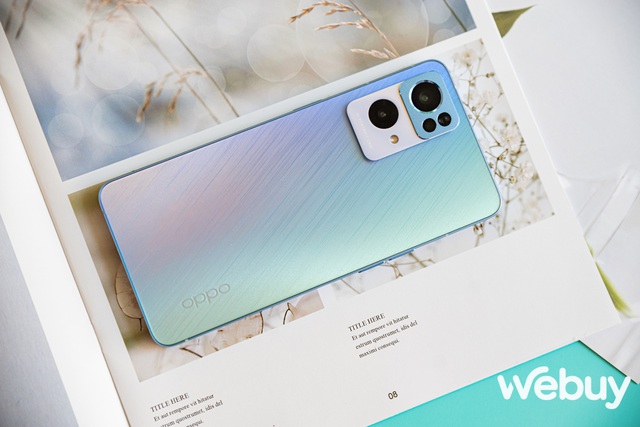 OPPO Reno7 Pro 5G has a flat design language, similar to the newly launched Reno6 and Reno7 Z. This design is considered to be quite "trendy", not only giving the device a somewhat luxurious appearance of technology but also adding a strong masculinity in the experience.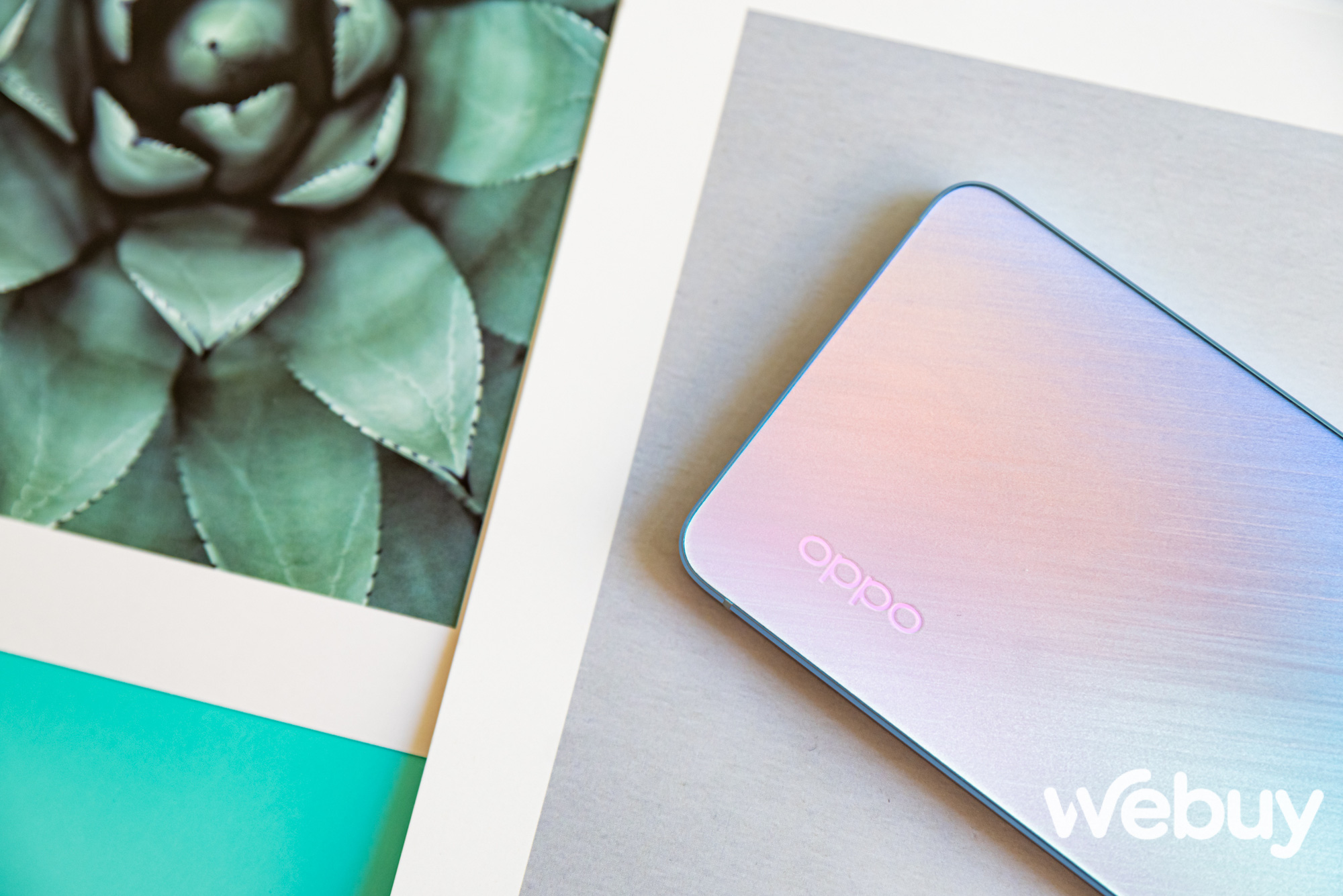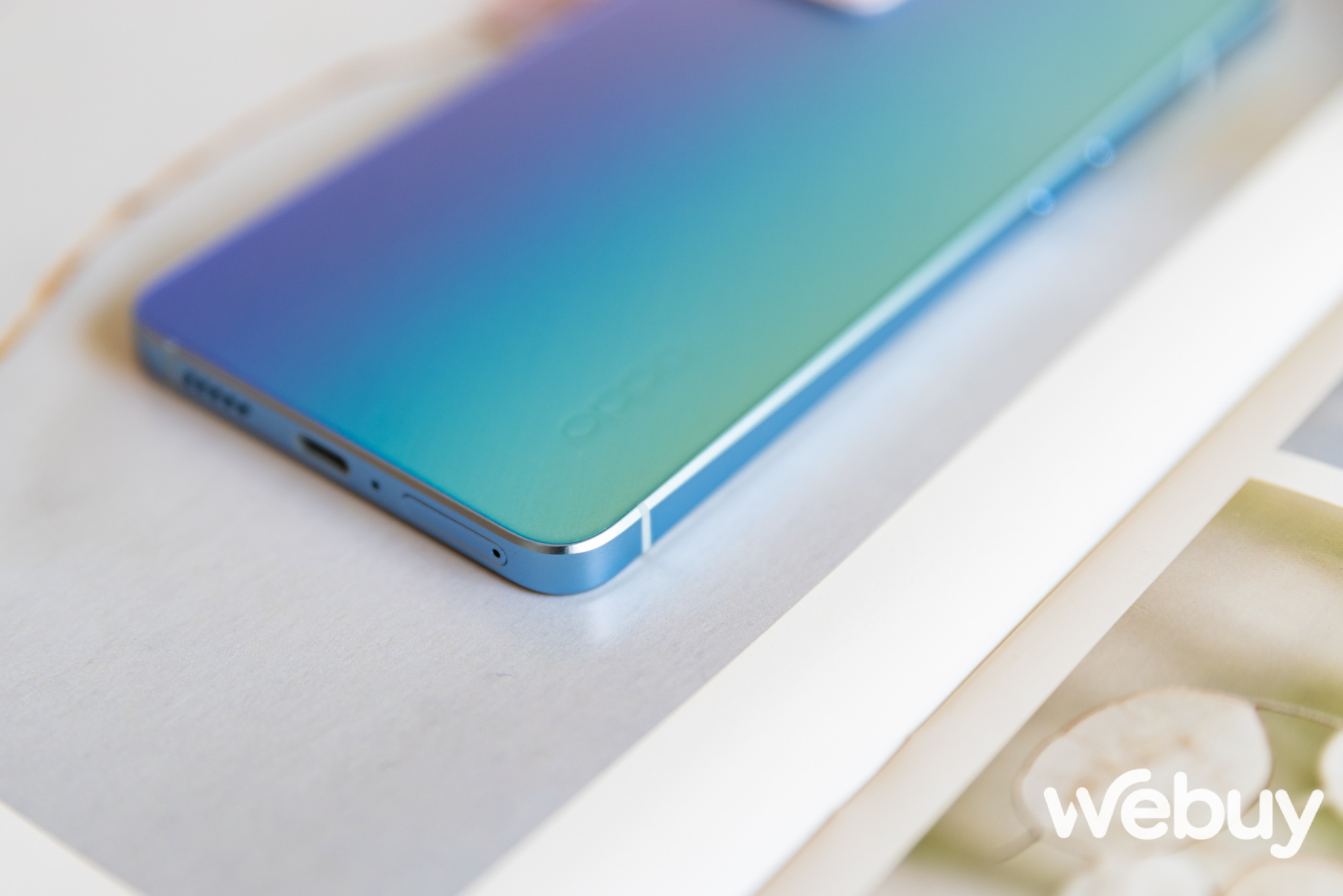 Flat design with premium rounded corners.
The flat monolithic metal frame and bevels are finished in a smooth texture, seamlessly combined with the front and back using Gorilla Glass 5 in the form of 2.5D for a very "good" hand feeling. , cool and not hot at all.
The edges are very detailed for a comfortable and easy grip. According to the manufacturer announced Reno7 Pro 5G is still only 7.45 mm thick and weighs about 180g, so the overall device is not too heavy but still has a certain firmness.
This year, although it still "inherits" the Reno Glow design that seems to be too "old" after the 2 versions of Reno5/6, the back of the Reno7 Pro 5G still has notable highlights. It is the micro-striped pattern engraved with LDI technology, combined with the ability to change color in the direction of light, giving an eye-catching "meteor shower" effect.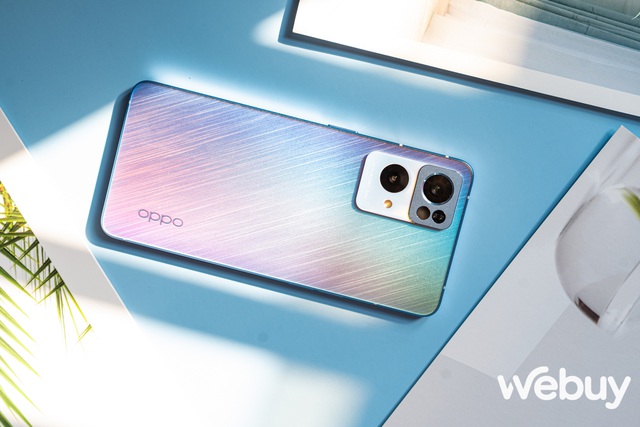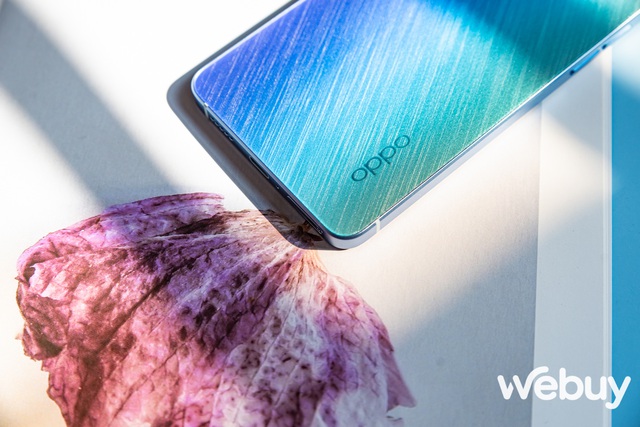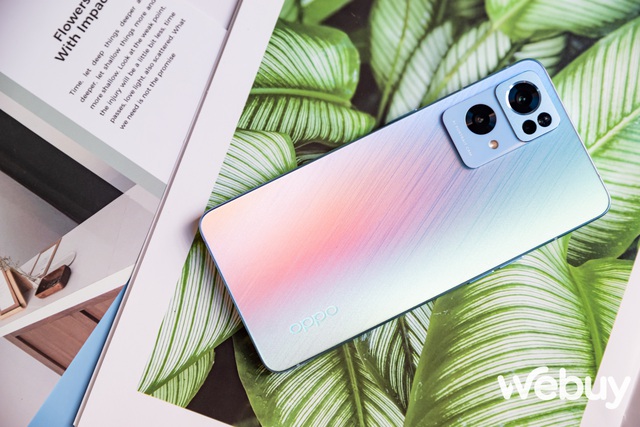 The back of OPPO Reno7 Pro is also equipped with a large camera cluster according to a "2-tier" design, not monolithic like previous designs. With two arrays with different styles, one in the direction of rough metal and the other with ceramic coating for a color-changing glossy effect, this camera cluster also creates a certain highlight on the back.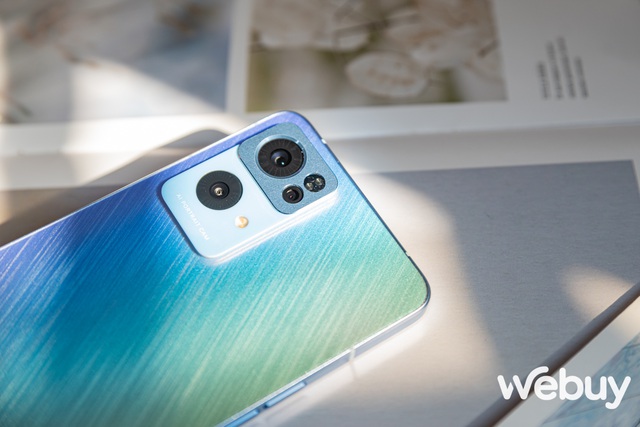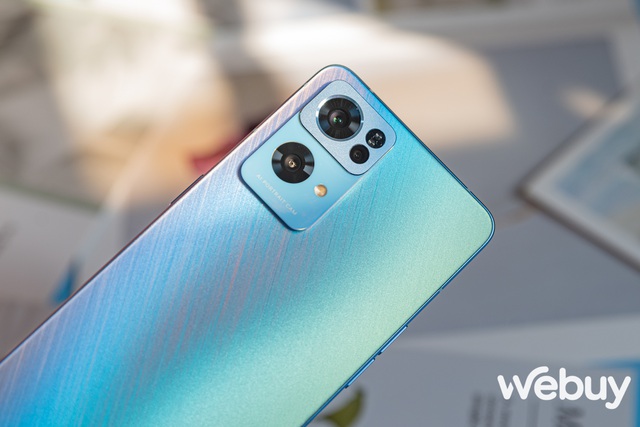 In addition, this camera cluster is integrated with a surrounding LED strip, like the decoration on the Reno7 Z. This LED strip will light up when there are notifications, calls and even when charging the battery, creating more fun. Convenience in using experience.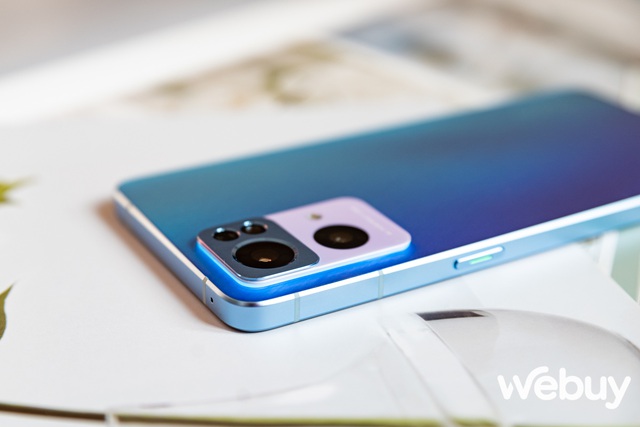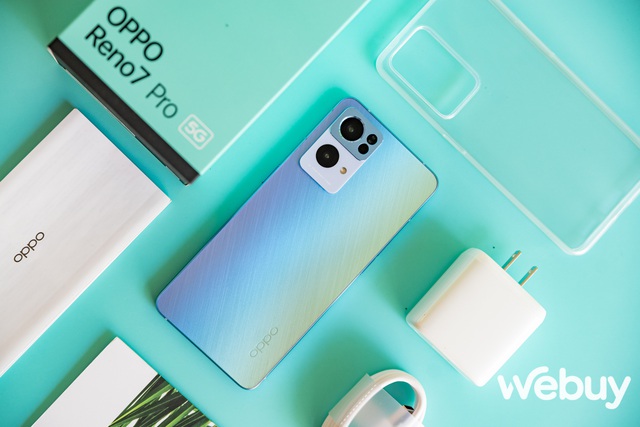 Powerful performance, carefree "max setting" gaming
Reno7 Pro 5G owns a configuration equivalent to a flagship with a Dimensity 1200-Max processor, one of the most powerful MediaTek chips currently, with 12GB of RAM and 256GB of internal memory.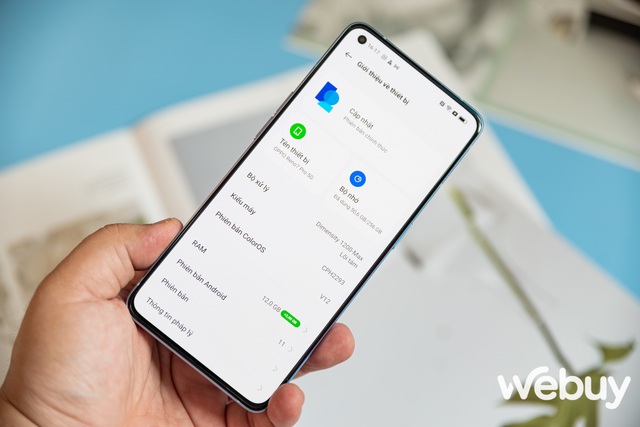 Through practical experience, the large amount of RAM makes multitasking quite smooth, completely comfortable when running a lot and at the same time switching between applications. The performance of the device is also very good even when playing heavy games with high graphics requirements.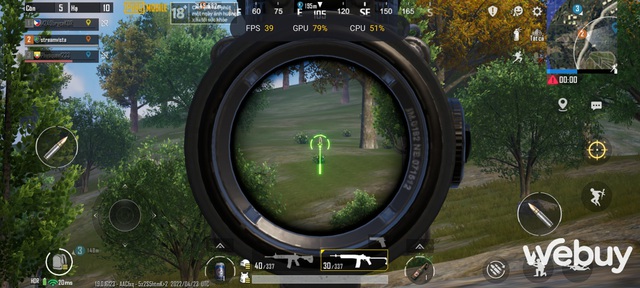 With first-person shooter games like PUBG Mobile, HDR settings and ultra-high frame options, 2X anti-aliasing, the number of frames is always stable at 39~40 FPS.
With the game Genshin Impact, one of the "hardware killers" at default settings, Reno7 Pro 5G maintains stable operation with continuous 25 to 30 FPS frames for a long time. Even when pushing the option to 60 FPS, the machine still easily gives the FPS level more than 50.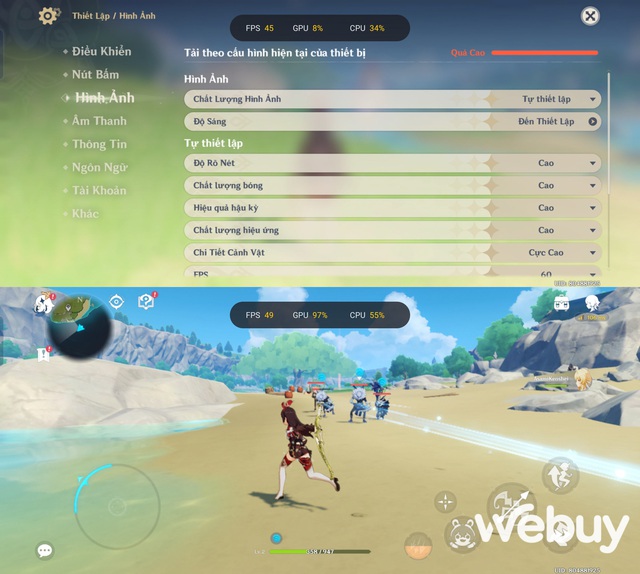 Even when pushing the settings to the highest level with the 60 FPS option, the machine can still load 50 frames per second stably in the first 15 minutes. However, the body temperature increased, leading to the frame starting to show signs of decline and stopping stably at 25 FPS. It can be said that high temperature is the only drawback when it comes to the performance of this machine.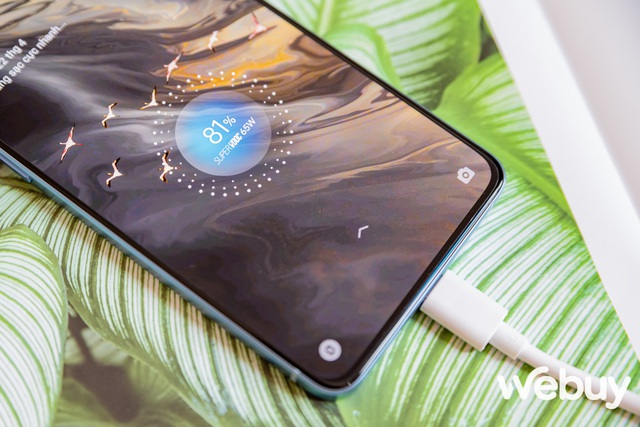 Reno7 Pro 5G owns a 4500mAh battery – a capacity level that is not too high at the moment. Through practical experience shows that in the process of mixed use while playing games and watching movies continuously, the machine responds for about 5 to 6 hours. However, the remarkable point is that Reno7 Pro 5G supports 65W SuperVOOC 2.0 super fast charging technology for impressive charging time.
Still a portrait expert
Reno7 Pro 5G only has 3 rear cameras, not 4 as with its predecessor because the telephoto camera has been omitted. Among them, the main camera still uses the 50MP Sony IMX766 sensor that appeared on the Find X3 Pro, along with an 8MP ultra-wide-angle camera and a 2MP macro camera.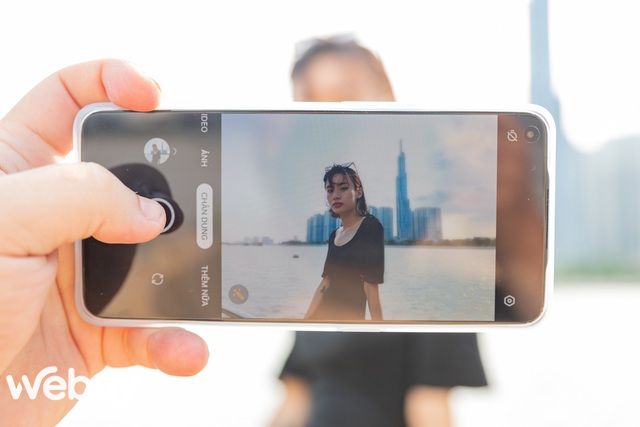 The use of IMX766 sensor that supports omnidirectional focus technology on all pixels makes Reno7 Pro 5G capable of focusing quite quickly and accurately. Actual use shows that the main camera for image quality and color reproduction is quite good in both conditions: enough and low light. Detailed, sharp images and noise are also improved a lot.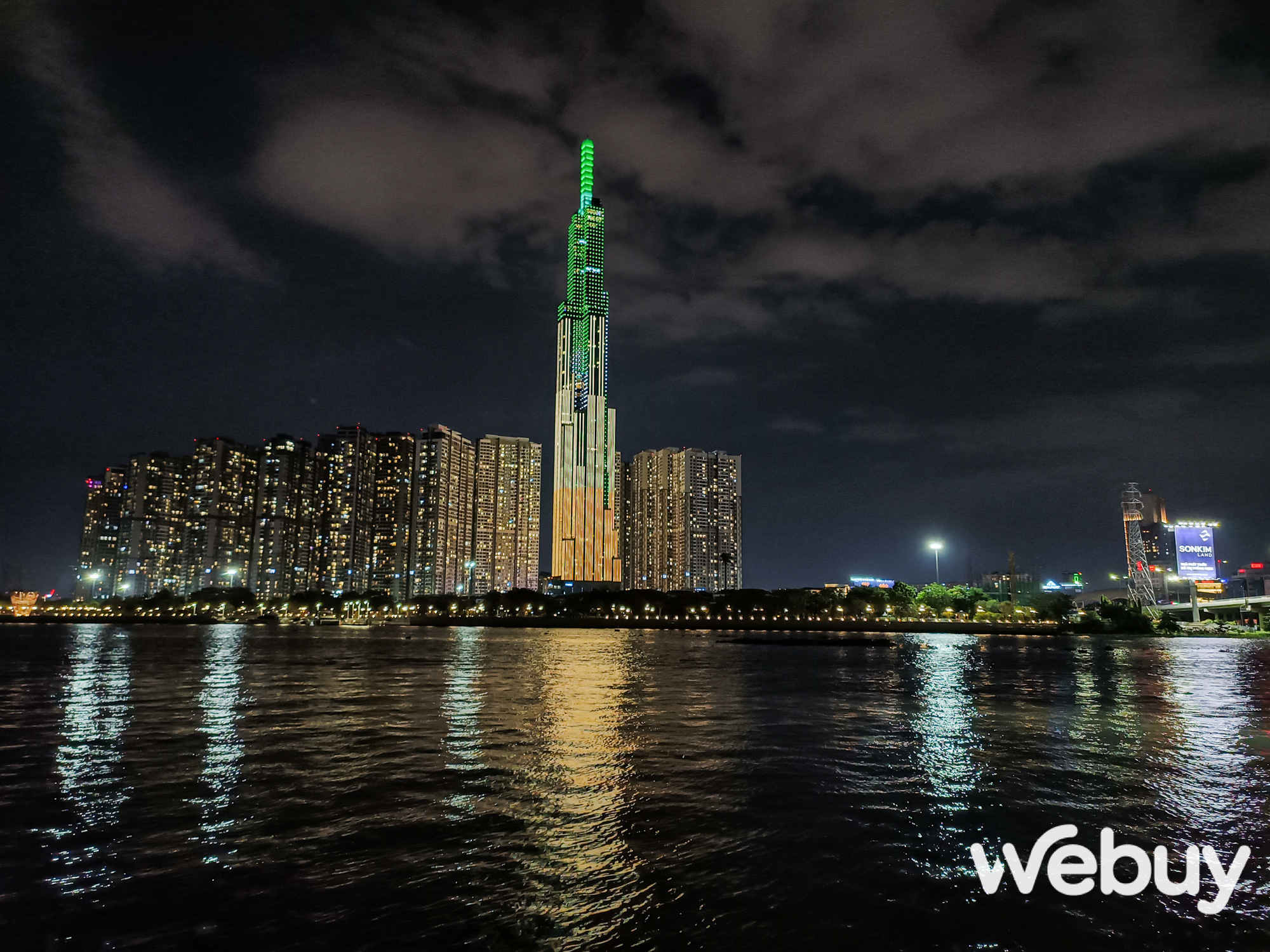 The absence of a telephoto camera is not a big deal when digital zoom can still ensure acceptable image quality.
In portrait mode, the ability to separate the subject as well as handle the background are still strengths that are very well promoted by Reno7 Pro 5G. Combined with photography modes such as Portrait Flash, AI Highlight Video, and advanced filters, portraits are saved with sharp, realistic images.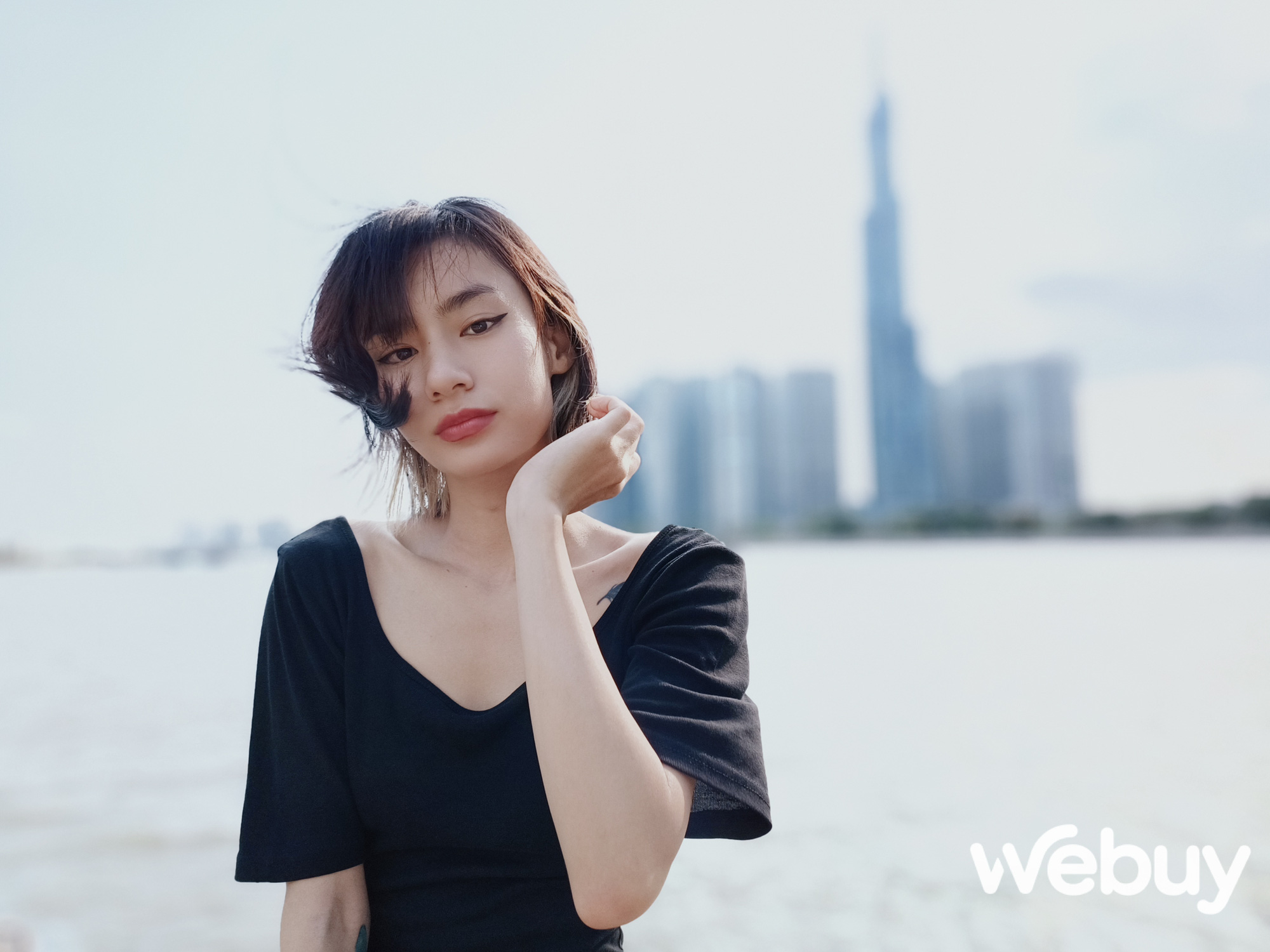 The front of the Reno7 Pro 5G is a 32MP camera using the IMX709 sensor developed by Sony specifically for OPPO. According to the manufacturer, this is an RGBW sensor, which means adding a White pixel to help enhance the sensor's ability to receive light. This improves the quality of the side selfies quite clearly, especially in low light conditions.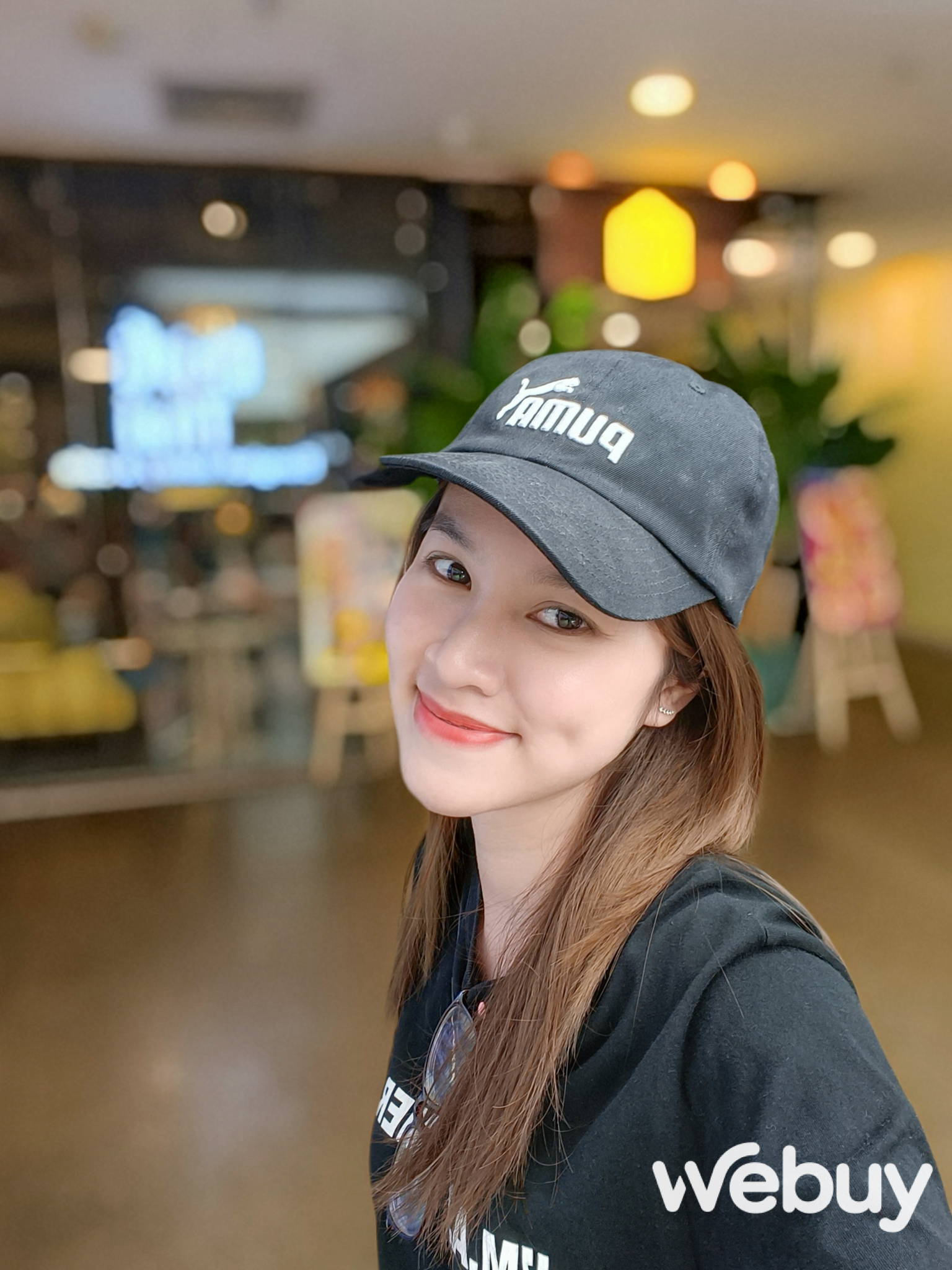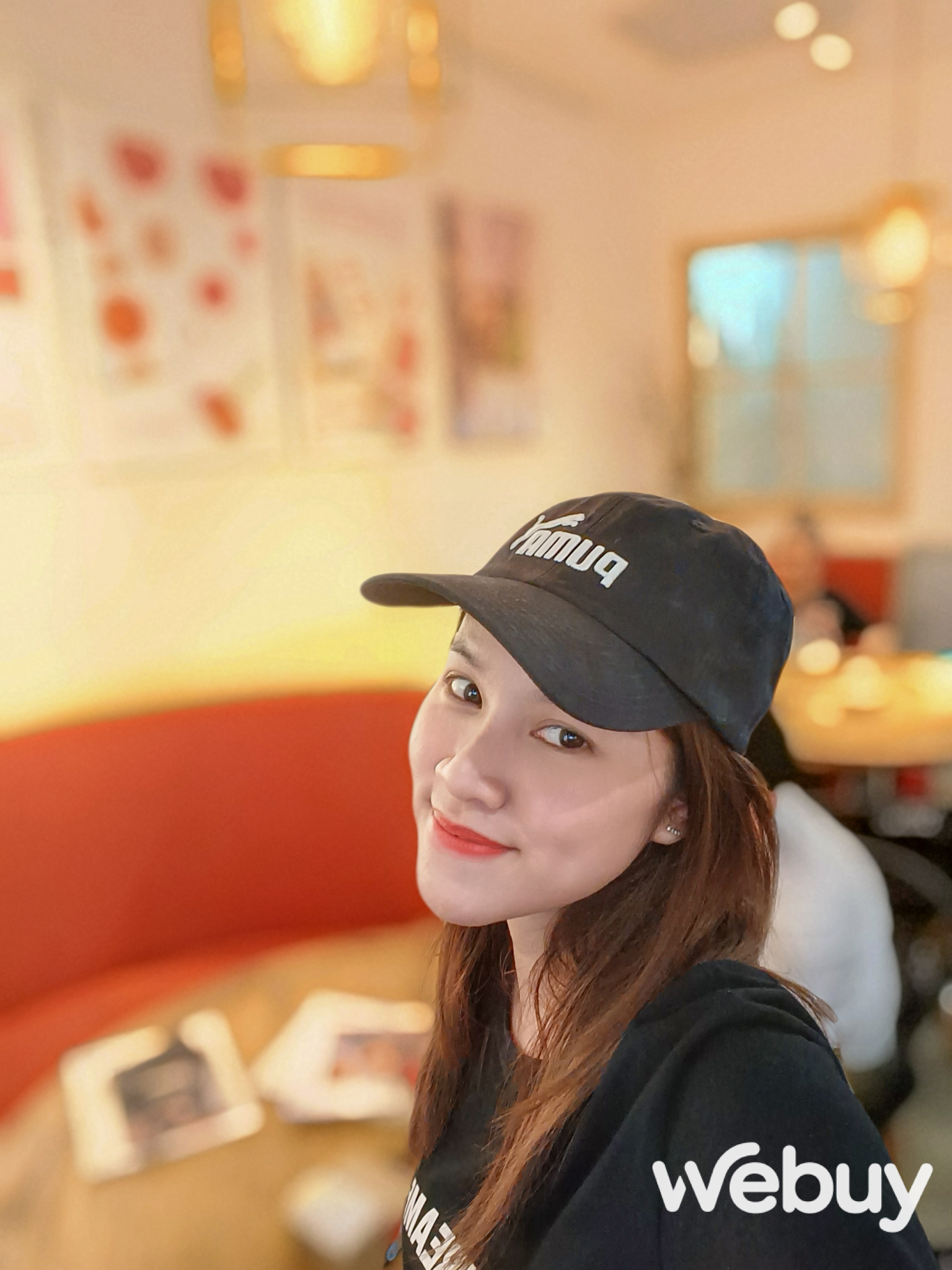 Even though it's an evening selfie, the image quality is very detailed, sharp, and the colors are harmonious and unobtrusive.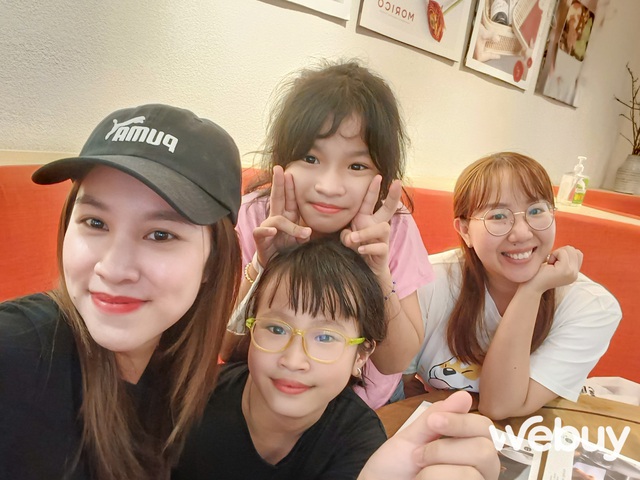 The shooting modes in the rear camera are still equipped on the selfie camera, making the portrait photography experience more enjoyable.
Display and interface
Reno7 Pro 5G is equipped with a 6.5-inch screen using AMOLED technology with 1080 x 2400 resolution and 20: 9 aspect ratio. This screen has quite thin edges, only slightly thicker at the top and bottom, so despite the size is quite large, but holding the device in the hand is very compact.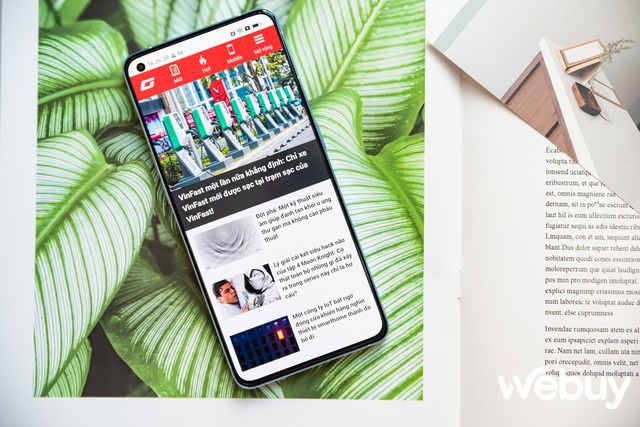 One thing that hasn't changed is that this screen still uses a 90Hz refresh rate, not 120Hz like other competitors on the market. That may be due to the policy of wanting to save battery when using, or OPPO thinks the experience with 90Hz is enough.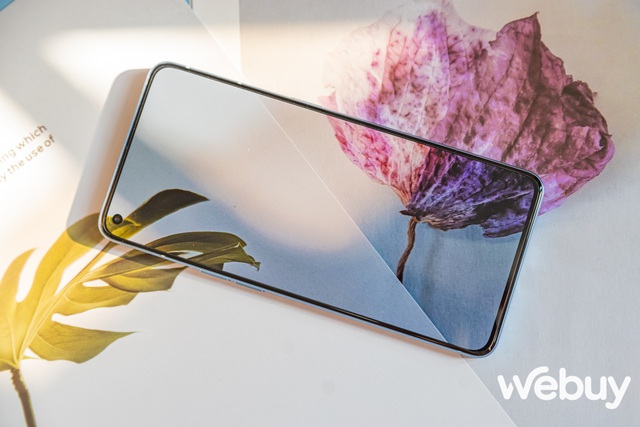 In fact, this screen displays very well from color to detail. Controls are still quite smooth, responsive and responsive. The manufacturer says this monitor also receives Netflix HD/HDR and Amazon Prime Video HD/HDR certification for better video playback.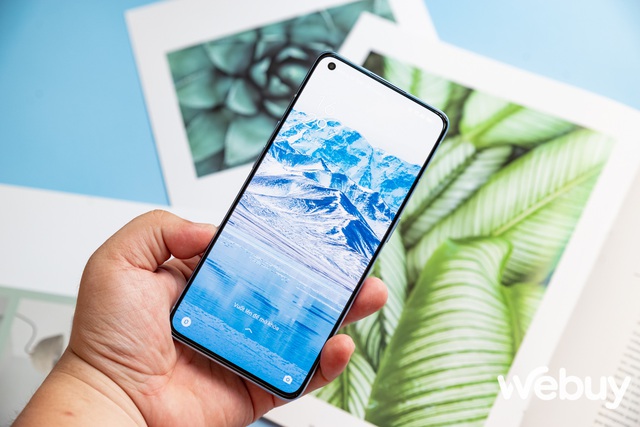 The interface being used on Reno7 Pro 5G is ColorOS 12 for operability, compatibility, and comfort. OPPO said that this version of the operating system will not only improve the stable operation of the entire system, but also enhance security with features such as anti-peeping notifications, putting user accounts on the same machine. …
summary
It can be said that with what Reno7 Pro 5G can bring to users, the price of nearly 19 million VND is completely worth it. A strong performance comparable to current flagships, beautiful portrait camera and super-fast battery charging technology will still be attractive factors for technology lovers to put down money.

https://genk.vn/danh-gia-nhanh-oppo-reno7-pro-5g-sau-3-ngay-su-dung-gia-dat-lieu-co-xat-ra-mieng-20220421115328518.chn