This December, BKAV will officially launch a series of three new Bphones, A40, A50 and A60. These are low-cost and mid-range models, considered by BKAV as a strategic product to expand market share in Vietnam.
According to Mr. Nguyen Tu Quang's previous share, BKAV has set an ambition to be in the top 2 in market share by 2023. "We Vietnamese people are always DIVING and SUPPORTING Make in Vietnam products, especially Smartphones. Helping us confidently affirm that Bphone is in the Top 2 market share in 2023 is completely feasible.", BKAV CEO wrote on social networks last May.
To reduce costs, BKAV used the ODM production method, instead of the traditional OEM. Instead of designing and manufacturing on its own, BKAV ordered another partner to do this task.
"For the best product price, this time we choose the ODM method. We will together with a number of other manufacturers put together designs to have large quantities and optimal prices", Mr. Nguyen Tu Quang said during the livestream exchange with fans.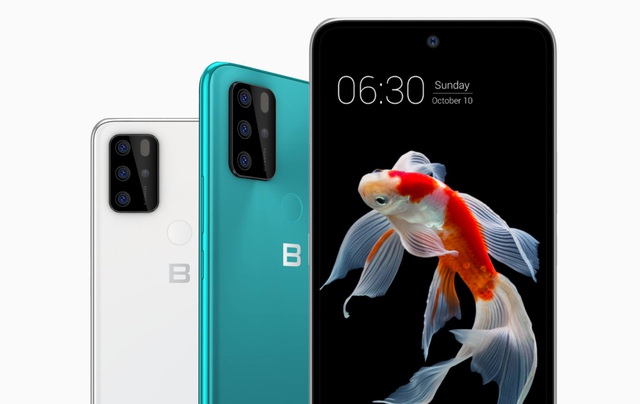 In addition to the ODM method, BKAV also has many other measures to reduce product costs. Bphone A series will have a plastic case, instead of glass and metal like previous B-series Bphones. The device will also use China's MediaTek chip, instead of the US's Qualcomm. Some other details that have been cut can include water resistance or a "bottom overflow" screen.
So, with a series of efforts to reduce costs as above, what will be the price of Bphone A series?
Currently, BKAV has not officially announced the selling price of the A-series Bphone series. However, our source said that this device will range from 4 to 7 million VND, depending on the version.
Specifically, Bphone A40 will cost between 4 and 5 million VND. Bphone A50 will be 1 million dong more expensive than Bphone A40. Similarly, Bphone A60 will be 1 million dong more expensive than Bphone A50.
The difference between Bphone A40, A50 and A60 has been mentioned by us in a previous article. All three are integrated with MediaTek Helio G85 chip, 5000mAh battery, 6.67-inch punch-hole screen and similar design; but differ in the amount of RAM and internal memory.
– Bphone A40 will have 4GB RAM, 64GB internal memory.
– Bphone A50 will have 4GB RAM, 128GB internal memory.
– Bphone A60 will have 6GB RAM, 128GB internal memory.
Thus, in economic terms, Bphone A40 will be the version worth choosing by users when fully inheriting the technologies of the two older men A50 and A60, while the price is cheap from 1-2 million. copper. All three of these Bphone models support memory cards, so users can easily expand memory capacity at a cheaper cost. If users really need the amount of RAM, they can consider upgrading to the A60, but the amount of 2 million dong in our opinion is not worth it.
.