A scientific paper from NASA's Exoplanet Exploration Program analyzes whether we are still "alone" because Earth is a peculiar planet that has evolved in a "unlike" way. ai" among other types of planets in the universe.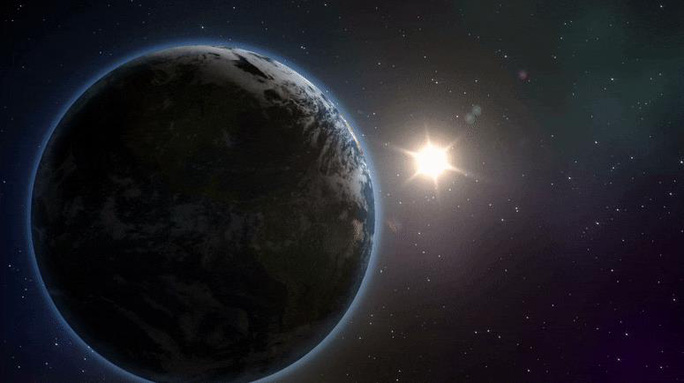 Could Earth be an alien in the universe? – Photo: NASA
As announced by NASA and many astronomical research groups about exoplanets (extrasolar planets), they seem to form in certain forms: hot Jupiters, extremely cold super-Earths, sub-Neptunes… There are many that are like Earth in many ways, but they are not exactly the same to be 100% sure of living.
The SciTech Daily newspaper quoted Dr. Jessie Christiansen from NASA's Institute of Exoplanet Science: "The planetary systems we are finding are not like our own. The important thing is that our solar system has Any difference?"
According to NASA, it is also possible that we are not a "mutant" type of planet that is fortunate to have life, but it may be because modern scientific means have missed planets that are really like Earth. As a space agency at the forefront of the exoplanet hunt, but NASA acknowledges the shortcomings of its advanced "exoplanet hunters".
For example, the most popular "oscillation" or "radial velocity" method for searching for exoplanets has limitations. It's hard to see exoplanets directly, so scientists looked by measuring the invisible forces that pull away from the parent star, thereby calculating what's orbiting it. But the bigger the planet, the greater the pull. Therefore, most planets found this way are larger than Earth.
The "transit" method – roughly measuring the change in brightness of the parent star as the exoplanet orbits it – seems to find mostly only planets that regularly pass through the parent star. But these planets with orbits of only a few hours, days or tens of days are too close to their parent stars, so they are often too hot.
So, NASA says that in order to find a copy of Earth, it is targeting new "exoplanet hunters" capable of examining the atmosphere for signs of oxygen, methane or carbon dioxide. . James Webb has just flown into space, which can partly meet that expectation.
.