About 9 months left, Apple's new iPhone 14 will be officially launched. According to many leaked sources, the iPhone 14 will have a big change in the front design, with the removal of the notch and replacing it with a punch-hole camera design. Recently an image believed to be the screen panel of the iPhone 14 Pro (or Pro Max) has been revealed, showing an elliptical hole.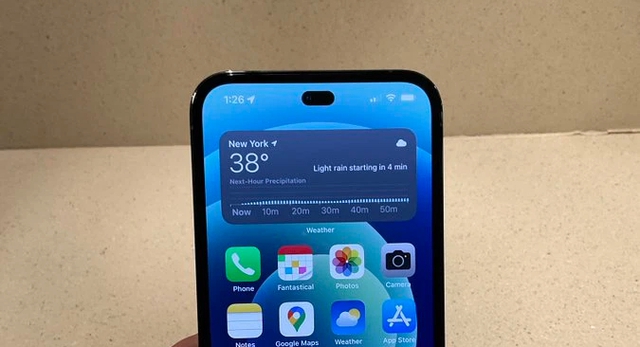 On the Twitter page of a user named Jeff Grossman, he suddenly shared an actual photo of an iPhone with a punch-hole selfie camera, similar to the leaked information about the iPhone 14. But don't be fooled, because this is just a regular iPhone and not a leaked iPhone 14.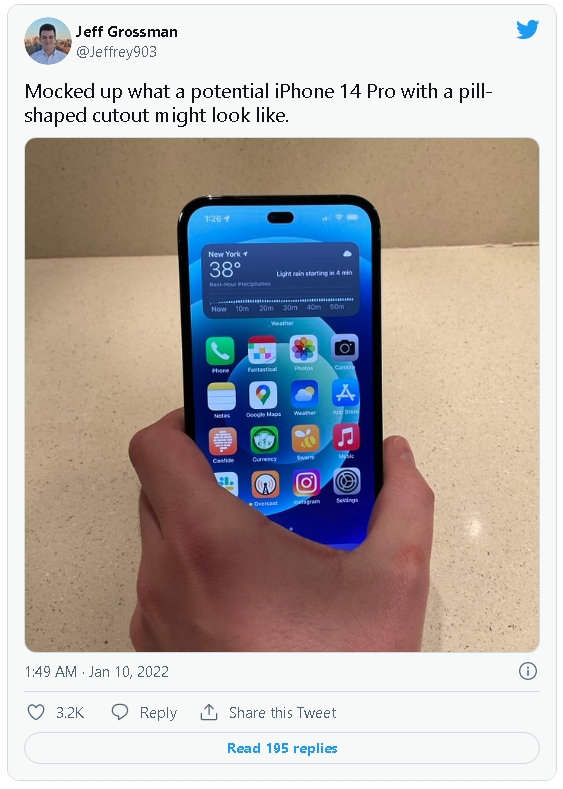 Jeff Grossman said he made his own iPhone to look like the upcoming iPhone 14. This is just a simple trick and has fooled many netizens. Jeff Grossman simply used an edited wallpaper and held his iPhone upside down. He shared this photo with the caption that this could be an iPhone 14 Pro with an elliptical hole in the screen.
Although it is quite disappointing that this is not an actual iPhone 14 Pro, but Jeff Grossman also gave us a picture of what an iPhone 14 with a punch-hole camera would look like. Obviously with the hole in the screen instead of the notch, the screen part of the iPhone looks more airy and more modern.
The official design of the iPhone 14 with the cut-out is most likely similar to the image that Jeff Grossman shared, with an elliptical hole in the center of the screen. Hopefully with the improvement of the front design after many years of sticking with the notch, Apple will make all its fans happy.
Reference: phonearena
.