Currently, a number of banks such as VietinBank are piloting cash withdrawal services at ATMs using a chip-mounted CCCD. With this service, customers do not need a bank card or a QR code on the banking app.
With customer authentication technology through biometric data directly connected to national citizen data, the use of chip-based CCCD will help users reduce the risk of counterfeiting, ensure maximum safety, without having to carry a lot of cards.
When a user scans the CCCD at an ATM, the system immediately checks and compares the information on the chip-mounted CCCD, and compares biometric data by means of face and fingerprint scanning. Validation time is only 6-8 seconds per transaction.
Notably, users who have just converted to a chip-based CCCD but have not updated their information with the bank can still make normal ATM withdrawals.
Below is a guide to withdraw cash using CCCD chip at ATM VietinBank for everyone's reference. VietinBank is piloting the ATM at transaction office 108 Tran Hung Dao, and may add some more.
How to withdraw money by CCCD with VietinBank chip
The user first selects the cardless withdrawal function at the ATM screen, then clicks to withdraw using the chip-mounted CCCD.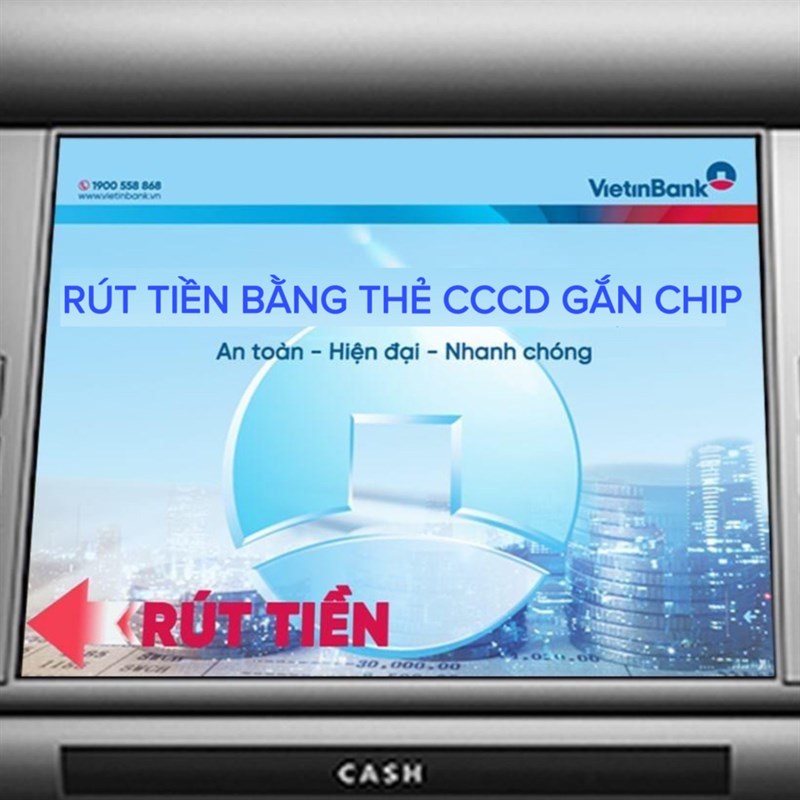 Then place the CCCD card with the chip on the card reader. When prompted, look directly at the ATM's transaction camera, and press continue to confirm the operation.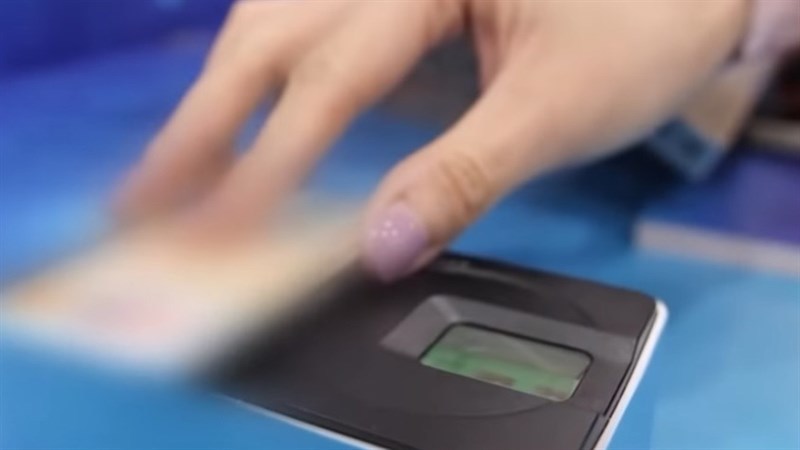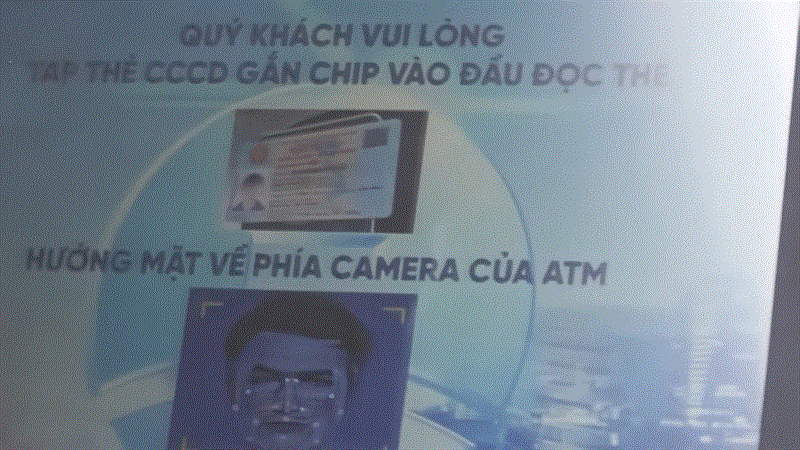 To complete, the user enters the card PIN corresponding to the account to withdraw money, and selects the amount to withdraw on the ATM screen.