When talking about divers or combat divers, most people will immediately picture the Navy SEALs, the US military's special missions.
But SEALs aren't the only ones doing combat diving. There is another very small military force, with most of them having specialized training and going through the so-called Combat Divers Certificate Course.
This is said to be the toughest course in the US military and is increasingly being emphasized as wars tend to shift from ground combat in the Middle East to other areas of diverse terrain.
The gathering place of "monsters"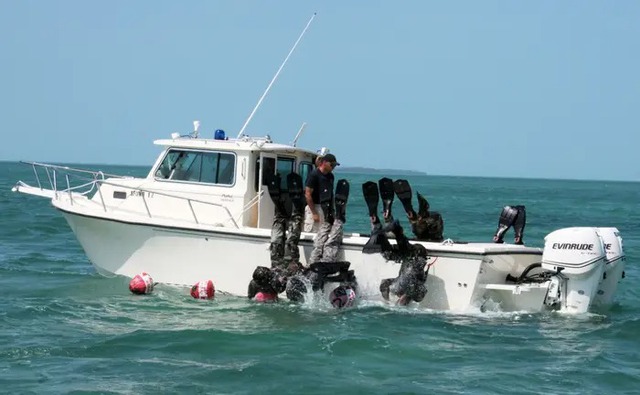 Founded in the 1960s, the Combat Divers Certificate Course (CDQC) usually takes place in Key West, Florida, USA.
A key requirement of the course is the ability to adapt to current or future threats, and it has gone through many variations. This course usually lasts four to six weeks and is only attended by a select few.
The majority of students attending CDQC are special personnel from the Green Beret (Green Beret – US Army special forces), Special Mission Units (Special Mission Units), Rapid Response Force (U.S. Army). Rangers), and sometimes soldiers from infantry and reconnaissance units may also attend. a retired Green Beret who served as a shared course instructor.
The course is divided into two phases.
In the first phase, trainees will focus on fitness training, equipment familiarization and teamwork. Next, the trainees are put into groups of two and will become "best friends".
The first phase ends with pool stress testing events. Instructors will test flexibility, proficiency, and ability to follow procedures so students can save their own or their best friend's life in many ways.
Students also need to pass standardized tests: swim 50 meters underwater, lift a 9 kg object from the bottom of the pool, and swim standing underwater for two minutes.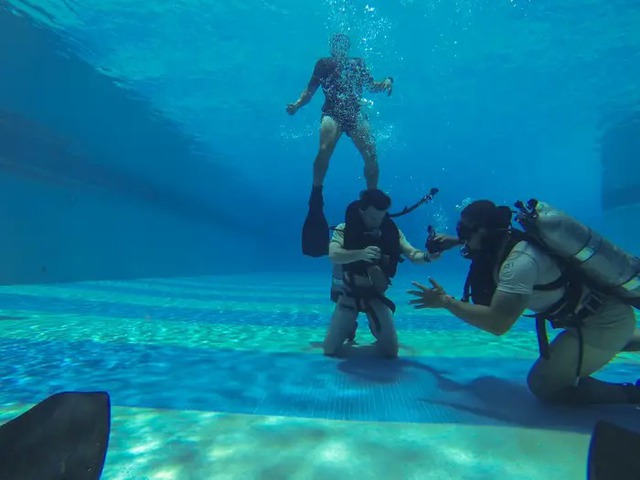 In addition to practice, students must also demonstrate academic excellence.
"Academic classes covering subjects such as diving physics, dangerous marine biology, diving physiology, diving injury and decompression are taught and tested. Students also learn how to use equipment such as tanks. open-circuit SCUBA recirculating diving gas, to conduct search diving, scuba diving and outdoor deep diving missions". a retired Special Missions Unit member said.
Trainees are also thoroughly trained on decompression procedures and procedures. Diving pressure drop is the decrease in pressure during ascent from depth. Improper decompression can cause paralysis and even death because dissolved gases then become bubbles inside the body's tissues.
The second phase covers the tactical aspects of combat diving. In particular, it focuses on the use of the Mark 25 Draeger oxygen concentrator, a closed circuit underwater breathing apparatus that emits no bubbles, allowing operators to swim undetected.
Students also conduct a number of underwater dives to hone their navigational skills and work with boats and small aircraft, such as helicopters.
The course will conclude with a full mission profile including air infiltration and closed system diving.
The U.S. Army's Hardest Course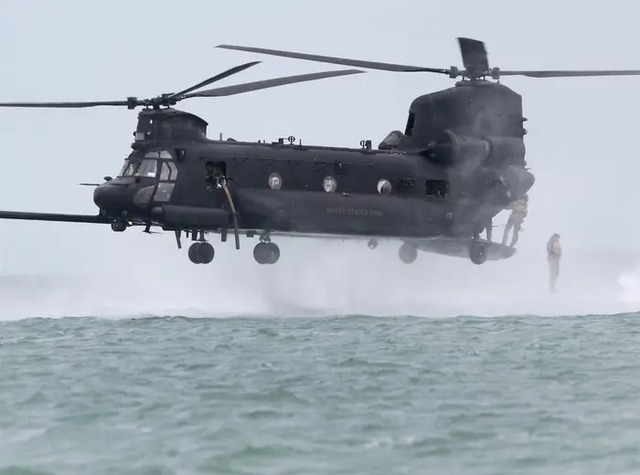 Many members of the US military special forces community generally agree that the CDQC is the most difficult course.
All applicants of the course must undergo a pre-course selection. Many of these were even then unable to successfully complete the course or drop out, yet the majority of them were subsequently assigned to a special operations unit.
"The difficulty of the course is measured in three different ways. The most important of which is the ability to adapt to the aquatic environment when in stressful situations. This is an aspect that students cannot prepare for. fully until taking the course", former CDQC lecturer shared anonymously.
"Fitness is assessed and emphasized throughout the entire course, making it one of the hardest courses in the military. Third, cadets' academic ability is monitored and tested throughout the course. ".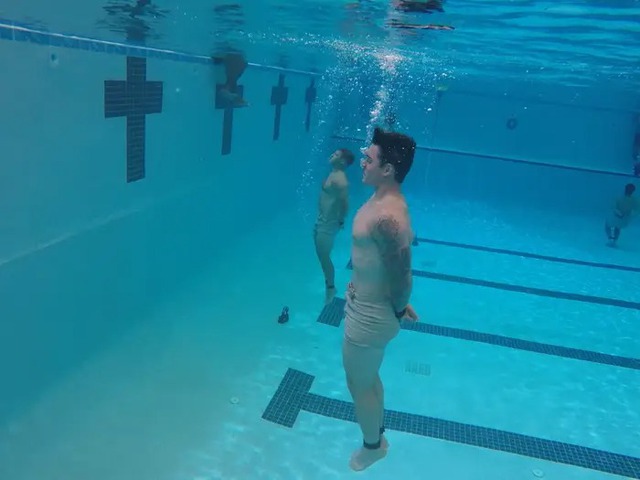 Besides the level of toughness, CDQC is also very dangerous.
The course has strict safety precautions, but deaths have occurred. Two members of the Special Missions Unit died while studying there in late 2021.
If they pass all of them, the graduates will receive the prestigious Combat Diver badge and rejoin their units. In the case of members of the Green Berets, they will join a combat diving team of the Special Missions Unit.
A cadet recently made history by becoming the first female soldier to graduate from the course and become a combat diver.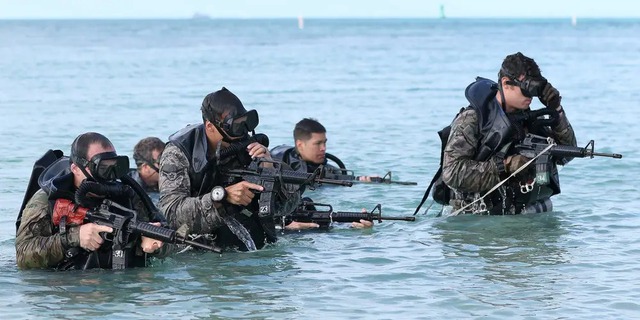 The reputation of the US military's combat divers community has often been rather tarnished. They have also seen little use over the past two decades, as divers are rarely needed to fight in wars in the Middle East.
However, as competition between the US and peer powers increases, specifically China and Russia, combat divers are likely to be summoned more and more to take advantage of their capabilities in the high seas. Europe, Asia and worldwide.
Refer BI