Recently, ASUS has officially introduced to Vietnam market VivoWatch 5 – its latest watch. This can be seen as a more advanced version of the VivoWatch SP that ASUS launched in early 2021, and possesses many healthcare-focused software improvements.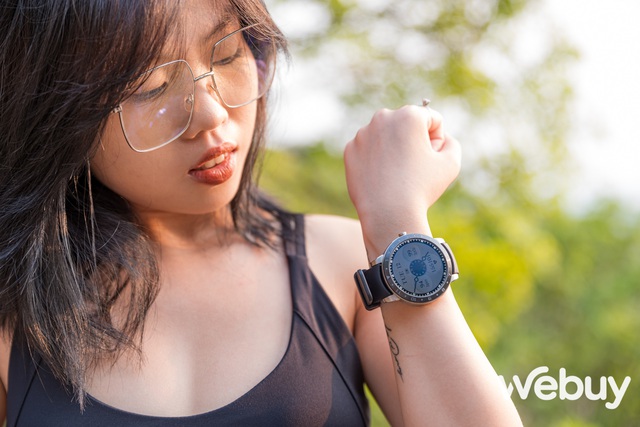 ASUS VivoWatch 5
Not following the trend of modern technological design, ASUS VivoWatch 5 returns to the classic style with a round watch face and a sturdy metal frame. With a soft curved beveled glass frame, and the bezel is divided into time indicators to help users easily keep track of the time.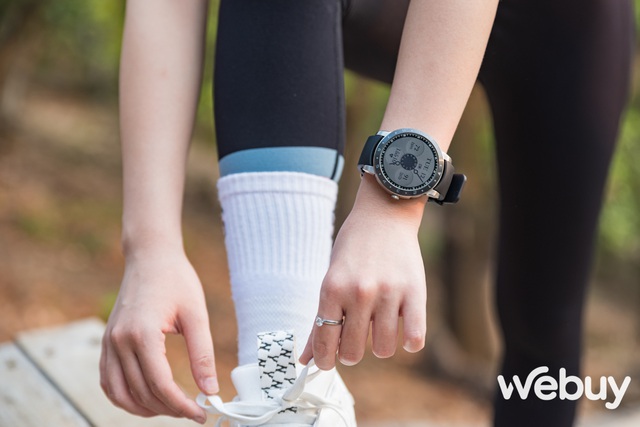 According to the manufacturer announced VivoWatch 5 uses a high-contrast LCD screen. But through practical experience, the display quality of this screen is only average, especially in outdoor conditions. Because it is not equipped with customization capabilities and the brightness is not too high, in harsh light conditions, the device becomes quite difficult to see if not observed directly.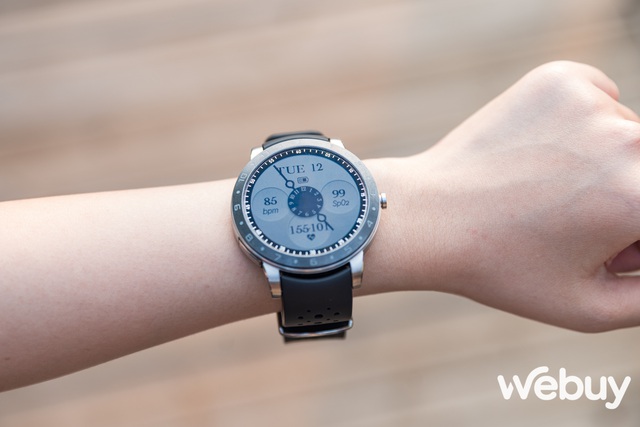 This watch is pre-installed with a 22mm silicone strap with a perforated design and impressive softness, making it very comfortable and airy to wear. In addition to the silicone strap that comes with the device, the inside of the VivoWatch 5 box comes with a set of leather straps so that users can change to their liking.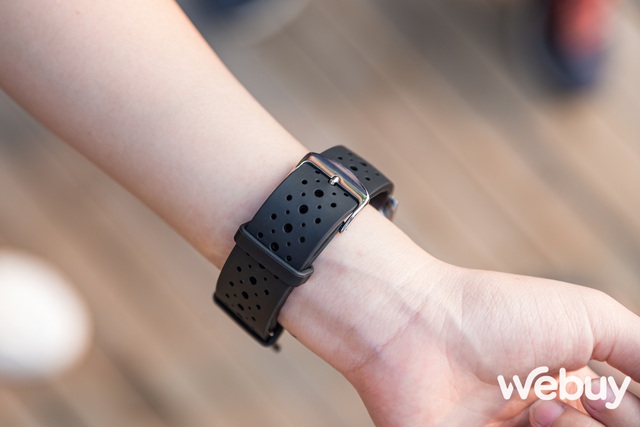 Not following the direction of technology experience like other watch brands, ASUS VivoWatch 5 was announced to focus mainly on monitoring and supporting user health. With a total of "terrible" sensors including: 2 ECG (electrocardiogram) sensors, 2 PPG (spectral) sensors, 2 infrared sensors, temperature sensors and a series of other specialized sensors, with It can be said that this is the watch equipped with the most health technology today.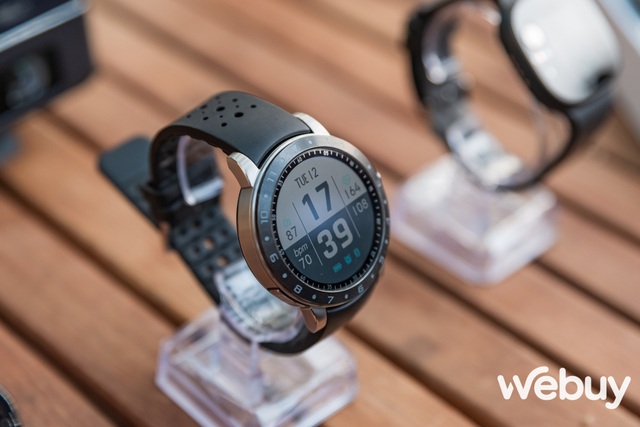 Underneath the ASUS VivoWatch 5 is still a series of infrared sensors, PPG spectral sensors, ECG electrocardiogram sensors that support the ability to measure heart rate, monitor sleep …. often appear on most watches clever.
A special feature is that this watch is also equipped with more PPG and ECG sensors located on the side of the watch, allowing you to measure blood pressure by placing your thumb and forefinger on the two sensors. same time.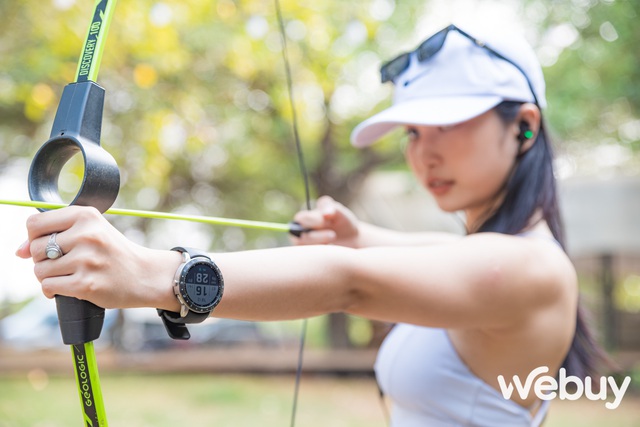 In addition, indicators such as heart rate, sleep, blood oxygen levels SpO2, stress are all monitored and updated continuously on the watch. ASUS says it also integrates the ASUS HealthConnect application with ASUS HealthAI technology to calculate the indicators so accurately, so you can always know the best about your health.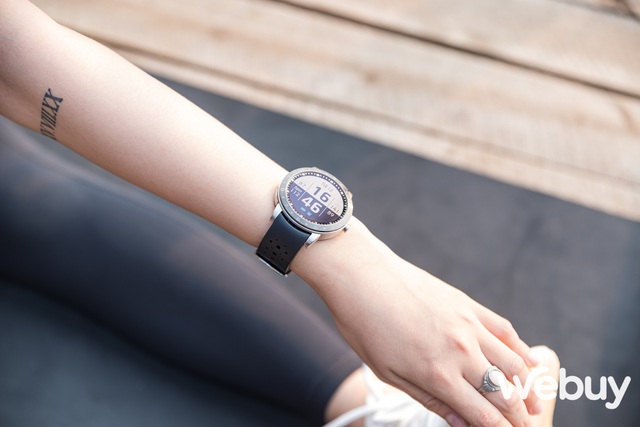 In addition, the exercise and tracking of users' sports activities are also invested by ASUS with many detailed tracking forms, and provide a map of movement and calories consumed easily.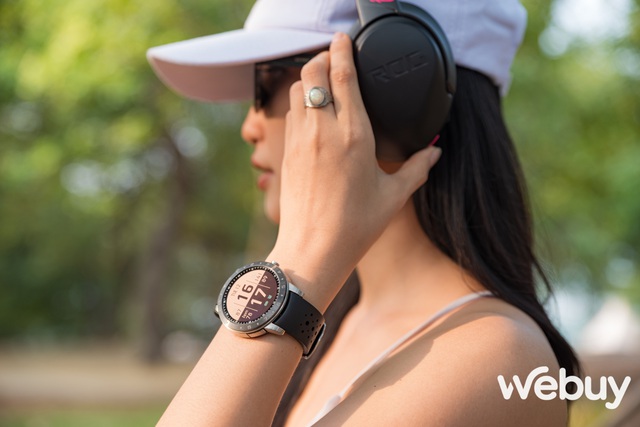 ASUS VivoWatch 5 has a built-in 300 mAh battery for up to 14 days of announced use in power saving mode. Besides, this watch is equipped with water resistance up to 5 ATM.
VivoWatch 5 is sold for 8.99 million VND.
ASUS ZenBeam Latte L1
First appearing at the CES 2021 event, ZenBeam Latte L1 is a mini projector with an impressive and eye-catching design. With the name Latte and its cylindrical appearance with a compact size that is comfortable to hold, this machine easily reminds us of a real cup of coffee.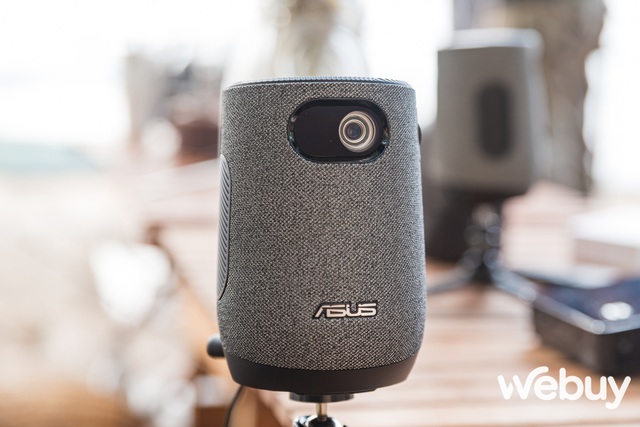 Overall ZenBeam Latte L1 is finished with hard plastic, combined with fancy fabric that makes people think of a portable speaker more than a projector. According to the manufacturer, this design enhances sound insulation as well as supports cooling by air convection.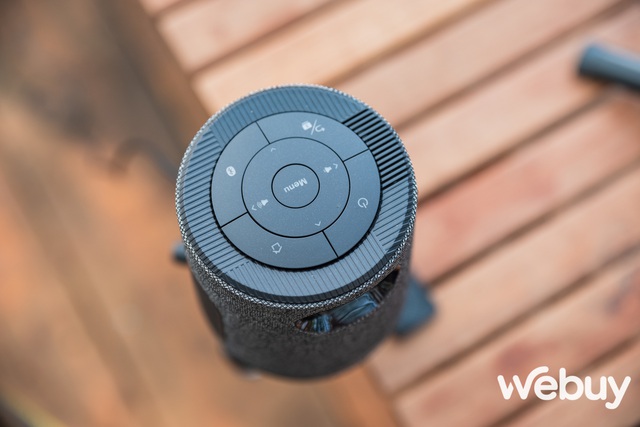 On the top of the product are control buttons such as power, Home, Bluetooth, volume up and down, Menu … arranged in 3 concentric circles to bring a sense of balance, harmoniously combined with embossed details. around.
ZenBeam Latte L1 uses LED technology for 300 Lumen brightness and HD resolution, allowing color display to reach 120% of sRBG standard. Through practical experience, the machine gives an acceptable presentation quality and the best results in a completely dark environment like in a closed room. The projector's screen width allows from 40 inches to 120 inches in the distance from 0.8m to 3.2 meters.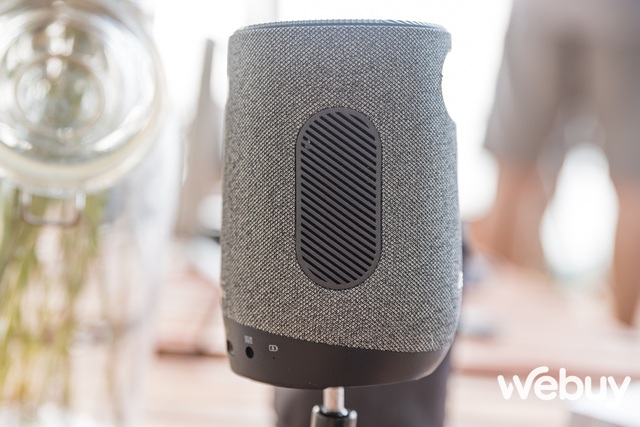 The right edge of ZenBeam Latte L1 is the speaker area. According to the manufacturer, this device is equipped with Harman / Kardon speakers with a total capacity of 10W and is capable of turning into a wireless speaker for up to 12 hours of music playback on a full charge.
The back of the ASUS ZenBeam Latte L1 is fully equipped with active connectivity ports such as HDMI, USB Type-A, charging port and 3.5 jack to connect headphones or expand to other audio systems.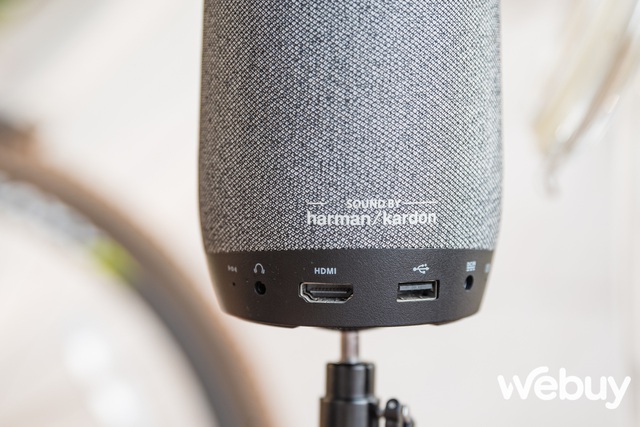 The bottom of the machine is equipped with a standard tripod socket so that a tripod can be used in necessary cases. Besides, there is a small stand to help change the projection angle of the machine when needed.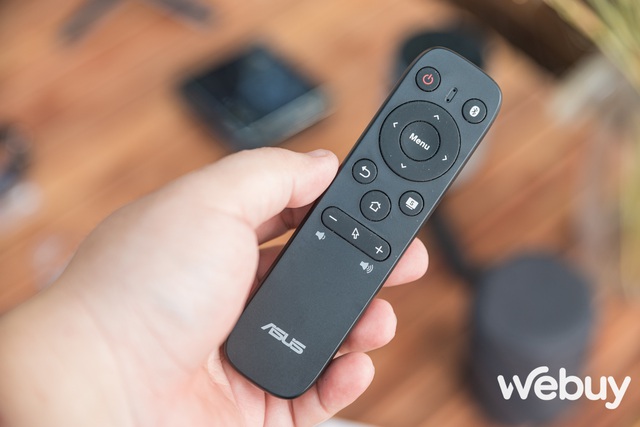 Due to its compact design, ZenBeam Latte L1 owns a battery with a capacity of only 6000mAh, giving the announced ability to play for about 3 hours. This level of time is not that high when many movies at the present time are longer than 3 hours.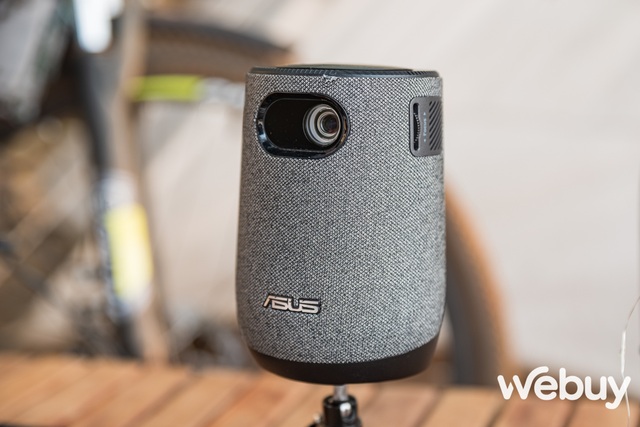 In addition, ZenBeam Latte L1 has built-in wireless projection capabilities by connecting to smartphones, tablets, and laptops using iOS, Mac OS as well as Android. In addition, the device's built-in Aptoide TV store allows access to streaming apps such as YouTube, Amazon Prime Video, Hulu, and Netflix.
https://genk.vn/trai-nghiem-nhanh-dong-ho-asus-vivowatch-5-thiet-ke-co-dien-an-tuong-do-duoc-huyet-ap-spo2-gia-gan- 9-trieu-dong-20220411182738897.chn