Not only is one of the most popular stars in Hollywood today, Keanu Reeves is also especially famous on the Internet thanks to extremely interesting and viral memes.
One of them is the work "Sad Keanu" by photographer Ron Asadorian, Splash News, taken in 2010. The photo shows Keanu eating sandwiches alone in the park with a sad, sad expression on his face. tears and eyes filled with emotions are looking down at the ground with a heavy weight. After being posted on Reddit, this photo quickly became an extremely popular meme and is still used by many people to this day.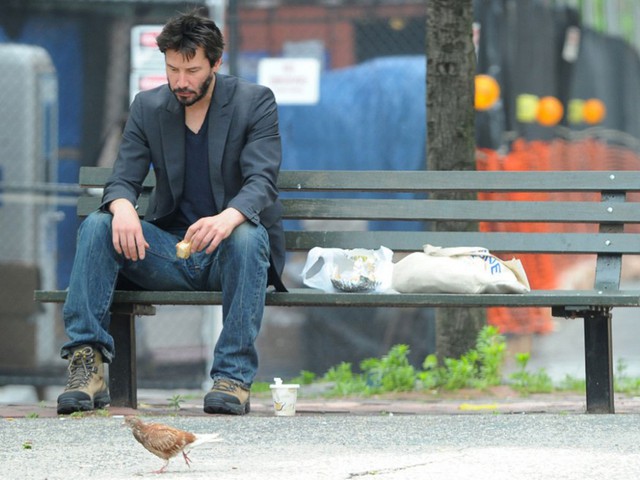 However, recently, on the talk show The Late Show with Stephen Colbert, Keanu Reeves corrected his feelings in "Sad Keanu". It turned out that the actor was not sad and melancholy. He was simply too hungry and busy thinking about other things while eating.
Sharing with Stephen Colbert, Keanu said: "I'm simply "eating" a sandwich! At that time, I was thinking about it for a bit, and I was hungry too". The actor also shared that he did not understand why the online community liked to make memes from his pictures so much. However, Keanu was not too concerned about that.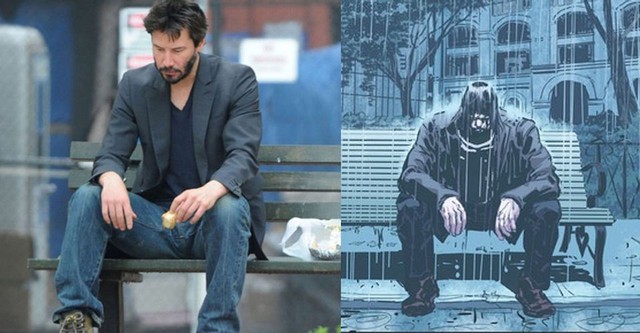 "Sad Keanu" is so popular that the image has been included by artist Ron Garney in the comic book BRZRKR, a new work that Keanu and screenwriter/writer Matt Kindt co-produced with BOOM! Studios. The actor shared: "I had no idea Ron would redraw that meme in this series. I guess comics have to be like this to fit the "meta ."".
Currently, Keanu Reeves is extremely busy with his personal projects. His latest movie, The Matrix: Resurrections, was officially released on December 22. In addition, the actor will continue to return as the assassin John Wick in the fourth film of this franchise, scheduled to be released on March 24, 2023. In addition, the above BRZRKR comic series has been "contracted" by Netflix to be adapted into an anime and movie, with the main role of course still belonging to Keanu Reeves.
According to CBR
.