Nowadays almost every family owns 1 oil-free fryer in the kitchen space. The convenience in use, helps us save a lot of time and effort while still having delicious meals.
Suddenly, one day, when you need to make a roast chicken but the beloved pot does not move, or the french fries have a burnt smell and black dirt on the golden pieces of potatoes. It is a sign that your pot is in a pretty bad state, and it is likely that it will have to be parted. Not to mention the grease that has been stuck for a long time and mold, accidentally it is a place where a bacteria and mold raging, when used will directly affect the health of you or your family members.
Here are some of the main mistakes that we often encounter when using an air fryer:
– The oil-free fryer is rusty, sticky..
– The pot is used but it is not hot, the light is on but the food cannot be cooked.
-The pot smoked, burned out and covered the food….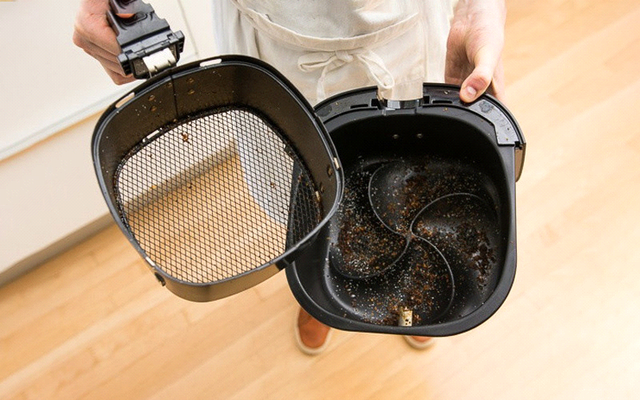 Some of the following tips will help you improve the situation, as well as increase the life of this beloved pot:
Used correctly
Step 1: Heat the pot for about 3-5 minutes until the heating indicator turns off, then add the ingredients to cook.
Step 2: Put the raw foods into the frying tray with the right amount, should not exceed the maximum number of the pot to ensure the food is cooked evenly with the perfect mode.
Step 3: Absolutely do not use your hands to touch the frying tray directly when the pot is operating, keep the pot in a safe place, away from hot surfaces, flammable materials, reach of children.
Cleaning And Storing After Use
Properly cleaning the fryer is one of the simple things to help protect and increase the life of the product. After finishing cooking, you should wait about 20-30 minutes for the pot to cool down before cleaning. For quick and effective cleaning, prepare some simple items such as (soft cloth, dishwashing liquid, warm water …). Then perform the following steps.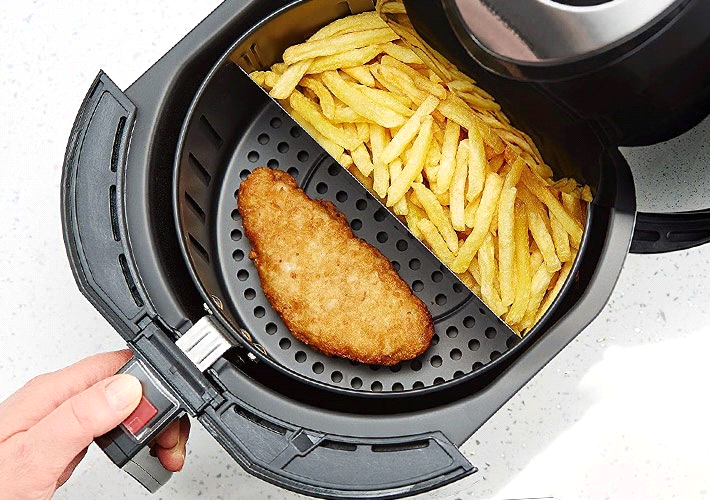 Step 1: Unplug the power plug from the power outlet.
Step 2: Use a damp cloth to clean the outside of the fryer.
Step 3: Wash the frying pan with warm water and dishwashing liquid (to make it easier to remove the layers of food stuck in the frying tray, you should soak them for about 10-15 minutes.)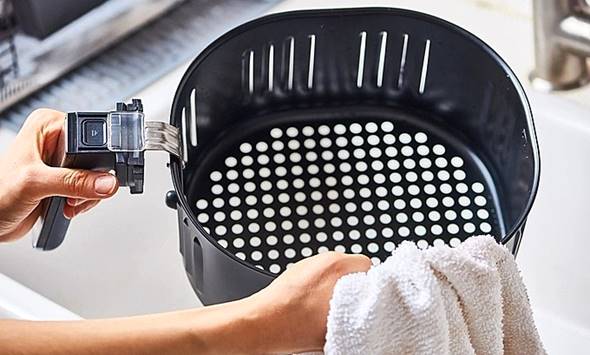 Step 4: Use a clean towel and warm water to wipe the entire inside of the pot, then dry all the tools to dry.
Although these are just a few small tips, they will be of great help in increasing the life of the product, as well as helping you to limit the problems you have in your kitchen.
.