Not long ago, a "drama" between ViruSs and a famous investment expert in Vietnam in the financial field named Zet Under (real name: Tran Van Phuc) received a lot of attention.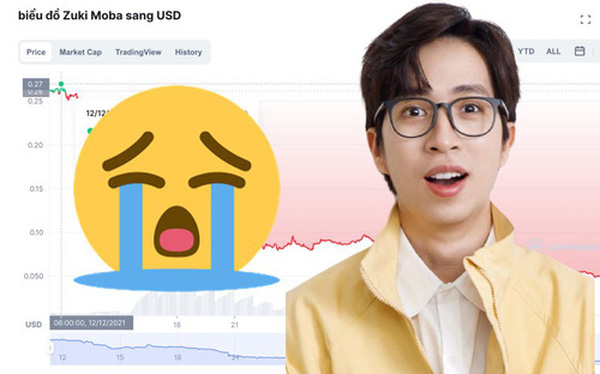 Starting from his videos sharing his experience with cryptocurrencies on ViruSs' TikTok channel with more than 1.6 million followers, Zet Under left a comment, "The market experience is less than 3 months and it's already gone to the chickens. ah!". It was this statement that caused a great debate that erupted throughout social networks.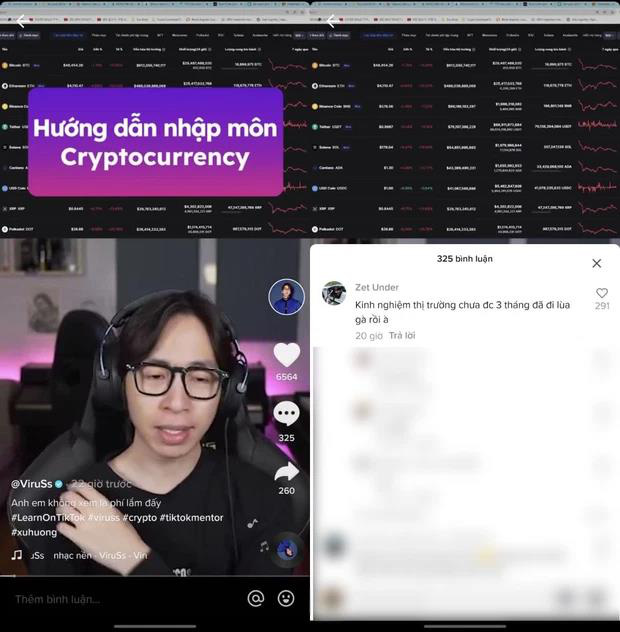 Recently, on a Twitter account, the Zuki Moba project was suddenly "unnamed" in a post warning that GameFi had signs of fraud. Specifically, a post from account @bscgems_news on January 2 said: "According to our research, there are many #GameFi projects with signs of fraud. Be careful with your assets." In the comments section, this account added: "I'm not saying these projects are scams. I found unusual signs that should alert the community.
As for Zuki Moba, @bscgems_news said: "With what I've learned so far, I think this project has signs of fraud. I'm not saying it's a scam right now!".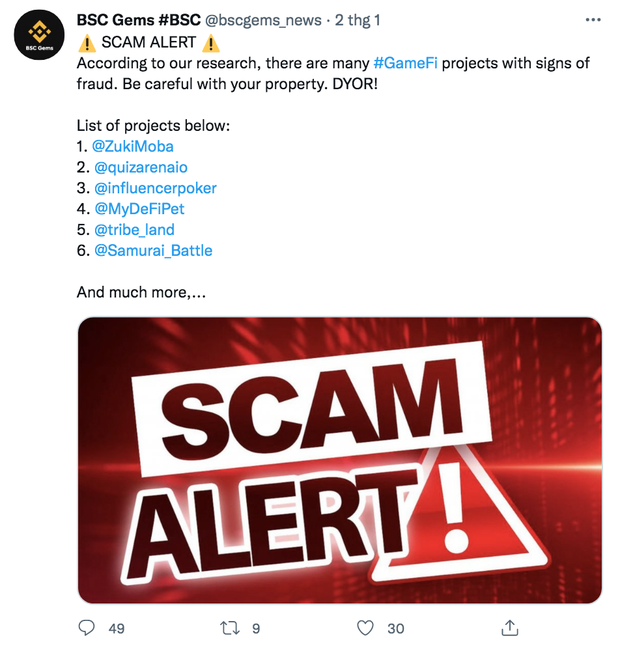 Right now, a series of messages from VirusSs in this chat group are spreading rapidly on social networks. The messages show that ViruSs is having "advice" for those who "get on the boat" with him to buy Zuki Moba. Accordingly, ViruSs "advised" very carefully what price to buy, how to psychologically, and said that the community "obeys is rich" because this Zuki Moba coin is increasing strongly.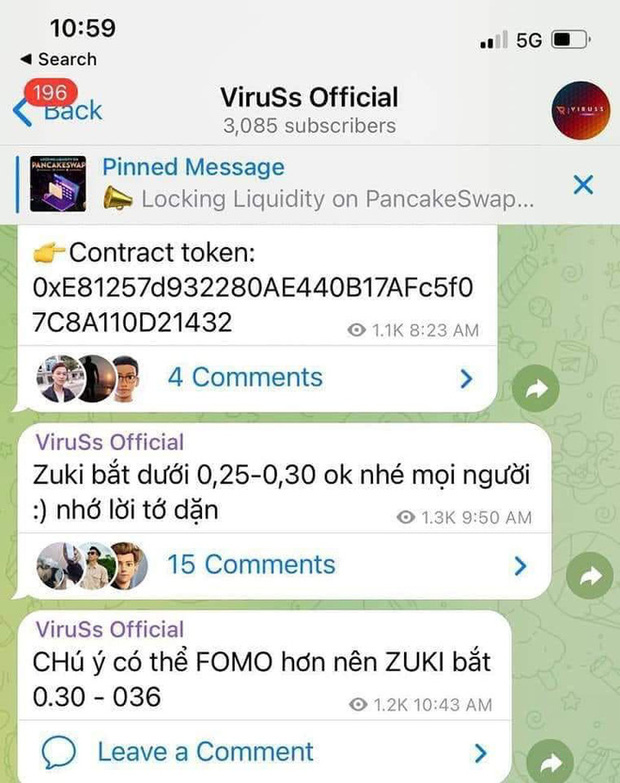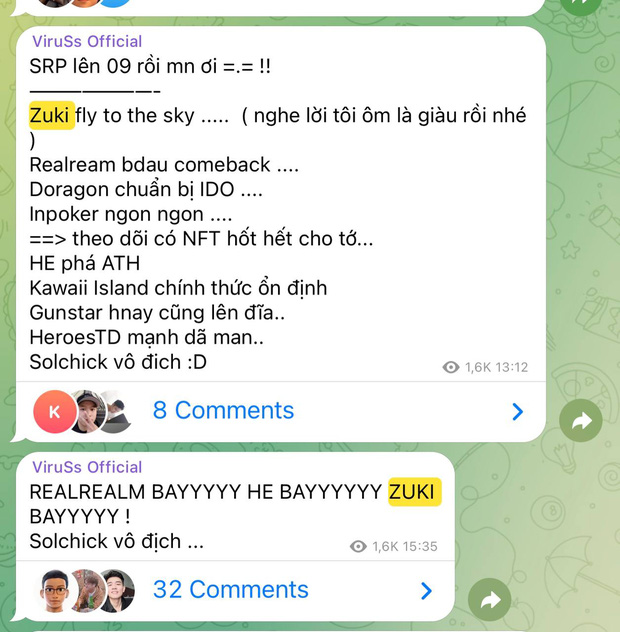 Messages allegedly calling for investment of VirusSs in Zuki Moba đồng
At that time, ViruSs advised investors to buy Zuki Moba for $0.25 – $0.30. Many netizens are interested in how this coin is currently on the market. According to data from Coinmarketcap, this Zuki coin is currently only priced at 0.05 USD/coin. Continuously falling deeply in the past one month.
If investors at that time bought Zuki Moba for $0.25, they have now lost only $0.05/coin, that is, if you invest in this coin 1 billion, buy at 0. 25 USD, now your account only has 200 million.
On the ViruSS side, the guy said that with the previously posted content, this account is not reputable and checked the IP of the account in Vietnam. However, many investors were extremely angry and disagreed with these responses from ViruSs.
Response from VirusSs
The controversy is still unresolved. We hope that investors will be really wise when making their decisions.
Information about cryptocurrencies (cryptocurrency), commonly known as "virtual money" has not been recognized by law in Vietnam.
GameFi (short for Game + Finance) is a term that refers to blockchain games that incorporate a financial element. The information in the article is for reference only and has no investment recommendation value.
.