Your Phone, the application that helps users connect and manage data on smartphones, released by Microsoft with the previous version of Windows 10 is generally nothing new, and most users comment that it is quite "boring". bland". Therefore, in Windows 11 version, Your Phone has been completely refreshed by Microsoft, both in terms of features and interface.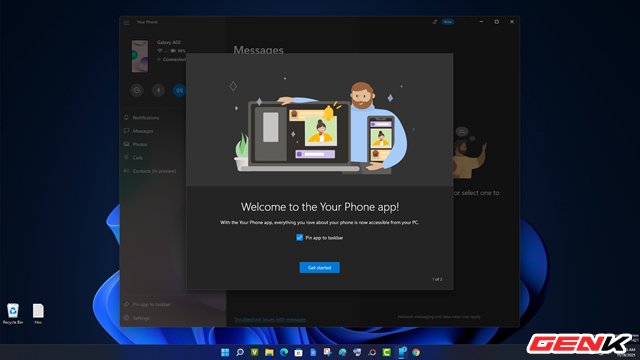 On the stage of the annual Surface 2021 product launch event, Microsoft shared for the first time the improvements to the interface of Your Phone, one of the applications evaluated as fundamental in deciding user experience on the new operating system.
Your Phone application will own a new design mainly around the notification center area integrated in the application. The app's new design will make it easier for users to focus on the state and what's going on on their Android phone, without having to constantly pick up the device.
If you are using Windows 11, this article will show you how to connect and use Your Phone for your Android smartphone. As follows.
How to connect and use Your Phone app in Windows 11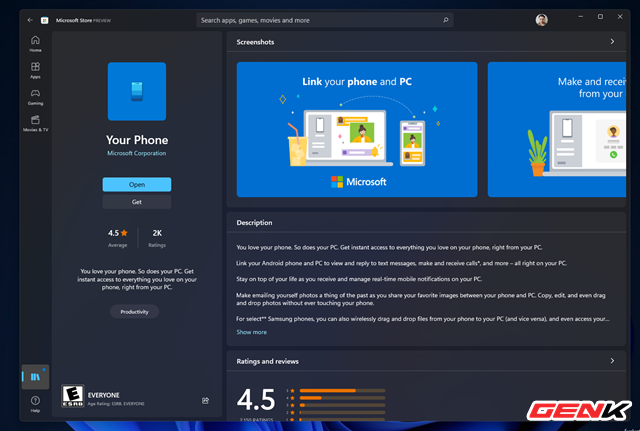 Open the Microsoft Store and update the Your Phone app to the latest version.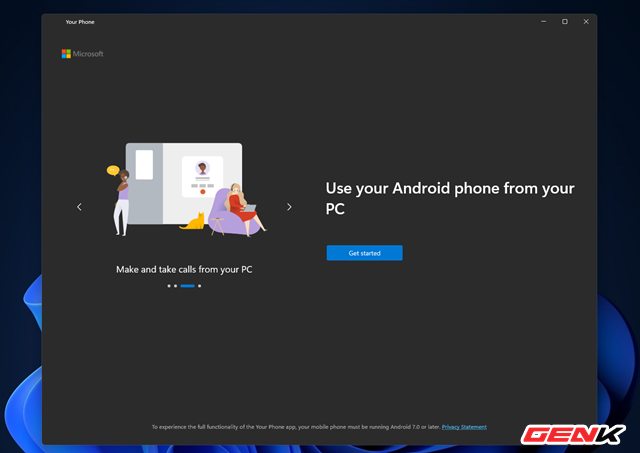 Once the update is complete, launch the app and click "Get started".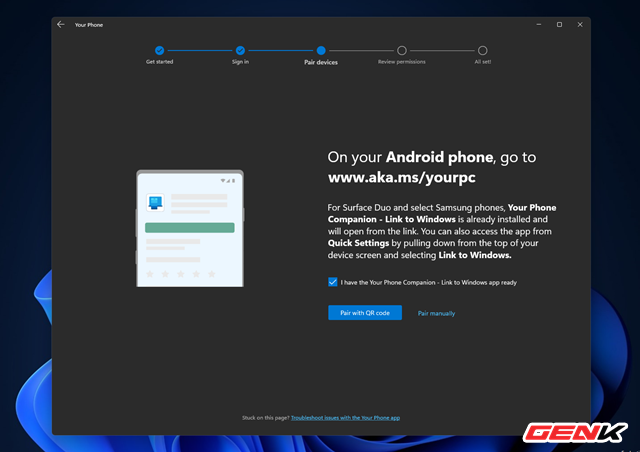 Your Phone will ask you to install the same app on the Android device you want to connect.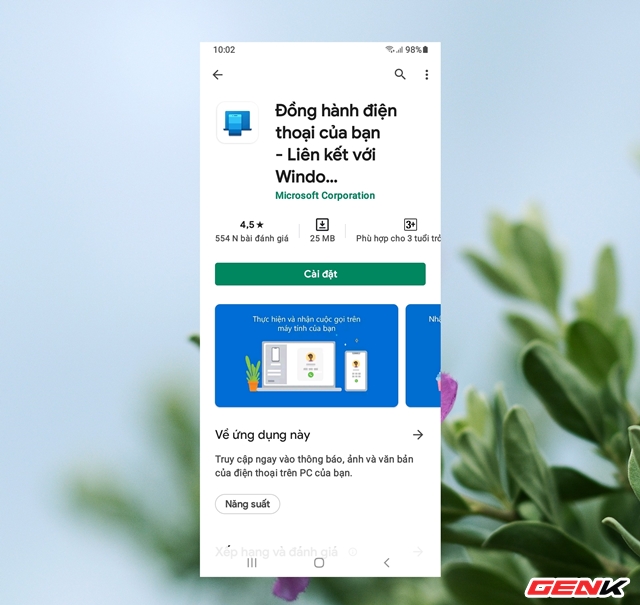 Open CH Play, find and download the app with the keyword "Your Phone".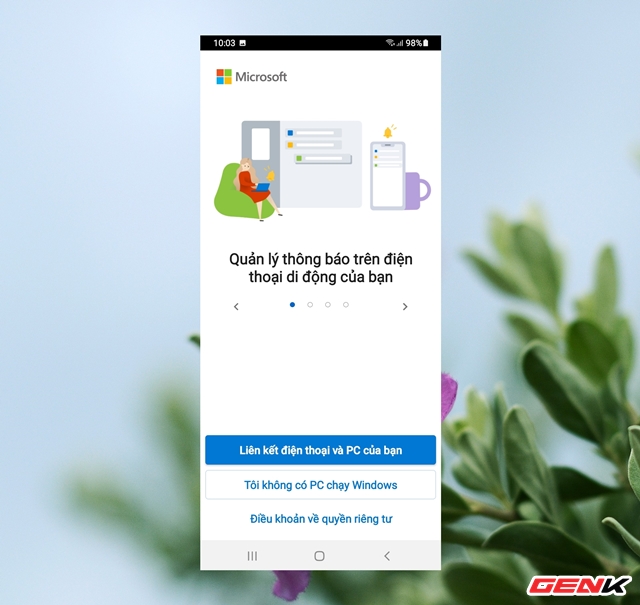 Once you've installed the Android app, launch it and tap on the "Link your phone and PC" line.
Click "Continue" on the next screen.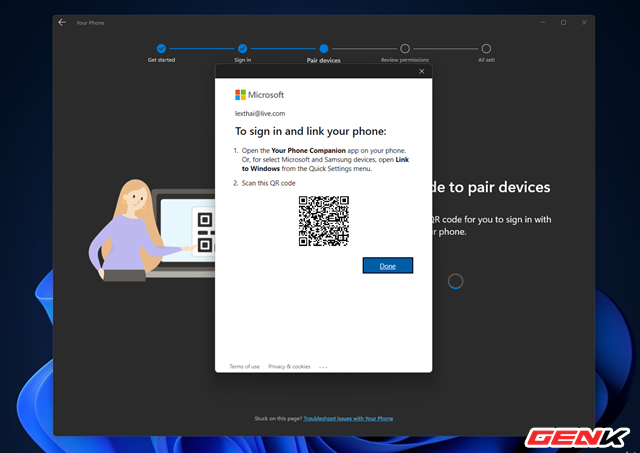 Go back to your Windows 11 computer, click the "Pair with QR code" line, wait a few seconds for Windows to display the QR code to connect.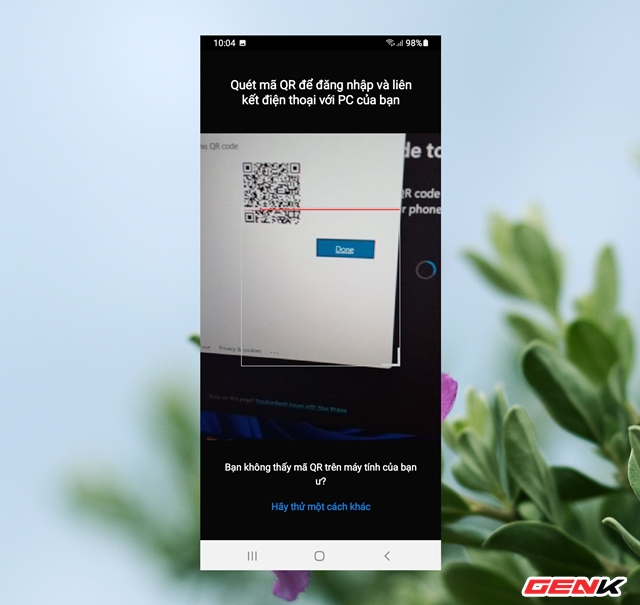 Use your phone's camera to scan the QR code to link.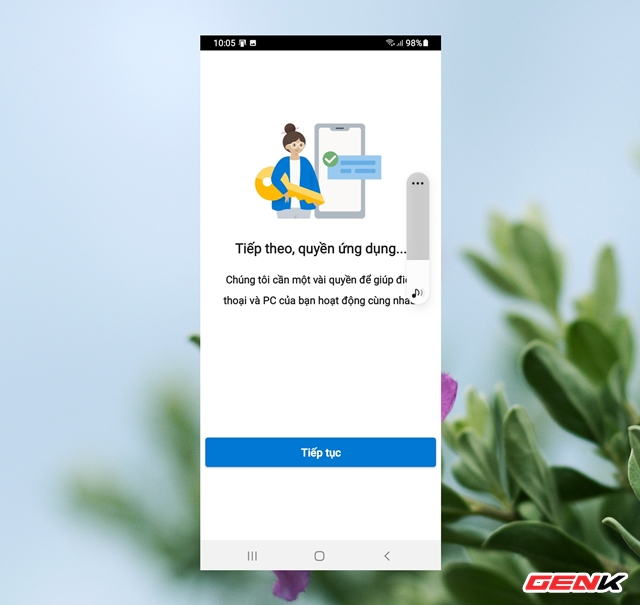 After scanning the code, the Your Phone application on Android will ask you to authorize the synchronization and data management operations from the Your Phone application, please click "Allow" to confirm.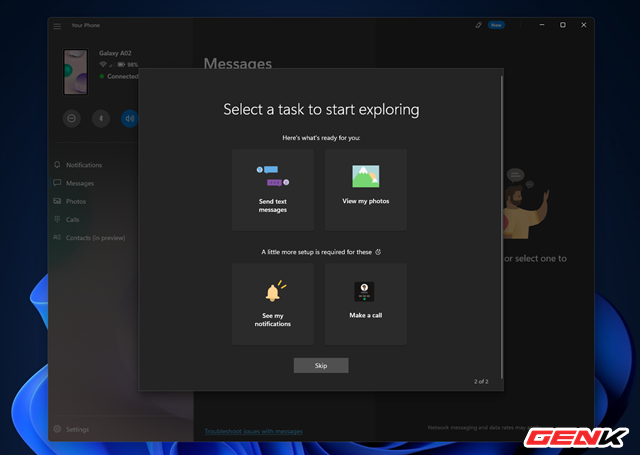 The connection is complete.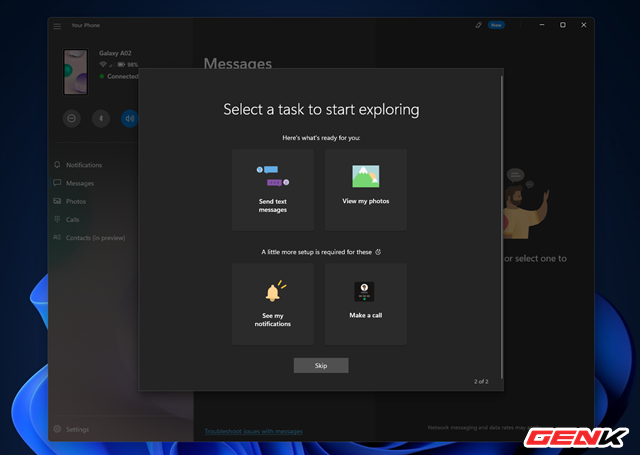 Your Phone on Windows 11 will sync and display a list of tasks that you can perform management from your computer.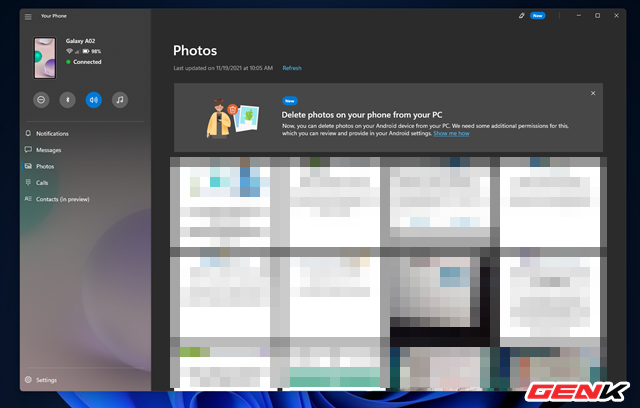 There are a total of 5 items for you to manage, including notifications, messages, photos, calls and contacts. The data will be synchronized via network connection and bluetooth.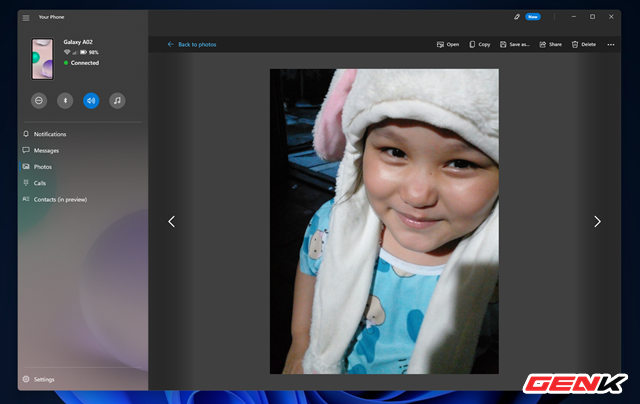 Operations will be simplified to the maximum.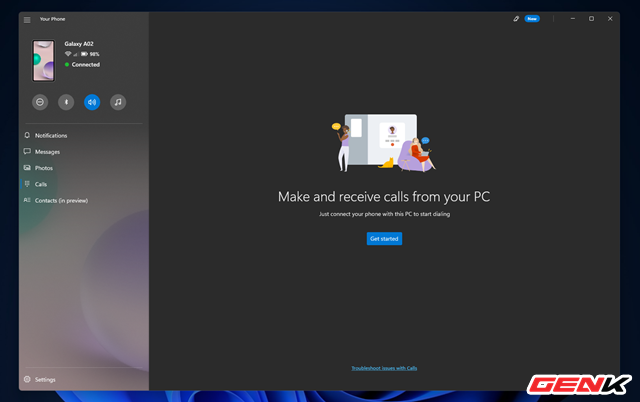 From Your Phone on Windows 11, you can track messages or make one-on-one calls with ease. You can also review your device's battery life, as well as your mobile signal health, in great detail.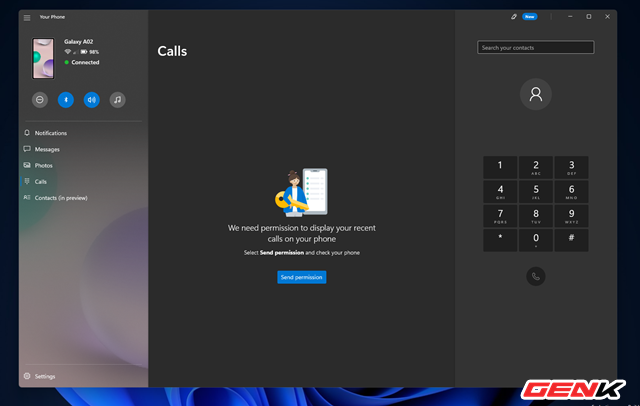 Particularly for making or receiving calls, it is imperative that the computer and smartphone connect to each other via bluetooth.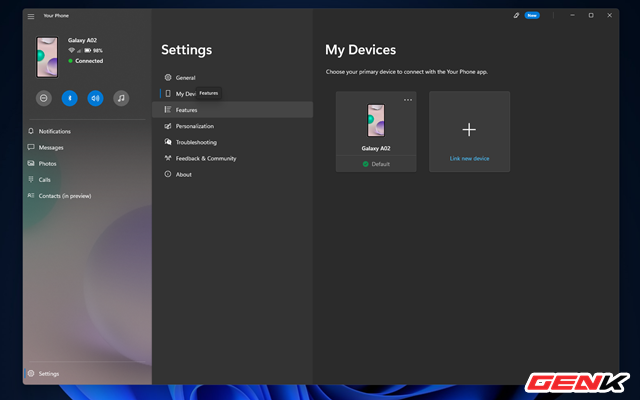 Your Phone allows users to connect and manage data for many Android devices, not just one.
Above is a summary of the Your Phone application on Windows 11, hope it will be useful to you.
.