Microsoft has just brought a new feature to Windows 11 called "Voive Access", or Voice Access, which allows users to control their computers with just their voice.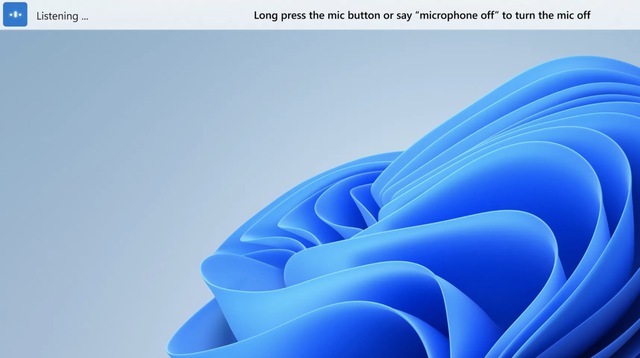 Voice Access is now available on Windows 11 build 22518 for Windows Insiders in the Dev Channel, this feature is located in Settings > Accessibility > Speech. You can do nearly any basic computer operation with Voice Access, including opening applications, switching applications, managing windows, scrolling pages to the desired position, clicking, pressing keys, or combinations. keys and even works when editing text like inserting paragraphs, deleting or capitalizing certain words.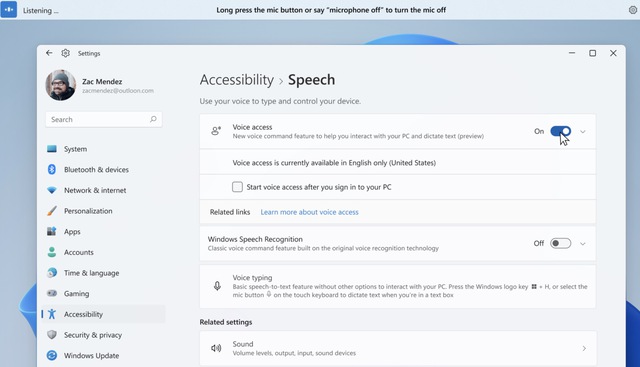 "Voice Access is a new experience that allows anyone to control a PC and enter text with their voice, including those with mobility impairments". Microsoft said.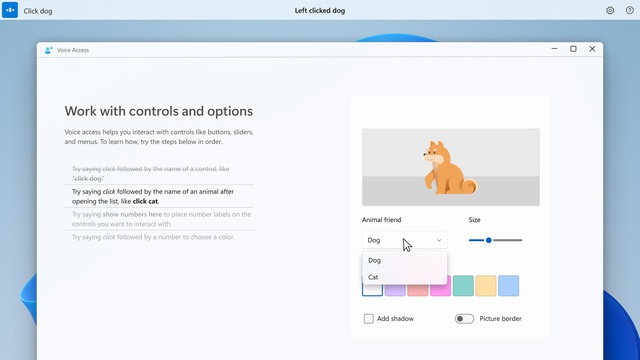 Currently, this feature only supports English – US languages ​​and you need to change the display language on your device to English – US for Voice Access to work. Voice Access is still in beta because Microsoft wants to collect feedback from developers and users and does not know when it will officially launch on Windows 11 for general users.
Microsoft also provides a list of dozens of commands that you can use with Voice Access, which you can view here.
Reference: Softpedia
.