There are days when it's hard not to have pessimistic thoughts, like wondering how much time humanity has left on Earth.
The news of wars, famines, reports of climate change or a pandemic that has killed 6 million people so far, everything makes life on this planet begin to feel uncertain. sick. At times, we all feel like an action movie is entering its final act.
But will one day nearly 8 billion people disappear? And then can the planet continue to spin peacefully without us?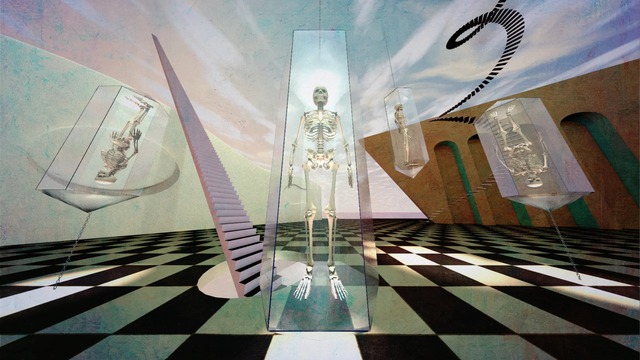 "The apocalypse is a great concept to shape history," Anders Sandberg, senior research fellow at the Institute for the Future of Humanity at the University of Oxford. "We want to know how it ends. We want to know what it will mean, be it a tragedy or a comedy. Maybe it will be a funny piece of music on the end of the universe. ."
And as it turns out, scientists, academics, policy experts and more are working on this question, trying to decipher how the apocalypse might happen, and if it's possible. What to do to prevent it?
A very cruel thought
People thought and silently talked about the end of the world in the 1700s. By the 1800s, romantic poets and writers were more explicit about this idea. The Last Man, a novel by Mary Shelley, was about a plague that almost killed humanity. At the time, very few people wanted to read such a story. But the rise of Darwinism has made it clear to everyone that humans are only part of a chain of organisms. In 1924, Winston Churchill wrote an essay on the destructive potential of war. But according to Thomas Moynihan, author of the book "X-Risk: How Mankind Discovered Its Own Extinction", it was probably not until the atomic bomb exploded during World War II that people completely fully realized that they might end up erasing themselves.
Humans are finally realizing that we can be the only ones and that one day, all that we have may be completely lost. And man not only disappeared from the planet, but also from the universe.
"When a species is gone, it disappears forever", Moynihan wrote.
And we can learn more about where we're going as a species, by looking to the past, specifically at the fossil record. In a 2020 article on human extinction in the journal The Conversation, Paleontologist Nick Longrich has shown that 99.9% of all species that once lived on Earth are now extinct.
So maybe our odds won't be great. Furthermore, humans also have some key weaknesses that can make it difficult for us to survive a large-scale disaster. That we are large, warm-blooded animals that need a lot of food. And our lifespan is relatively long and we are not a species with the ability to breed prolific, according to Longrich.
However, being human also has some advantages of its own.
"We are an incredibly strange species – widespread, abundant, extremely adaptable – all suggesting that we will be together for a long time." Longrich writes, noting that humans are ubiquitous. And we can modify our diets in ways that other species can't, and we can learn and change our own behaviour.
Risk
Those who work in the field of existential risk are urging people in this day and age to learn and change their own behaviour.
The Future of Life Institute (FLI) is a Boston-based outreach organization that focuses on how to avoid making the big mistakes that end humanity with technology. FLI's advisory board includes many names from institutions such as Massachusetts Institute of Technology, Harvard University and the University of Cambridge, along with Elon Musk, Morgan Freeman and Alan Alda…
Jared Brown, Senior Advisor for Government Affairs at FLI, spoke of something called the "Collingridge Dilemma". It is when a new technology is developed that we will see the benefits. Fire, for example, is good at keeping warm and keeping predators away. But the moment a technology becomes ingrained in the way a society works, we begin to learn about its downsides, like burning villages with fire. However, on the whole, we still mostly accept things for both the good and the bad. Like a lot of people die in car accidents every year, but we still drive cars.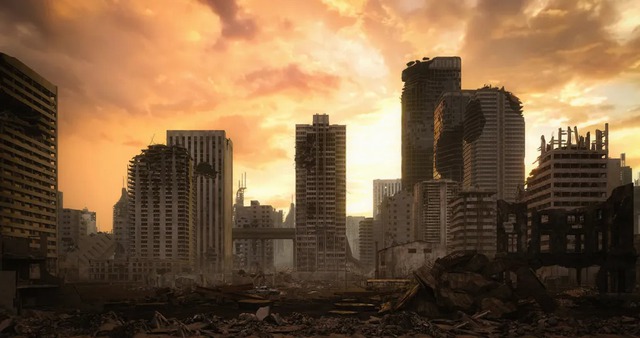 "That works until some potential danger is catastrophic or present. And you don't have to learn the same lesson twice." Brown said.
When FLI considered its four main existential threats – artificial intelligence, climate change, nuclear weapons and biotechnology – technology turned out to be at the core of all of them. threaten that.
That's why groups like the FLI are trying to get the power, like lawmakers, to build protections now before we need them.
But it's not always easy to talk to people about something big and scary but also so abstract that it doesn't become an immediate concern. Could an AI system with the aim of maximizing paperclip production one day decide that humans are slowing the process down and need to be eliminated? May. But that certainly won't happen next week.
"People's natural instinct when it comes to this is: 'It's someone else's problem,' or even: 'If I trust you, what am I going to do about it?"Brown said.
But according to him, in a worrying turn, the Covid-19 pandemic has brought a bit of recent skewedness to the overall equation. Perhaps it feels like some people have crossed their arms over their foreheads worrying about an event that seemed unlikely to happen and affect everyone on the planet.
For FLI, it doesn't matter how long the timer counts down to disaster. According to Brown, it is not necessary to know the exact probability that something might happen in the next 30 years, but just to know that the risk exists and needs to be addressed.
Last Survivor
Despite the four huge potential risks above, fortunately there is no guarantee that a catastrophe will come to take the life of every single person on this planet. And that's at least a small comfort, according to researcher Sandberg.
As long as any disaster, or combination of disasters, happens to us but leaves at least a few survivors, there can be hope for humanity. But how many people humanity will need to overcome extinction is still a matter of debate. But the general estimate could be 1,000 or more. And those people will still have to survive any other challenges that come along the next journey.
"We still don't really understand the resilience of society," Sandberg said.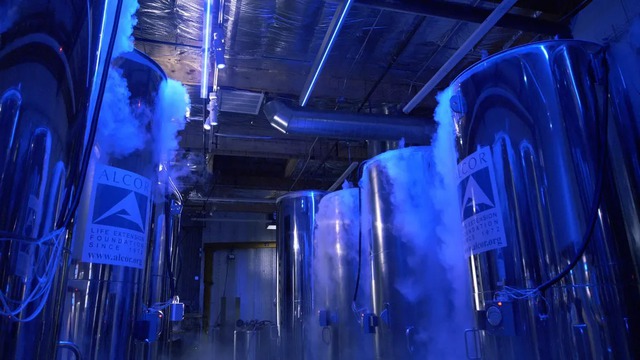 While the outlook could be dire, far beyond what we can imagine at the moment, some existential risk experts say there's always hope.
Because a key difference between humans and every other creature on this planet is that humans have the ability to change their view of the world and adjust to adapt, according to author Moynihan. But just because we can change in any way, doesn't mean we always will.
"I think the future could be better in ways that we can't even fathom."he said, "But that doesn't mean it will. It's always important to fight the instinct to examine yourself, correct the mistakes of the past, and move on."
Expert Sandberg, meanwhile, wears a stainless steel medallion on a chain around his neck at all times. He considers it his own badge of patronage, but instead of some minor figures or emblems, it contains instructions on what to do with Sandberg's body after he dies. .
Fill with heparin, then freeze quickly.
Sandberg's head will be frozen by the Alcor Life Extension Foundation and ideally resurrected in some distant era.
The decision to join the Alcor organization's program was made in part by Sandberg out of curiosity about what the future might hold. And to some extent, a bit of faith in the future.
"I'm an optimist," Sandberg said, "The future can be wonderful. I think the world is really good. And it could be even better, much better, which means we have a reason to try to protect the future."
Refer to Cnet