Turkmenistan plans to close a flaming natural gas crater known as the "Gateway to Hell".
This is a gas field called Darvaza in Derweze, Ahal Province, Turkmenistan. While conducting exploratory drilling in 1971, Soviet geologists hit an air pocket. The ground below the rig collapsed, forming a large hole with a diameter of 70 meters. In order to avoid the gas leak causing poisoning, it was decided that the best way was to burn it. Initially, geologists hoped that the fire would burn through all of the gas in a matter of weeks. However, this fire has not ended to this day.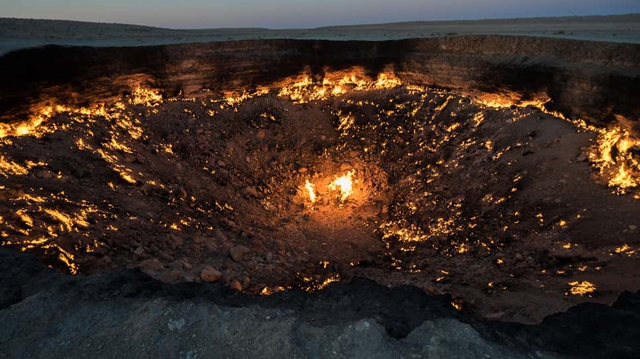 But on January 9, the country's president, Gurbanguly Berdymukhamedov, said in a televised address that authorities would work to put out the massive fire.
Citing environmental and economic concerns, Mr. Berdymukhamedov urged officials "find a solution to put out the fire". The mouth of the gas field, now about 70 meters wide and at least 20 meters deep, looks like a fiery portal to another world. The President thinks it "negatively affects both the environment and the health of those living nearby".
"We are losing precious natural resources from which we can make substantial profits and use them to improve the well-being of our people." he said.
But, the problem is that this is not the first time Mr. Berdymukhamedov has tried to close the "gate to hell". He ordered experts to put out the fire in 2010, but their efforts were unsuccessful.
Refer Gizmodo
.