Marvel Studios is leveraging its TV series business to bring a bunch of new characters into the MCU. After Moon Knight, and soon Ms. Marvel (released on June 8 this year), She-Hulk will be the next name to step onto the small screen. Recently, the first trailer of this superhero series has officially aired, with the return of some familiar faces, most notably the Avengers Hulk member.
[Vietsub] The first official trailer for She-Hulk, the third series of this year from Marvel Studios.
This series will focus on exploiting the character Jennifer Walters, a talented lawyer, and also the cousin of Dr. Bruce Banner. As the trailer above shows, she is assigned the responsibility of representing the new superhero law. Perhaps for business reasons, Jennifer somehow convinced Bruce to conduct radiation experiments to transform her into the She-Hulk, a creature with green skin and terrifying superpowers just like the Hulk.
Because of the close connection between Bruce and Jennifer, we can easily imagine the superpowers that She-Hulk possesses. Including super speed, surpassing both the laws of physics and human limits; super endurance, allowing her to work continuously for 2 days without losing strength; amazing stamina and self-healing ability; and is a strong, resilient fighter. In the original, She-Hulk was a member of many large organizations such as Avengers, Fantastic Four, Defenders or SHIELD, and was also a legal advisor for superheroes in many big events.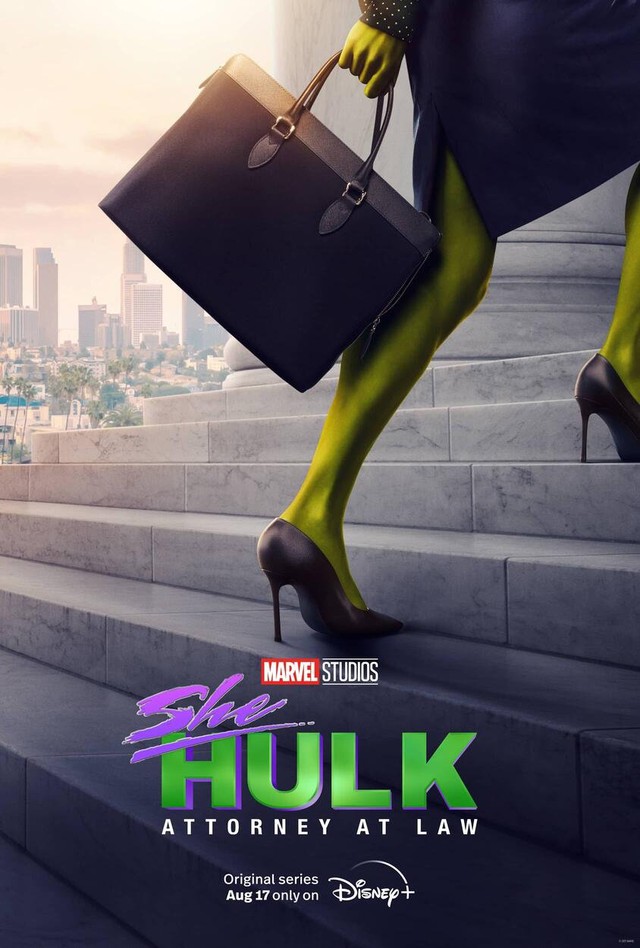 Tatiana Maslany was chosen by Marvel Studios to play the lead role of Jennifer Walters in She-Hulk. In addition, this series also welcomes the return of Mark Ruffalo (Bruce Banner/Hulk) and Emil Blonsky (Tim Roth/Abomination), and some new faces like Jameela Jamil, Ginger Gonzaga or Renée Elise Goldsberry.
She-Hulk will begin airing on August 17 this year on Disney+.
According to ScreenRant