Apple Mac Mini M1 (8G/512GB) (MGNT3SA/A)

Not much need to be said about the Mac mini M1 version of 8G RAM, 512GB SSD (MGNR3SA/A) because the configuration and performance of the Apple desktop computer is inherently the top. The only problem is that this Mac is quite expensive.
Those who want to buy this baby must take advantage of Cyber ​​Monday because Apple Mac Mini M1 is being discounted by up to 35%, from VND 29.990,000 to VND 19,490,000 at the genuine Apple store on Lazada. Not to mention, you can also return within 15 days, free installation and 12 months warranty with invoice with serial number according to Apple's policy. Opportunity to own Mac mini M1 for half the price of iPhone 13 Promax, what are you waiting for!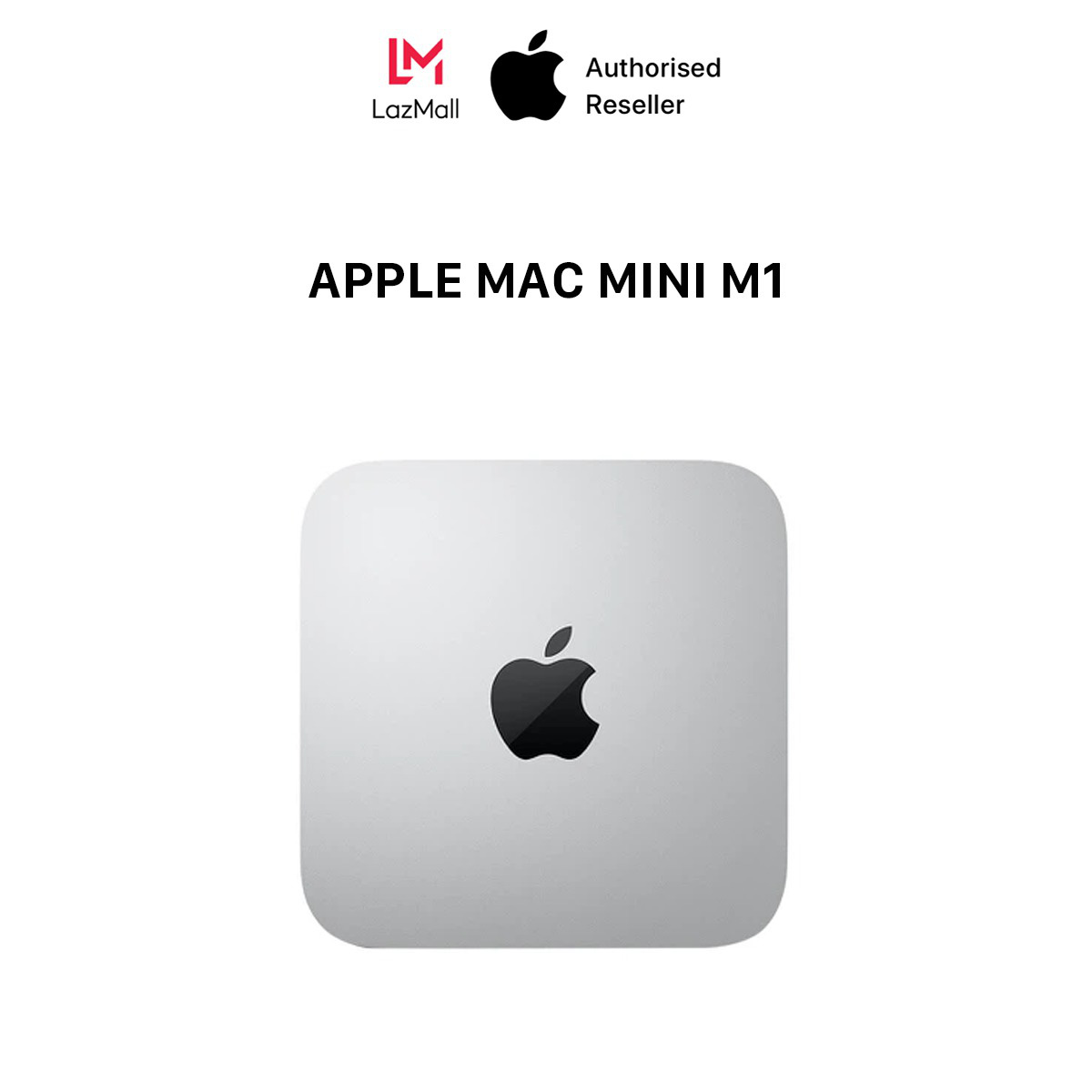 Hotswap RK G68 – Royal Kludge RK G68 Wireless Mechanical Keyboard
People who play the keyboard system will be no stranger to the Royal Kludge RK G68 wireless mechanical keyboard with single led – a very good upgrade of the RK 68 with all the "toys" needed on a quality mechanical keyboard.
The RK G68 is equipped with a 3150 mAh battery, an extremely compact 68-key layout with many switch options and an easily removable frame. This mechanical keyboard model has diverse connectivity, from Bluetooth 5.1, 2.4G wireless receiver to wired type-C compatible with both phones, laptops, PCs and Macbooks. Notably, the RK G68 is also equipped with a hot swap feature, allowing to "hot change" the switches easily, any type of keyboard can be customized.
It's so good, but it's being reduced by 42% to only 775,000 VND with free shipping on Lazada. If you don't close the order right away, it's really a mistake with your keystroke feeling.
Phone POCO X3 Pro Black 6GB/128GB
In addition to computer accessories, if you have a need to upgrade your "mobile phone", this is your chance. With just over 5 million in hand, is it possible to own a smartphone equipped with snapdragon 860 chip 8 cores 6GB RAM, 128Gb internal memory, 48MP camera, full HD + screen with 120Hz refresh rate, 33W fast charging and hi-res audio dual speaker system?
The answer is absolutely possible if you choose POCO X3 Pro Black 6GB/128GB. This smartphone is currently priced at VND 6,990,000 but is being reduced by 20%, only VND 5,590,000 on LazMall, in addition, there is also an additional 15-day return policy. Seize the opportunity of Cyber ​​Monday sale to drop the gas, pick it up right away, guys!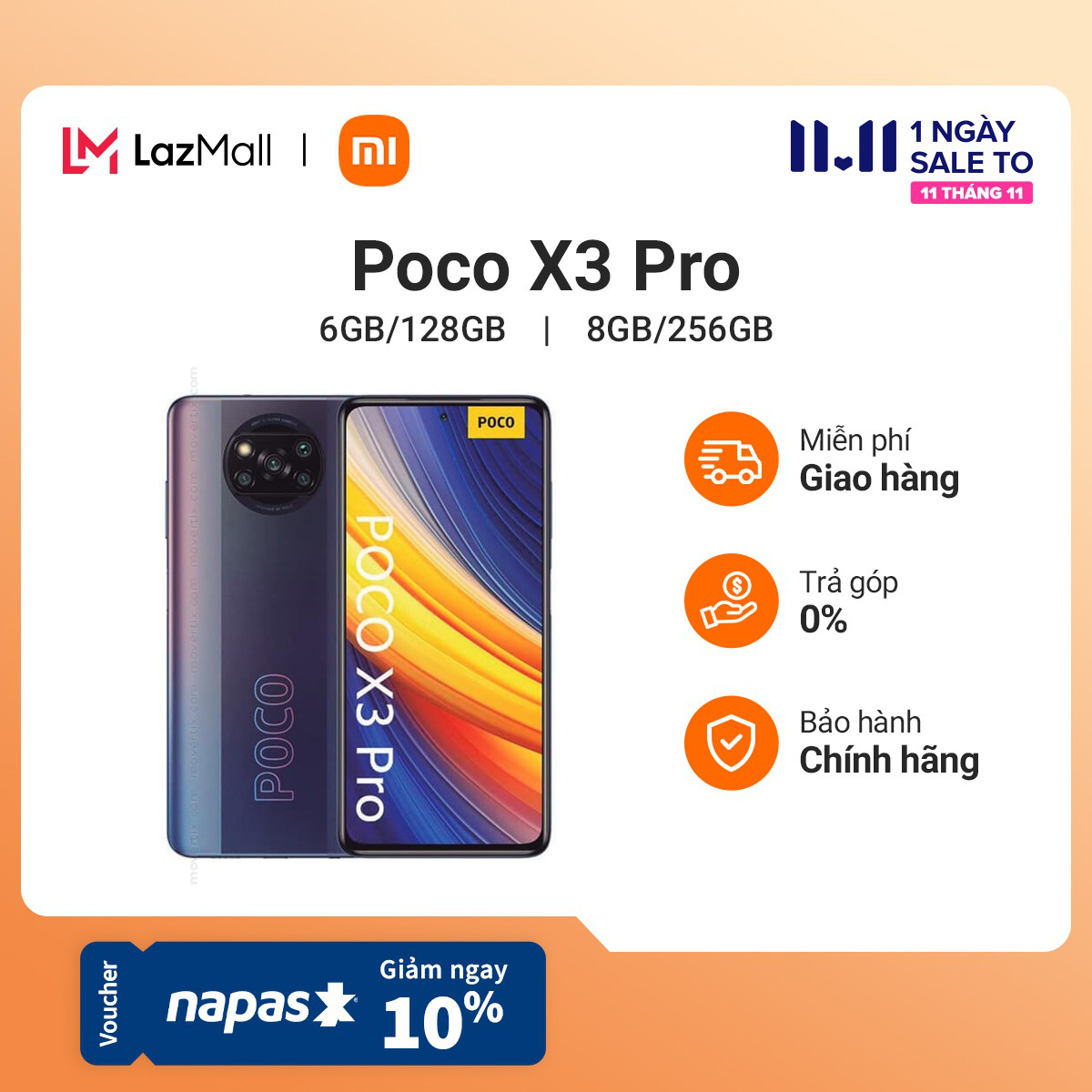 Vivo phone Y15s
And if you are planning to buy a smartphone in the price range of less than 4 million VND, vivo Y15s is a more reasonable choice. The device owns a series of notable highlights, from a 5000 mAh battery, a 13MP AI camera to a 6.51-inch entertainment screen with an edge-to-edge design for the most comfortable entertainment experiences.
Vivo Y15s is having an 8% discount deal at Vivo genuine store on Lazada for only VND 3,390,000, with free shipping and 18-month warranty. Closing orders now!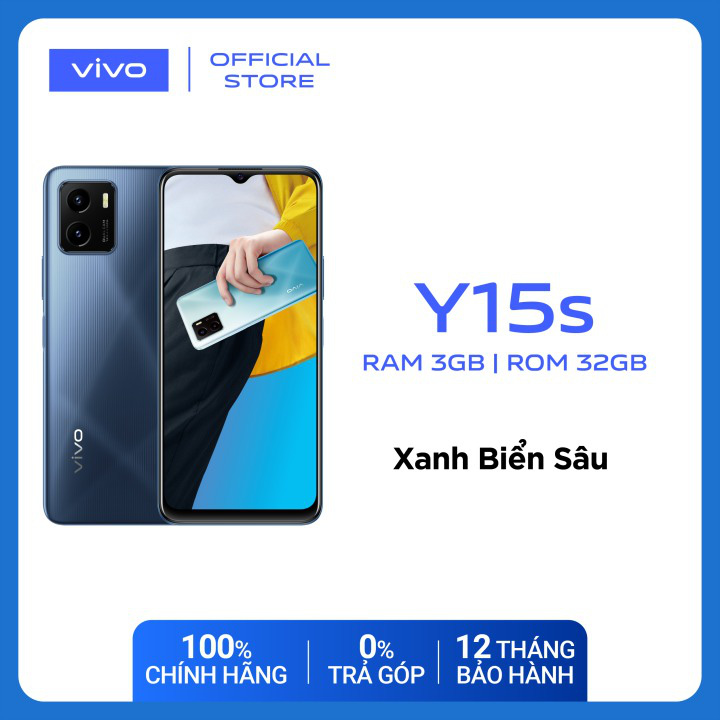 Smart TV 4K UHD Coocaa 55 inch (Model 55S6G Pro Silver)
Called a bold sale of "hi-tek trees", it is indispensable for the presence of a 55-inch 4K UHD Coocaa smart TV S6G Pro Silver with a screen-to-body ratio of up to 98.6%, extremely thin. Help you "upgrade" the living room in just 1 note. With the highlight that allows users to control the TV remotely by voice without using the remote, and integrates the professional picture quality processing engine Chameleon Extreme 2.0 and the Dolby Audio & DTS Studio sound system Sound, 55S6G Pro Silver promises to bring a diverse entertainment store with sharp images and vivid sound.
More surprisingly, you can absolutely own a 55-inch 4K UHD Coocaa smart TV for only VND 9,999,000, 47% cheaper than the original price of 18,900,000 when ordering on Lazada today, with a voucher of 1,500,000 copper and freeship again. Hunting for hi-tek sale, you have to hunt for 55S6G Pro Silver to be worth the money!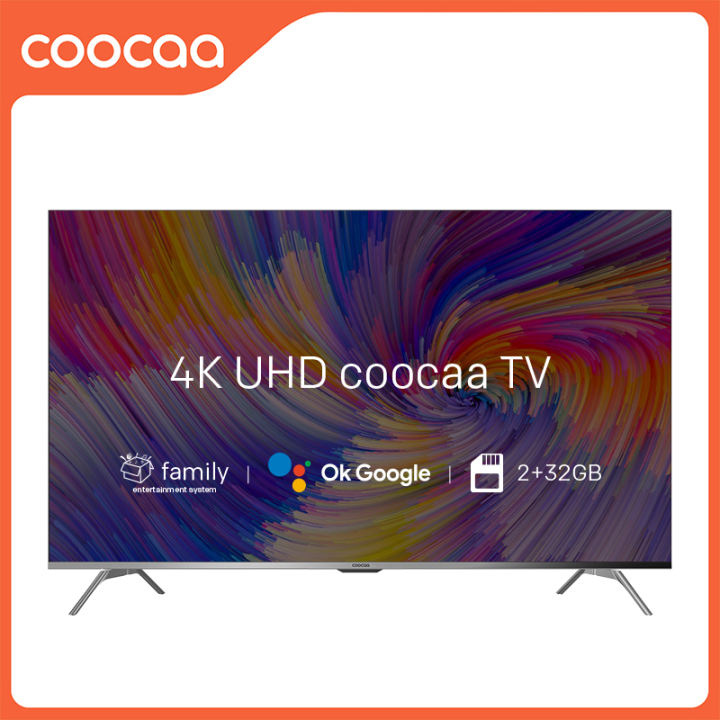 JBL Bar 2.0 All-in-one Soundbar Speaker, 80W . power
If you close a smart TV without collecting the JBL soundbar deal, it's bad. JBL Bar 2.0 All-in-one speaker model is currently having a deal of up to 20% off on Lazada, from VND 4,500,000 to VND 3,600,000. This price is too cheap for you to own a high-quality soundbar model, designed to enhance deep bass, 80W capacity, integrated with high-end HDMI ARC connector and JBL Surround Sound surround sound technology. to the cinematic space more vivid and true than ever. Buy it now!
SHARP dehumidifying air purifier DW-J27FV-S
Lying in the living room to watch a good TV, ear-catching speakers, but also enjoy a cool and fresh space thanks to the Sharp DW-J27FV-S dehumidifying air purifier, there is nothing better. The product is equipped with Plasmacluster ion technology with an ion density of 7,000 ions/cm3 to eliminate bacteria and mold and eliminate odors in the room. The machine is also capable of continuously dehumidifying thanks to the integrated intelligent humidity sensor and 360° automatic reversing louver.
Not only guaranteeing outstanding quality, the genuine Sharp DW-J27FV-S Inverter air purifier on LazMall is also reduced by nearly 26%, from VND 12,500,000 to only VND 9,190,000 with voucher of VND 100,000, nationwide freeship and warranty genuine reputation 15 months. Hunt now, homies!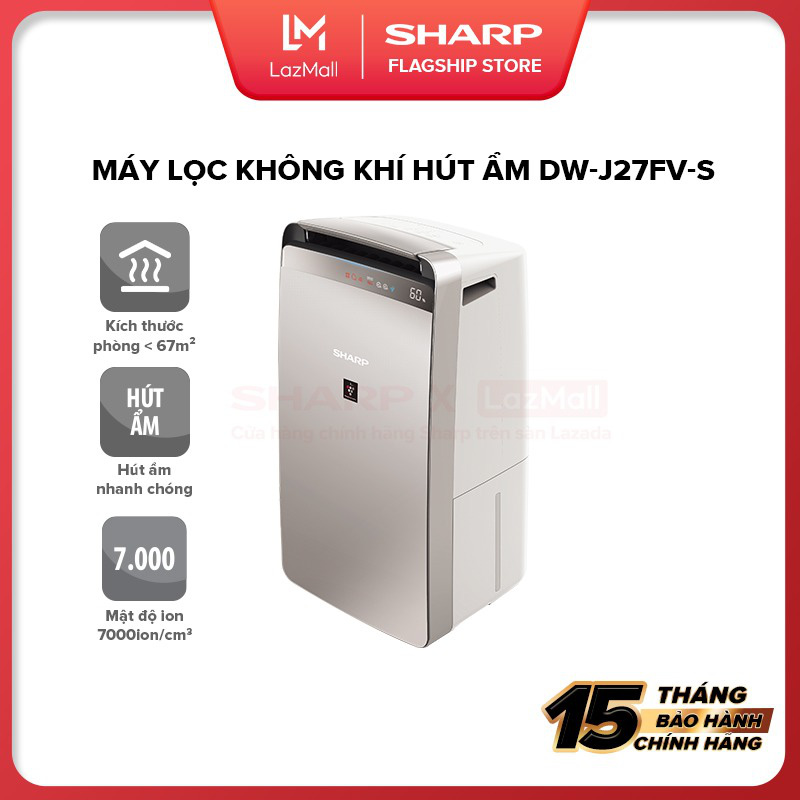 Ecovacs Deebot N8 Pro high-end robot vacuum cleaner
One more home sale deal that "burns out your clothes" for you to help keep your house clean and shiny. Ecovacs Deebot OZMO N8 Pro robot vacuum cleaner is truly an "assistant" for busy brothers who do not have much time to clean the house. This robot is capable of powerful cleaning anytime, anywhere thanks to a range of innovative technologies, from True Detect 3D that detects and avoids obstacles instantly to True Mapping that maps your home to a wide range of objects. 2x micro coverage and 4x accuracy. There is also OZMO technology that allows vacuuming and mopping at the same time with suction power up to 2600Pa.
Right on this Cyber ​​Monday on Lazada, Ecovacs Deebot N8 Pro genuine robot vacuum cleaner is on sale up to 52%, from 16,990,000 VND to only 8,099,000 VND, giving away 200,000 VND voucher, freeship and 0% interest installment payment. Go to Lazada to hunt for a hot deal, guys!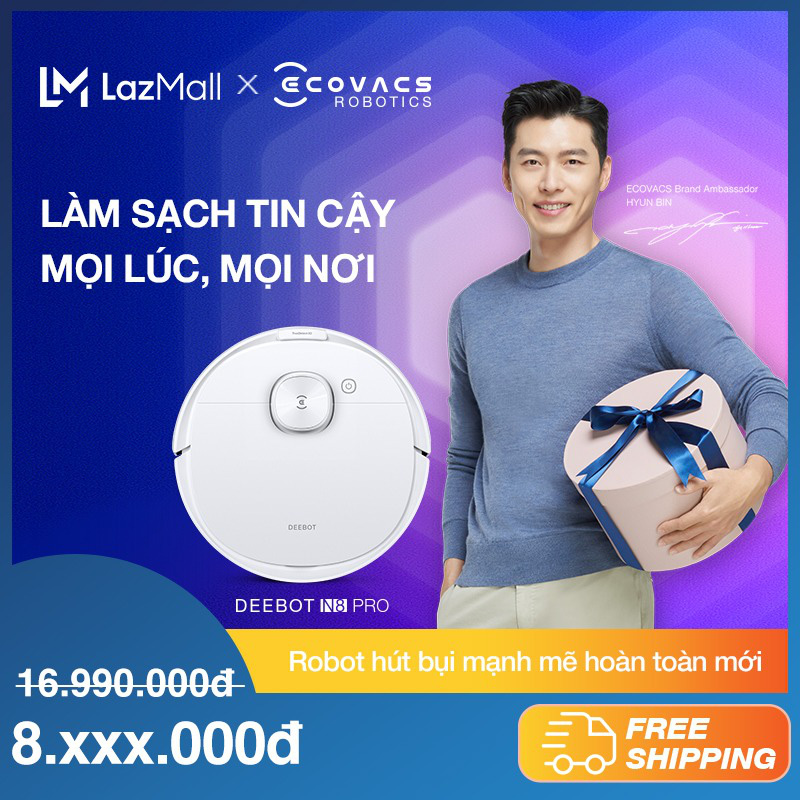 Just that many deals is enough to help you buy a genuine "hitek" tree but the price is reduced like a dream, plus many incentives. If you are still in "mood" shopping, then continue surfing Lazada today, there are still thousands of "delicious" sale deals waiting for you to hunt!

The promotion program "Wage Return, Black Friday & Cyber ​​Monday" on Lazada from November 26 to December 1 promises to bring a series of hot deals for users such as: up to 50% off thousands of products, purchase vouchers Shopping worth 150,000 VND, buy 1 get 1 free, cashback up to 12% on each product, bursting with deals of 9,000 VND with free shipping.
Hunt for great deals by searching for the keyword "luongve" on Lazada or buy now here Please!
.