Huawei recently launched a new smart watch called Huawei Watch D with a design quite different from previous Huawei smartwatch lines.
Due to the use of a rectangular watch face, the appearance of the Watch D is quite similar to high-end smartband models from Huawei or Honor. Specifically, this screen is an AMOLED screen with a size of 1.64 inches, a resolution of 456 x 280 and a standard pixel density of 326 PPI.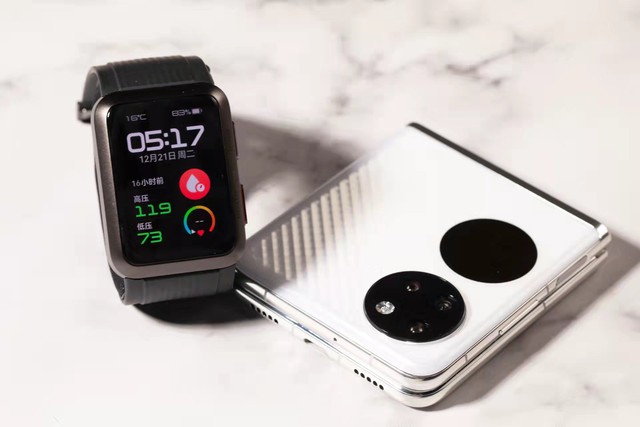 The frame of the Huawei Watch D is finished from an extremely strong and sturdy aluminum alloy. The strap is made from fluoro rubber, available in two sizes 11.8 cm and 13.3 cm. There will be two color options for users to choose from: black and titanium.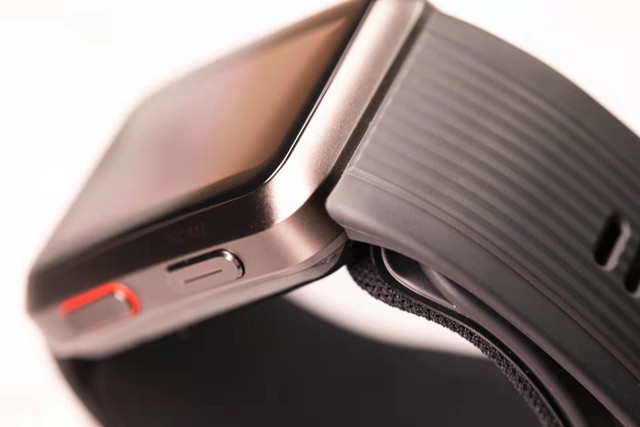 Huawei Watch D comes with a lot of health monitoring features as well as standard sports and exercise modes, such as a pedometer, continuous heart rate monitoring, sleep quality monitoring, etc. Sleep as well as measure blood oxygen saturation index SpO2. The highlight of Watch D in terms of health monitoring capabilities is the ability to measure ECG electrocardiogram as well as measure blood pressure, which has been certified by the National Drug Administration in China.
To measure blood pressure accurately, Huawei equips the Watch D with TruBP technology, which uses a micro-pump and airbag to measure blood pressure at the wearer's wrist. Huawei says it also integrates a high-precision pressure sensor with a pressure feedback control circuit and the air passage to take measurements with an error margin of only ±3mmHg.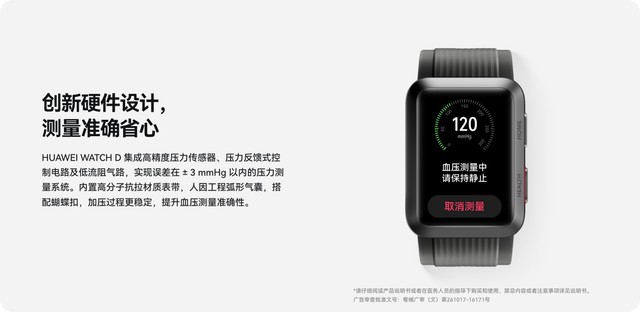 For ECG, Huawei Watch D uses TruSeen 5.0+ technology with eight circular photoelectric sensors, a light source unit with curved sapphire glass, and a PVD-coated ECG electrode to filter out noise and achieve accurate results. Best.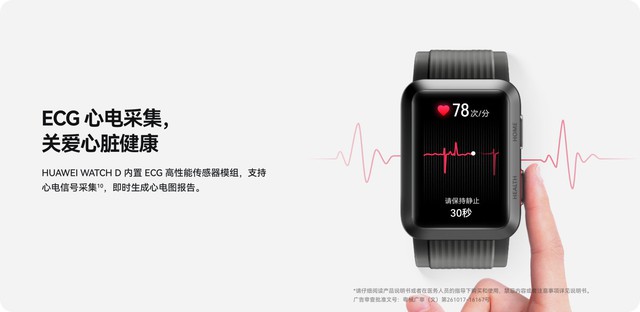 According to Huawei, Watch D can detect the risks of atherosclerosis, heart rhythm disturbances and sleep apnea, thereby giving reasonable advice to patients for early treatment. Huawei says it has partnered with 301 hospitals in China to test the Watch D's accuracy and reliability. Of course, these health features will be limited to the Chinese market.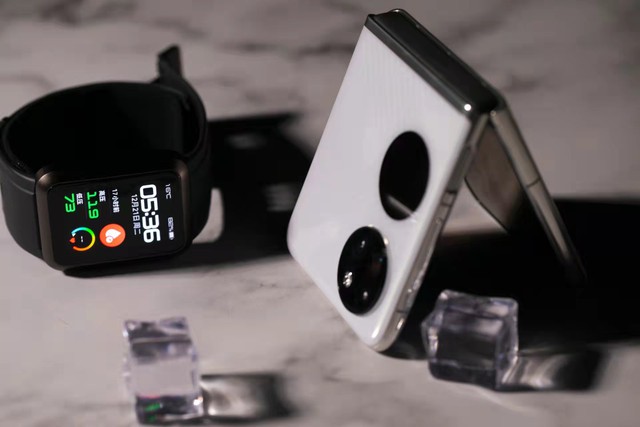 In addition, Huawei Watch D is also equipped with a temperature sensor, NFC connectivity and supports IP68 water and dust resistance standards. Huawei does not disclose the battery capacity of the Watch D, but the watch can last 7 days of use on a single charge when used with smart mode. The product runs on the HarmonyOS platform.
In terms of price, Huawei Watch D is priced at 2988 yuan in the Chinese market, equivalent to 10.8 million dong. Products on shelves from December 25 to here.
.