Huawei has recently confirmed that it will launch a new smartphone in the Huawei P50 series called Huawei P50 Pocket. The new poster images posted by Huawei have also revealed that the P50 Pocket will have a folding screen design similar to the Galaxy Z Flip3.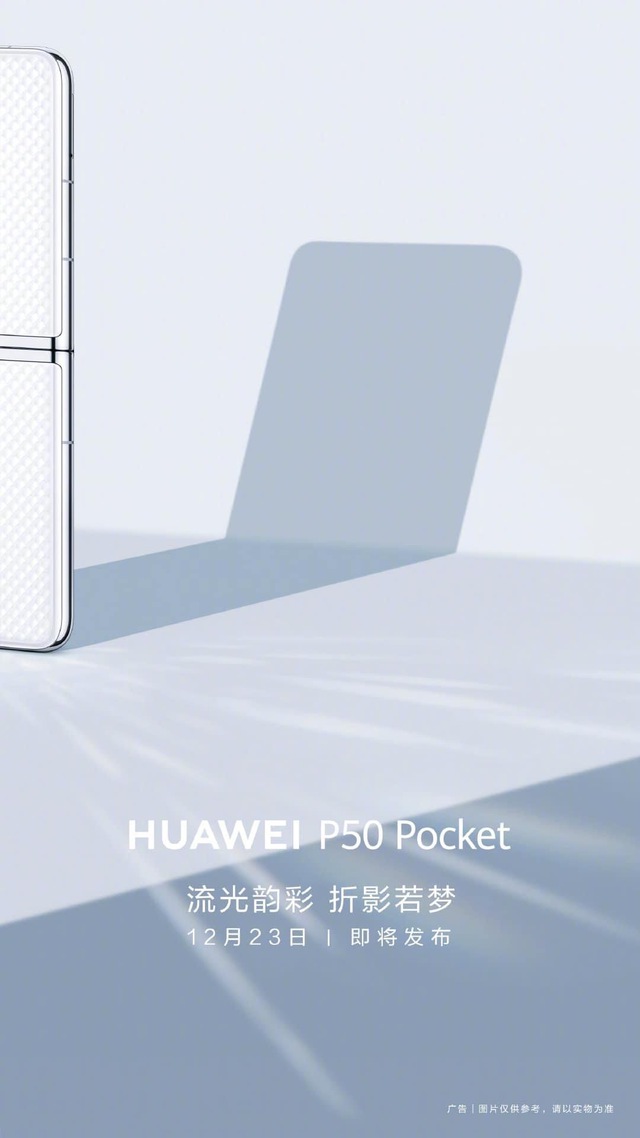 From the image above, we can see that Huawei P50 Pocket has an appearance with a hinge that is no different from the Galaxy Z Flip3. It seems that Huawei took inspiration from Samsung's folding screen smartphone to design the P50 Pocket.
In addition, Huawei also "teased" the special back design of the P50 Pocket, which looks like diamond motifs attached to the back.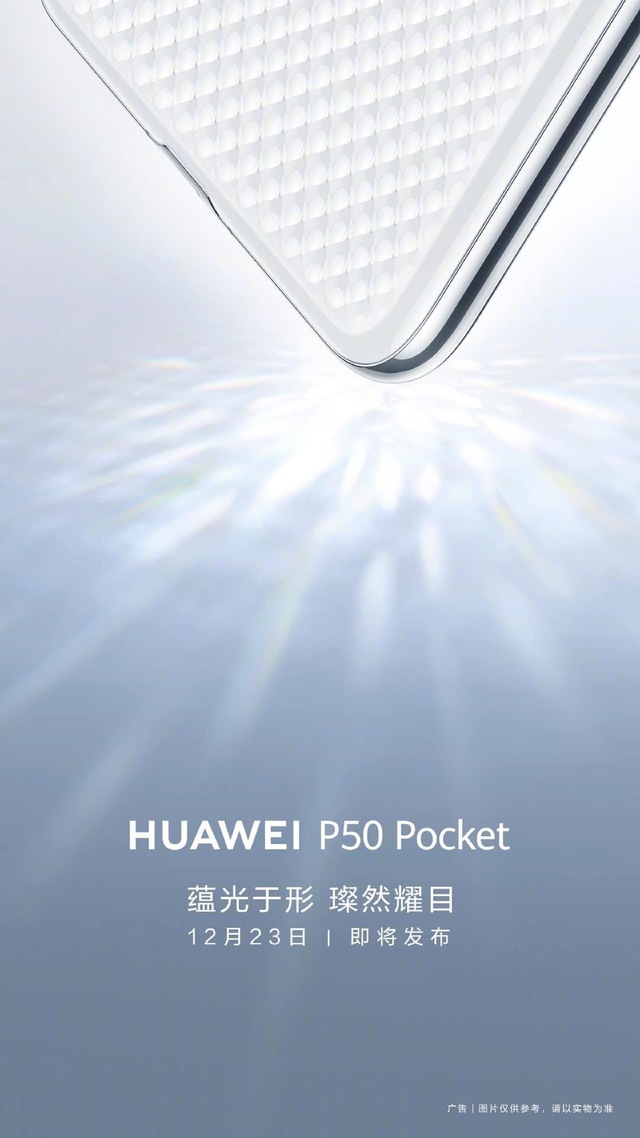 Currently, Huawei is selling the Mate X2, a smartphone with a folding screen design similar to the Galaxy Z Fold3. Previously, when the first Mate X was released, this device had a folding screen design, completely opposite to the Galaxy Z Fold. However, over time, the inward folding design has been evaluated as the optimal design for a flexible folding screen smartphone. OPPO is also using this design to develop OPPO Find N.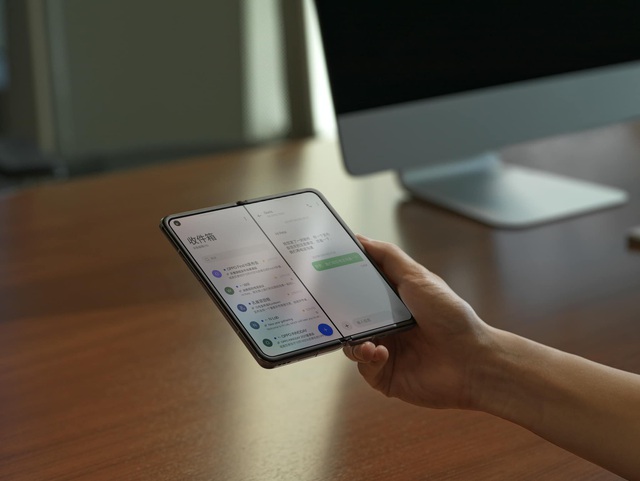 Regarding the hardware configuration, the leaked information says Huawei P50 Pocket may be equipped with Kirin 9000 processor, but it is not known whether the device will support 5G or not because Huawei is still subject to US government sanctions with many restrictions, including restrictions about the use of 5G modems.
Huawei P50 Pocket will be introduced on December 23 in the Chinese market.
.