Black holes are older than many objects in the universe, and their number is also very large. Their origin and formation tell the past and future of the universe. If Stephen Hawking saw the advancements in black hole research in the field of science today, he would be delighted. His dream and vision is not only to understand the overall function of black holes but also to make realistic observations of black holes.
After all, Hawking not only redefines previous assumptions about black holes, but also provides some basis for the original pure conjecture around the black hole. Building on Hawking's research, physicists today can make a series of remarkable advances. The word "black hole" itself can trigger a series of associations in your mind, making you think this is a deadly body that can bring about potential disasters. However, we still cannot fully appreciate the beauty and true power of black holes.
What is a black hole?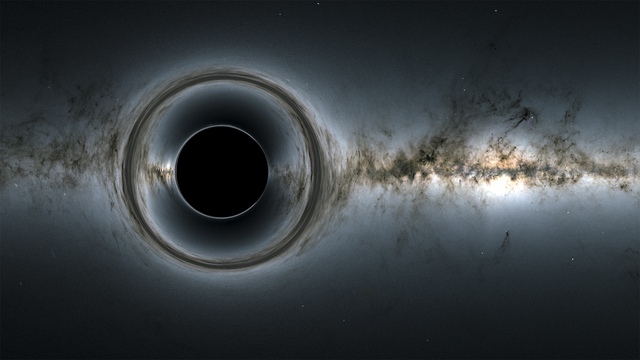 A black hole or black hole usually refers to a region in space where gravity is so strong and matter, radiation, or even light can hardly escape from the black hole's interior. Because of this, we cannot see them directly.
The most common cause of black holes is the death of stars. Therefore, although we cannot see a black hole, we can use very advanced telescopes to observe the structure and behavior of stars near the black hole. When these stars approach the black hole, they will experience unusual fluctuations.
Composition of a black hole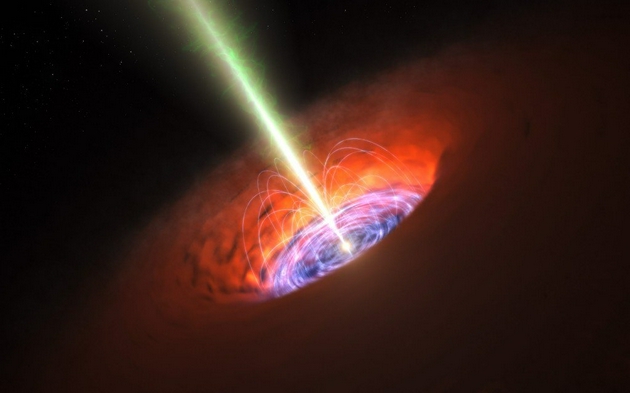 First, we must understand what an "event horizon" is. This is a curved boundary between time and space, and it can also be thought of as the boundary of a black hole. The event horizon of a rotating black hole is divided into the outer horizon and the inner horizon; A non-rotating black hole is also known as a Schwarzschild black hole, and the inner and outer horizons overlap. When crossing the event horizon, the black hole can effectively convert the mass of matter falling on it into energy. The concept of event horizon was first proposed by the English natural philosopher John Michel in the 18th century, and later defined by Wolfgang Lindler as a special term.
Another interesting concept of a black hole is a "singularity", i.e. the point where all the mass of a black hole is concentrated in space and time. At this point, matter is compressed into very small points with extremely high density and strong inward attraction. According to general relativity, as long as a non-rotating Schwarzschild black hole is formed, matter within its event horizon will inevitably collapse under the influence of gravity, called a point of infinite density. , i.e. the singularity.
How are black holes formed? How big can a black hole be?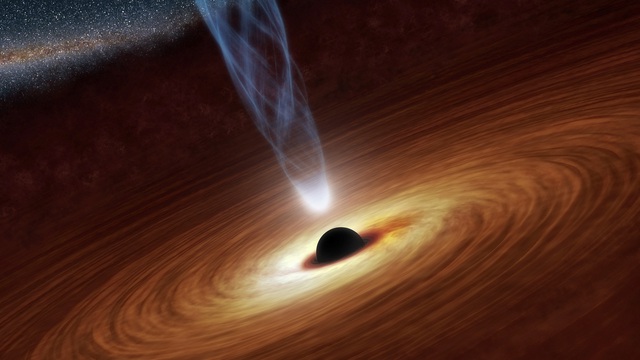 Although most scientists believe that the first black holes appeared when the universe was just beginning to expand, later black holes were formed when the cores of supermassive stars collapsed. However, supermassive black holes are thought to have formed at the same time as their galaxies.
Most (if not all) black holes have one thing in common, and that is the path they take after the death of their parent star. When the star's energy is depleted, the first process that occurs is to convert hydrogen to helium, then when the hydrogen is exhausted, helium continues to be burned and converted into heavier elements. Due to the massive mass of the star's core, the process of collapsing can go on endlessly, eventually forming a black hole.
Some black holes (miniature black holes) are as small as an atom, while others are so massive that they can swallow an entire galaxy in one go and can gather as many as 1 million stars. together.
How do we locate black holes?

This question may sound absurd at first, some people will say, if light cannot escape from a black hole, how can we determine the location of a black hole? However, by looking closely at the characteristics of black holes, scientists have several ways to precisely locate them at great distances.
The first method is to pay attention to the gravitational effects of black holes. Any black hole will cause nearby entities to approach it and surround the black hole, eventually falling inside. This method sounds simple, but in reality it relies heavily on luck. Many other phenomena have a similar effect on stars and planets, so this is only an experimental method.
The second method involves looking for possible X-ray signals. When matter falls into the black hole, it will clump together into a dense ring structure, right on the event horizon. In some cases, the extremely high energy will be converted into radiation and released, making it possible to find these giant objects in the universe.
How many black holes are there in the universe?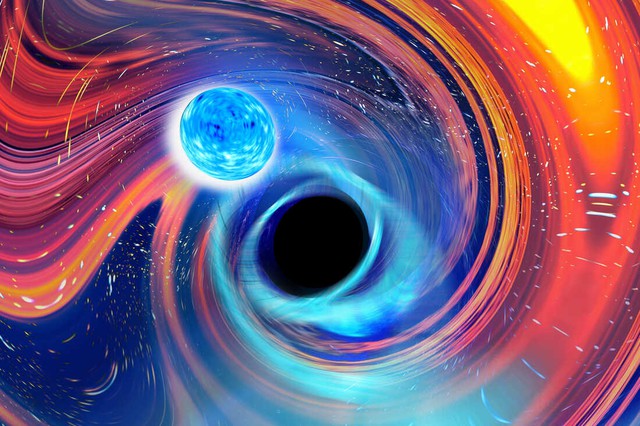 The density of a black hole will vary with changes in spatial properties, such as the type of galaxy and types of stars found in the galaxy, etc. To estimate the number of black holes in a galaxy, we We need to make insightful observations on the formation of dust and gas. The behavior of two adjacent black holes is largely influenced by each other's gravity, thus limiting the distance between the two black holes.
Scientists estimate that there are about 100 trillion black holes in the observable universe in the range that we can perceive. This number may seem large, but in reality only 100 to 200 black holes have been precisely located.
For example, scientists have discovered the existence of supermassive black holes and quasars such as 1ES 2344 + 514, Fornax A; HLX-1 is currently known to be the most luminous super-bright X-ray source and is considered a medium-mass black hole; In addition, scientists have also discovered stellar black holes like GX 339-4/ V821 Ara.
In addition, the researchers also proposed the concept of a black hole system, which refers to the existence of more than one black hole in a certain range. These systems have unique properties, which can be from the largest black hole in the system or the combined result of all the properties of the black hole.
How do we estimate the number of black holes?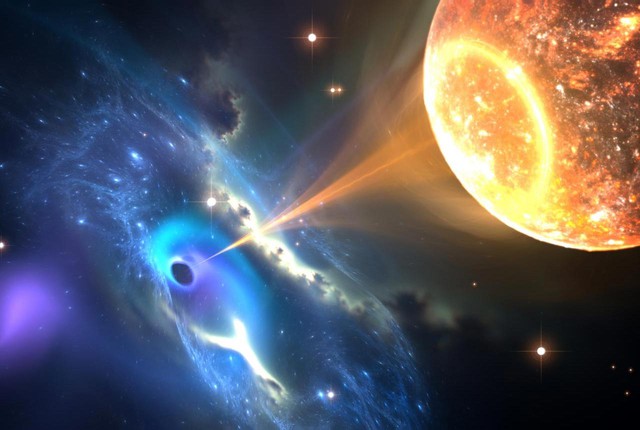 To estimate the approximate number of black holes in the universe, the first step is to divide the regions based on certain characteristics (such as the proximity to a galaxy or star). By observing the same set of properties and applying them to different points in the same area, it is possible to estimate the average number of black holes, which can have an error of 10 to 20 black holes.
The next step is to look for similarities between the many focal regions and classify the black holes into supernovas, quasars, etc. Since each type of black hole entity will have very different characteristics, it is possible to find see many black hole entities of the same type within a certain range.
The study of black holes is constantly expanding. To fully understand the mysteries of black holes, it may take generations of research. This is a tough adventure, but it can tell us a lot more about the future and past of the universe. Perhaps only time will prove whether scenes depicted in works of science fiction are real.
.