Tim Cook, Apple
According to a document released by the US Securities and Exchange Commission (SEC) in early January, Apple CEO Tim Cook received an income package of $ 98.73 million in fiscal year 2021.
This information comes after a successful year of "Apples defect". The iPhone maker posted revenue of more than $365 billion in the fiscal year ending September 2021, up 33% from a year ago. The US technology giant also became the first company in the world to reach a market capitalization of 3 trillion USD.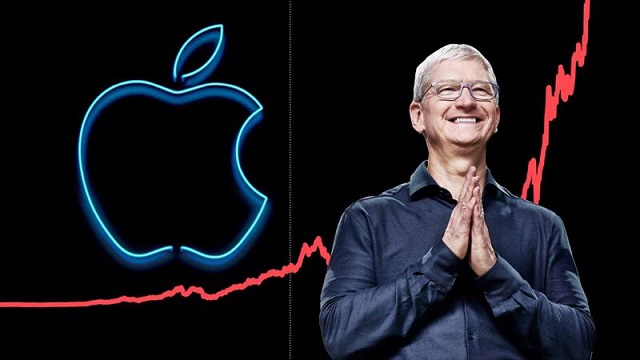 Tim Cook received a "huge" income package when he helped Apple conquer many heights. Photo: FT
Out of the total income of nearly $ 100 million, Tim Cook received $ 3 million in salary, along with a bonus of $ 12 million for Apple meeting financial and environmental goals. This CEO also received $ 1.39 million for other benefits such as air travel, security costs, pensions, insurance, and holidays. However, most of Cook's income comes from receiving $82.35 million worth of bonus stock.
The income that Cook receives from "Apples" in 2021 is 1,447 times higher than the average employee of this company.
Andy Jassy, ​​Amazon
According to a filing with the US Securities and Exchange Commission (SEC) last Friday, Amazon CEO Andy Jassy received an income package of $212.7 million in 2021. Jassy – who took over the helm from home Amazon founder Jeff Bezos in July 2021 – was paid a base salary of $ 175,000, unchanged from the previous year.
The bulk of Jassy's over $212 million salary comes from a stock bonus, which runs from 2023 to 2031. The bonus is "expected to represent the bulk of Jassy's salary in the coming years." Amazon said.
New Amazon CEO Andy Jassy. Photo: Reuters.
Last year's total salary and bonus that Jassy received was 6 times higher than in 2020 – when he was in charge of Amazon's AWS cloud computing business. In 2021, the average Amazon employee worldwide was paid $32,855. In the US, the average full-time employee is paid $39,677.
It's not unusual for new CEOs like Andy Jassy to receive a large stock bonus package because it ties leadership interests to the company's performance.
Sundar Pichai, Alphabet
Although the 2021 income has not been disclosed, Sundar Pichai – CEO of Alphabet (Google's parent company) received a base salary of $ 2 million in 2020. Besides, Sundar Pichai also received more than $ 5 million "from other bonuses". In total, the amount he received in 2020 is 7.4 million USD.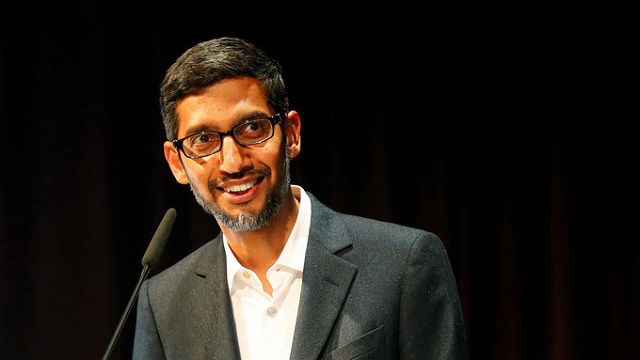 Sundar Pichai received a "huge" salary at Google. Photo: Reuters.
Before becoming the leader of Alphabet in 2019, Sundar Pichai's base salary was about 650,000 USD. Plus the bonuses, the amount he received was about $ 3.3 million. After serving as CEO, he received $240 million worth of stock.
Pichai was appointed CEO of Google in 2015, earning a salary of $652,500 in his first year in the position. In the following year, his compensation package skyrocketed thanks to a $199 million stock bonus, the highest of any Alphabet executive to date.
Satya Nadella, Microsoft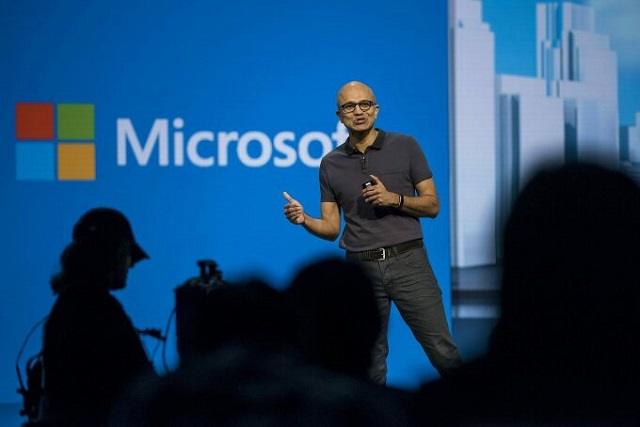 Satya Nadella, CEO of Microsoft. Photo: Bloomberg
In fiscal year 2021 (ending June 30), Microsoft CEO Satya Nadella received total income of $49.9 million, up more than 12% from a year earlier. Satya Nadella's base salary remains the same at $2.5 million. The majority of the Indian CEO's income package is the number of bonus shares worth 33 million USD.