Recently, the famous Japanese electronic drawing board manufacturer Wacom has officially launched the next generation of Cintiq high-end drawing board product line called Cintiq Pro 16. Possessing many unique upgrades and new features. With outstanding features, Wacom Cintiq Pro 16 promises to become an effective arm for professional graphic content creators who can easily realize their work.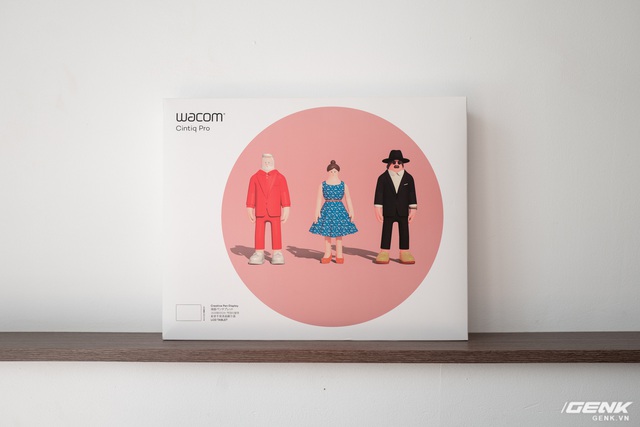 One of the advantages of the Wacom Cintiq Pro 16 lies in the slightly lighter exterior design compared to its brothers. Unlike the two large Cintiq Pro 24 or Cintiq Pro 32 models, which are almost permanently attached, the Cintiq Pro 16 offers relative mobility, suitable for artists who like to compose in many locations. different.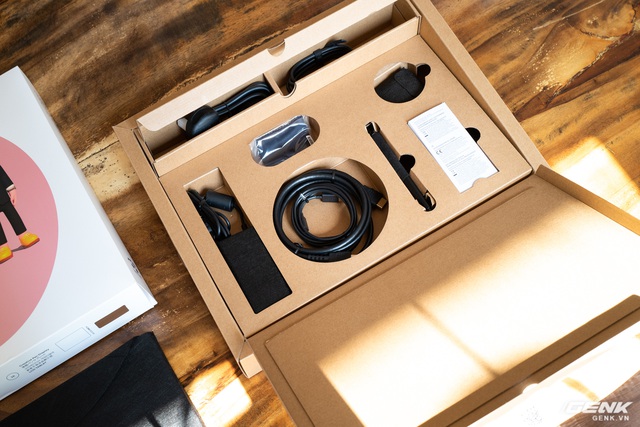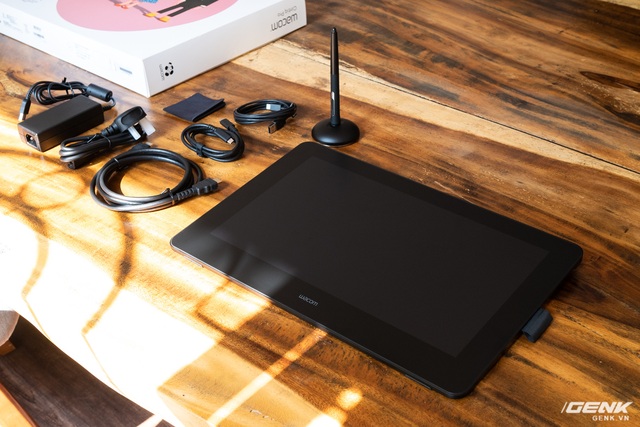 With the external dimensions and weight only slightly higher than a 15″ laptop, Wacom's new drawing board is quite easy for users to put in their backpack or bag.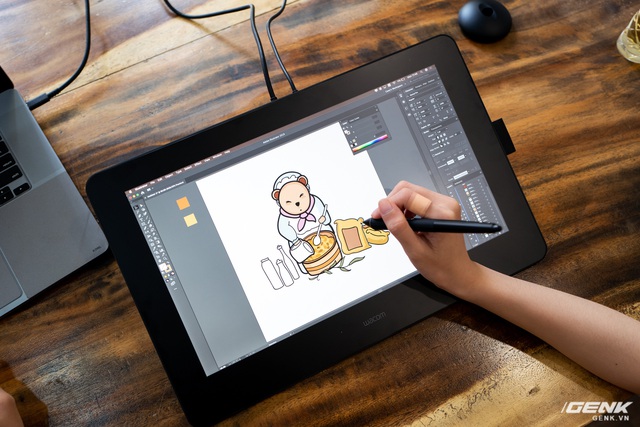 On the other hand, the Wacom Cintiq Pro 16 demonstrates practicality in design with the arrangement of buttons all located on the edge, allowing the device to keep the maximum amount of screen space, more convenient for manipulation as well. It helps to keep the look neater. The top edge of the device is equipped with a multi-touch toggle button, making it easy for people to switch control modes, avoiding touching the screen to distort the drawing.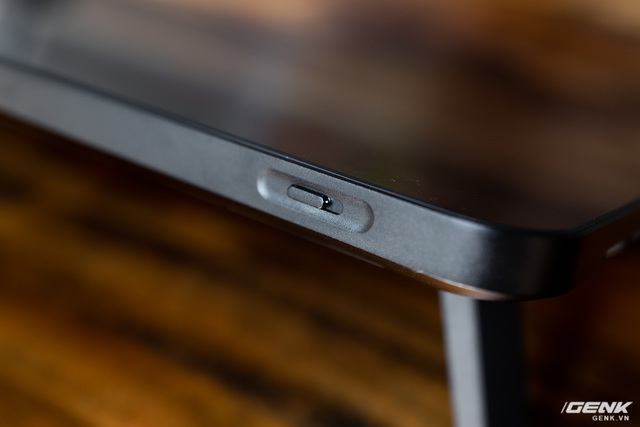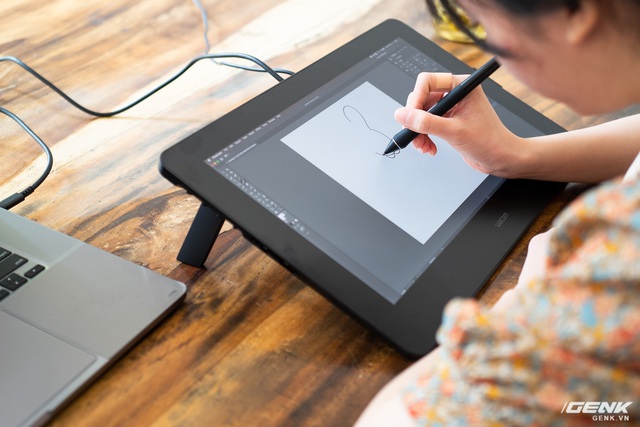 In addition, 8 ExpressKeys buttons are arranged on either side of the screen, located at the user's or hand position, also providing comfortable convenience during work. All these 8 keys can be switched and assigned the corresponding functions in the driver so that users can personalize according to their habits easily.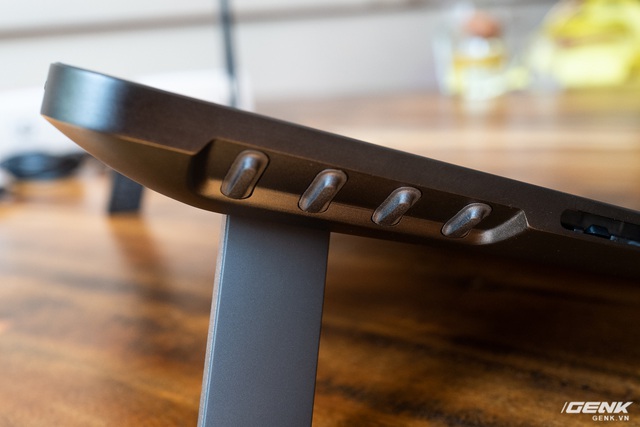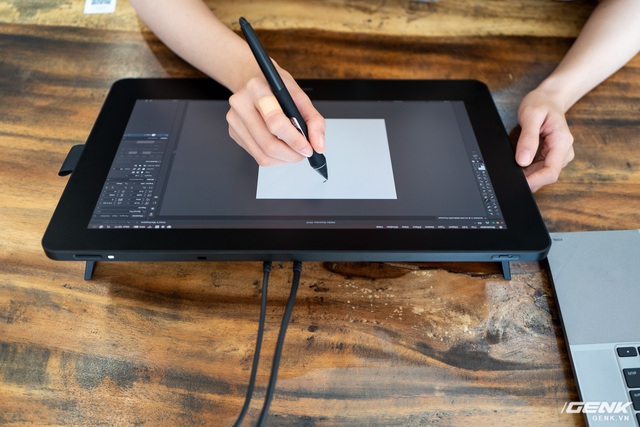 Three connection ports including: USB-C cum Display Port, HDMI and power port are all located at the top of the main screen, making it easy to arrange and connect but still neat. The stand of the Wacom Cintiq Pro 16 can be changed between 3 different working angles, and the back of the machine has a hinge to support mounting different types of stands according to individual needs.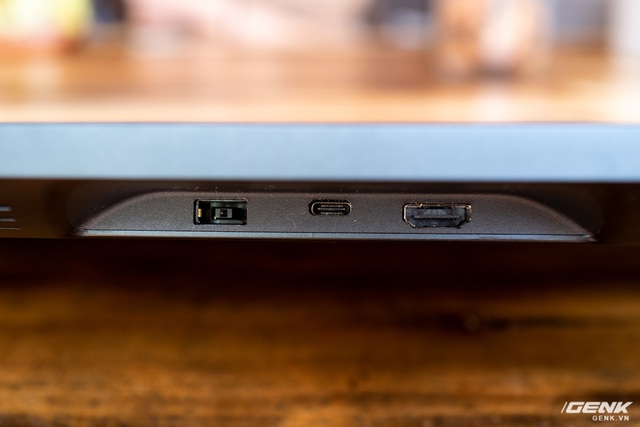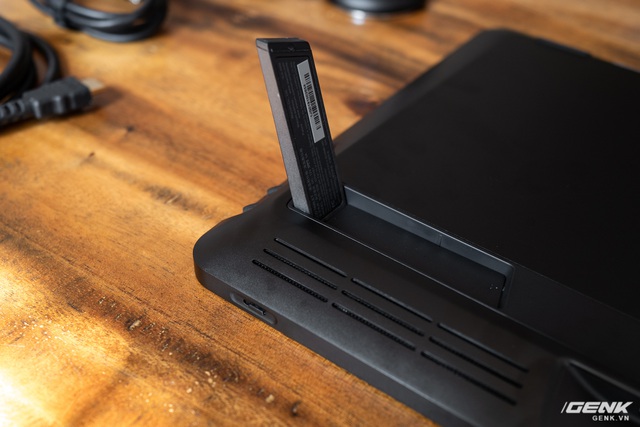 The front of the machine will be a 15.6 "touch screen with 16: 9 aspect ratio supporting 4K resolution (3840 x 2160 pixels), which will be the main workplace of Wacom Cintiq Pro 16. This screen is equipped with a anti-glare layer as well as special coating treatment, when combined with a stylus, it will give a realistic writing and drawing feeling.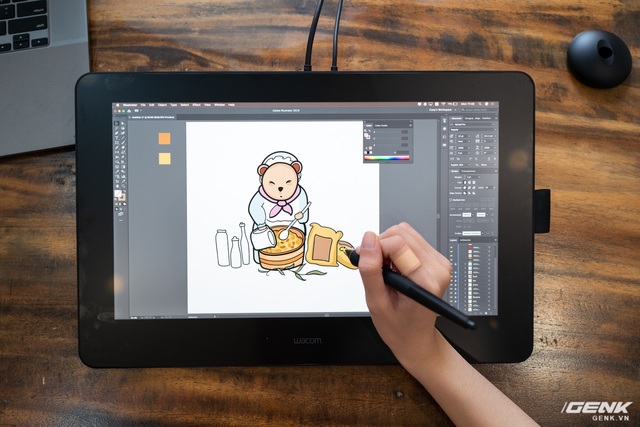 The manufacturer said that, in addition to supporting up to 98% of the Adobe RGB color gamut, Wacom Cintiq Pro 16 is also equipped with the Wacom Color Manager application with hardware – Wacom Calibrator and software – Wacom Profiler for easy color management. uniformity in the work process.
Smooth precision Pro Pen 2
Equipped with Wacom Cintiq Pro 16 is the Pro Pen 2, an upgraded version with high accuracy and convenient operation. This pen supports up to 8192 levels of pressure, 4 times more than its predecessor, so it will bring a smooth and realistic writing feeling.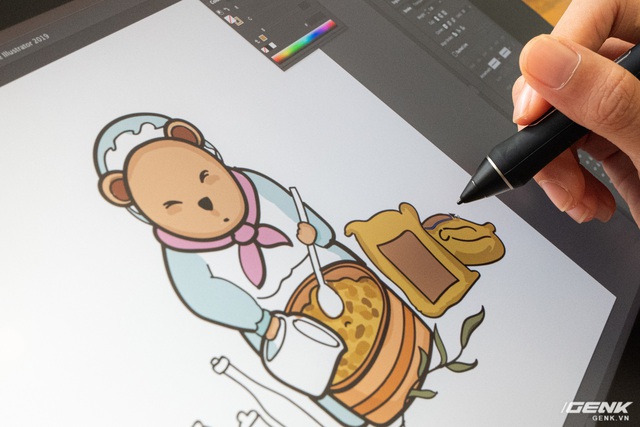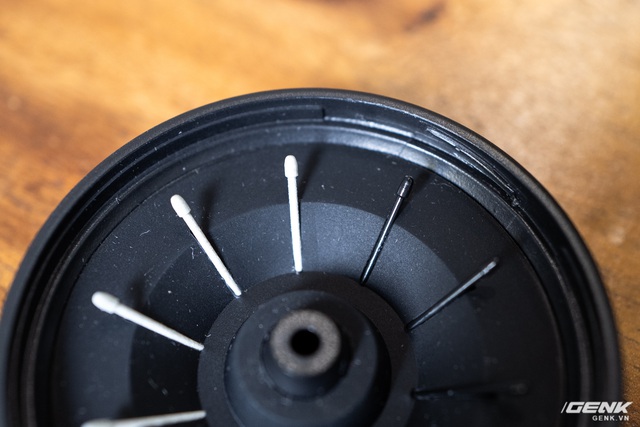 In addition, the screen upgrades help limit latency, enhance touch performance, and the optical communication on the pen also helps to significantly reduce visual aberrations, supporting users. in finishing small details.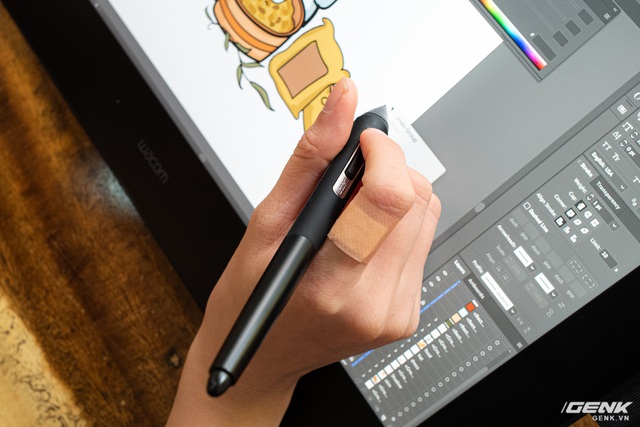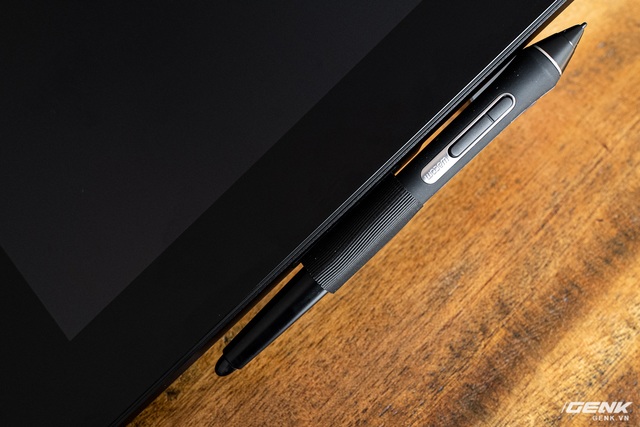 In addition, users can easily change the pen placement for convenience as well as convert Pro Pen Slim, Pro Pen 3D pens for professional purposes.
Wacom Cintiq Pro 16 is currently on sale for 37 million VND. This is considered an attractive price, worth the investment for professional content creators.
.