If you are someone who has used computers since the early 2000s, surely many people have used Winamp – one of the most famous and popular media player software in the world.
First born on April 21, 1997 by software company NullSoft, Winamp developed extremely quickly before being acquired by Internet service company AOL for $80 million in June 1999. With a retro interface and eye-catching graphic effects that are automatically generated when the user plays music, Winamp became one of the most popular multimedia software on Windows in the 2000s.
At that time, most users bought CDs from stores or downloaded MP3 music files, then played them on Winamp or Windows Media Player.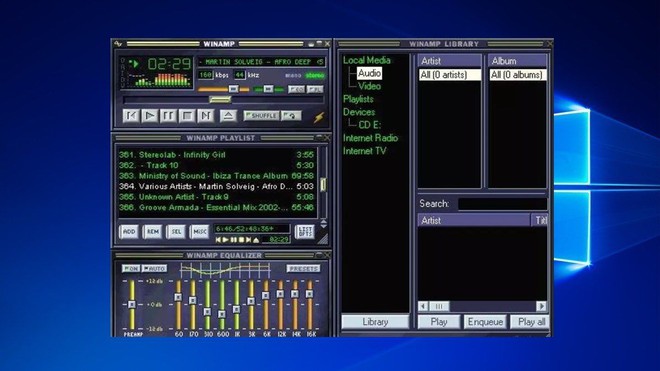 However, the development and popularity of online music websites (as well as Youtube) in the past decade has made software like Winamp gradually go 'in the past'. As a result, on December 20, 2013, AOL suddenly announced that it would "death" Winamp when it did not allow users to continue downloading and using this software. AOL's move has caused a lot of regret for many users, especially "nostalgic" users who used to use this software on computers.
After nearly 8 years of silence, Winamp suddenly showed signs that this software was about to be 'revived'.
As discovered by the Vosveteit site, Winamp's homepage at Winamp.com has suddenly changed to a completely new interface, in parallel with the redesigned logo.
"A big change is coming. We're building Winamp for the next generation. It's not only been updated, it's been completely refreshed. The new Winamp software will connect you with your music. your wherever you are," reads the trailer on Winamp's homepage.
Notably, users can now even register to test the upcoming new version of this software, according to information from Winamp's homepage.
.