Spring songs resound throughout the caves and alleys, along with the karaoke voices of a series of amateur "singers" that are always familiar sounds during Tet. It is a symbol of the vibrant atmosphere, for the joyful emotions of closing the old year with many events and looking forward to a new year that will bring lots of luck and joy.
In the middle of the bustling New Year atmosphere with laughter or "soulful" karaoke from a neighbor's party open around the clock, where can you find a quiet space to enjoy your own space? And that's also when you have to rely on technology, a Sony WF-1000XM4 headset to be able to drop yourself back to peace.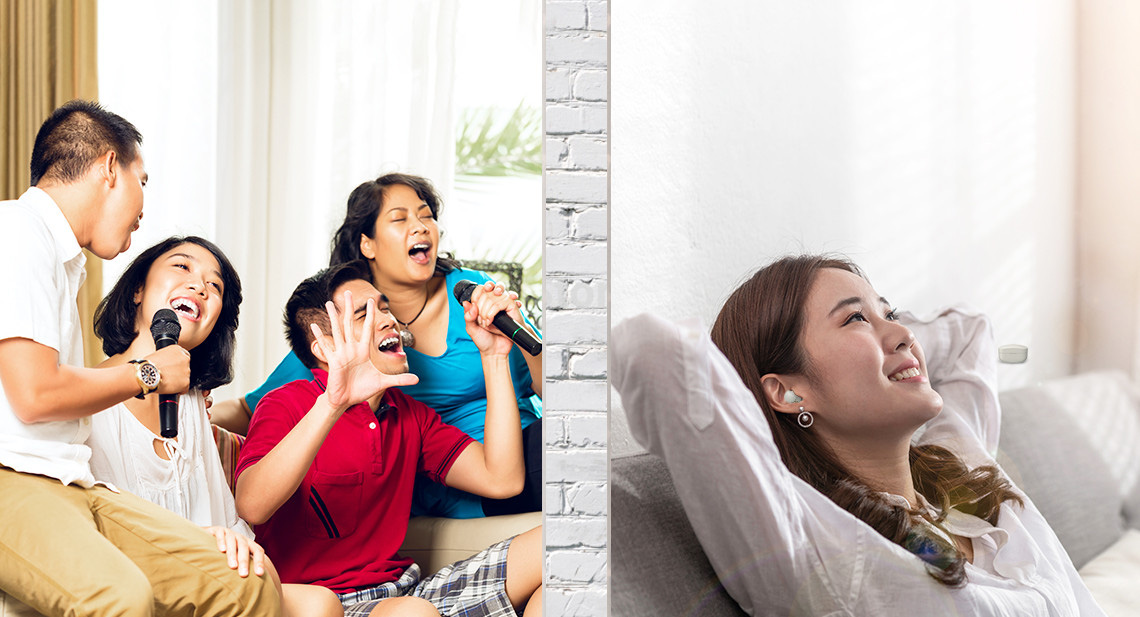 Sony WF-1000XM4 with intelligent noise cancellation provides a relaxing space to fully enjoy Tet.
A special highlight on the Sony WF-1000XM4 to help you overcome this challenge is its "superior" noise resistance. Possessing a design that is not too aggressive, the Sony WF-1000XM4 is a harmonious combination of a mold that fits the ear cavity and a soft elastic polyurethane foam pad that minimizes gaps, not only helping to Wearing headphones is comfortable and easy, but also helps to bring sound insulation and passive noise cancellation to a new level. Besides, the design is IPX4 waterproof, so you can comfortably use it even in the light rain of spring without any worries.
On the other hand, inside each ear of the Sony WF-1000XM4 are two front and rear noise-sensing microphones, which can fully capture environmental sounds, combined with the built-in V1 noise processor, to improve performance. for active noise handling and cancellation, while minimizing power consumption. Even with low-frequency noises, Sony has also calculated and adjusted when equipped with a new 6mm driver, both improving the sound quality when listening and can standardize the noise-canceling signal for other sounds. low frequency range. There will be no more old spring songs or painful karaoke, you can rest assured that "chill" with melodies, or immerse yourself in a blockbuster movie or a favorite book in a space. surprisingly quiet.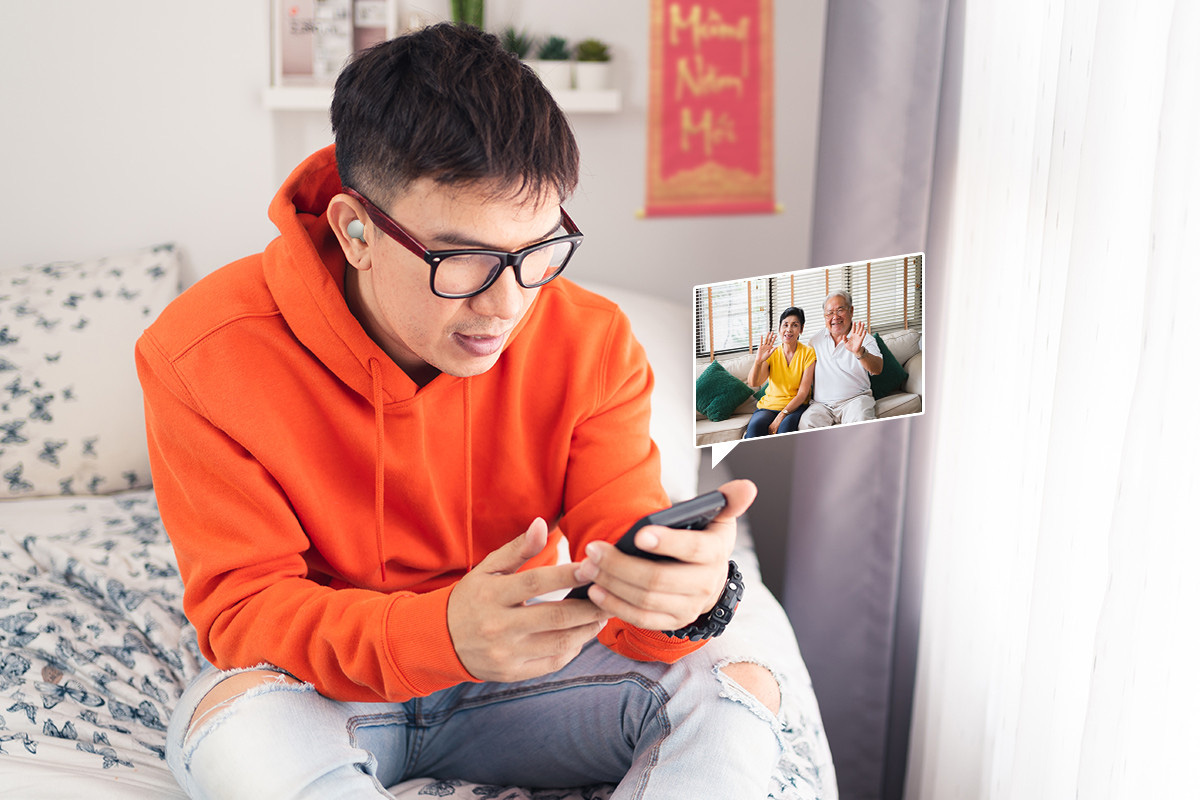 The WF-1000XM4 delivers a natural listening experience thanks to a variety of intelligent features that personalize your experience in any situation.
As one of Sony's trendy headphone models, the WF-1000XM4 owns audio technologies that even hi-end players must fall in love with. As mentioned above, the 6mm driver design and specially stretchy diaphragm make this headset capable of accurately reproducing high-resolution sound in all frequency ranges, including bass. With LDAC audio encoding technology, these headphones easily deliver Hi-res Audio standard sound over wired transmission, which is usually only available on classic wired headphones. Besides, with the combination of AI and DSEE Extreme™ (Digital Sound Enhancement Mechanism) technology, the WF-1000XM4 is fully capable of recognizing and restoring sound in different frequency bands. High is lost due to compression, making the music experience now many times more real and complete.
In addition, the Sony WF-1000XM4 is also equipped with a series of intelligent features, giving you "top of the top" experiences. The ability to automatically stop the music when it realizes that the user is talking and resume playback after the conversation ends, also helps you chat with the people next to you easily without having to remove the headset or reconnect.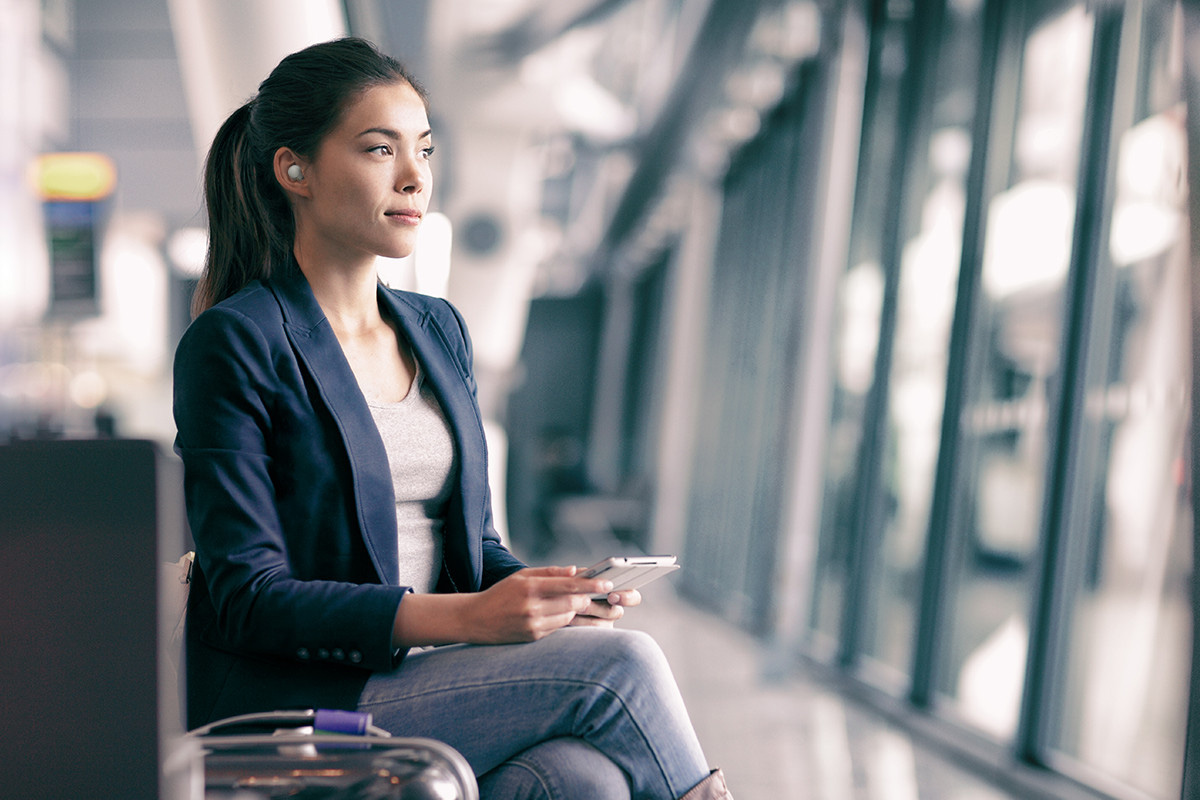 The WF-1000XM4 with smart equalization mode helps you not to miss important announcements on the journey back home at the end of the year.
Not stopping there, Sony WF-1000XM4 is also an assistant to help you send love through New Year greeting calls to relatives and family. Top-notch recording capabilities with a combination of directional microphones and bone-conduction sensors give you the perfect voice to start a call. Not only that, the hands-free mode and strong stable connection make it easy for you to video call without any hassle. And just like that, it was the Sony WF-1000XM4 that spread the joy of the New Year to loved ones, family and friends in the fastest way.
Next to your house, do you have a neighbor who sings karaoke at night, if so, you must definitely buy a set of Sony WF-1000XM4 headphones, otherwise this New Year will be "tense". Not only that, Sony is also having a program "Welcome Tet reunion, chill music" with a discount of up to 1 million VND from January 10 to January 30, 2022 for the Sony WF-1000XM4 headset model to Accompany you to celebrate the Spring Festival. So what are you waiting for without owning this top-notch noise-cancelling product and enjoy the moments of absolute "peaceful" relaxation in this Tet holiday. For more detailed information, please visit here.
.