Tesla CEO Elon Musk recently posted a tweet in response to veteran US automaker General Motors' total electric vehicle sales for the fourth quarter of 2021. According to the Tesla CEO, GM's Q4 2021 sales are clearly There's "room for improvement," which is understandable when looking at the sales numbers published by the Detroit-based automaker.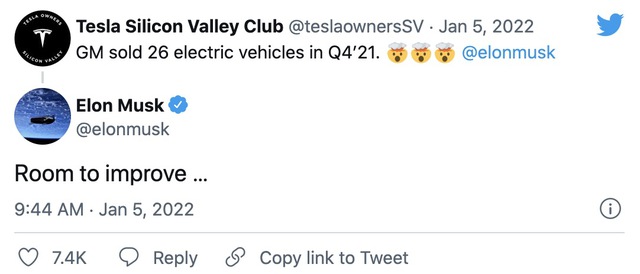 According to General Motors, the company sold a total of 26 electric vehicles in the fourth quarter. Not twenty-six thousand, but only twenty-six. These include 25 Chevrolet Bolts and a Hummer EV pickup.
While it's not surprising that GM's EV sales plummeted in the fourth quarter of 2021 due to the Bolt being recalled and discontinued, sales of a single Hummer EV were still quite surprising. GM itself said that order slots for the Hummer EV Edition 1 were sold out in minutes.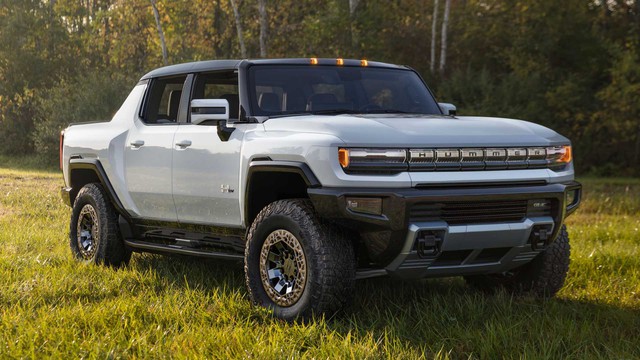 Although Elon Musk's tweet is sarcastic at GM, the Tesla CEO is actually a person with a lot of experience in the electric vehicle market. After all, Tesla is arguably the only company in the US that has succeeded in mass-producing high-end electric cars. Tesla itself also faced many challenges. Musk once admitted that Model 3 production almost killed the company.
General Motors' Q4 2021 results are certainly disappointing, especially as the company is being heavily promoted by the White House as a leader in the electric vehicle market. For example, in GM's Factory Zero opening speech, US President Joe Biden praised GM CEO Mary Barra as the leader of the electric vehicle revolution.
Tesla says it sold 936,172 electric vehicles in all of 2021, reaching 308,600 in the fourth quarter.
Reference: Teslarati
.