According to The Coversation, the explosion in sales of electric vehicles (EV-Electric Vehicle) in China makes many people mistakenly believe that this power will dominate the new technology segment in the future, while other countries can only. follow behind. But the truth is not entirely accurate when China's dream of hegemony in electric cars is not easy.
Many current reports often focus too much on the technological capabilities, output and size of China's electric vehicle market, and ignore many factors when the country wants to "invade" other markets.
The question here is not only whether China will dominate the global electric vehicle market, but also whether the powerhouse will achieve its technological, economic or geopolitical goals with electric vehicles. Are not?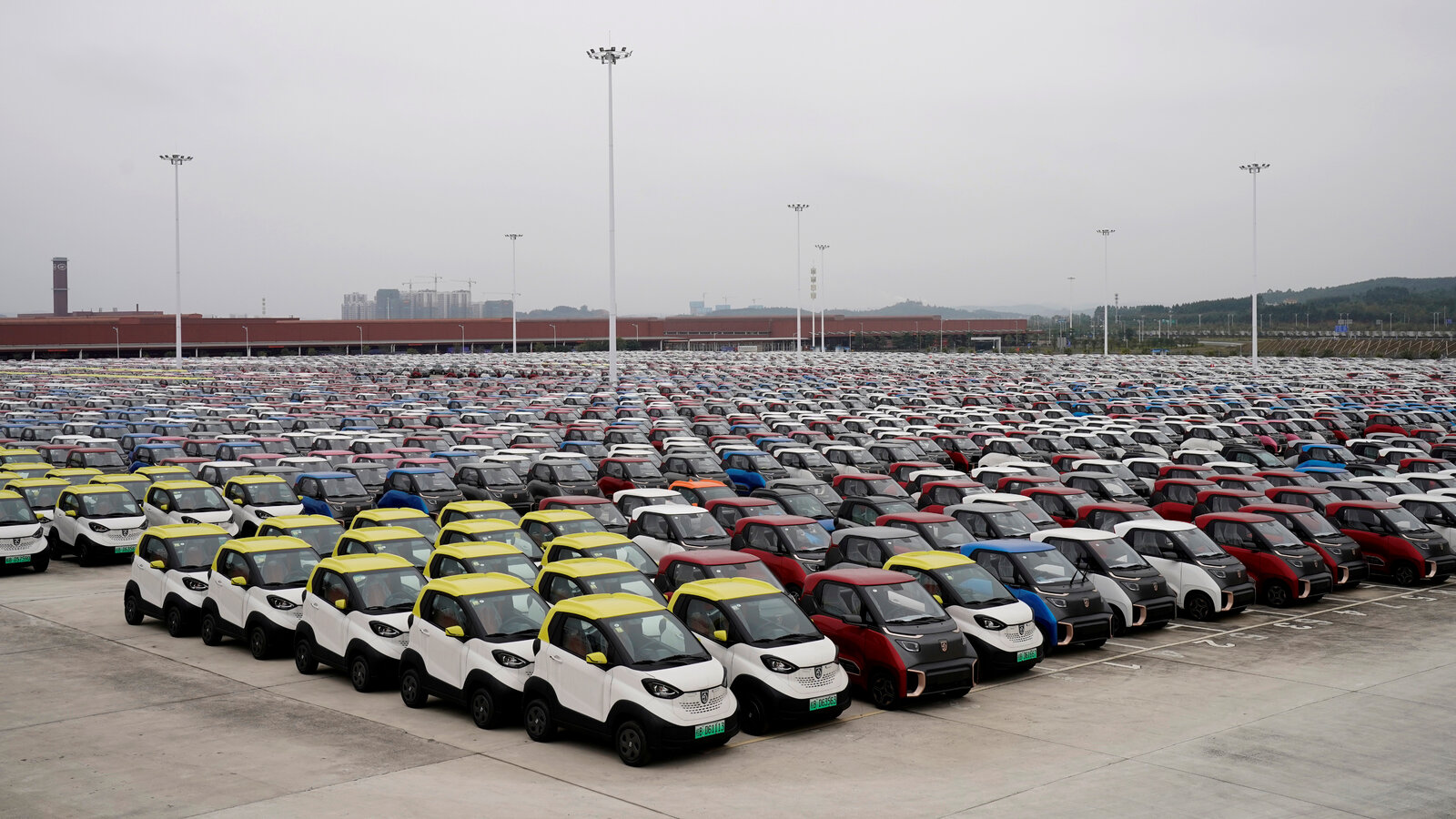 Even if China makes electric cars well, will this product bring real benefits to the world's second largest economy? Will electric cars end the divide between rich and poor based on transportation? Is there an end to traffic jams, and to limit environmental pollution in China?
Difficult to be hegemony
According to The Conversation, electric vehicles can be considered as a typical example of an industrial revolution when combining information technology with reducing greenhouse gas emissions. Therefore, any country that leads the EV segment is considered to have advantages in many aspects, from technical to economic.
Take, for example, the American car revolution of the 20th century. At that time, America's situation compared to China's today had many similarities. The explosion in new technology comes amid both economic and geopolitical expansion.
For the United States, cars are not only a means of transportation in the post-World War II era, but also a symbol of strength, wealth, and economic, social and technological revolution. They are similar to what people see an electric car today for the 21st century.
However, there are many differences between the US at that time and China today. While the US enjoyed the pioneering wave of many auto-related industries and its hegemonic expansion in the 20th century, China did not.
With the status of the winner, the US can spread not only geopolitical influence but also culture and art. It is the so-called "American Dream" that has contributed to the 1.4 billion cars in use on earth today.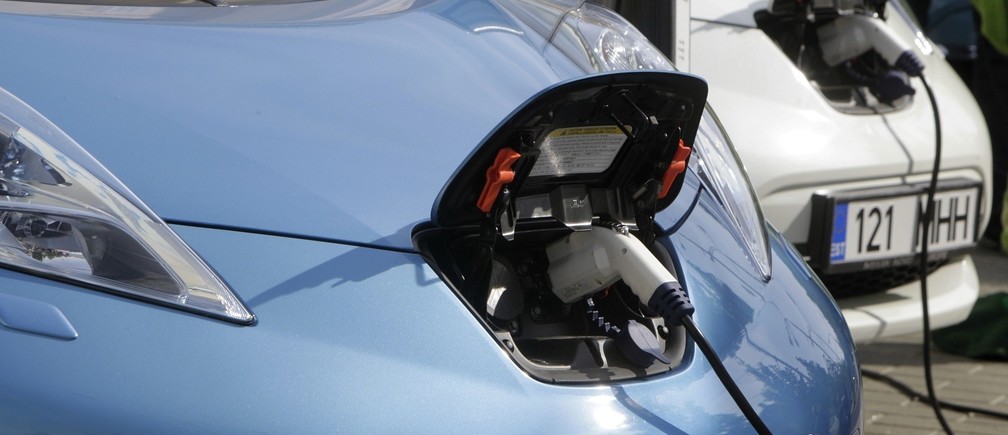 All the riches, new technology or social change are seen through the glass of a car. America has received little competition in expanding its car culture to other countries.
But with China today, the situation of EV development is very different. First, China doesn't have enough influence like the US once had to influence foreign markets, especially in affluent regions like Europe.
To be able to approach the West, China will have to compete with many big players like Toyota, GM, Volkswagen… Not to mention the extremely high standards of the people in front of the revolutionary new product.
In less developed markets like India, Chinese products can compete well, even if they don't resonate in the West. But the bad reputation of "made in China" and the troubles related to geopolitics do not necessarily allow China to dominate electric cars here.
Finally, while the traditional car boomed in a period when oil was abundant and environmental pollution was not a big problem, electric cars developed in the opposite context. Western countries pay close attention to the issue of emissions, and China has not yet fully controlled the standards of EVs when it wants to export abroad.
Not as expected
In 2020, China is only behind the European Union (EU) in the number of electric and hybrid vehicles sold with 1.3 million vehicles and far ahead of the US, which only sold 328,000 vehicles. Tesla rolled into the billion-dollar market in 2019 and has continuously grown since then. The Tesla Model 3 is currently the best-selling electric vehicle in China.
Even CNBC has to admit that China's electric car companies are ramping up production at a faster rate than Tesla did in its early days.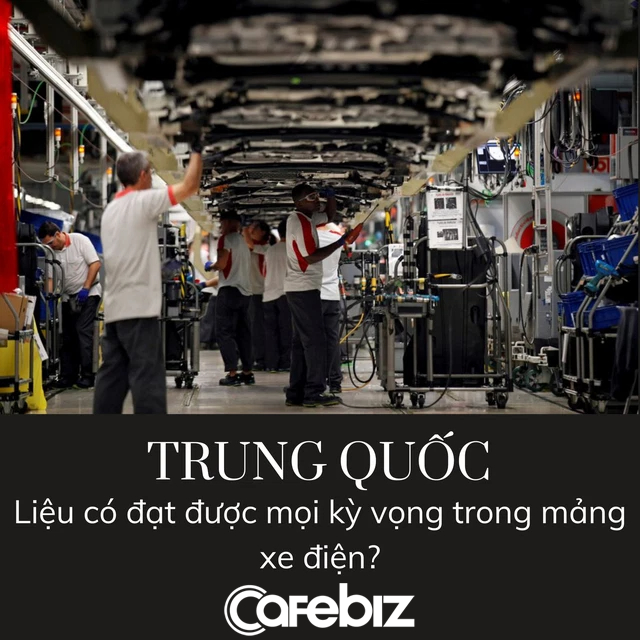 With 500,000 electric vehicle charging stations, five times more than the US, it is clear that China is expecting a lot from EVs, but do they really deliver what the Beijing government wants?
First it is necessary to compare a traditional car with an EV. A petrol car is simply a 4-wheel vehicle with an engine, fitted with additional utilities to serve customers. But an EV includes a complex new technology related to production lines, supply chains, materials…
However, despite their differences, one thing is for sure, they cannot solve social inequality in traffic. Even if the price of electric cars is low, people still divide the rich and the poor and judge each other by the model and price of the car you ride. So the story of electric cars here, although ending gasoline cars, does not change the distinction between rich and poor in Chinese society.
Next, electric vehicles cannot reduce greenhouse gas emissions completely because the process of manufacturing them and recycling batteries is not as clean as people think. These products also cannot combat China's traffic jams without infrastructure development.
Many experts even suspect that China's strong motivation for developing electric vehicles is to spy on people when they use new technology. In 2015, two hackers successfully took control of an electric vehicle during a test. These hackers have controlled the steering wheel and many other systems, thereby highlighting people's concerns about being controlled by the government.
Obviously, China is leading in many ways in electric vehicles when the government is protected and heavily funded, plus a large market to help sales grow. But when a series of auto giants really seriously join the war, whether China will become the hegemon in this industry is still a big question.
According to Bloomberg, the Beijing government is gradually removing support for the electric vehicle industry after a period of protection for domestic businesses. China has announced that it will stop subsidizing people to buy electric cars by the end of 2022 because the car prices are already cheap enough. Normally, each resident will save about 18,000 yuan, equivalent to about $2,823 for each electric car.
Initially, China supported the electric vehicle industry with 3 phases:
-The 2009 – 2012 period: The Government implemented the "Ten Cities – Thousand Vehicles" program to encourage the sale of thousands of electric vehicles in 10 cities each year, through monetary incentives and government procurement.
-The period 2013 – 2015: The central government expands the range of incentives for all buyers, including public transport fleets and individual buyers.
– Period 2016 – 2020: The Government promulgates a roadmap to eliminate subsidies until 2020, implement non-monetary incentives for the sustainable development of the electric vehicle industry.
According to the original plan, the subsidy cuts were set for the end of 2020 but were extended by two years because of the sales slump caused by the pandemic. Without government support, electric vehicles will have to compete on price with traditional internal combustion engine vehicles.
After more than 13 years of incentives, China has become the largest electric vehicle market in the world, accounting for about 50% of global electric vehicle sales. The world's second largest economy has set a target that by 2025, electric vehicles will account for 20% of new car sales, equivalent to 5.4 million electric vehicles sold.
In 2021, this country will consume nearly 26 million cars of all kinds, making it the world's largest auto market.
https://cafebiz.vn/giac-mong-ba-chu-xe-dien-toan-the-gioi-cua-trung-quoc-cho-tien-de-dan-mua-xe-ho-tro-moi- love

https://cafebiz.vn/giac-mong-ba-chu-xe-dien-toan-the-gioi-cua-trung-quoc-cho-tien-de-dan-mua-xe-ho-tro-moi- love
.