If the Galaxy Z Fold3 is aimed at a more advanced customer, then the Galaxy Z Flip3 is the product for Samsung to popularize the folding screen smartphone to a large number of users, because the price of the Z Flip3 is only on par with the regular flagships. usually different. According to the latest statistics from Counterpoint, the Z Flip3 has fulfilled its mission, at least in its home market of Korea.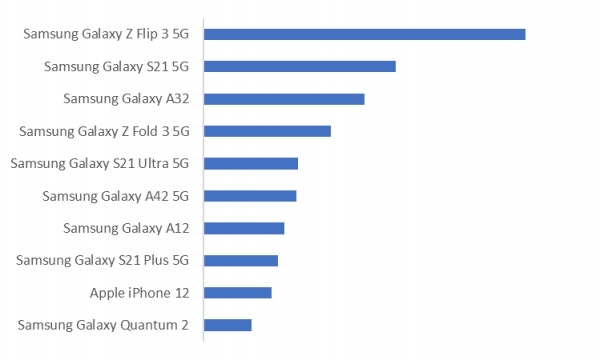 Data from Counterpoint shows that Z Flip3 is the best-selling smartphone in this market, followed by Galaxy S21 and A32, it is worth mentioning that Z Flip3 surpasses S21 by quite a distance. Counterpoint's statistics also show that Samsung's smartphone models occupy almost every position in the Top 10, with only Apple's iPhone 12 entering the 9th position, above the Galaxy Quantum 2. Galaxy Z Fold3 version also ranks in a fairly high position is 4th, on the Galaxy S21 Ultra.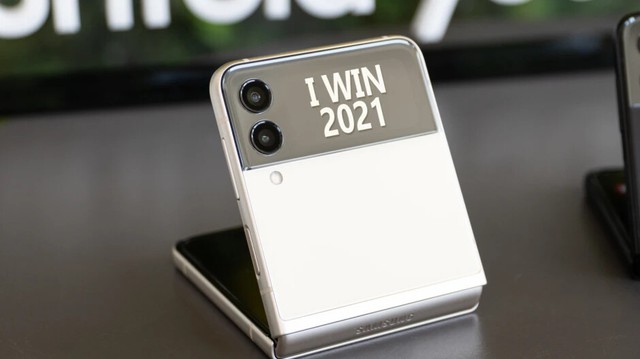 Samsung's dominance in the Korean market is evident in the chart below, showing that 85% of the smartphone market belongs to this company. In particular, LG's withdrawal from the market helped Samsung gain 11% more market share in Q3 2021, while Apple's market share decreased by 5% contributed to Samsung's rise to 85%.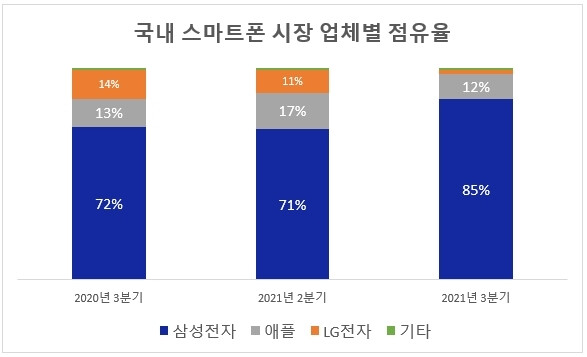 Samsung is putting a lot of faith in its folding screen product line. The company has killed the long-standing Galaxy Note line to focus on folding screen smartphones and has said that demand for these products is exceeding expectations.
Reference: PhoneArena
.