Recently, Samsung held the Galaxy Fan Fest event in Ho Chi Minh City. At this event, in addition to introducing the latest Galaxy S21 FE smartphone (Fan Edition), Samsung also held a fan meeting with young idols who are loved by young people such as HIEUTHUHAI, tlinh, and My Anh.
It can be said that during the past time, Samsung has actively transmitted optimistic energy to young people through many forms and platforms to revive the exciting atmosphere after a long time of social distancing. Samsung has created many positive activities to adapt to each moment such as creative photography experiments, dance challenges, and now when life returns to normal, Samsung has created a warm meeting. It is like a connection between fans and idols. This is considered the first gift of the year that Samsung wants to give to fans.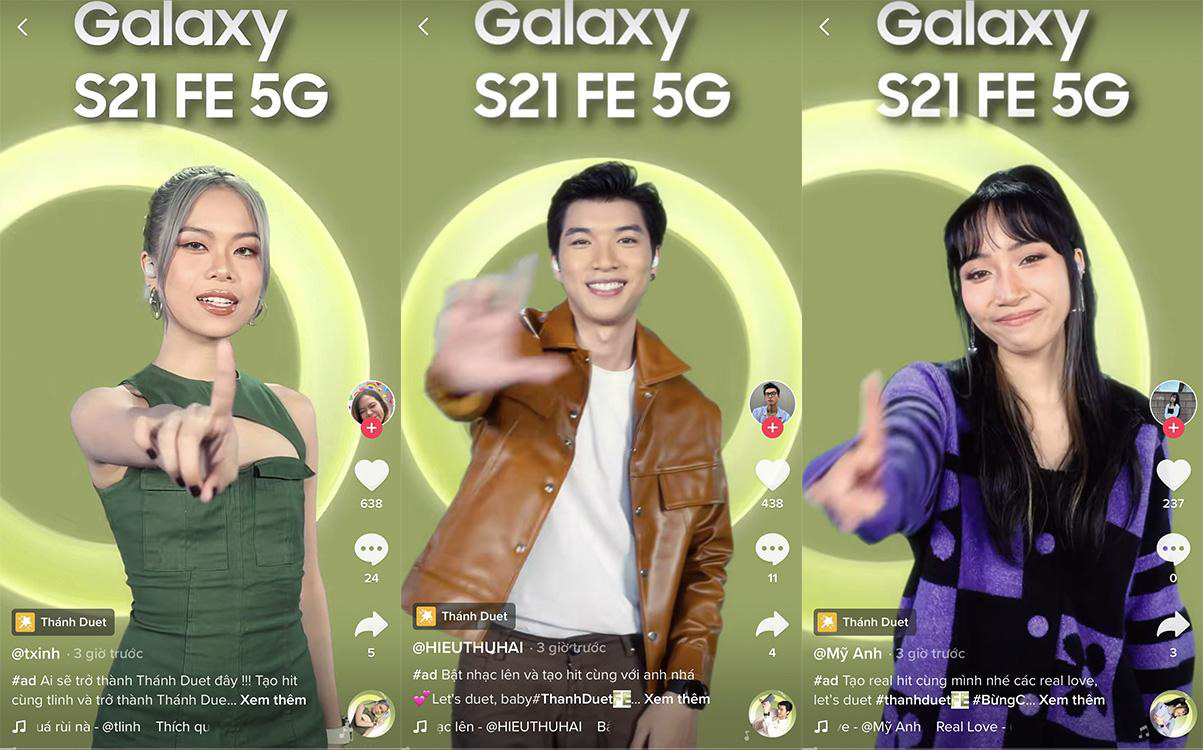 Why is it now that the audience can easily approach their idols, making fandom more popular? In the smartphone age, which can be considered as the era when idol culture in Vietnam has reached its peak, fandom culture combines with online culture, creating a generation of fans with higher intellectual and healthy people. stronger and help open up new possibilities for GenZ talents to further develop themselves. Gradually, the idol culture movement became more and more vibrant thanks to the cool duet videos of young people.
Each idol has a different fashion style and different musical taste, but the most common thing is that they all have hits that make fans memorize and sing along smoothly.
If t Linh is known for her unique hip-hop music style when she is one of the youngest female rappers today, My Anh is no less competitive with her own unique music taste, she conquers the hearts of the audience. with R&B music with extreme 'western' melodies written on Vietnamese lyrics to create a unique combination. Besides, HIEUTHHUHAI impresses with a new rapper model: a good boy with a bright appearance, a warm and sweet rap voice, this alone is enough to make the underground fangirl community more and more crowded.
It is known that Samsung has "teased" the fans by revealing the faint "hearing" sentences displayed on LED billboards placed on the streets of the city center, making idol fans eagerly wait. wait for the next revelations from Samsung.
In order to please the fans, in addition to the face-to-face idol meeting, which has significantly shortened the distance between fans and idols, now Samsung also promotes the spirit of parallelism, bringing fans closer to each other. young idols by Samsung organized a challenge Saint DuetFE to help GenZ compete with young idols like HIEUTHUHAI, tlinh and My Anh.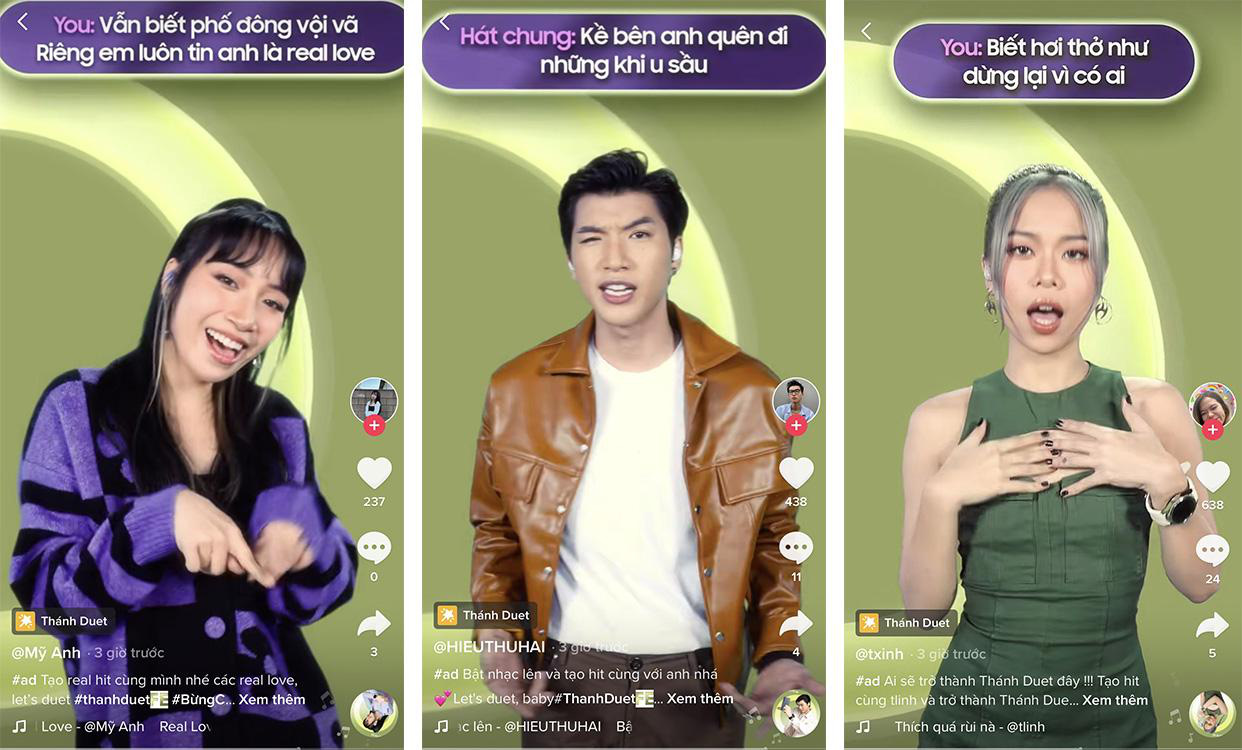 This time with the Saint Duet challenge, the rules are very simple. Create real hits with Real Love My Anh, Turn on Music and create hits with HIEUTHUHAI or duet Thich Qua Rui Na with tlinh, attendees can freely choose their own strengths as well as their favorite idols to perform. present challenge.
Next, select the 'share' button and select 'duet' to find the ultimate Effect "Holy Duet". To capture your voice, you just press the Unmute button and then record and duet the ultimate duet with the idol. Once you've chosen the best recording, upload the video to Tiktok in public mode with the Hashtag #ThanhDuet #GalaxyS21FE #BungNhatFan.
This is not only an opportunity for you to show your 'inner power' voice to see if you have a good time with your idol, but also have the opportunity to receive attractive gifts from Samsung:
– 03 Saint Duet prizes: 01 Samsung Galaxy S21 FE 5G 128GB phone worth 16,990,000 VND and a chance to duet directly with HIEUTHHUHAI, t Linh or My Anh for 03 versions of Duet with high creativity and interaction (view + like + comment) voted by Samsung.
– 06 Bung Chat Fan prizes: each prize is 01 Samsung Galaxy Buds2 headset worth VND 2,990,000 for 06 candidates with high quality and high interaction (view + like + comment) voted by Samsung
The Duet Challenge will take place from January 5 to January 11, 2022. GenZ friends quickly schedule to shoot yourself a great product right away.
.