From zero….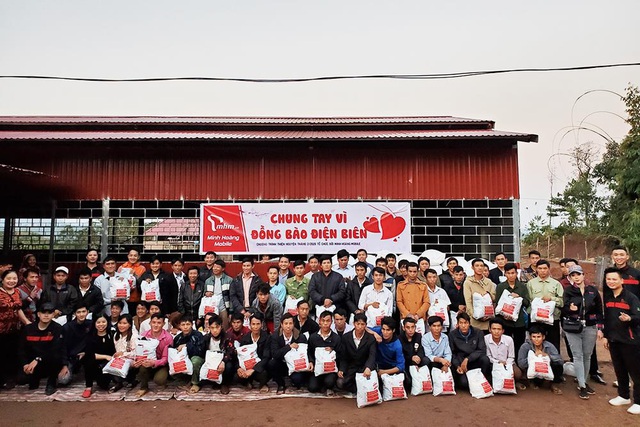 Many years ago, the situation of fake goods, poor quality goods … appearing on the mobile device market in general and smartphones in particular was always a "hot" issue attracting public opinion. Phone models that are sold at too high a price compared to the common ground with poor after-sales and warranty regimes have a significant impact on consumers. Not only that, some genuine phone products such as iPhone, Samsung … are always available in Hai Phong market quite late but the price is also relatively high.
Faced with those problems, young people who love technology with the desire to change the mobile device retail market in Hai Phong have built and developed a system of stores specializing in providing and distributing public products. technology ensures both quality, price as well as long-term warranty, and Minh Hoang Mobile was officially born.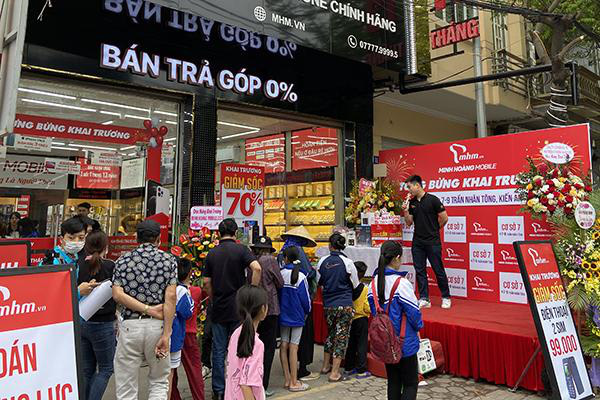 Like many other businesses in its infancy, Minh Hoang Mobile started from scratch with challenges from the market, competitive pressure from competitors and unpredictable risks. Every stumbling block in the early days of establishment seems to have turned into a great source of motivation, helping the Minh Hoang Mobile team to have more will and determination to build an "empire". strong, reaching out to be on par and able to compete with the "big guys" in the market.
With the business motto "Customers are relatives", the people who laid the first foundation for Minh Hoang Mobile always want to bring customers the best experiences, the ultimate goal is joy, the trust and support of dear customers.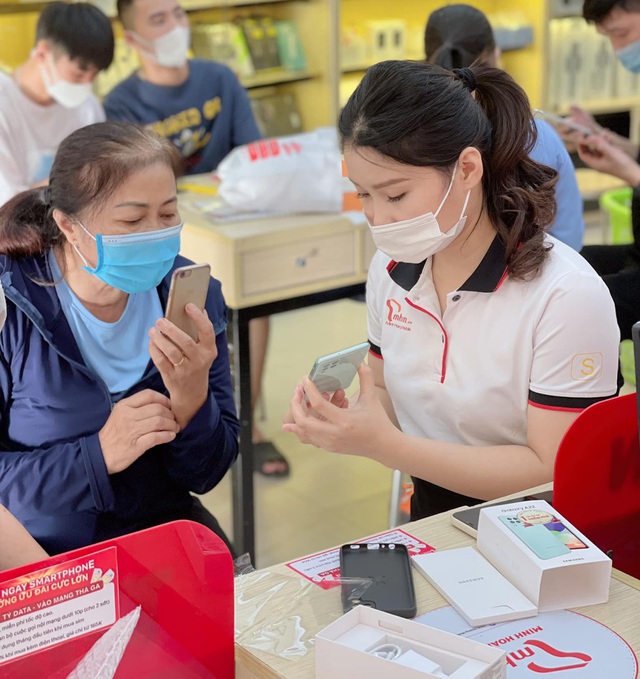 With the criterion of always putting the customer's position first, the staff is well-trained, always attentive and dedicated, Minh Hoang Mobile is increasingly receiving the trust and support of the customers. consumer island in Hai Phong, is a definite must-visit address when there is a need to purchase and repair technological equipment.
System of 9 Minh Hoang Mobile facilities – Affirming a solid position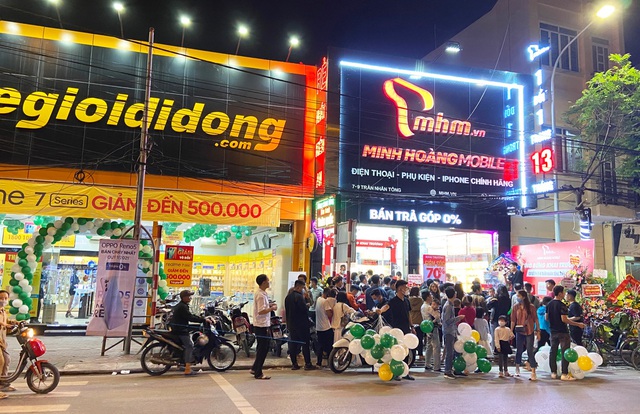 Minh Hoang Mobile system was formed and developed from the children of the port land, always wishing to devote and contribute to enriching their homeland. Therefore, from a small shop located on Da Nang street, after 10 years of development efforts, Minh Hoang Mobile has grown up with 9 branches covering most of the districts in Hai Phong city. Room.
Every branch opened is the enthusiasm of Minh Hoang Mobile team with unchanged core values, operating with the principle "Customers are relatives", wishing to bring a prestigious address, providing quality products, serving consumers in Hai Phong in the most thoughtful and dedicated way.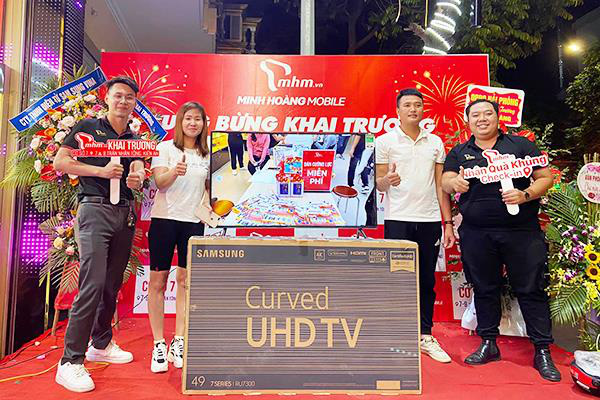 At weekends or major holidays, branches of Minh Hoang Mobile system always organize attractive discount programs in "golden" time frames to give users the opportunity to own electronic models. phones, laptops or technology accessories at extremely favorable prices. In addition, there are programs to replace batteries with 50% off, glass pressing down to 40%, genuine accessories with up to 50% off held weekly, attracting the attention of many customers.
After more than 10 years of establishment and development, Minh Hoang Mobile system has always been a prestigious address trusted by Hai Phong people when there is a need to purchase technology equipment for entertainment and learning. practice.
For any information please contact:
Minh Hoang Mobile – Customers are relatives
Hotline: 1900.2239
Fanpage: https://bit.ly/3wrDMvT
Website: https://mhm.vn/
Minh Hoang Mobile – Genuine authorized distribution system for phones – laptops – accessories
Facility 1: 147 Lach Tray, Ngo Quyen, Hai Phong | 08.9999.8886
Facility 2: 207 Da Nang, Ngo Quyen, Hai Phong | 0986,319,829 VND
Facility 3: 551 Hung Vuong, Quan Toan, Hai Phong | 0983,763,977 VND
Facility 4: 29B District Doan, Nui Deo, TN, Hai Phong | 0848,965,999 yen
Facility 5: No. 10, Group 1, TT.An Duong (Near Cau Re), Hai Phong | 0977.086.346
Facility 6: 218 Tran Thanh Ngo, Kien An, Hai Phong | 0888.6666.50
Facility 7: No. 9 Tran Nhan Tong, Kien An (6 Quan Tru Crossroads), Hai Phong | 07777.9999.5
Facility 8: Village 9, Trinh Xa, Thien Huong, Thuy Nguyen, Hai Phong | 0764.966.966
Facility 9: 266B Tran Nguyen Han – Le Chan – Hai Phong| 037.43.88888
.