Facebook is by far the most popular social network in the world. But in recent years, Facebook's ownership has been greatly eclipsed by one name, TikTok – a video social networking platform from China, with a user base that has reached billions.
And it is not natural that TikTok has this achievement.
In TikTok's algorithm, there are four main goals, which are interpreted by parent company ByteDance as: "User Value", "Long-term User Value", "Creator Value", and "Creator Value" of the platform". Those 4 goals, step by step, create the most successful video platform in the world, helping them build an entertainment product that is… addictive.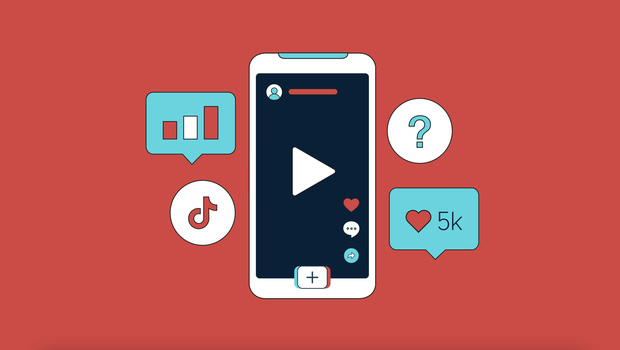 TikTok – an application developed by the ability to… addictive
An app that knows "mind reading"
If you are among those who are using TikTok (statistically over 1 billion), you will not find it strange how TikTok has become the cultural center of youth, and more broadly, of the internet. With an endless stream of videos, TikTok sets itself apart from all other social media platforms. Instead of being a means of connecting users, it gradually becomes an entertainment medium that is hard to replace.
TikTok succeeded where other short video platforms failed, in part because it was so easy to use. TikTok gives users a ton of music to dance to, and plenty of memes to role-play, instead of giving them an empty space for pointless creativity. But not only that, for those who don't want to be creative on their own, TikTok really does a good job at "reading" our interests and directing us to what we care about most, whether what you like is finance, an artist. some famous artist, or even… sex.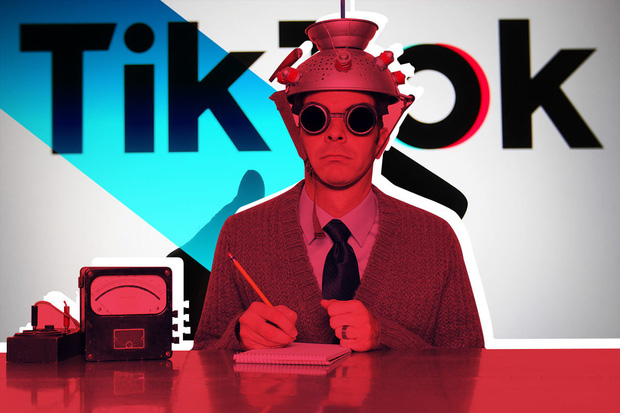 TikTok owns an algorithm that is said to be "magical", because it reads customers' minds
In "TikTok Algo 101" – a document about TikTok's algorithm produced by its engineers in Beijing, they openly shared about their video recommendation system. Accordingly, the application will take into account many different factors, including the number of likes, comments, information such as captions, background sound, and hashtags.
Outside analysts are also trying to decipher TikTok's algorithm, as a recent WSJ article suggested that the app relies heavily on how long you spend watching a video, and then directs you to videos. different and make you unable to stop. It can create a rather dangerous process for young people, push them into an extremely time-consuming loop and even contribute to the promotion of harmful content (such as suicide, self-harm) – which is TikTok claims to be making efforts to remove as well as prevent.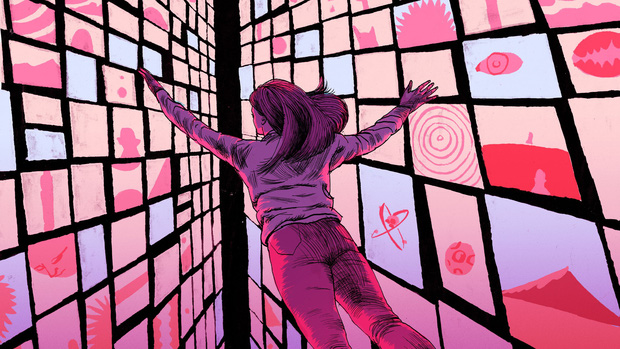 TikTok's ultimate goal has always been… to attract more users
The document explains that in pursuit of the "ultimate goal" of attracting more users, TikTok has chosen to optimize the two algorithms they have: "retention" – that is, making users return, and optimization. "time of use" advantage. Simply put, TikTok, wants to keep you for as long as possible, with an experience that can be called "addictive". It recalls a once-criticized concept of mass media. As David Mamet wrote in 1998 about "summer degrading movies": "Audiences come to theaters to watch movies of poor quality mainly because they are not satisfied with their previous experience, and are forced to repeat the behavior."
Criticism of "threat to society?"
For analysts who believe that TikTok's suggestion system can pose a threat to society, it seems that TikTok's documents also implicitly confirm this suspicion.
"TikTok's system shows that video time is of the essence. The algorithm will make users addicted, instead of actually giving them what they want" – Guillaume Chaslot, founder of Algo Transparency, an organization that studies the algorithm of social networks and its negative effects on users, especially children.
"I think the idea of ​​TikTok's algorithm disrupting children's lives is pretty crazy." – Chaslot commented. "For every video viewed, TikTok will get a piece of information. After a few hours, the algorithm will turn a child's musical taste, its aesthetic taste, even its mood, its likelihood of being involved in bad. accident and more sensitive information. The more you know, the greater the risk that such information will be used against the child. Moreover, the information obtained can make the child more and more 'addicted'. use TikTok more".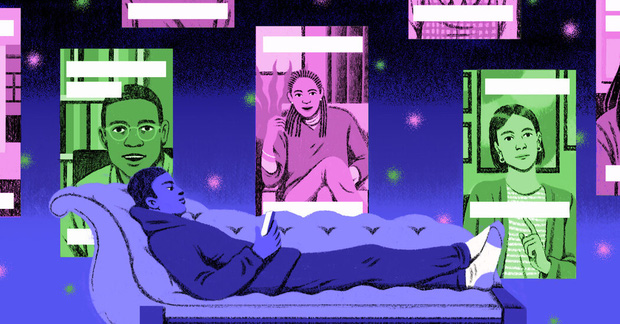 TikTok will listen and collect all information from users, just from video viewing habits (Illustration: Claire Merchlinsky)
"TikTok Algo 101" explains viewing duration is not the only factor. TikTok actually uses many other equations such as user ratings of videos, both in terms of likes and comments. "The scoring system for videos is based on an equation, then returns the user with the highest-scoring videos" – mentioned document.
"For example, a user likes a certain type of video, but if he constantly has to watch it, he will soon get bored and leave. That is, the total value generated by this user with the same type of video is lower. compared to individual videos, because repetition will be boring.To solve it, the app will break down the value, adding other data like 'this author has watched' or 'similar tags' . The boring problem will be solved by data dispersion".
In addition, the document also reveals that one of TikTok's goals is related to the "monetization of creators". That is, videos that make money will be prioritized, not simply a matter of entertainment. According to Julian McAuley, a professor of computer science at the University of California San Diego, TikTok's recommendation system is actually "quite traditional", with strengths from AI and "a huge amount of data from users", not just an algorithm.
"Many people think TikTok's algorithm is something magical, but what I see is actually quite ordinary." McAuley commented.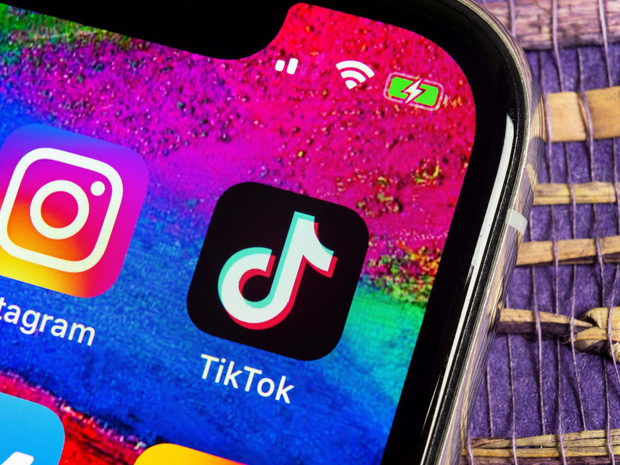 The data TikTok collects is too extensive, and it's controversial
And indeed, the document sheds some light on some of the problems with TikTok's recommendation system, which is often described by tech companies as something very elusive to critics and regulators alike. logic, but actually it's mostly a problem that the average user can understand. For example, in a Facebook-related document provided by the WSJ, it says that this social network values ​​divisive comments to spread content. In fact, it is not too different from TikTok's algorithm, as the document reveals.
TikTok's tech concerns become more troubling in the US. Former President Donald Trump issued a bill to ban this application in August 2020, with a warning about the danger from the huge data block that TikTok is holding. However, the ban was later rescinded when President Joe Biden was elected. However, Trump's basic concern is related to the fact that the data is too broad – that is, a lot of information is sensitive and can affect national security (although there is no evidence to confirm this). there). And the second is about TikTok's ability to censor, regarding politically sensitive videos.
In fact, the fact that TikTok tracks users' lives is nothing new. In a report, it can be seen that TikTok's content moderators not only have access to public videos, but also content sent to friends, or videos uploaded to the system but in a bad state. private state. This is what sets it apart from many other apps, such as WhatsApp.
In general, concerns about sensitive issues that TikTok can cause mainly depend on the trust and analytical ability of users. However, one thing is very clear about TikTok's algorithm: it immerses people in it but it is very difficult to get out.
.