Wu Kaisi shared that his parents said he was a disgrace to the family. He repeated his parents' words: "Being famous for collecting scrap is as embarrassing as being famous for running on the street naked."
In 2014, Wu first became known in China after he made the 1,800 km trek from Guangzhou to Chengdu with only a pair of slippers. But it was scrap collection that became a livelihood and somewhat made him famous throughout China.
One of the reasons why Wu attracts so many people's attention is because he is a young college graduate. His resume does not seem to be suitable for a person who collects "garbage" for a living. Six years ago, Wu graduated from the law school of the prestigious South China University of Technology in Guangzhou.
"My parents wanted me to be a civil servant working in the system, like many parents in traditional northern Chinese families," said Wu.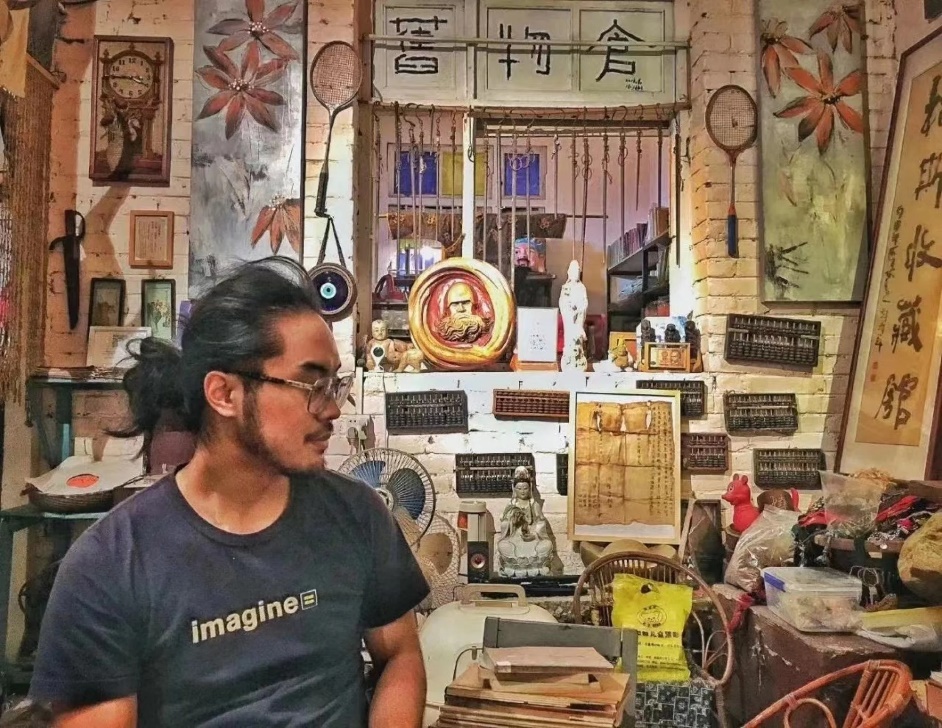 Wu's passion for collecting secondhand became a business. Photo: Wu Kaisi.
Instead, Wu is often seen digging through piles of junk or hunting for "treasures" at flea markets near his home in Guangzhou every Saturday morning and Monday night.
But this is not just how he makes money. He is trying to rebuild the Chinese culture, which accepts and embraces the secondhand trade, like flea markets and garage sales that flourish in other countries. other in the world.
Passion "germinated" from a vacation
Wu's passion for collecting scraps and secondhand goods was sparked by a two-month trip to the US during his senior year of college.
Wu recounts that he doesn't have to pay for accommodation because he can stay at the airport, bus stop or park. Since he has a backpacking plan, finding a laundromat is difficult. Therefore, Wu turns to the local flea market to buy the necessary things at super cheap prices. These items can be thrown away when they get dirty.
Wu was amazed at how America's second-hand markets have developed. He began to wonder why he didn't come across the same thing in China. "I have lived in China for more than 20 years and know nothing about flea markets. There is almost no information about flea markets on the Chinese internet," explains Wu.
Upon returning to China in 2015, Wu began searching for flea markets in Guangzhou, where he lived. However, the most recent ad he could find was from 8 years ago. One person said that the market was closed.
Instead of getting discouraged, Wu began to expand his search. He found 30 unofficial locations, such as behind a hotel, or near a bus stop. In the end, Wu discovered dozens of relatively lively flea markets in Guangzhou.
Wu shared that he got goosebumps all over his body when he first saw the flea market. He immediately immersed himself in the market as if he had a magical attraction.
Wu grew up in a low-income family. Most of the items in the house are second-hand. He admits that used equipment often has problems. But those inconveniences become memories reminding him to live frugally. They also contribute to his special relationship with flea markets.
During his senior year at university, Wu developed a hobby of collecting second-hand items after spending time visiting the markets in Guangzhou.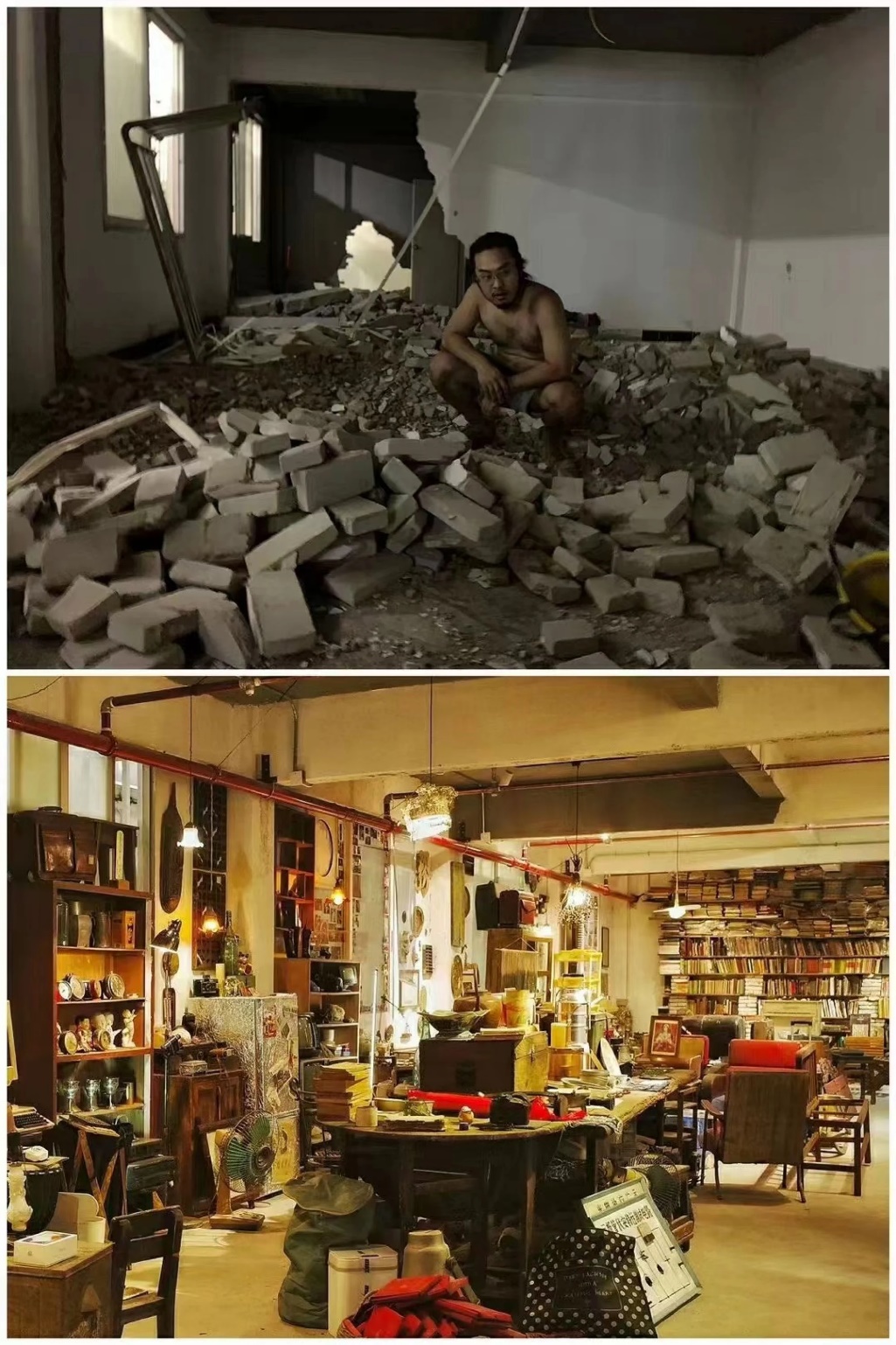 Before and after Wu renovated his shop. Photo: Wu Kaisi
From a collector, he turned to selling items for a living after graduating.
"I was hesitant to sell at first," says Wu, "but as time went on, I realized that 'see is received'. I have become more comfortable selling items."
Now, his hobby has turned into a fruitful business. He usually earns between 10,000 and 15,000 yuan ($1,500 – $2,300) a month.
The garage, called "Yongxu Secondhand Warehouse", is located in a commercial district of Guangzhou and is open to the public. To prevent people who don't really love second-hand items, people need to pay a 9 yuan ($1.40) fee to enter the Warehouse.
Opportunity to expand knowledge and meet many people from work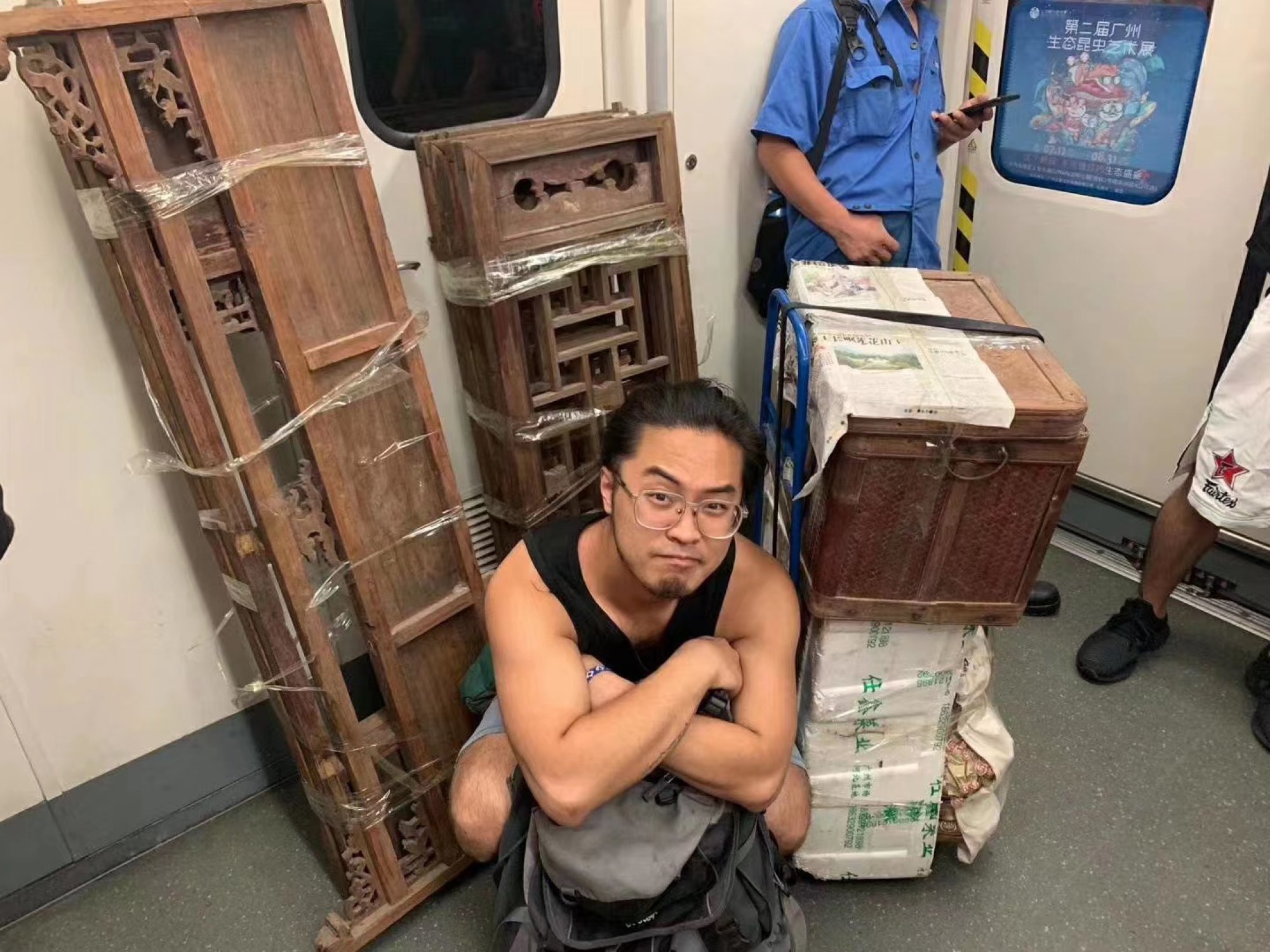 Wu said that just by looking at him, he can tell what items are valuable. Photo: Wu Kaisi.
Work has allowed Wu to meet many people and listen to many interesting stories over the course of 7 years.
He recalled the time he bought a mail bag from a woman named Zhu Min. The bag contains the letters she received as a child until adulthood. It's like looking at a part of someone's life.
Wu shared a letter on his social media platform. And then by chance the woman surnamed Zhu discovered the letter. Ms. Zhu then contacted him to ask if she could buy them back.
Wu invited her to his shop and returned the letters without charge. Wu said he enjoys collecting the letters but never sells them. "These memories are priceless and cannot be measured by money," Wu said. "It is a great blessing that I was able to return them to their true owners."
Faith in the right path chosen
Many people come to Wu through his popularity or recommended by friends. Some even invited Wu to their homes to sort through the belongings of recently deceased family members. This is considered bad luck in Chinese culture.
"I think death is the most natural thing in the world, and I don't mind taking those," Wu said. "There's a relic, a tombstone, and even an urn in my collection."
Wu collects items based on their materials, craft techniques, designs, and history. He said that after years of practice, he can distinguish which items are valuable within 3 seconds. In addition, he also collects objects based on the emotions they bring.
He also hunts for everyday life items, rummaging through trash and scrap bins to collect necessities such as shirts, socks, shoes, shampoo and soap. He claims he hasn't bought any new clothes since his senior year at university.
"Hundreds of thousands of second-hand items have passed through my hands over the past seven years, and if there's one thing that I treasure most, it's always the next one because it makes me hungry to explore," says Wu.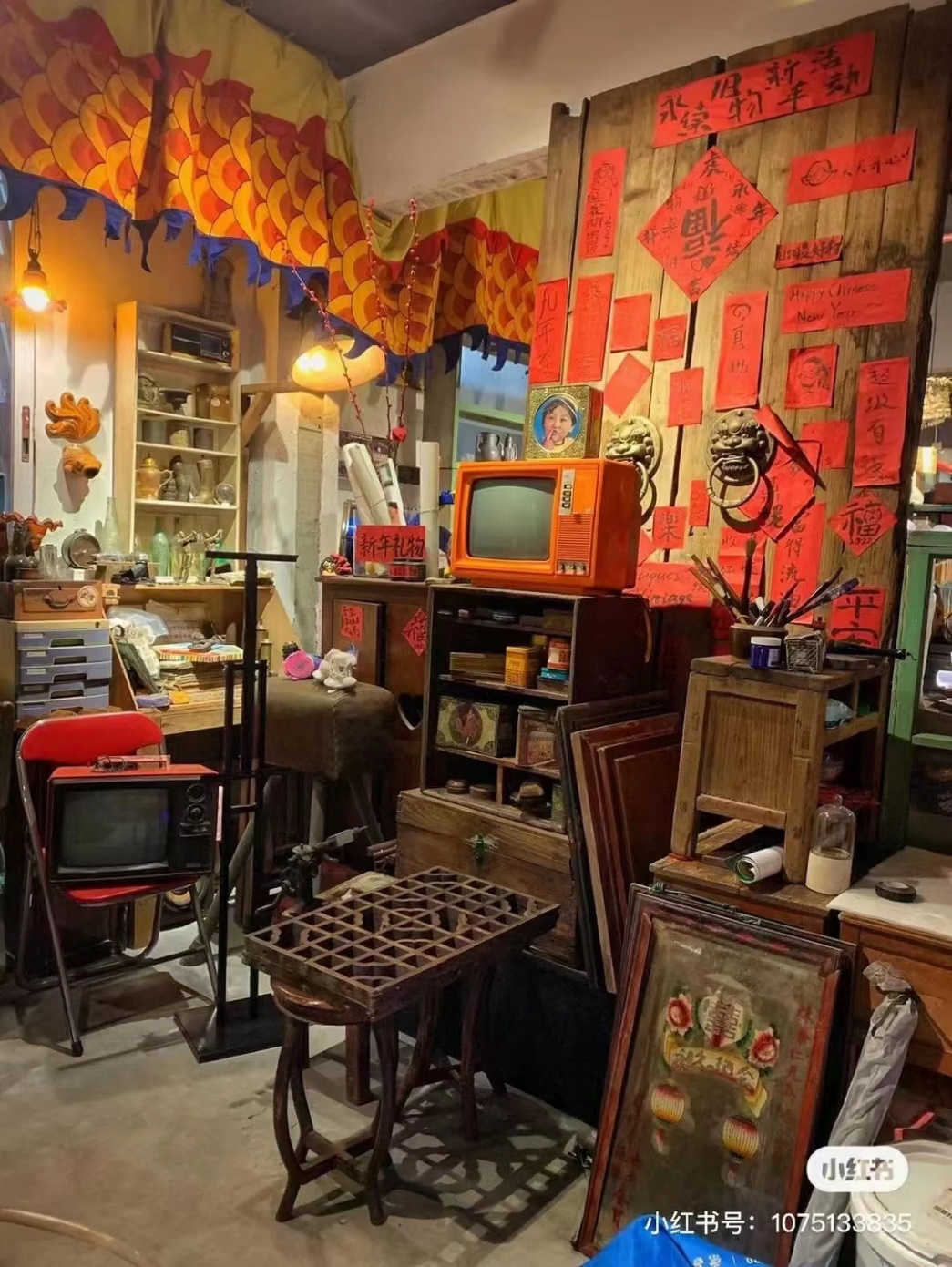 There is a special nostalgia in old items. Photo: Wu Kaisi
Wu's dream is to visit flea markets around the world and learn from other countries how to develop the flea market culture in China. He believes that the used goods market in China is still in its infancy.
In Wu's view, what he's doing is more than just a pastime and he hopes the culture can flourish. He believes it will benefit the whole country. He explained that China has many poor people who need cheap goods.
Although Wu's parents may not approve of his choices in life, this young businessman is confident that he has found the right path.
According to SCMP