A few years ago, smart home was the story of developed countries such as the US, France, Germany, etc., now, many Vietnamese brands have stepped into this segment, even researching and developing products (R&D) by themselves. from start to finish. One of them is Lumi Vietnam, a smart home solution of 3 alumni of Hanoi University of Science and Technology.
Born in 2012, when smart home was still a relatively unfamiliar field to Vietnamese people, until now Lumi Vietnam has been one of the top 3 smarthome brands in Vietnam, next to Xiaomi and BKAV.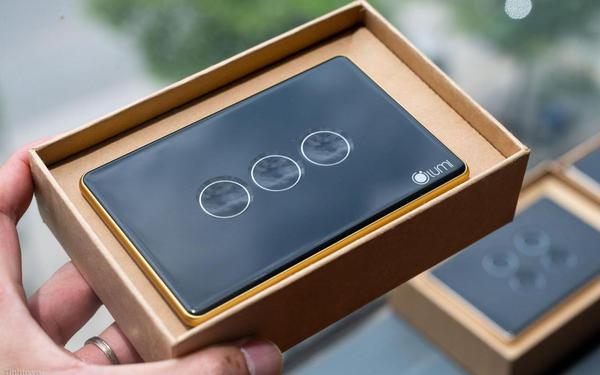 At the 10th anniversary of the establishment and the announcement of the re-branding, Mr. Nguyen Duc Tai, CEO of Lumi said that the business has built an ecosystem of 65 smart home products of all kinds, serving more than 40,000 customers. and covers a wide range of projects from houses, villas to apartments. Lumi's solutions are even exported to many countries around the world such as India, Israel, Thailand,…
CEO Nguyen Duc Tai revealed a special feature at Lumi that every year the company spends 14-15% of its revenue on R&D activities. The R&D team is also an overwhelming force, accounting for 40% of the total number of employees.
"Lumi chose to research and develop products by Vietnamese engineers. Without R&D, we are in fact still standing outside the revolution. Without a core of fundamental research, it is difficult to inherit. and grow, always follow or follow"Mr. Nguyen Duc Tai, CEO of Lumi Vietnam shared during the event.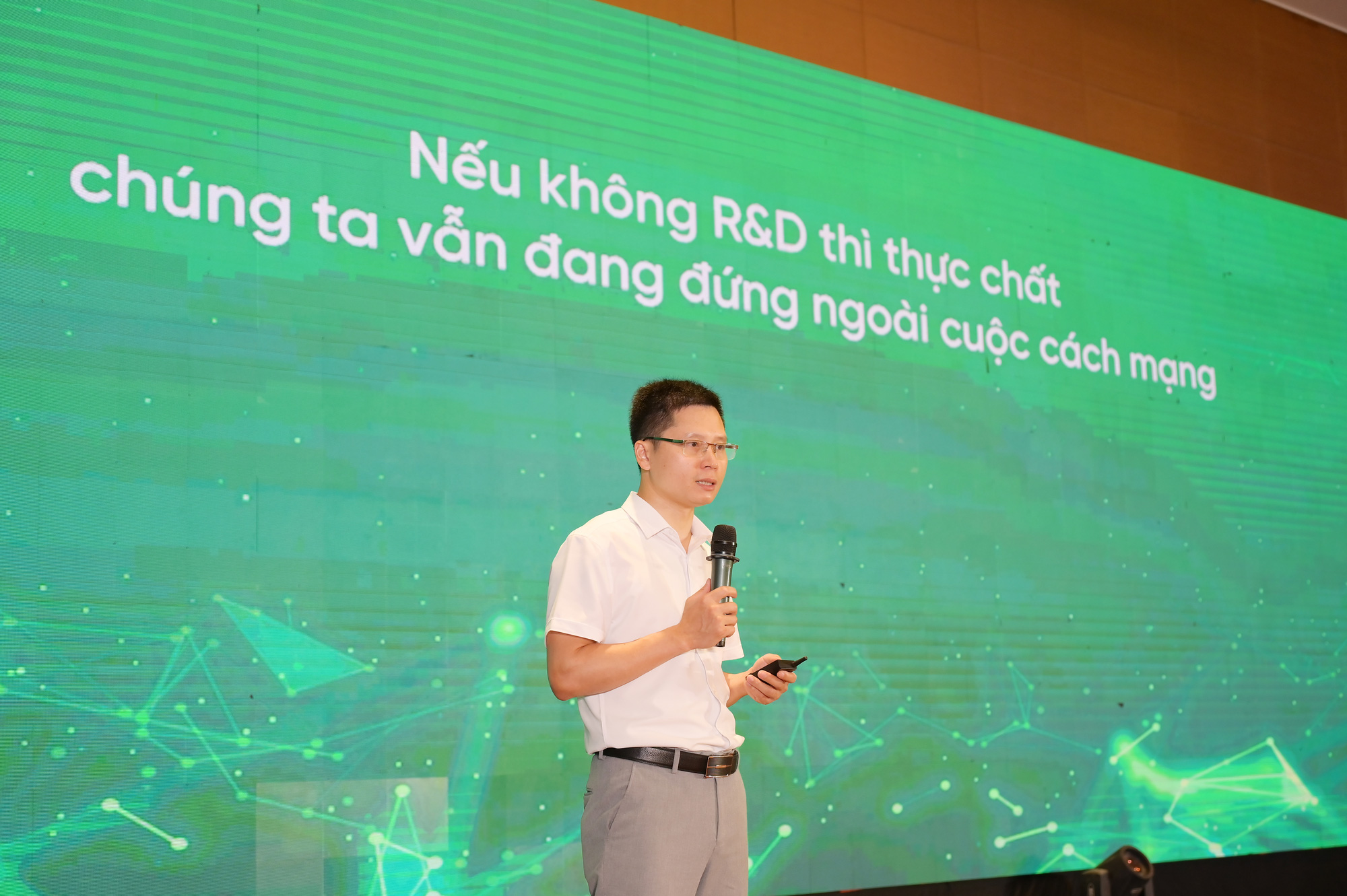 Lumi Vietnam CEO Nguyen Duc Tai at the event.
Recalling the early days of establishment, CEO Nguyen Duc Tai said that the product was born as a result of research by him and 2 other friends, 3 former members of the Hanoi Robocon team in 2008. From a 25m2-wide motel room. On the rooftop of a household, they both live, live, and study and work.
In the period 2010, 2011, when capacitive touch technology exploded and made a strong impression on Vietnamese customers, the three men worked together to produce a touch switch that could be turned on or off by just touching. . This is also considered the foundation product of the future Lumi smart home.
"But after finishing the switch, we realized that just touching to turn it on and off was not very good, so we thought about adding a remote on and off feature via the control."
"Incidentally, during some research on companies selling smart homes in the Vietnamese market, we found that our products are gradually approaching them. There are also touch switches, also remote controls, The only difference is that they control it via an app on their phone.To do like them, we designed a central controller, which acts as the brain connecting the devices.So the product evolved into smart home"CEO Lumi recalls.
However, not every product can be sold immediately. Mr. Tai said that it took the team 2 more years to continue to perfect more features, designs, packaging, … This is also a difficult time because the revenue is not yet available, but the startup still has to continue to operate, continue to research and produce.
"Now that I think about it, I wouldn't dare to do it"he laughed. "We had to try to manage each meal after the money raised from family and friends poured into the startup. Then we also took on unrelated projects such as designing the electrical system for the station. pump, coal mine, cement factory, seaport to have money to continue reinvesting".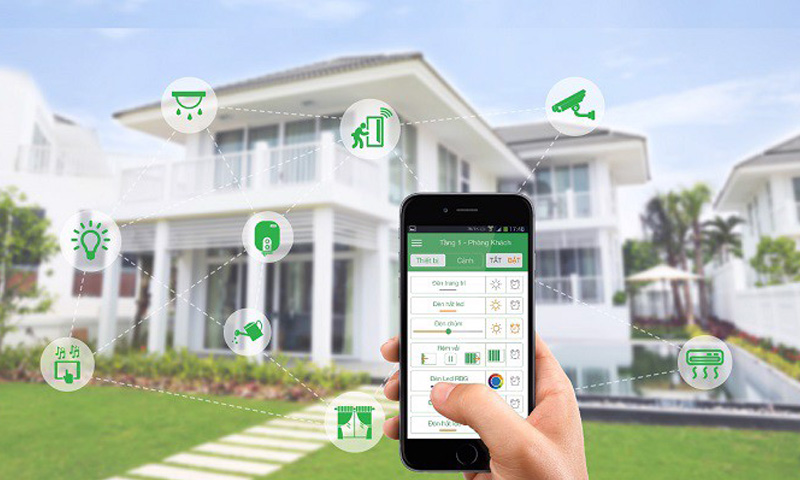 By 2014, the final product was officially launched. New brand, few human resources, the founders themselves go to sales.
CEO Lumi said that within a year, he personally rode his motorbike to meet architects, interior companies, who have the same target audience to introduce products. Every day he set a goal to meet 6.7 people, so in more than 1 year, the number of customers he met reached more than 1000. Even though only about 10% decided to support the fledgling product of the Vietnamese people, that was already the case. enough.
"Maybe they don't buy to use but buy for commercial display. Gradually the product has a foothold, the startup mobilizes small investors to pour capital, and by 2018 we have reached the breakeven point, maybe I can turn my own capital."
Also in 2018, Lumi was the first unit in Vietnam to receive CE certificate – export standard to European countries and UL certificate – exported to 104 countries around the world. With 135 agents in 63 cities and provinces, Lumi is the leading distribution channel in the smart home market in Vietnam.
Sharing the secret of starting a business when there are many co-founders, CEO Nguyen Duc Tai said the key is that all members must always be frank and clear, looking at the same goal.
"Usually 80% of startups will break up within the first 5 years because they are not able to survive external factors. After 5 years, the problem will be internally, have a foothold, then start competing. tumultuous picture".
"Working in a company, everyone needs a name and a profit, but they have to look at the common goal. Not everyone who likes to be a director can do it, if they like to be the chairman of the board, they can do it. The positions must be suitable for each person's strengths and weaknesses to develop the company." CEO Lumi concludes
https://cafebiz.vn/chuyen-cua-lumi-tu-phong-tro-25m2-king-lam-van-phong-king-an-o-cua-3-cuu-sinh-vien-bach-khoa- den-startup-nha-thong-minh-top-dau-thi-truong-20220429112213165.chn
https://cafebiz.vn/chuyen-cua-lumi-tu-phong-tro-25m2-king-lam-van-phong-king-an-o-cua-3-cuu-sinh-vien-bach-khoa- den-startup-nha-thong-minh-top-dau-thi-truong-20220429112213165.chn