Today (November 22), Sony has officially introduced the Xperia Pro-I and Xperia 5 III duo in Vietnam market. Earlier in September, Sony also announced the price of the Xperia 1 III, up to now, Sony has sold up to 2 high-end flagship models in Vietnam, including Xperia 1 III and Xperia Pro-I just released. eye.
Xperia Pro-I
Xperia Pro-I (with I standing for Imaging) is heavily invested by Sony in terms of impressive photography and video recording capabilities. Thanks to the current largest 1-inch sensor on a smartphone brought by the company from the Sony RX100VII, Xperia Pro-I for image quality ranks among the current top. In addition, combined with the large sensor is an optical lens fine-tuned by ZEISS, thereby optimizing the quality of light entering the sensor.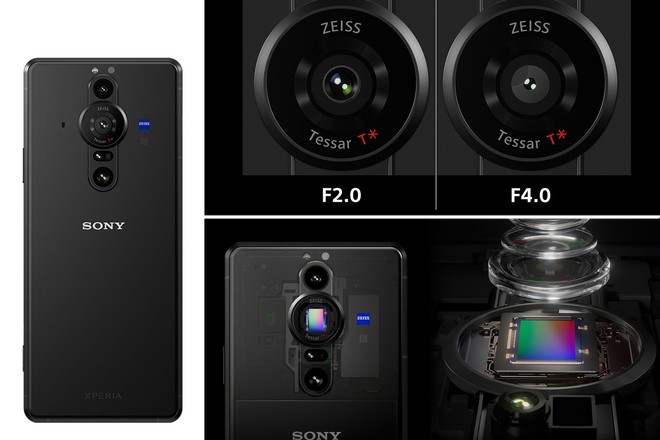 Specifically, according to Sony's announcement, Xperia Pro-I is equipped with a 4 main camera system including: 12MP wide-angle camera with 1-inch sensor, variable aperture f/2.0 – 4.0, 24mm conversion focal length, Dual support Pixel PDAF and OIS stabilization; 12MP f/2.2 ultra-wide-angle camera, 124-degree viewing angle; 2X 12MP f/2.4 telephoto camera, OIS stabilization and finally a 0.3MP 3D ToF camera that supports depth measurement.
With the large pixel size, the camera can take better low-light photos. In addition, according to the announcement, the Xperia Pro-I can shoot 12-bit RAW images in color and shoot 4K 120 frames (native) with eye focus mode. The sensor includes 315 focus points, covering more than 90% of the frame.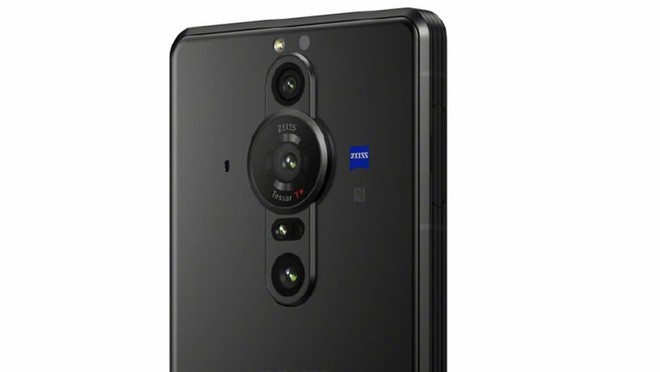 Other specifications of the Xperia Pro-I include a 6.4-inch 4K screen, using an OLED panel with a refresh rate of up to 120Hz. This monitor is a flawless display with a cinematic 21:9 aspect ratio. The device is equipped with Snapdragon 888 processor, 12GB RAM, 512GB storage memory and has a battery capacity of 4500mAh.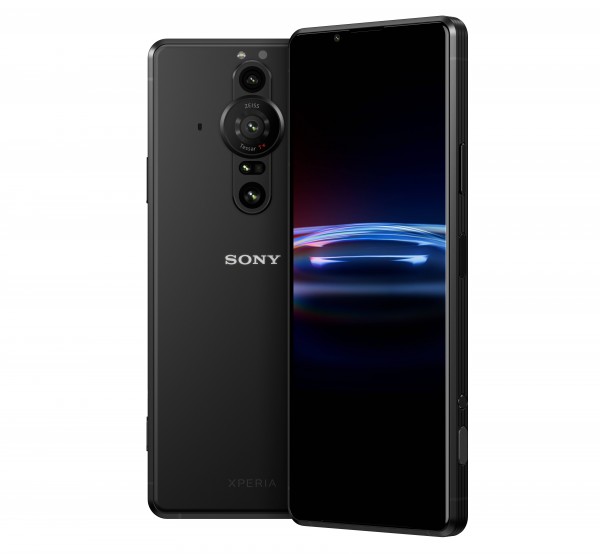 Xperia 5 III
The Xperia 5 III is essentially a stripped-down version of the Xperia 1 III. The device still has the typical design of the Xperia series, but the hardware specifications are cut a bit.
Xperia 5 III is equipped with a smaller 6.1-inch screen, using an OLED panel with Full HD + resolution, but keeping the 120Hz refresh rate and 21: 9 display ratio. This machine will also still be equipped with Snapdragon 888 processor, 12GB RAM but 128GB memory.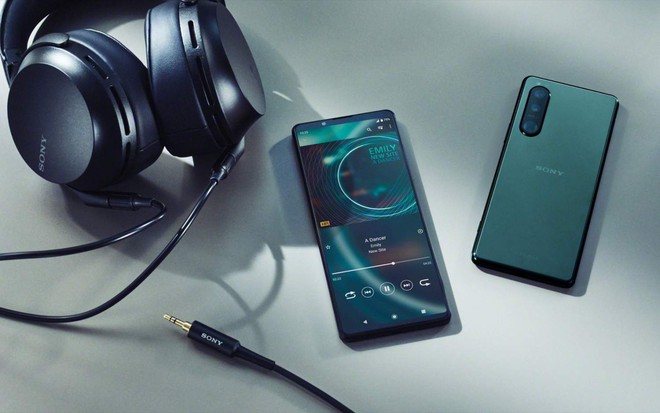 Sony still equips the main camera system of the Xperia 1 III on the Xperia 5 III, including a 12MP f/1.7 wide-angle camera, a 12MP ultra-wide-angle camera with a viewing angle of 124 degrees and a 3X 12MP OIS telephoto camera, only omitting the dimension camera. deep.
Sale price and pre-order program
Vietnamese users can now pre-order the Xperia Pro-I and Xperia 5 III duo from November 22 to December 12 with prices respectively. 40,990,0000 won copper and 25,990,000 won copper.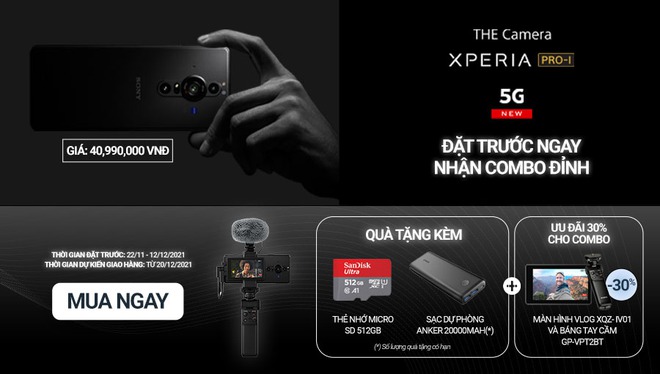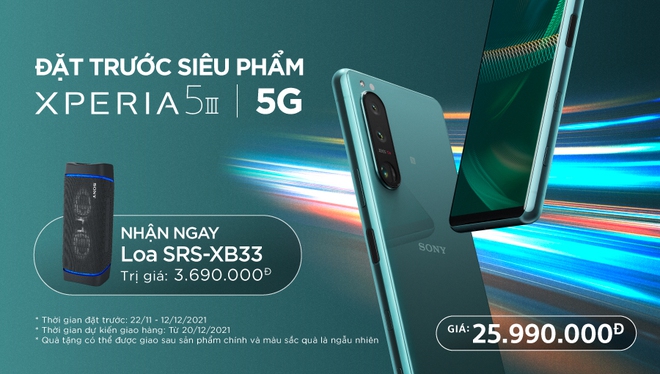 With Xperia Pro-I, when pre-ordering the device, users will be given a gift set including a 512GB Micro SD memory card, a 20,000mAh PowerBank backup battery and a 30% discount when buying combo vlog monitor (XQZ- IV01) + shooting grip (GP-VPT2BT). As for Xperia 5 III, the gift for pre-order customers will be the SRS-XB33 portable speaker.
.