Accordingly, customers will receive a discount of up to 50% when buying assembled PC products and PC components – accessories at FPT Shop from now until April 30, specifically as follows:
1. Customers can own E-Power PC, the exclusive PC brand assembled by FPT Shop at an attractive price, from just over 5,000,000 VND. In addition, PC products are also reduced by 20%, the price is from 7,990,000 VND.
2. The E-POWER Gaming series, priced from VND 8,360,000, is a product equipped with a powerful configuration, many advanced features, using a dedicated discrete graphics card for heavy tasks such as gaming and Graphics.
3. PC assembly components such as Mainboard, CPU, VGA, RAM, hard drive, case cover, heatsink, screen, optical drive…reduced up to 50%. Most of these products are at extremely attractive prices and are considered to be the cheapest in the market. Gaming accessories such as keyboards, mice, chairs, headphones… are also at very good prices.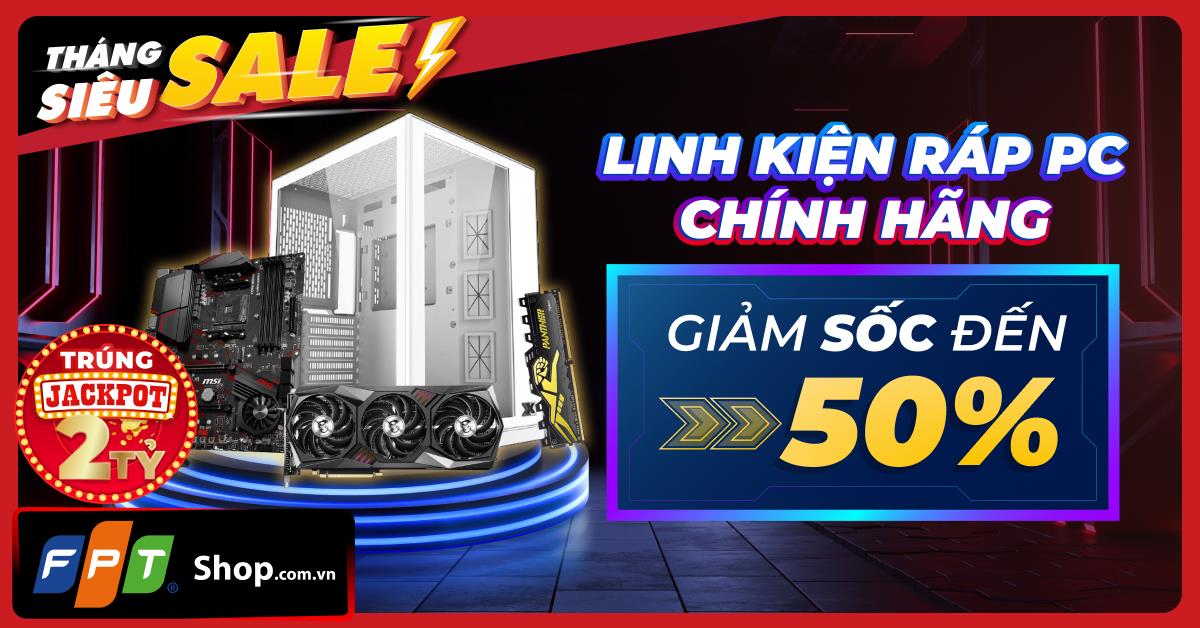 From now until April 30, 2022, FPT Shop's Laptop & PC assembly center will reduce shock by 50%, PCs are priced from just over 5,000,000 VND.
It is known that on December 10, 2021, FPT Shop opened 3 Laptop & PC Centers at the following addresses: 45 Thai Ha, Dong Da District, Hanoi; No. 03 Xuan Thuy, Cau Giay District, Hanoi and No. 495 Truong Dinh, Hoang Mai District, Hanoi. These are all specialized stores, focusing on selling Laptops – which are the strengths of FPT Shop and especially new products: E-Power PCs, custom-assembled PCs, PC assembly components and accessories. PC accessories. You can choose to buy directly at the 3 stores above or buy online, FPT Shop will deliver and install it to your home nationwide.
Why choose to buy products at Laptop and PC Center?
Inheriting the standards of Laptop Center, Laptop and PC Center also has 5 reasons to become a reliable destination for technology lovers:
• Firstly, price commitment and good after-sales service. As a major partner of all computer brands and the leading retail system in Vietnam, FPT Shop will always build selling prices, preferential programs and outstanding after-sales services. In addition, choosing to buy products here, you can be completely assured because 100% are genuine products, fully warranted and up to standard with a warranty period of up to 3 years.
• Second, product variety. FPT Shop has hundreds of products in many different price segments, making it easy for customers to choose the most suitable product. In particular, PCs cost from more than 5,000,000 VND, belonging to many specialized product lines such as: gaming, office, graphics … Components and accessories are also extremely diverse, so that you can assemble and replace , upgrade products according to their needs.
• Third, professional advice. Laptop & PC Center has a team of highly trained staff, from sales staff to technical staff, who will advise, assemble… so that you can get the most suitable product for you.
• Fourth, fast support. Laptop & PC Center has a professional technical team ready to support you at the store and Online Technical Support Center supports through specialized software.
• Fifth, dedicated service. In order for customers to have the most enjoyable and comfortable shopping experience, FPT Shop has implemented many support programs such as: free home delivery, customer support to install products, advice on suitable products. with the most needs of customers instead of consulting to sell products,…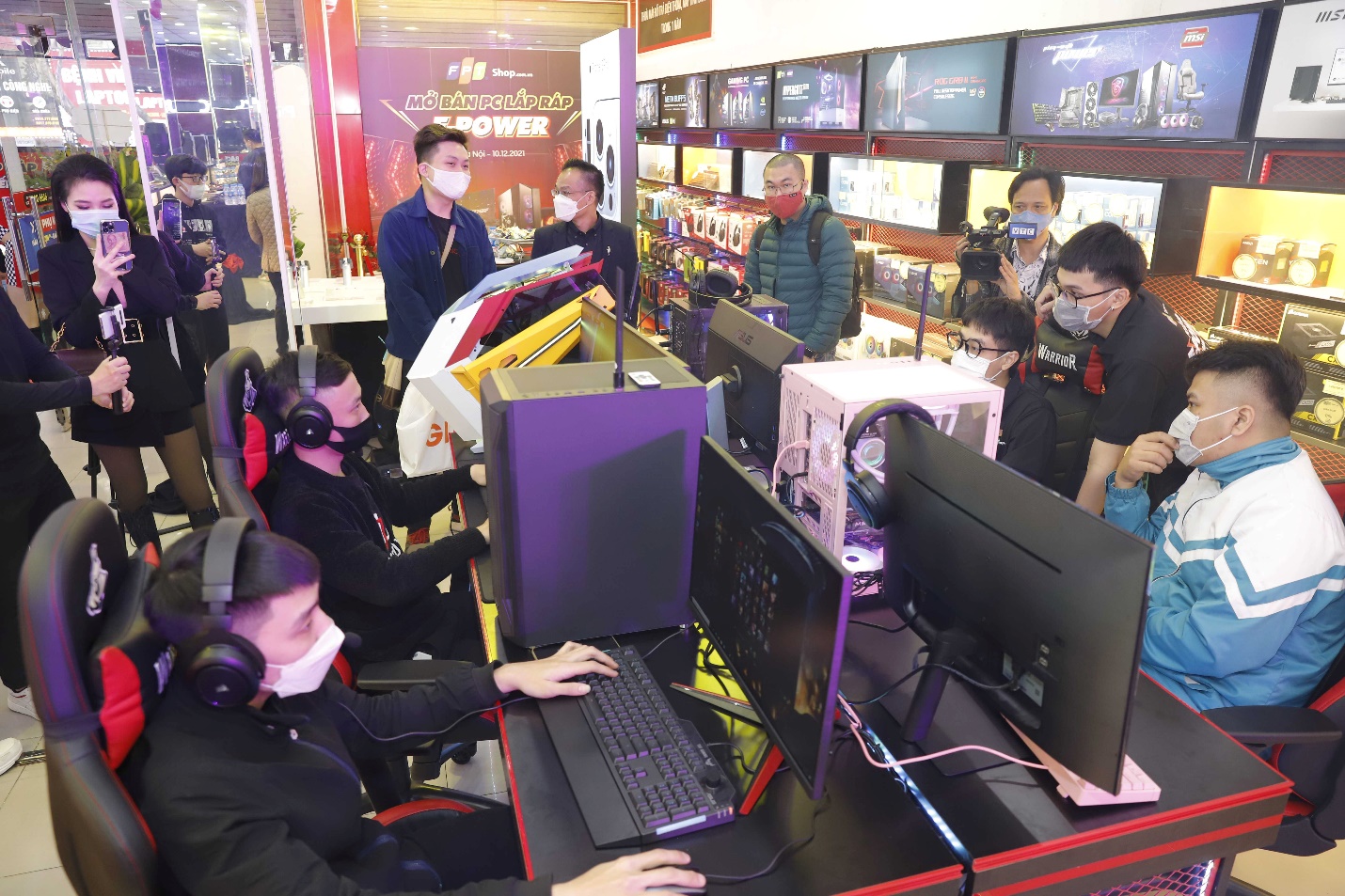 https://genk.vn/fpt-shop-uu-dai-cuc-soc-pc-co-gia-chi-tu-hon-5-trieu-20220425110029399.chn