The annual Formula 1 race in Abu Dhabi is attended by princes, stars and athletes from all over the world to the Yas Island party.
Among them is a rich man with a "huge" property, built in a strange way: a former software developer and McDonald's baker who almost overnight among the richest people in the world. That person is known as the "pioneer" of the cryptocurrency field – Changpeng Zhao.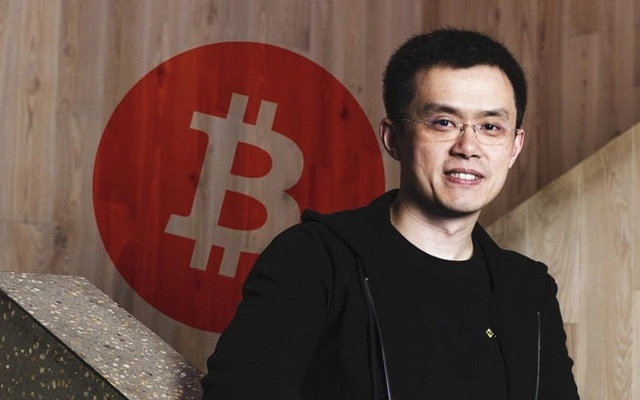 CZ – known as a crypto enthusiast, is appearing more often in the UAE, meeting with royal figures in Abu Dhabi who are eager to bring Binance exchange "home". Zhao bought an apartment in Dubai and had dinner near the Burj Khalifa – the tallest building in the world. Currently, he is becoming the most prominent figure, in the context of the booming cryptocurrency market in this country.
Living and working in a place filled with extremely rich people, Zhao fits that well. According to the Bloomberg Billionaires Index, his net worth is $96 billion. This is the first time Bloomberg has estimated his net worth and this figure surpasses both Asia's richest billionaire – Mukesh Ambani, and founders of major technology companies: Mark Zuckerberg, Larry Page and Sergey Brin.
His net worth may even be larger as the estimate does not include digital assets, including Bitcoin and Binance-issued coins. Binance Coin has increased in price by about 1,300% last year.
How was Binance born?
Zhao is a Canadian citizen, born in Jiangsu province, China. His father, a university professor, moved the family to Vancouver when Zhao was 12 years old. Exposure to technology at a young age, Zhao studied computer science and worked in finance in New York.
Zhao's path to crypto wealth began in Shanghai in 2013, after playing poker with Bobby Lee – then CEO of BTC China, and investor Ron Cao. At that time, both encouraged him to invest 10% of his money in Bitcoin.
After spending time researching, Zhao sold his apartment to buy Bitcoin. In 2017, he founded Binance and quickly grew into a major cryptocurrency exchange. He even has the company logo tattooed on his arm.
Binance has become the top trading choice of altcoin investors and one of the most speculative "corners" in the market. The company offers trading for over 350 cryptocurrencies on its international exchange, double that of Coinbase.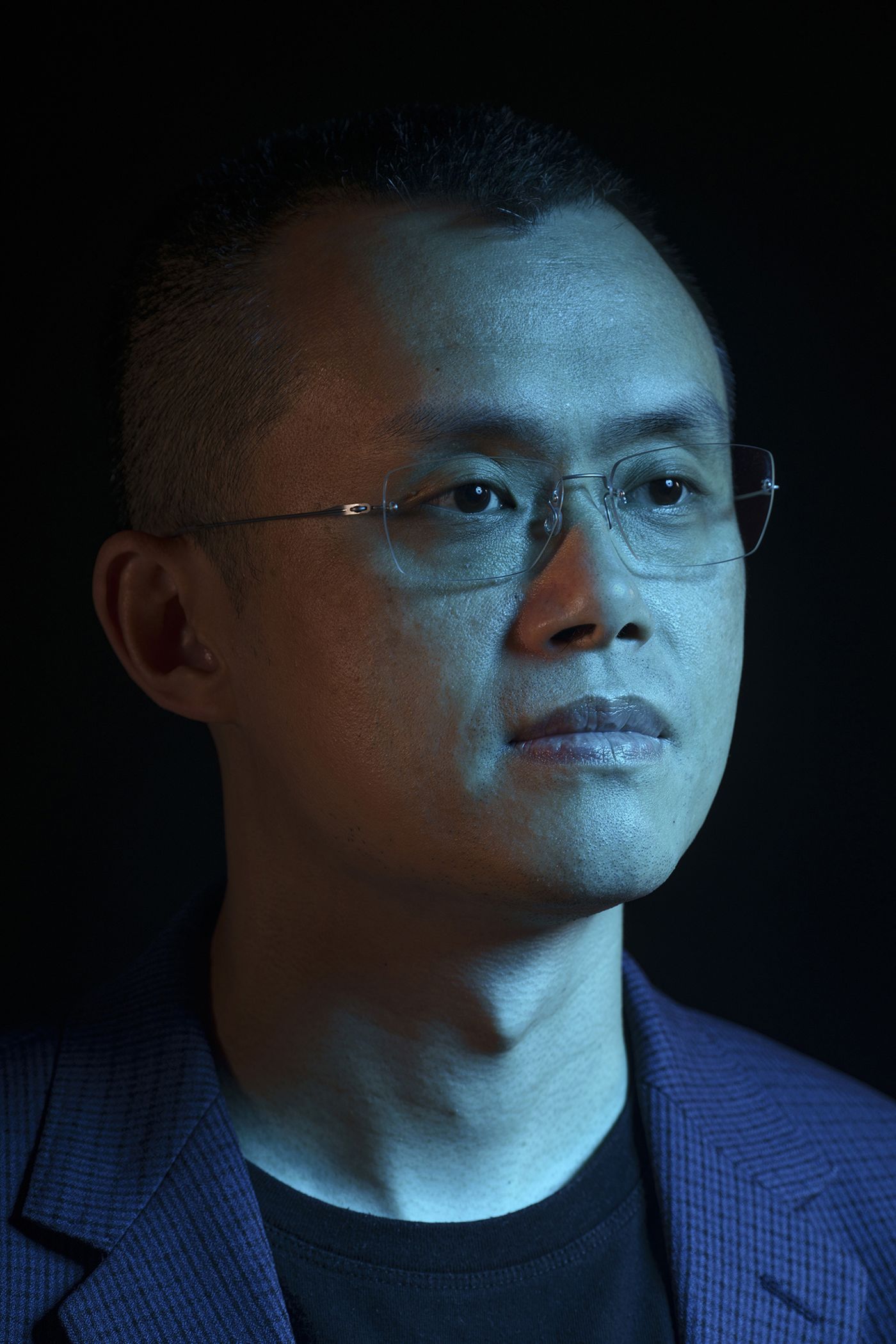 Moreover, Zhao's company is also the largest derivatives trading service provider by volume, allowing users to speculate on cryptocurrencies with more risk and potential returns.
The boom of the world's largest cryptocurrency exchange
Initially, Binance allowed customers to open accounts by email. They focus on crypto-to-crypto transactions, limiting interactions with traditional banks and regulators. In August, the company announced that all new users must have their identities verified, and that existing users are not subject to withdrawal restrictions.
A special thing is that Binance has never had an official headquarters. The company was established in China, but then had to go to Japan to operate and again "lost" to Malta. Despite having a large presence in Singapore, last month, Binance faced a setback when its local branch withdrew its application to operate an exchange in the city.
Currently, Binance is trying to find a stable location to set up headquarters, Zhao said. In the legal filings, the company's lawyers said that Binance was incorporated in the Cayman Islands, which is known as a "tax haven". By not operating in a fixed location, Binance makes it difficult for regulators to make legal regulations.
The success of Binance shows that the wealth created from cryptocurrencies has not faltered despite the recent drop in value. However, there are still many controversial opinions about Binance.
Stopped by China, Binance faces regulatory investigations around the world. The U.S. Department of Justice and Internal Revenue Service are investigating whether the entity Zhao controls, Binance Holdings, is a ring for money laundering and tax evasion. The company's future may depend on whether it can reconcile with regulators and find a convenient location to set up headquarters.
However, for now, money is still pouring into Binance. The company's revenue last year was at least $20 billion, according to a Bloomberg analysis of transaction volumes and fees. That figure is nearly three times higher than Wall Street analysts' forecasts for Coinbase.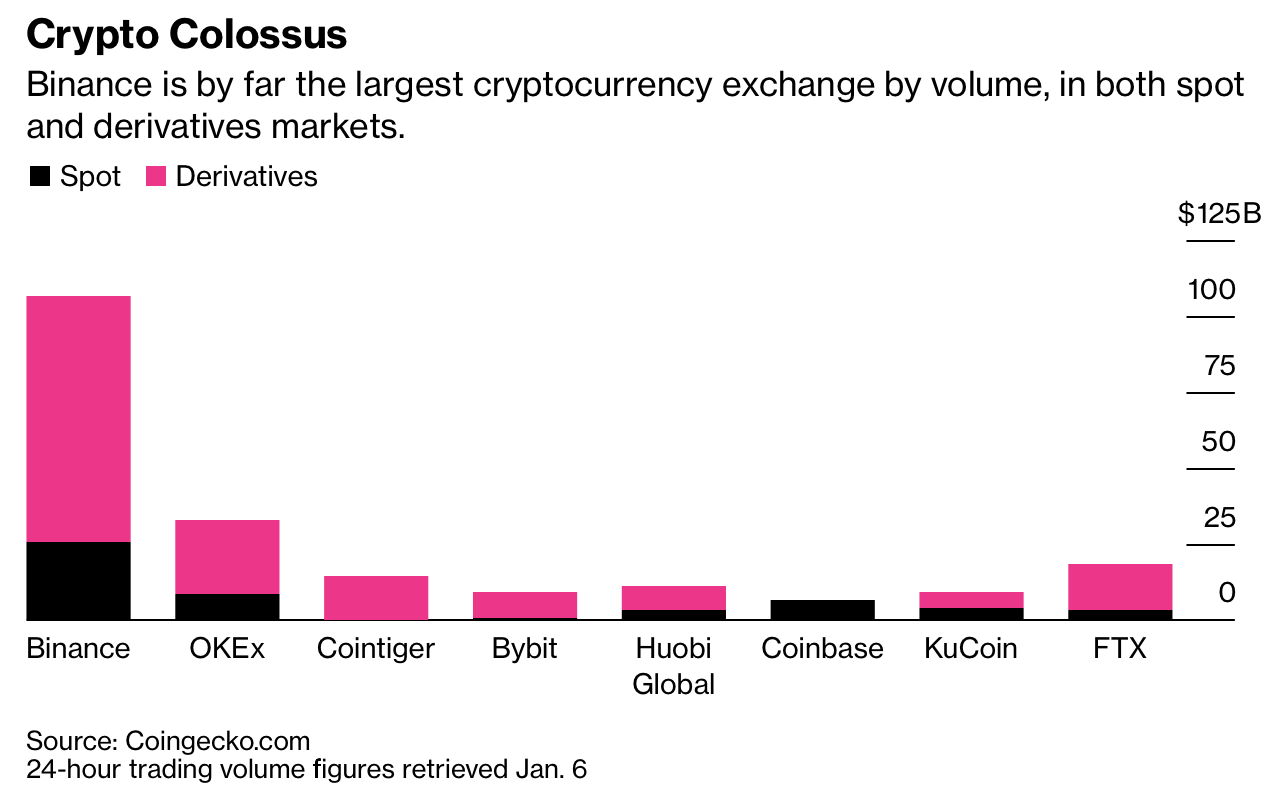 Trading volume of Binance and other exchanges in the spot and derivatives markets.
A month before seeing two Formula One stars, Lewis Hamilton and Max Verstappen, compete on the Yass Marina circuit, Zhao was speaking at the Bloomberg New Economy Forum event in Singapore. There, he explained the numbers behind Binance's explosive growth in 2017.
In the last 24 hours, Binance has done 170 billion USD worth of transactions. On another day, Zhao said it recorded $40 billion, up from at least $10 billion two years earlier. In the crypto world, these are huge numbers. Binance regularly handles the same trading volume as the four largest exchanges after them combined.
In an interview with Bloomberg in November, Zhao said, "I don't care about wealth, money or rank." He added that those things only distract him and he is ready to leave almost all of his fortune before his death.
Regulatory barriers
However, Zhao still faces many difficulties ahead. In addition to the DOJ and IRS investigations, the Commodity Futures Trading Commission (CFTC) is examining the possibility of market manipulation and insider trading within Binance. In addition, the agency is also looking into whether the company allows US customers to trade illegal cryptocurrency derivatives.
Furthermore, Binance is also subject to warnings against consumers in the UK, Japan, Germany, and other countries. On December 30, a Canadian securities regulator reprimanded Binance for notifying users that they were allowed to continue operating without registration.
As of January 7, assets built on cryptocurrencies have skyrocketed with their value, totaling $2.09 trillion, up from $135 billion three years ago. However, until recently, it was rare for a cryptocurrency entrepreneur to appear in the ranking of the world's richest people.
In an interview with Bloomberg, Zhao said that Binance's revenue is made through hundreds of cryptocurrencies that they do not convert to fiat currencies. "We just hold," he said. "If we calculate, the number will change after 5 minutes because of the volatility of the price."
Meanwhile, Zhao's "liberal" approach may need to change as Binance seeks to raise capital from outside investors, who often want the business to operate legally with government oversight. government. According to a source close to the matter, Zhao is looking for that change.
Binance has senior positions who are all former employees of UAE regulatory agencies. The company also signed an agreement with the Dubai World Trade Center to help build a regulatory framework for cryptocurrencies.
However, not all efforts go smoothly. Last year, Binance US hired a former US currency industry executive as CEO. The appointment is seen as a positive step towards addressing regulatory concerns. However, he only held this position for 3 months because of the conflict in strategic direction.
Despite those challenges, investors are still attracted by the fast profitability of the cryptocurrency market. Late last year, Binance sought to raise capital from national wealth management funds. The US branch is also trying to make an IPO. In November, the WSJ reported that former CEOs estimated the company could be worth as much as $300 billion.
At that valuation, Zhao could be even richer than Elon Musk and Jeff Bezos.
.