On his Facebook, recently, Nhan The Luan – CEO and Founder of Music Cua Tui had the following status:
"Finally Time For Me To Leave"
A few years ago, I started saying in the company that I wanted to find someone to replace the CEO to do something else. It's not because the passion is out but because many skills (skills – talents) have been used up and the company also needs to be younger, more dynamic, more creative…
Our human life has about 30 years of working and I have spent 1/2 of NhacCuaTui.com from the beginning until NCT Corp later, that is enough to show my love for NCT.
After many proposals and approval from the BOD, from October 1, 2021, I officially left the CEO position of NCT Corporation to challenge new opportunities (I don't know what challenges yet because I'm still busy planting trees and taking care of plants). Dogs have come to pass Tet, if you have any good deals, please invite them…).
Thank you to all NCT employees, partners and friends who have accompanied the path for the past 15 years… Forever loving and always proud of it."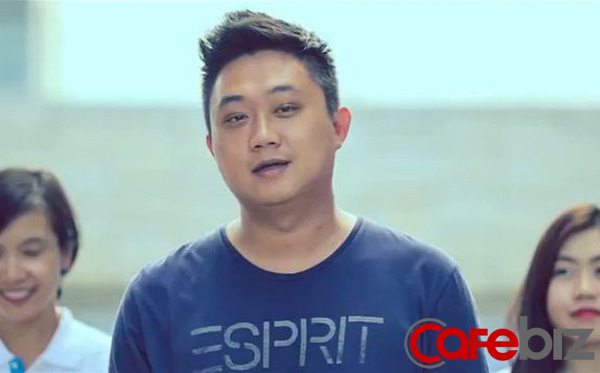 In the comments below this post, instead of feeling regretful, most of his friends are overjoyed and wish him success on his new path. Perhaps, not only Nhan The Luan himself but also his friends know: stopping at the right time will be good for both.
Can see Nhan The Luan and My Music are the first generation founders and startups of the Vietnamese startup world.
As shared on the media of this businessman: the idea of ​​​​creating an online music site came to him very naturally. In 2006, he spent 10 USD to buy a domain name that sounds very rustic, pure Southern named "Nhaccuatui" with the first goal of sharing the music he likes with friends.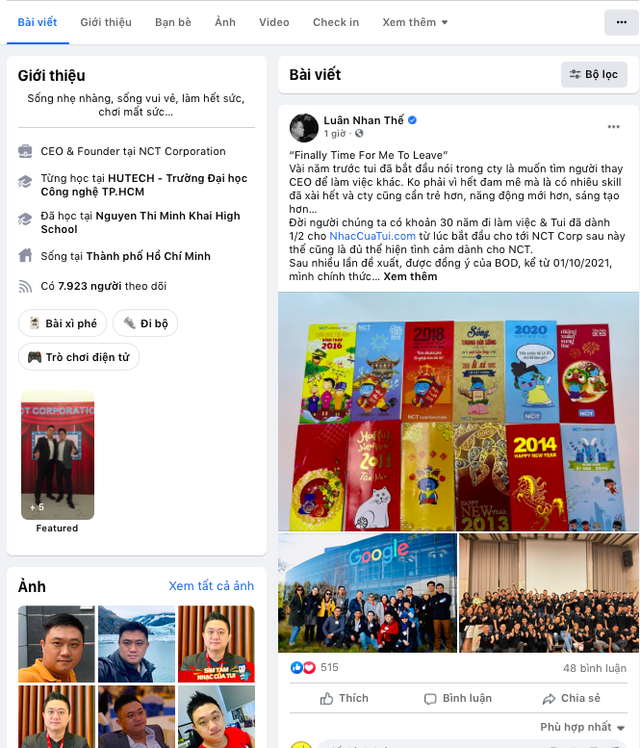 Then, one day friends said to Luan: 'Why don't you do something about it' when the number of visitors to the page reached several thousand. And Luan decided to "do something" for real when he decided to quit a stable job with a salary of several hundred dollars a month, at a software company, to focus on building this website.
From 60 million VND borrowed from his mother to buy the first server, Nhan The Luan founded NCT Corporation in 2007. Revenue from advertising in the first year reached 300 million VND. In the years 2007 – 2008 – 2009, My Music, Zing MP3 and Digital Music are the resounding names in the technology-music startup market.
"At the beginning, we did not have money to run ads, instead focused 100% of our efforts on research to find our strongest point compared to hundreds of other music websites on the market.
The research process has found a difference for NCT, which is the ability to embed music into blogs and create personalized playlists for each person. It is those two great differences that have helped NCT go "viral" in the world of Yahoo Messenger and Blog, creating a surge in the number of users accessing the website.", Nhan The Luan recalled.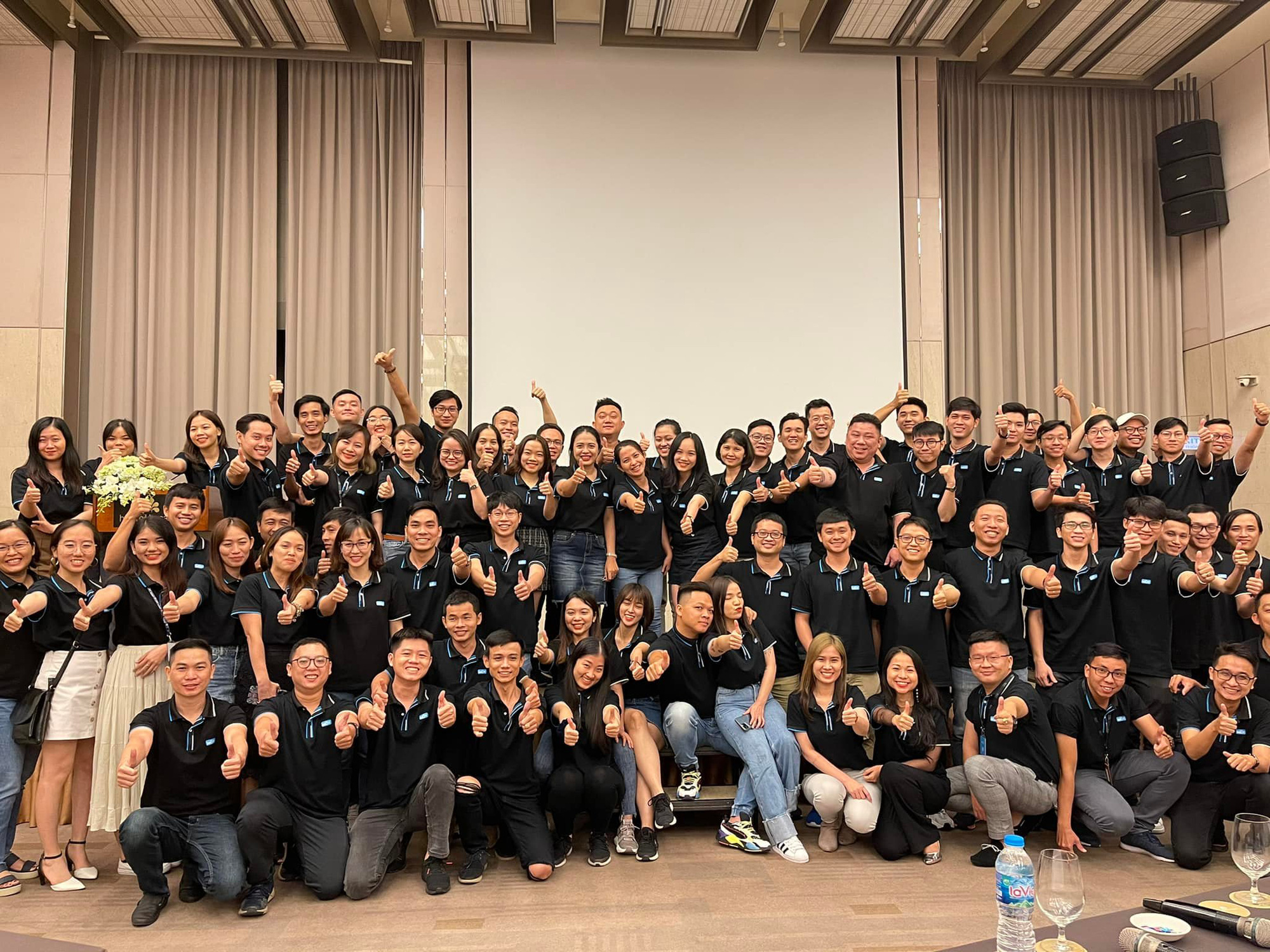 However, after that galloping development, NCT has encountered the eternal problem of other "poor children" that is not having enough system capacity to serve users.
"The number of music listeners grew rapidly, growing at an average of 20% per month and continuously during the first 4 years. At this time, the condition was not to buy the original server and so me and a friend had to tinker with and buy components for assembly, resulting in half the price but still running smoothly.
Therefore, the 'advantage' of poor children when starting a business is to think of creative solutions that no one has thought of.", he once shared on VnExpress.
By 2010, their revenue was 10 billion and is expected to reach 20 billion in 2011, of which 80% comes from advertising and user fees, event organization services account for the remaining 20%. After 4 years, the number of visitors to the music site has reached millions of people every day. Of course, at this point they still have no words.
And in the next 10 years, although they have found many different ways to effectively exploit the number of users of several million that they have, basically NCT ​​has not been successful. This startup has tried several times to release games, then diversify digital content – not only music, charge copyrighted music per listen and month, sell ads …
Not only that, the startups of Vietnamese-original digital music are more and more stuck. In October 2016, FPT Telecom announced the closure of nhacso.net after 11 years of establishment. And VNG seems to want to let go of digital content – not only with Zing MP3 but also with Zing TV.
In 2016, foreign trust investors poured more than 115 billion VND into Vietnam Investment Fund Management Company – VFM to invest in shares of unlisted companies. In which, VFM has entrusted about VND 12.6 billion to NCT JSC. However, all of that is nothing compared to the amount of capital that NCT needs to grow so rapidly as in the first stage.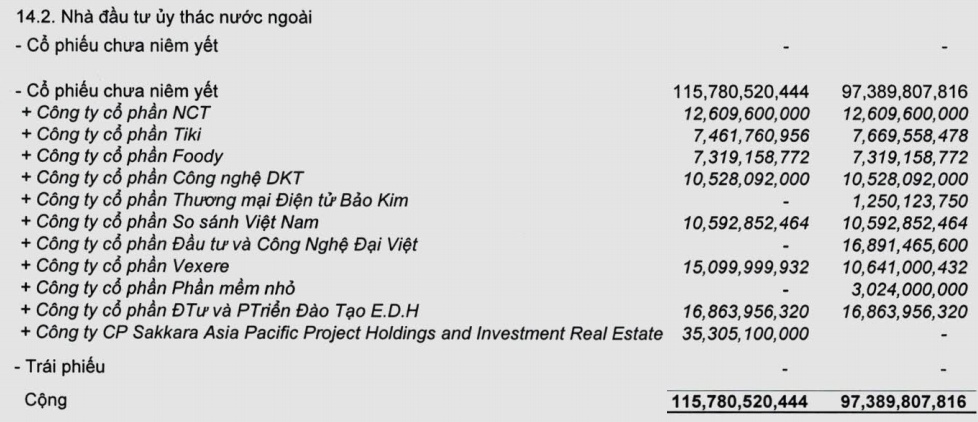 And yet, Youtube, Apple Music and Spotify began to flood into Vietnam. Founded in 2008, despite having 150 million Premium users and 365 million monthly active users, Spotify "unicorn" is still losing money. The fact that Youtube still allows users to listen to music – watch digital content for free has made the development process of My Music or Spotify even more difficult.
There is information, My Music tried to 'sell myself' to Viettel, but in the end it failed.
There are many founders and projects born in the same generation as My Music (in the early stages), some have become 'unicorns' like VNG and are about to become 'unicorns' like Tiki, but there are also projects judgment has disappeared into the void; Persistence despite relatively moderate development like My Music is quite rare.
Therefore, Nhan The Luan can be seen as a symbol of perseverance in the startup world. Moreover, knowing is one thing, but not everyone has the courage to admit that "many skills (skills – talents) have been used up" and announce his departure with poise – as decent as a businessman. This 8X.
.