Recently, many Facebook users reported receiving a message from Meta (the new name of the Facebook company) asking to turn on the Protect feature to avoid being locked out of their accounts.
When receiving this message, many people assumed that this was a phishing attack. However, Facebook has confirmed that this is real and requires users to enable the Protect feature to better protect their accounts.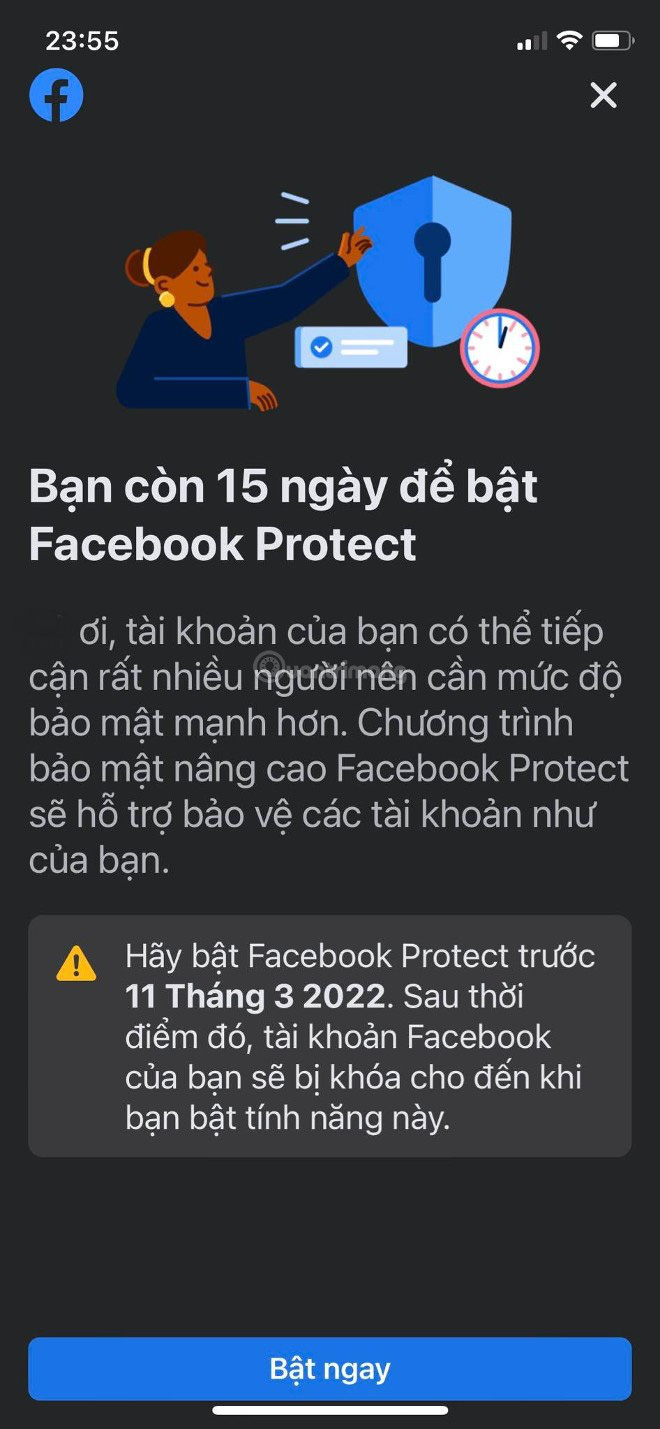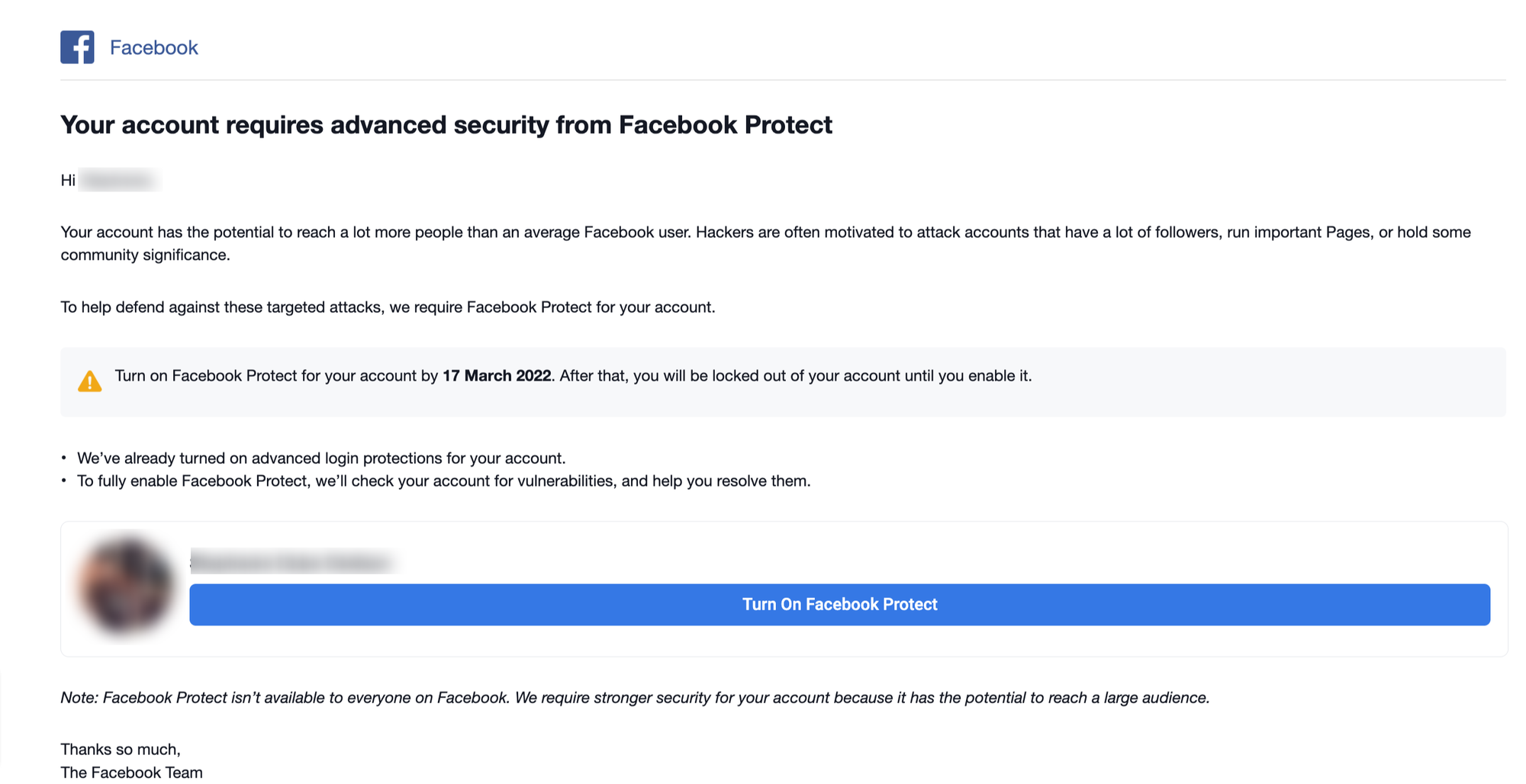 If you don't use Facebook on your phone, you'll receive a request via email
Meta's head of privacy policy, Nathaniel Gleicher, confirmed on Twitter that the emails are genuine.
When clicking on the notification, users will be guided on how to better protect their accounts, such as setting a strong password and activating the 2-layer security feature. This is considered an additional layer of security, helping to limit the loss of Facebook accounts even if the password is leaked.
Users have 15 days, from the current one, to enable two-factor authentication. Otherwise, the account will be locked according to the company's instructions until the user accepts to take account security measures.
Facebook Protect is a security program designed to help accounts vulnerable to hackers, such as activists, journalists, and government officials, apply effective security measures. by simplifying security features like 2-factor authentication.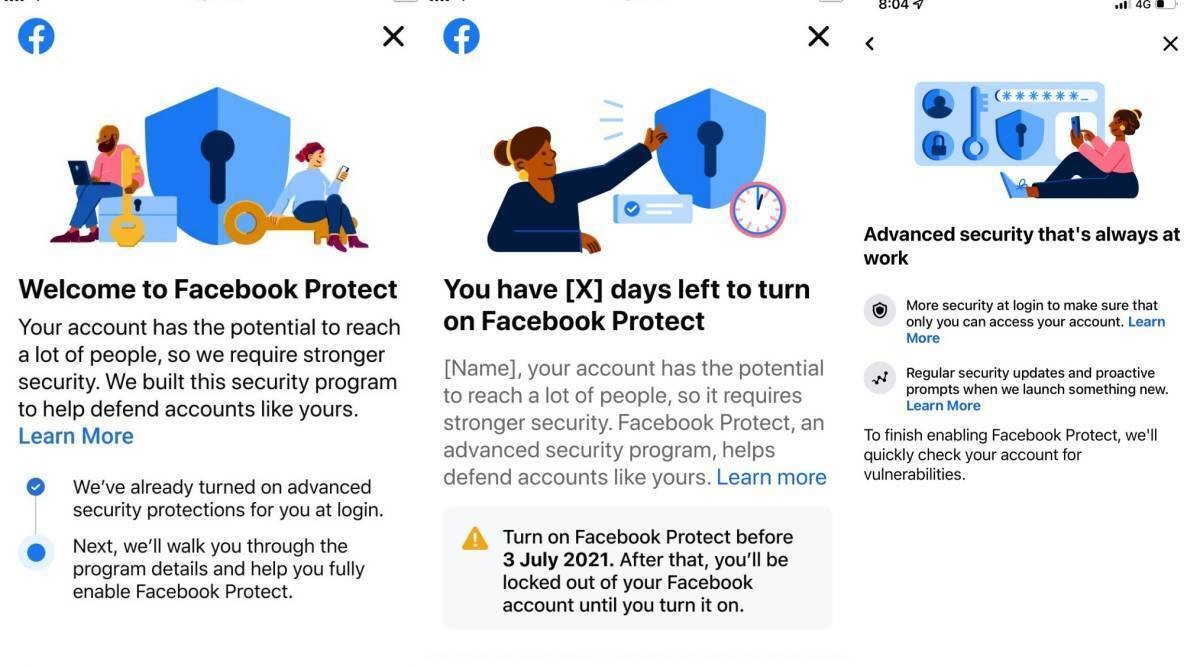 When you join, Facebook will evaluate the security of your account and then make suggestions based on the results. Facebook will require users who join Facebook Protect to set a strong password and use two-factor authentication
The program also provides additional security measures for people's accounts and Pages, such as monitoring for potential attack threats.
First tested in 2018 and deployed before the 2020 US election, Facebook Protect to begin expanding globally in September 2021.
As of December 2021, more than 1.5 million accounts in nearly 50 countries have activated Facebook Protect and of which, nearly 950 thousand new accounts have registered for two-factor authentication. Over the next few months, Facebook will continue to improve and cautiously expand this program globally.
https://kenh14.vn/nguoi-dung-facebook-phai-bat-tinh-nang-nay-de-khong-bi-khoa-tai-khoan-20220303005421267.chn
https://kenh14.vn/nguoi-dung-facebook-phai-bat-tinh-nang-nay-de-khong-bi-khoa-tai-khoan-20220303005421267.chn