After more than 2 years of facing the COVID-19 pandemic, humans have achieved certain victories, and also failures that we must accept. Many health experts now agree that the world, or even individual countries, cannot completely eliminate the SARS-CoV-2 virus in a so-called strategy. "zero COVID".
But with a vaccine now available, and strains of COVID-19 that appear to be causing milder illness, many epidemiologists say that the pandemic will soon be over and that COVID may soon become a pandemic. flu-like illness.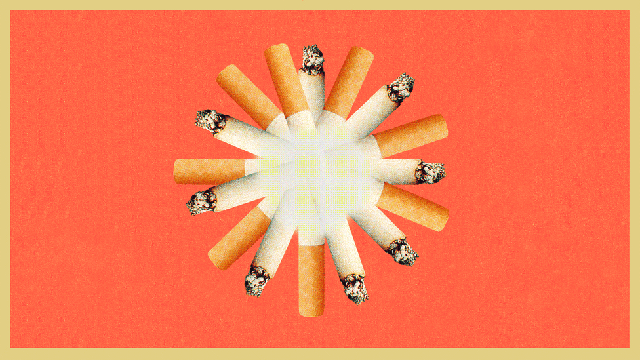 After all, both COVID and seasonal flu are caused by a dangerous respiratory virus that reproduces and flares up seasonally and annually.
But Benjamin Maze, an American clinical pathologist, medical and policy columnist for The Atlantic, wants to suggest a new metaphor to help us think about the next phase of the pandemic:
"The 'new normal' will come as we acknowledge the risks of COVID have become similar to those of smoking behavior — when COVID deaths will increase to the level of smoking deaths caused," wrote Maze.
The surprising similarities between tobacco and COVID
According to Maze, in the new phase of the pandemic, when most of the population has trained their immune systems with the COVID-19 vaccine, the pathogen itself is no longer as dangerous as it once was.
Instead, the behavior of each person is what we need to pay attention to. Maze compared choosing not to get the COVID-19 vaccine now to the same risks as smoking.
Not wearing a mask and being in contact with others is like smoking in a crowded place. Children who are currently unvaccinated will also suffer the most from it, just as they breathe in secondhand smoke.
And the effects that COVID-19 and post-COVID can have on your lungs, in many cases will be similar to those of a long-term smoker.
The death toll continues to be a supportive reference for the comparison between COVID in the new situation and the tobacco pandemic. In the United States alone, tobacco kills more than 400,000 people each year.
Andrew Noymer, a professor of public health at the University of California Irvine, said COVID could also go on to cause several hundred thousand deaths in the US each year — and called it ""a real worst-case scenario".
COVID will also then wipe out all the advances in public health, and also the life expectancy gains that we have accumulated over the past two decades, thanks to tobacco prevention and reduction efforts.
"Without exaggeration, the COVID vaccine is one of the safest and most effective therapies in modern medicine. An unvaccinated adult is 68 times more likely to die from COVID than someone who has been vaccinated. vaccinated", Maze said.
Now look at cigarettes: Smokers are 15 to 30 times more likely to get lung cancer. Quitting smoking is like getting a powerful vaccine, a vaccine that can eliminate most of the risk of dangerous diseases caused by tobacco and also the risk of dying from them.
"However, smokers, like those who are currently refusing the COVID-19 vaccine, often continue their dangerous lifestyles despite efforts to persuade one way or another.", Maze said.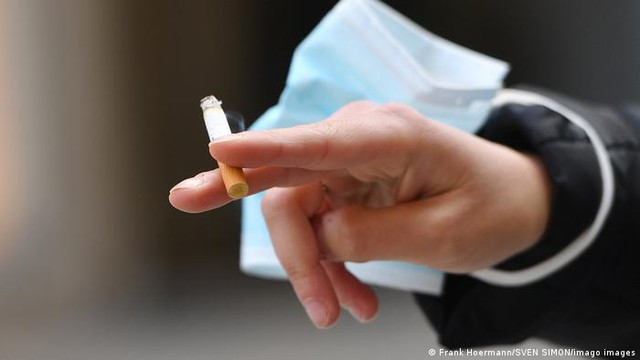 In absolute numbers, the proportions of the U.S. population who have not been vaccinated against COVID-19 and that of smokers are now quite similar: the CDC says the numbers are 13% and 14%, respectively, of the adult population. city ​​in America. Most of this rate falls into the group with low education and poor economic conditions.
And it is vaccine hesitancy in the United States that is causing more than 163,000 COVID-19 deaths that could have been prevented. The number will still continue to increase.
Low vaccination rates caused COVID to skyrocket and hospitals to become overwhelmed. This will affect even normal health services and cause thousands of people to die from other diseases that are not treated in time.
Countries like Denmark and Sweden have completely lifted their COVID restrictions. They are confident to do so not because the virus is no longer circulating, or because they have achieved herd immunity through natural infection. These countries simply did an excellent job with their vaccination plans.
President Joe Biden has therefore said COVID-19 continues to be a pandemic of the unvaccinated. The crisis will linger, if people are hesitant about a vaccine.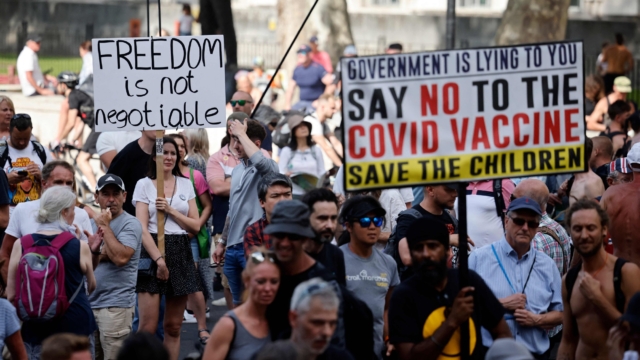 The fight against COVID will be as long as the fight against tobacco
As the threat from COVID-19 is now shifting to a behavioral focus, Maze says it will be a long battle. If so, we can learn many lessons from the anti-tobacco campaign of more than 50 years.
For example, many campaigns to encourage quitting have worked well with cash rewards. Visual warnings on cigarette packages, tax measures and the construction of smoke-free spaces, factories, and factories are also lessons that can be applied to COVID.
Several vaccination campaigns in many countries have also given away money or free beer to people who get the COVID vaccine. And city governments have also instituted orders to restrict unvaccinated people from going to restaurants, bars, cinemas and other public places.
For more than five decades, the anti-tobacco movement has been likened to a crusade. It has helped reduce the number of adults smoking in the US from one in two to just one in seven. Hundreds of thousands of lung cancer deaths were prevented in the process.
But as you can see, fighting human behavior and habits is not an overnight story. It has to be a persistent, consistent, and persistent effort.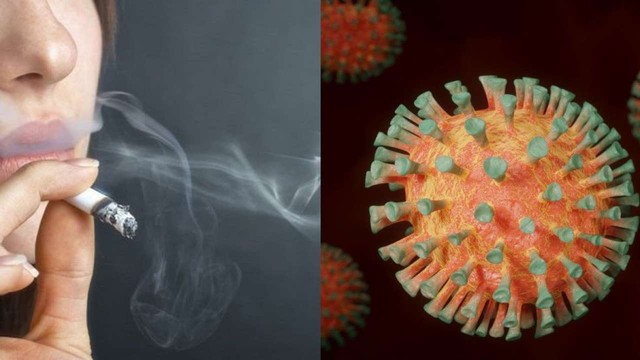 Look at the anti-vaccination movement that is still going on today. We still cannot convince the stubborn anti-vaccination people to get vaccinated.
A survey by the Kaiser Family Foundation in early 2022 found that 17% of respondents said they would definitely never get a COVID shot, and only do so if forced to. Even for the group of people who had received 2 doses of the vaccine, 41% would say they did not get the third dose.
And we can't expect these stubborn people to change their mind overnight, or even a year, or a few years. They will remain stubborn like people who don't want to quit.
So according to Maze, the new normal of COVID will put us in a war as long as the decades-long war on tobacco. There, we will have to accept that progress will come slowly, if the effort we put in is appreciable.
Maze suggests a number of long-term measures that governments could adopt, such as increasing health insurance premiums for those who have not been immunized against COVID-19, the same way they did it for smokers, warns risk of severe COVID-19 and post-COVID symptoms for unvaccinated individuals by visualisation.
Agencies and schools can add the COVID vaccine to the list of mandatory immunizations. Continue to restrict eligible but non-vaccinated people to public places.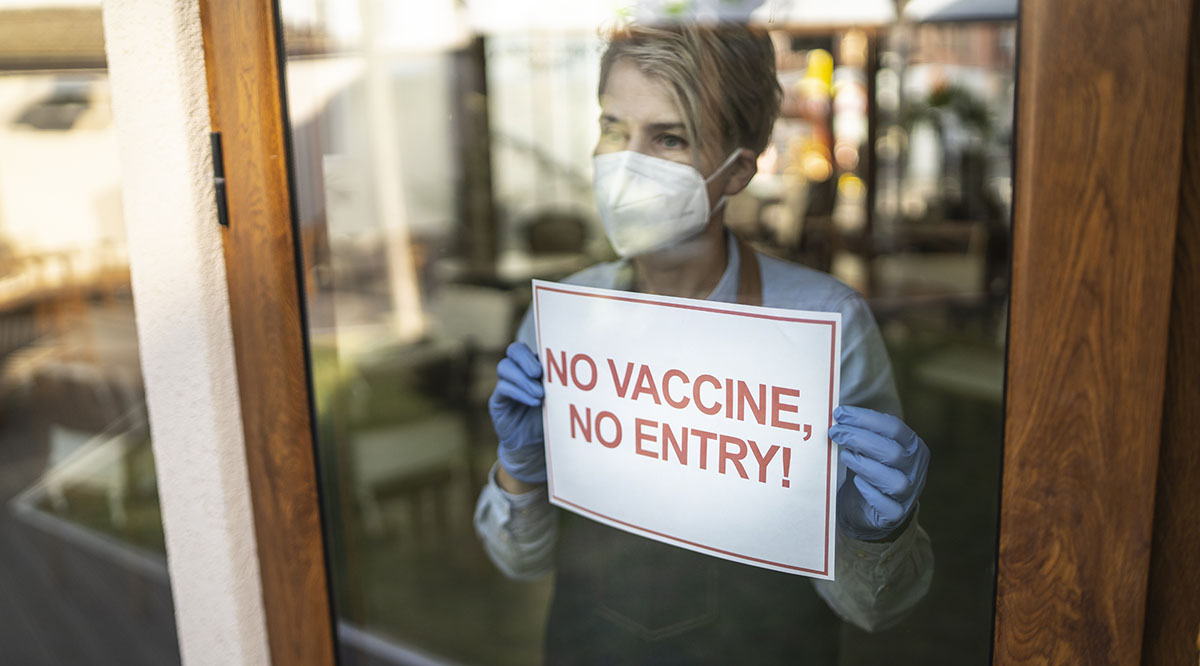 But no matter what,"COVID will likely remain the top killer for a while", Maze said.
The pandemic won't go away, so when we switch from strategy "zero COVID" To adapt to the epidemic, seeing COVID as a crusade similar to the anti-tobacco campaign will help us approach long-term policies more effectively.
Refer to Atlantic