In the winter, my feet are cold, I often sweat and I have trouble sleeping, so I really like to soak my feet in hot water.
Normally, I just boil water, mix it with concentrated ginger juice and soak it, but this time I "returned to the wind", bought a foot bath with hot water to use because I saw a lot of praise online, selling well, having The shop sells thousands of units, but all reviews are 5 stars.
This is also an upgraded version, priced at more than 800k, while the old one is only about 600k and it says out of stock everywhere, can't find and buy it forever.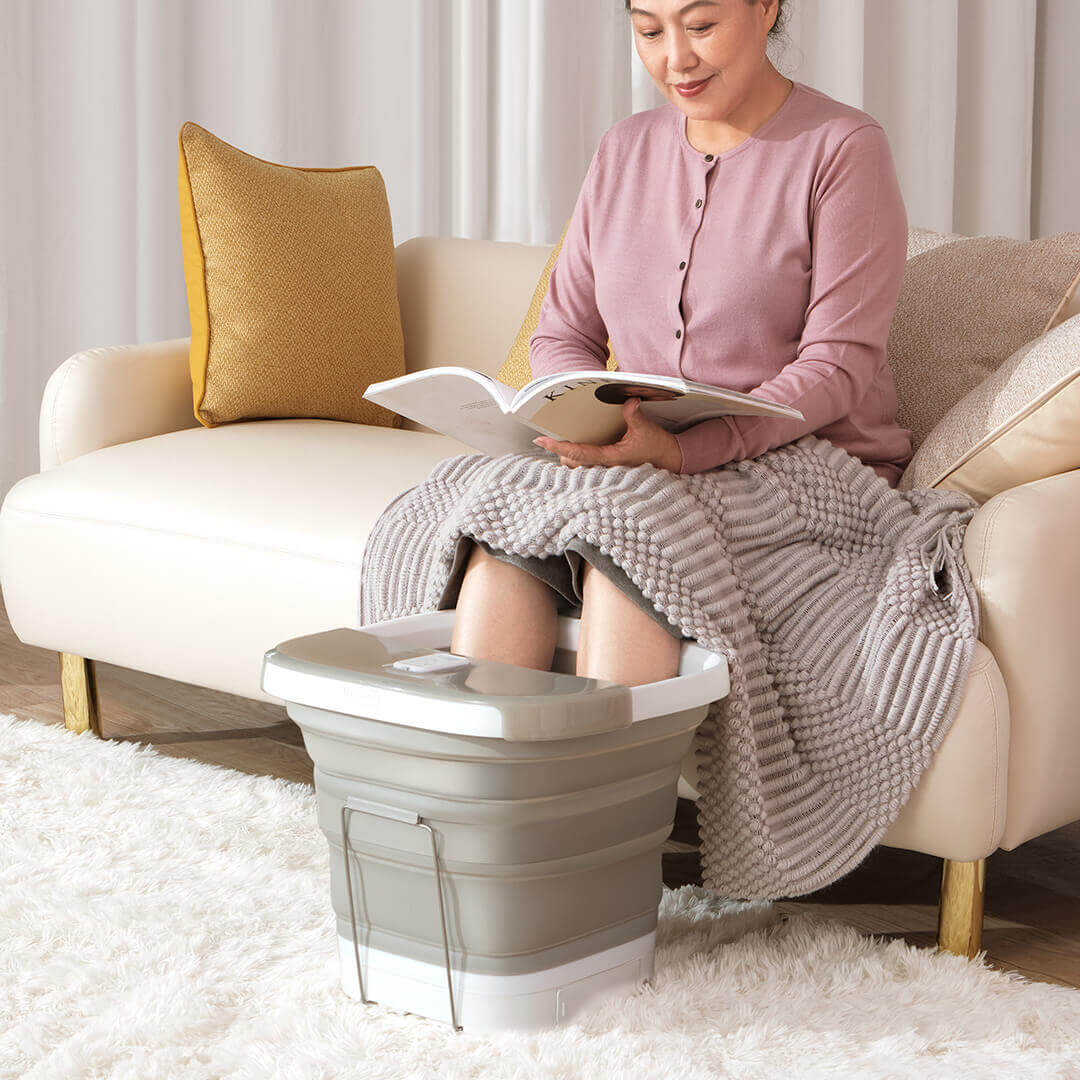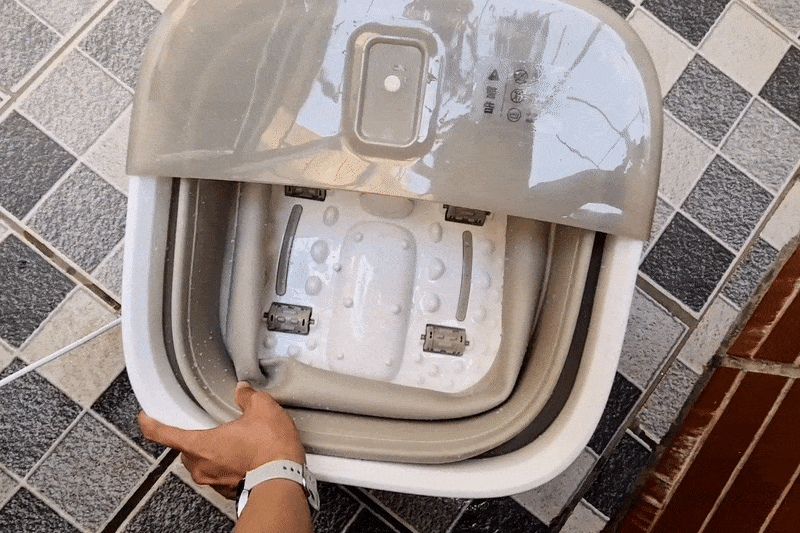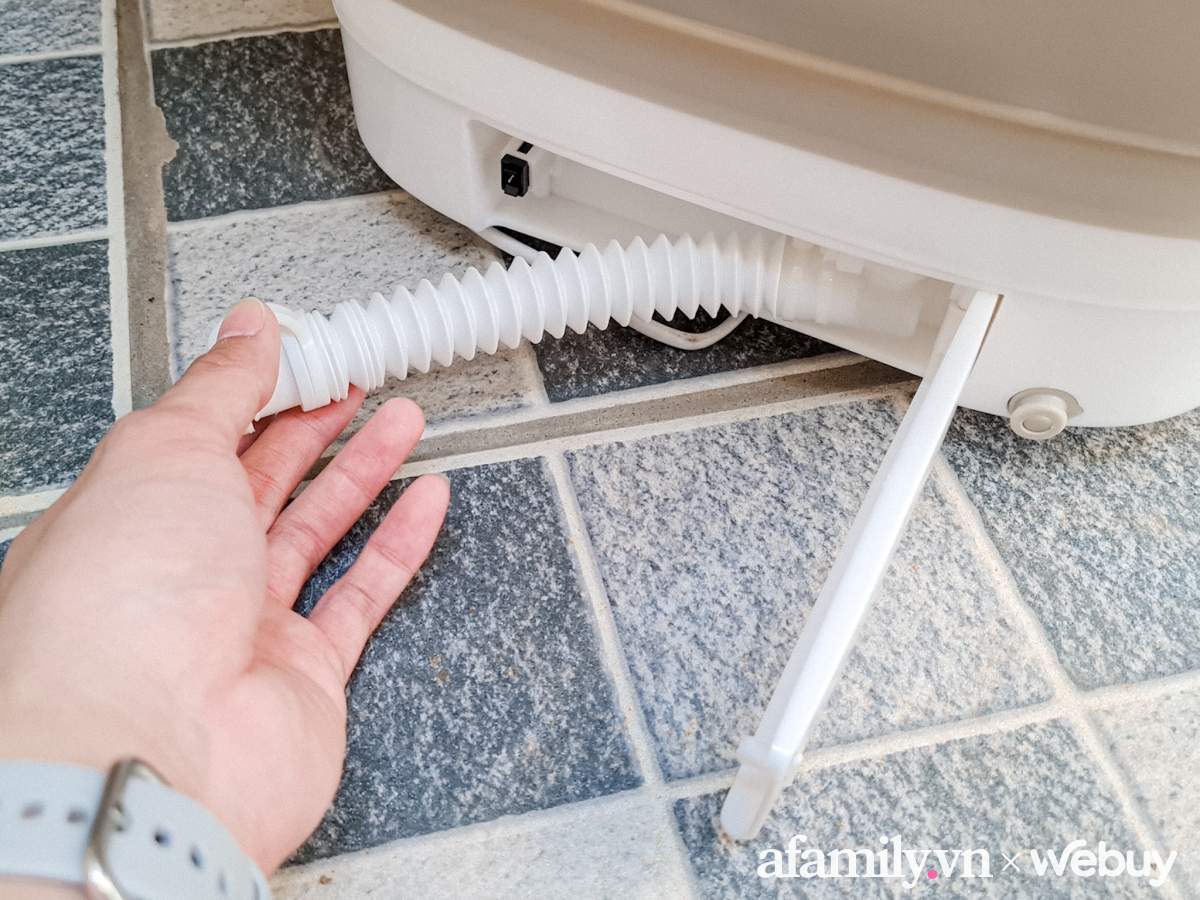 As soon as I received the item, I was excited to try it right away. The exterior design and features are exactly as advertised, from the plastic and flexible rubber that can be folded, the bottom has bubble massage and convenient hand control… Everything is as good as expected. , until water is filled and then plugged in.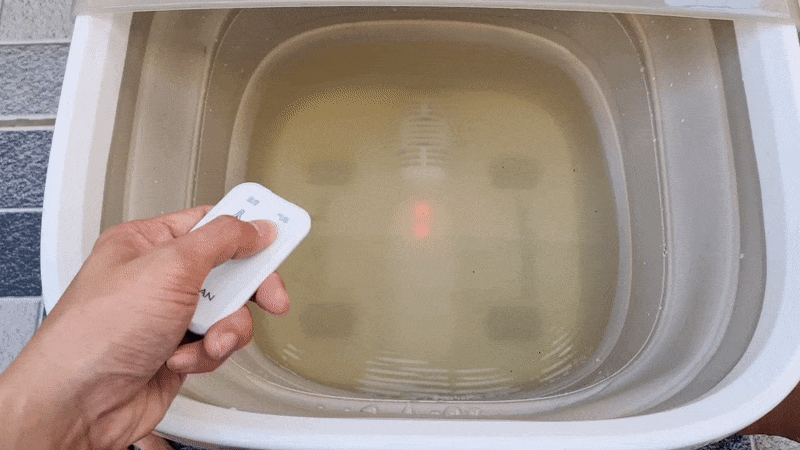 Because of my "tenderness" since childhood, this is an electronic device with water inside, so I had to test it out before setting foot in. As a result… was electrocuted on the spot. The current is actually very weak, just numbing the fingers, not to the point of pain, but still makes me want to "goodbye" to the device immediately and forever.
How good of a thought, but who expected to leak electricity right from the first use. It's just a slight jerk, but I don't dare to use it or fix it, maybe it's dangerous if it opens more in the future!
Having said that there is evidence, I took an electric tester and dipped it in water and the light came on immediately, proving that the pot is leaking electricity, not a mistake.
At this point, I can't do anything else, I can only regretfully record a clip and send it to the shop to see how to handle it. Fortunately, they accepted to take back the defective goods and refund instead of forcing me to change to another one, because in fact, even if I could change it to a non-defective product, I would still "fake out", not daring to use it again, I would rather do it myself. It is better to boil water for a daily foot bath.
That's it, sisters, even if it's expensive and safe to advertise, something like this should be carefully tried first. In particular, you should choose reputable sales addresses so that if there is a problem, it will be handled immediately, lest you lose money.
The article is based on the character's sharing – photo: NVCC
.