Recently, BKAV has officially launched its first true wireless headset with two versions, AirB and AirB Pro. This pair of headphones is equipped with a number of features such as touch control, noise-cancelling mic when talking, IP45 water resistance, Bluetooth 5.0. Particularly AirB Pro has active noise cancellation (ANC). The price of AirB is 1.49 million VND and AirB Pro is 2.99 million VND.
At the end of the launch event, when the BKAV representative announced the partners that would sell AirB, many people were surprised to see the appearance of the CellphoneS system. Just a few weeks before, BKAV and CellphoneS had a conflict in the media, when BKAV asked three Youtube channels Tan Mot Cu, AnhEm TV and Duy Tham to delete the AirB review video. These three Youtube channels are under the management of Schannel Network and have a close relationship with the CellphoneS system.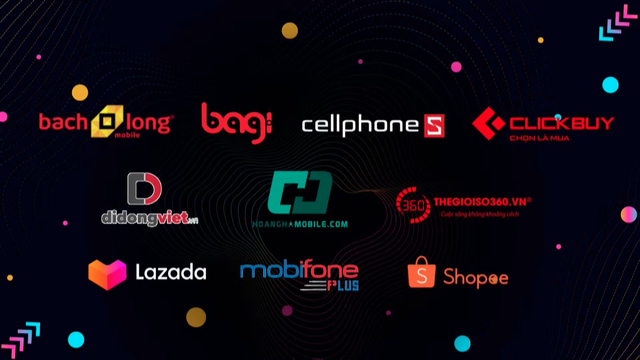 Explaining on social networks, BKAV CEO Nguyen Tu Quang said this was an "unfortunate misunderstanding" when BKAV staff mistakenly delivered the test version of AirB without informing the partner. "The fault belongs to the sales staff of Bkav, this friend did not say that this is a test product, only for INTERNAL use", BKAV CEO wrote.
Meanwhile, Mr. Nguyen Lac Huy, the founder of Schannel Network and also the marketing representative of the CellphoneS system, stated that CellphoneS no longer sells BKAV's products after this incident. Pham Ngoc Tan, owner of Youtube channel Tan Mot Cu, also criticized BKAV's unprofessional working style. "If you can't even reach the media, you can't understand what will happen to ordinary users.", wrote Mr. Tan.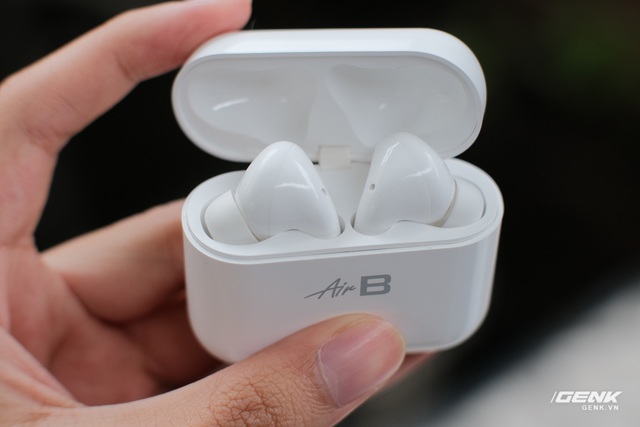 After yesterday's AirB launch event, we contacted a CellphoneS sales representative to confirm the system's partnership with BKAV. Thereby, a representative of CellphoneS said that it will sell BKAV's products again in the near future, including AirB headphones.
"It can be seen that BKAV's products have attracted great attention from many customers, especially young customers. Although there have been some unfavorable problems recently, but However, with the spirit of openness, cooperation brings benefits to both sides, for customers who are interested in supporting the product, CellphoneS & BKAV have had a unified exchange on how to do better. expand cooperation in the upcoming products of BKAV as well as of many partners in the industry to best serve the needs of customers", CellphoneS representative responded.
Another of our sources said that a few days before officially opening for sale, BKAV and CellphoneS held an online meeting to resolve conflicts between the two parties in the past time. The meeting was attended by CEO of BKAV Nguyen Tu Quang. This source uses the word "persist" when talking about how BKAV management tried to convince CellphoneS to put AirB back on the system's shelves.
This is not the first time CellphoneS has encountered communication problems after selling BKAV products. In 2015, CellphoneS was also one of the few retailers in Vietnam accepting distribution of the first generation Bphone. With low sales, BKAV had to send its employees to buy Bphone from CellphoneS. This incident was later discovered by the online community.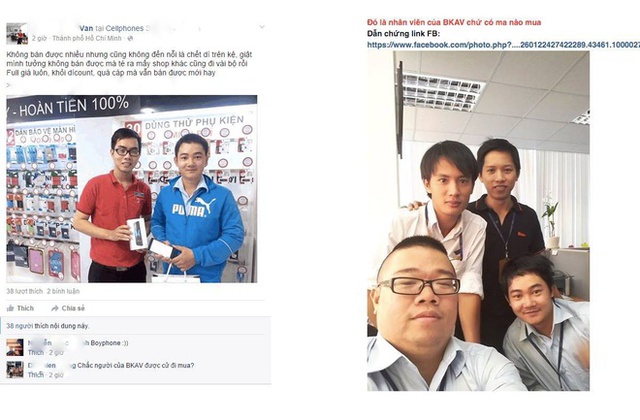 Initially, the media representative of BKAV insisted that "There is no such thing as BKAV employees pretending to be customers to buy Bphone". But later, BKAV had to admit this and said that this is how the company tests the quality of the agent's training and customer consultation.
.