With the e-sports industry growing, a variety of innovative products and services have emerged that aim to help gamers. It could be something as simple as picking chopsticks that you can use while playing, or something more extreme, like a combination of a gaming table and a bed.
However, for the serious gamer, a staging machine is set calibration is still the most important. However, for many people, the cost of the initial setup can be a difficult hurdle. The high-performance machine staging increasingly expensive and for PC gamers to switch from a game console is the need to buy more desks and chairs.
Japanese e-sports company Basara decided to solve this problem by renting out apartments to gamers for gaming.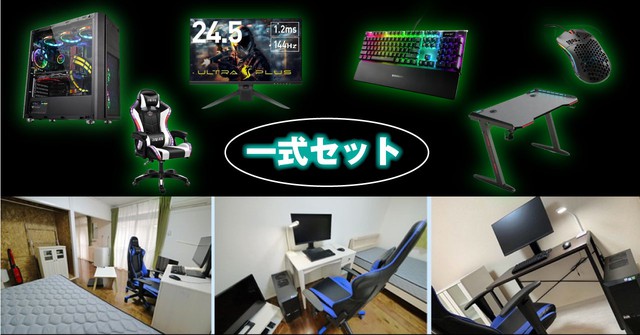 The apartments, called "e-room" or eSports Room, equipped with everything a gamer needs. It consists of a computer game with high quality screen, mouse and keyboard Dedicated, with gaming tables and chairs. Of course, the technical parameters of the machine frame will vary depending on the monthly rent.
The cheapest "Beginner Package" with a monthly rental of 39,000 yen (about 7.7 million VND) will include a set of GeForce GTX1650 graphics cards with Intel Core i7 and 480GB processors SSDs. The "elite gamer plan" will be more expensive, for those who want to play really "hardcore" and serious games, costing 69,000 yen (about 13.7 million VND) per month, including PC with card GeForce RTX3070Ti graphics along with an AMD Ryzen 7 5800X processor and 1TB SSD.
Potential tenants can also choose their keyboard and mouse from a list that includes a wide range of well-known brands, such as Logitech, SteelSeries, Corsair, and HyperX. There are a total of 50 keyboard and mouse combinations available. An additional option is a 'streamer package' which will include a webcam and microphone.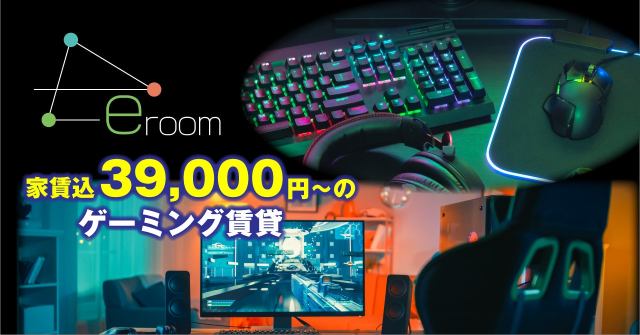 And if gaming isn't your main thing, the company also offers rigs configured specifically for artists or video editors. These are apartments equipped with computers with the right configuration for specific tasks such as digital drawing or rendering, with additional accessories such as drawing boards and Moniter Arm. ).
In addition to rental, the company also supports the construction and remodeling of houses for gamers, so that they can You can create your own "electronic room", or soundproof room to work remotely comfortably and have a fun space to your liking.
There are already two buildings providing electronic room service, both in Sendai, in Miyagi Prefecture. Basara hopes to expand this electronic room service throughout Japan in the future.
Refer Soranews

https://genk.vn/can-ho-cho-game-thu-o-nhat-ban-duoc-trang-bi-toan-dan-may-khung-chi-phi-chi-tu-7-trieu- dong-moi-tang-2022022417035386.chn