The Lunar New Year is approaching, the shopping needs of consumers are also increasing. If every year, people and families have to wait in long lines to pay, bringing many inconveniences to both buyers and sellers, now, many banks have updated a new form of payment – by QR code right on the website. payment application. Especially with MBBank – the pioneer bank to bring this fast – compact – light payment method into its digital banking application, helping users save a lot of time and facilitate payment.
3K transaction: No cash, no contact, no infection with QR code on MBBank App
Free, fast, contactless, feel free to create QR codes as you like from colors, images according to feng shui, …, payment by QR code on the MBBank App is a payment method chosen by many shop owners. during this year-end shopping. After registering for an online account on the MBBank App, in addition to owning a beautiful five-quarter number worth 55 million VND – "The gift of fortune" from MB, the store owner can easily design a QR code as an account. Personal payments quickly download and share with guests or print out to stick on the counter.
In particular, in a time when 5K measures are still being focused on "the new normal", this is a supposedly safe 3K payment form – convenient for both buyers and sellers – "cashless, no money". contact, not contagious". Customers or shippers who come to the store only need to pay by scanning the QR code and enter the amount of the order, the transfer order will be executed immediately. The seller will also receive the money immediately without any additional costs.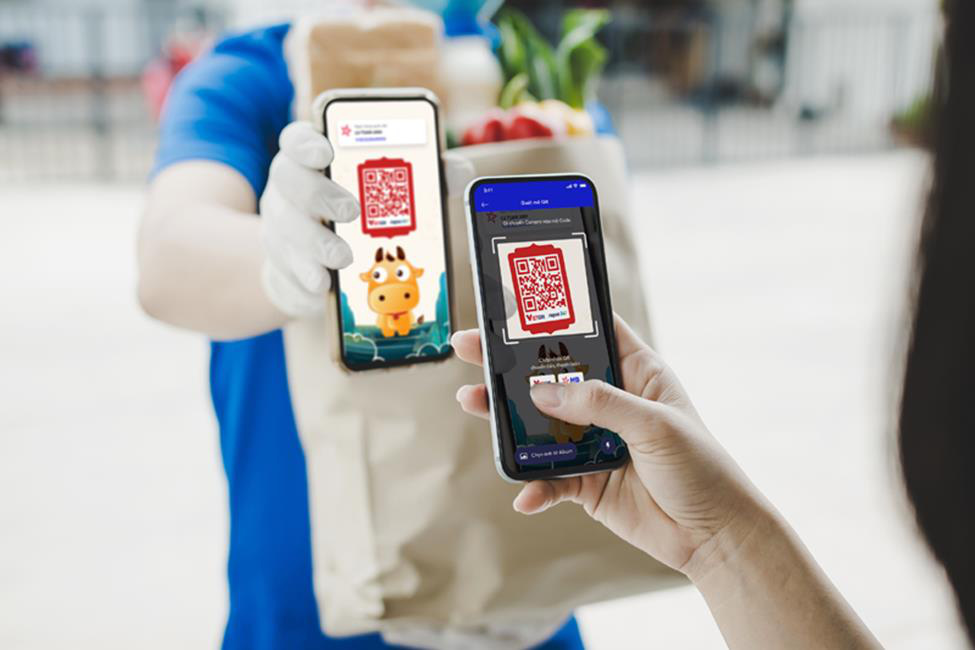 Paying VietQR on MBBank app meets safety conditions for epidemic prevention
In addition, with the QR code as MB's payment account, shop owners do not need to share account information, without fear of customers entering wrong transfer information for themselves. MBBank also pushed the payment limit by QR code up to 500 million so that this feature is really convenient for both buyers and sellers.
Notably, users when using VietQR codes can also set themselves different QR codes. Specifically, the upcoming New Year is the year of the Tiger, many people have taken the tiger image for the Tet shopping payment code so as not to confuse it with other codes. Besides, being able to choose their favorite shapes and mascots for QR codes also makes everyone's shopping and payment experience more interesting and attractive.
The shop owner proactively settles and takes inventory with VietQR
In addition to the benefits for small businesses, paying with QR codes also brings many benefits to customers during year-end shopping. With this new payment feature on the MBBank App, the store owner can generate a transaction QR code with the amount, content and beneficiary account. Specifically, to support shopping and payment, the store owner will create a QR code that is the amount to be paid for the product, the buyer only needs to manipulate. There is no need to enter the details of the beneficiary like regular money transfers, with this QR code of MB, the buyer just needs to bring up the machine, scan the code and press "Agree" to complete.
Sharing about the form of payment with VietQR code on the MBBank App, Mr. Vu Trung Thanh – Director of Digital Bank – Military Commercial Joint Stock Bank (MB) said: "Implementing payment with VietQR code is the right step of the bank. Thanks to this method, the transfer and payment becomes simpler and more convenient. Customers do not have to remember account/card numbers, which reduces operations and avoids typing wrong accounts. account leading to wrong transfer, greatly reducing risks for customers".
In addition, MBBank is also very sophisticated when it comes to integrating personal computer features so that users can calculate more easily when shopping. With the demand for Tet shopping for both grandparents, grandparents or large families, dividing bills among many people will be more accurate and faster when using VietQR code on MBBank App.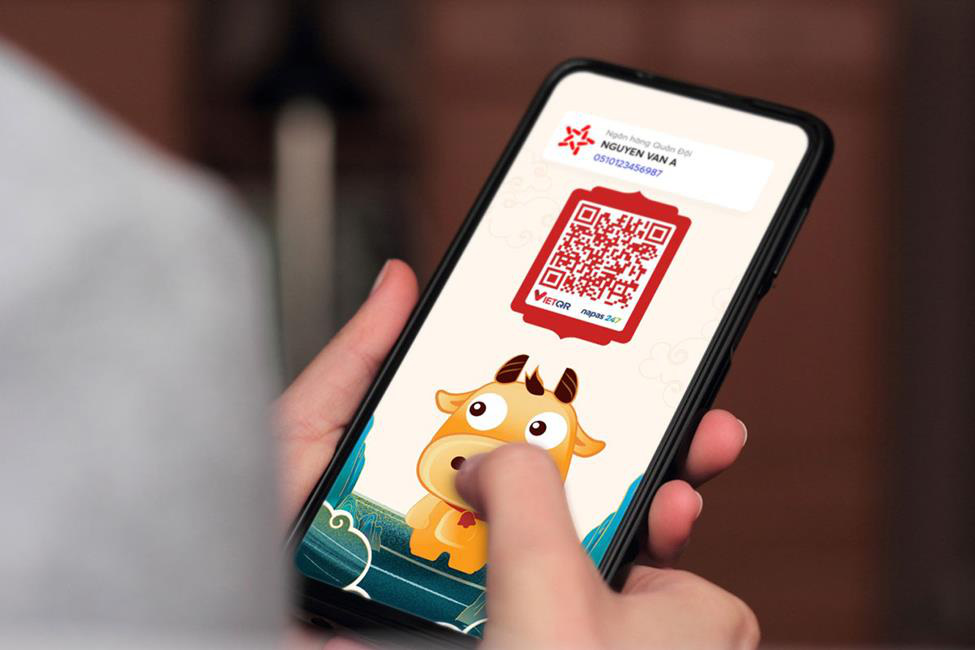 Not only providing a new form of payment to serve customers during the Lunar New Year shopping holiday, MBBank App also has many special and completely free features such as: 24/7 fast money transfer, digital money transfer. Customers can also use the MBBank App to instantly pay electricity, water, Internet bills, book flight tickets, hotels, pay bills tax, credit card spending lock, insurance premium payment, stock investment, bond… anytime, anywhere with MB's extensive network of partners.
This Tet season, let MBBank's VietQR payment feature be a "effective assistant" to help you shop and pay easier. Tired of the whole year, the year-end payment, let MBBank take care of it! Download the MBBank App at: https://mbbank.onelink.me/jDLk/7b94fc9d
.