"Banana tree doesn't give up anything now", mechanical engineer Ho Xuan Vinh told us with a smile.
Vinh is the second son of Mr. Ho Van Hoan – Director of Ho Hoan Cau Co., Ltd. The company is headquartered in Quynh Van commune, Quynh Luu district, Nghe An. Vinh admitted that the "headquarters" in his hometown was "a small commune of a small district of a small province".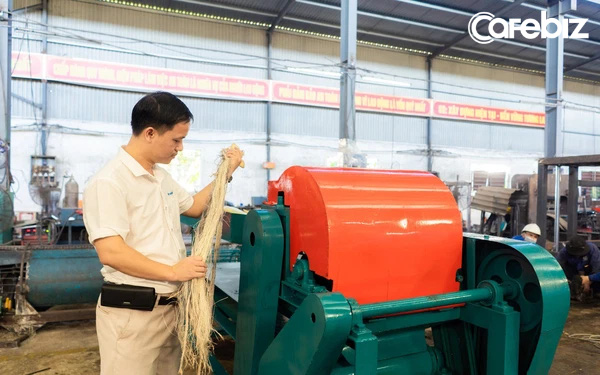 Regarding products from banana trees, mechanical engineer Bach Khoa said that instead of just eating fruit like before, the banana stem can now make many products such as:
– Garment fabrics: Yarn for knitting factories
– Paper from banana: It is a popular product in the world
– Disposable trays, plates, cups, straws… made from pressed banana pulp
– Nutrient water products for plants.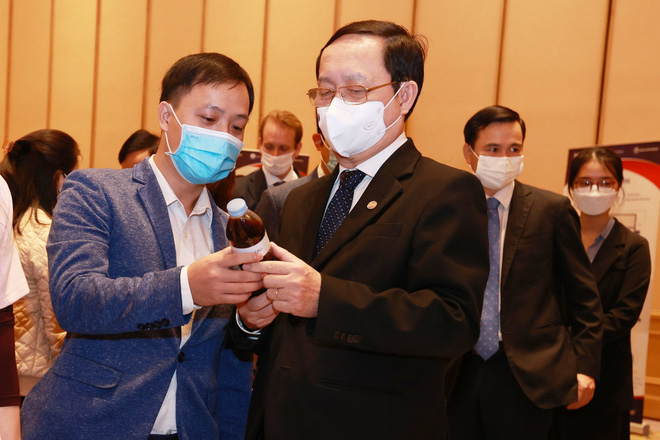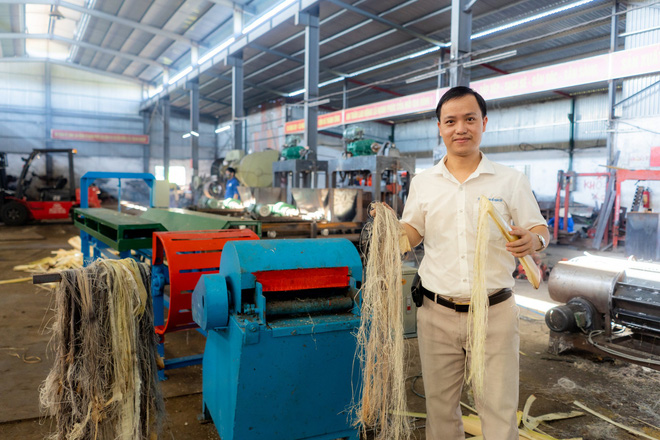 "In the past, people only used fruit, now even the banana stem can make many useful and valuable products", Vinh excitedly shared.
According to information from the World Wilde Fund for Nature (WWF), plastic belongs to the "permanent" family. Depending on the components, the number of years to decompose plastic products will range from 20 years (plastic bags) to 500 years (cups, plastic bottles, diapers, toothbrushes…). Meanwhile, with materials from natural fibers, Ho Hoan Cau said it will only take 1-2 years to decompose.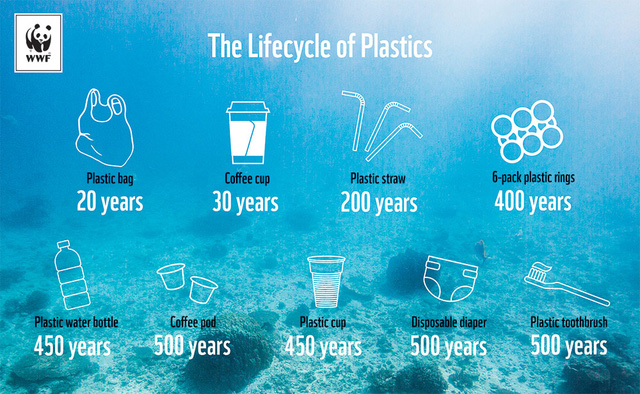 Green and sustainable living is a trend, besides, this segment also takes advantage of agricultural by-products, creating jobs for people.
"The Covid-19 pandemic occurred, bringing a large number of workers from big cities to the countryside. The reason for going to the city is to find a job, when going to the countryside, you also have to think about how to work. Pineapple, banana are familiar products, Ho Hoan Cau can create solutions, fishing rods for them to create their own business.", said Vinh.
Vinh said that initially, Ho Hoan Cau cooperated with a unit that manufactures yarn-making machines from pandan leaves. But realize that pineapple has a relatively small growing scale in Vietnam and is distributed sporadically. Meanwhile, banana is the crop with the highest economic efficiency and the ability to create the most jobs with a scale of 200,000 hectares distributed evenly across the country.
Currently, the machine that separates fibers from pandan leaves, banana peels, and hemp fibers to make fabrics, is patented by the National Office of Intellectual Property and is registered for industrial design protection. The automatic fiber separator was introduced with a processing capacity of up to 5 tons of fresh banana stalks/shift. Currently, the company also opens a subsidiary specializing in the natural fiber industry, named Abaca, following the startup model.
* How will Abaca grow in the first year?
Engineer Ho Xuan Vinh: This is a new segment in 2021. The first year we will focus on 2 issues: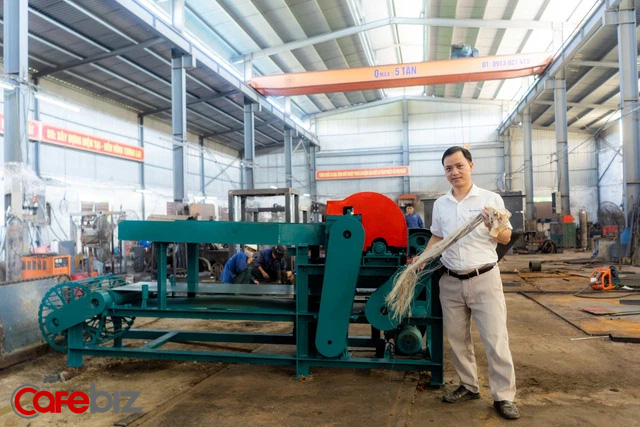 – Technological development: Because there are so many products to be made, it is clear that many lines of equipment are needed to produce many products.
– Select point as model: When there is an effective model, customers in Nghe An, Ho Chi Minh City, or Hanoi are obviously better at spreading and replicating instead of just focusing on selling machines.
Obviously, this market is not new in the world but new in Vietnam, according to my understanding, there are 3 reasons: Processing technology in Vietnam is not available; The production model to clearly show the effectiveness is not yet available; The company to lead the market has not yet.
So, we set up a company to lead the market and made a technology line, making models to prove the effectiveness, just like in the old days we had to make a model of brick production to sell. brick making machine. The process of bringing a technology line or an invention to market takes time.
* Invention of banana products seems to be an emerging trend? Last year, there was also a startup that made a project of food containers and disposable plates from banana leaves. Although the project resonated and won the first prize of a startup contest, the product was not found in the market after that…
Many such disjointed projects demonstrate a tendency to utilize banana stems to make many useful products. Many people saw the opportunity, but not everyone was committed to growth. Making technology is not easy and it takes professionals to do it. You may have an idea, you can make a product, but where does the machinery line come from? Who made that machine line?
* In your opinion, what are the difficulties in turning an invention idea into a commercial product?
Firstly, must evaluate the feasibility of that invention, its applicability to life. Have to see the market, see if there is a big national or global trend for that.
Two, in terms of capital and technology. As an invention, you must have a deep understanding of the technique, and must invest long-term capital for it. Inventions have to take 3-4 years, some people even do 10 years to make a product, not a "one shot and eat right away" type.
Another very difficult point is that thinking about economics, business, and being both an inventor is very difficult to converge in one person. UK research may not be able to commercialize the product. He is good at commercialization, but he can't research a product. It is a very difficult barrier for a scientist to develop an invention to market. It is possible that an invention is ahead of its time because it is not timed.
three is copying in Vietnam. Our products are copied by many units, but it is also difficult to sue because of the cost, time and effort. If they copy, we use another strategy, continuous improvement of the product to stay ahead of them, or a strategy of after-sales, better customer care.
Doing research has to spend a lot of money, the return is slow. The path is sure but to explode quickly is difficult.
That's why we established Abaca, a place to apply inventions, a model of a startup, not an SME, to be able to call for capital and develop more explosively.
* Thank you!
.