No official statement has been made, but according to industry observers, China has been forced to postpone its efforts to catch up with the world's leading chip technologies to focus on boosting production of chip technologies. completed.
This is a significant adjustment from the ambition of semiconductor technology autonomy and cut dependence on technology of the US. Despite the strong will of President Xi Jinping and the generous financial support of the government and the enthusiasm of domestic companies, China is facing the grim reality that natural opportunities The owner of the most advanced chips is increasingly distant.
Giving up the dream of producing high-end chips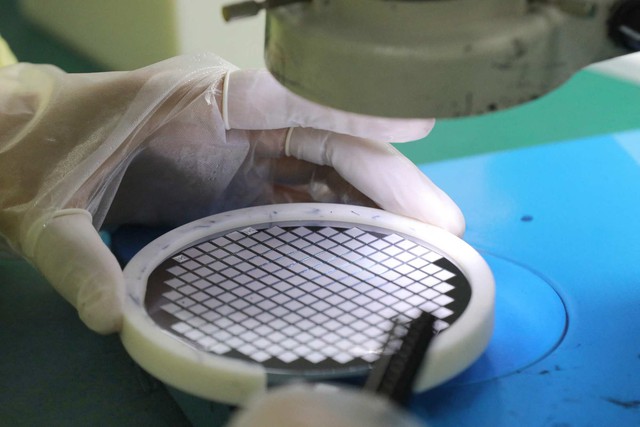 Although China can currently alleviate the chip supply shortage by promoting the production of low-end chips for the automotive and home appliance industries, on the other hand it still has to depend on manufacturers. chip exporters such as TSMC and Samsung to obtain newer chips. This process will take several years, even decades, even if Chinese chip designers can design their own high-end chips.
SMIC (Semiconductor Manufacturing International Corp), the most modern chip factory in China, can currently only produce 14nm chips, and the new plants it is building in Beijing and Shenzhen are dedicated to manufacturing 14nm chips. export 28nm chips. While demand for these older chips remains strong, SMIC is currently lagging far behind its foreign rivals in chip manufacturing technology.
All three of the largest chip manufacturers in the world today – TSMC, Samsung and Intel – are in the race towards sub-10nm nodes. Therefore, at this time, there is strong demand for Chinese chip manufacturers to focus their resources on perfecting available technologies to exploit the current market. Most of its capital expenditure in 2021 is spent on ramping up production of chips with legacy technology, SMIC said.
Tilly Zhang, analyst at Gavekal Fathorn China, said in her research:There is no realistic prospect of China being able to match the capabilities of the world's top semiconductor manufacturers in the next few years.."
The most important bottleneck – lack of equipment and software
An important reason for this is China's inability to access EUV Lithography chip engraving machines manufactured by ASML. These machines have become essential tools for the production of 7nm chips and below.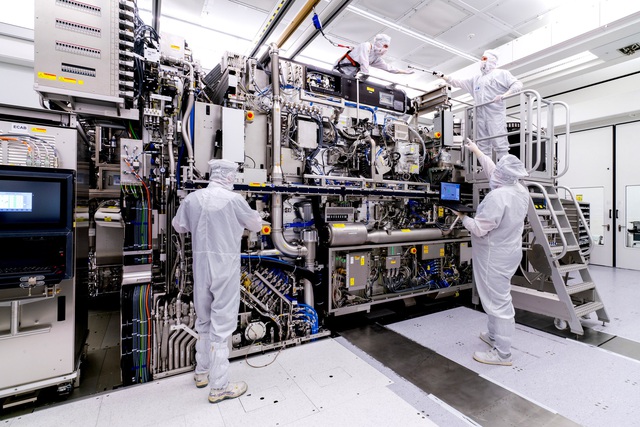 Not only Chinese chipmakers, even foreign chipmakers with factories in China like SK Hynix, cannot afford these sophisticated machines due to US sanctions.
China's sole chip lithography maker, Shanghai Micro Electronics Equipment (SMEE), can only make chips at the 90nm process. Currently, the chip lithography machine market is dominated by ASML with 99% market share, the rest belongs to Japanese companies including Nikon and Canon – but for EUV lithography machines, ASML is the sole supplier.
Even so, other key chip manufacturing processes, including chemical vapor deposition and ion implantation, some Chinese companies have already made, but will take longer. In addition, in recent years, many Chinese suppliers have also developed photoresist, the necessary material for chip lithography.
In addition to not having access to the most modern chip manufacturing equipment, China is also dependent on chip design tools as well as intellectual property patents on chip technology – an area dominated by the US. . For example, ARM has licensed its chip designs to more than 250 Chinese companies, including Huawei and Alibaba. More than 20 billion ARM-based chips have been shipped to China.
Even if there is no hope of immediately mastering the most advanced chip technologies, China's semiconductor industry has been growing rapidly in the past few years, thanks to strong funding from the government, the market large domestic market as well as the desire to rise up of Chinese technology firms, such as Huawei.
Refer to SCMP
.